Modernized 1971 Chevy C10 Pickup Truck
For better or worse, modern pick-up trucks have come a long way from the bare-bones utility-focused automobiles of the previous century. While many of these improvements make for an easier, more comfortable, and safer ownership experience, traditionalists don't want to hear it. They rant that multiple back-up cameras, high-end audio, plush leather interiors, and new-fangled gadgetry have eliminated the spirit of what a true truck was meant to be. And while we'd point out that base model trucks are still available to whoever might want them, the sight of light-duty trucks selling for upwards of $80,000 means that there is a least something to that argument when trucks rise into price brackets formerly reserved for luxury sedans. Enthusiasts contend that a classic truck should be the move, but the limitations of fifty year old technology is quickly apparent for anyone that has driven an older vehicle for longer than a quick drive to the local Cars and Coffee. But can there be a balance? Is it possible to spend less money than the price of a modern pickup modifying a vintage example, and have the best of both worlds? Jerry Barker thinks so, and has transformed this 1971 into a pretty compelling compromise.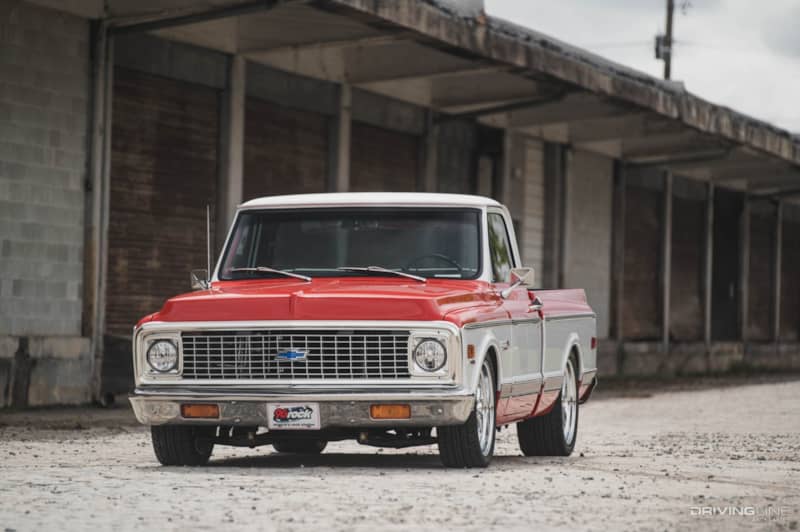 The first change had to be a modern powertrain. While vintage V8's are a blast to experience, daily ownership of carbureted vehicles just need more attention than their modern fuel-injected counterparts. A new GM LS 5.3 Crate engine with a Comp 220/220 Cam and PAC valve springs replaces the original motor, mated to a 4L60E transmission with a PTC 2600 stall converter. The engine and transmission are controlled by a PSI Conversions wiring harness and a Factory GM custom tuned computer. The factory in-cab tank was retro-fitted to work with the fuel injection. The truck performs great with plenty of reliable LS power and has great gas mileage as well.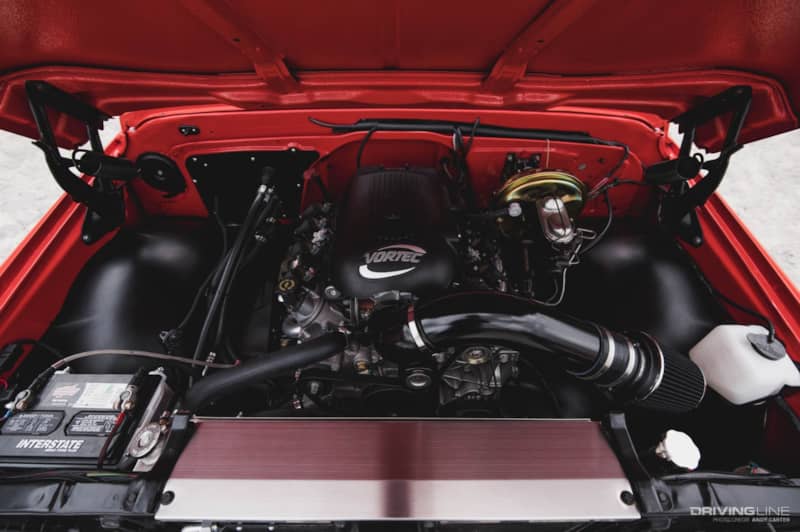 To handle that additional power, Jerry fitted a set of American Racing Torque Thrust II Chrome wheels, 20x8 front and 20x10 rear covered in Nitto NT555 G2 rubber, sized 245/45/20 up front and 295/40/20 in the rear. Modern performance tires not only unlock more of the truck's performance potential but last longer and are safer in all-weather conditions than the truck's originally equipped rubber. A combination of lowering spindles, springs, and KYB shocks bring this truck closer to the ground, giving it great looks while also improving handling.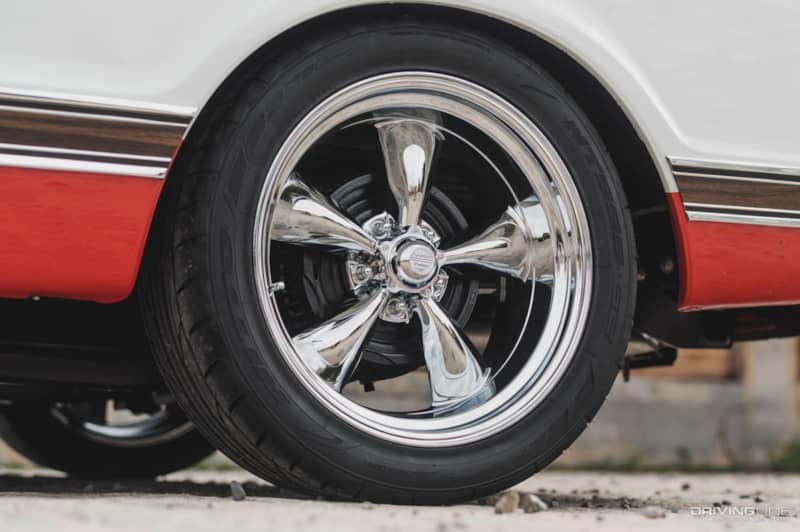 Moving inside, staying comfortable is must for modern drivers. Jerry installed a Complete Vintage Air Heat and Air Conditioning system to take care of the range of Georgia seasons. The Retro-Sound Vintage style stereo fits in original dash opening, with Bluetooth, Rockford Fosgate speakers and a Rockford Fosgate Amp. An incorporated digital speedometer, as well as tachometer, oil, water and amp gauges insure that Jerry can keep close tabs the truck at all times.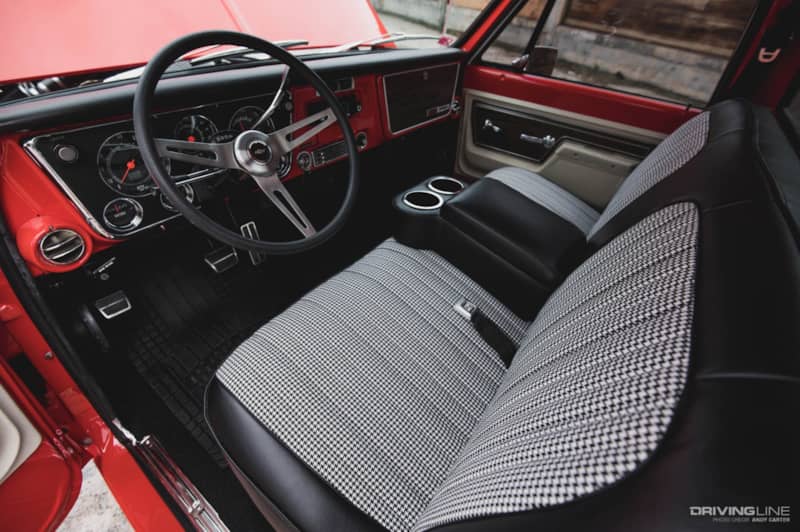 One thing that a vintage truck will never have over a modern truck is the element of improved safety. Nevertheless, Jerry installed retractable factory type shoulder harness and lap belts as an extra precaution for himself and his passengers. Modernized exterior lighting improves visibility. This truck features the first use of OEM disk brakes on a Chevrolet truck model, which allows for at least a more modern braking experience.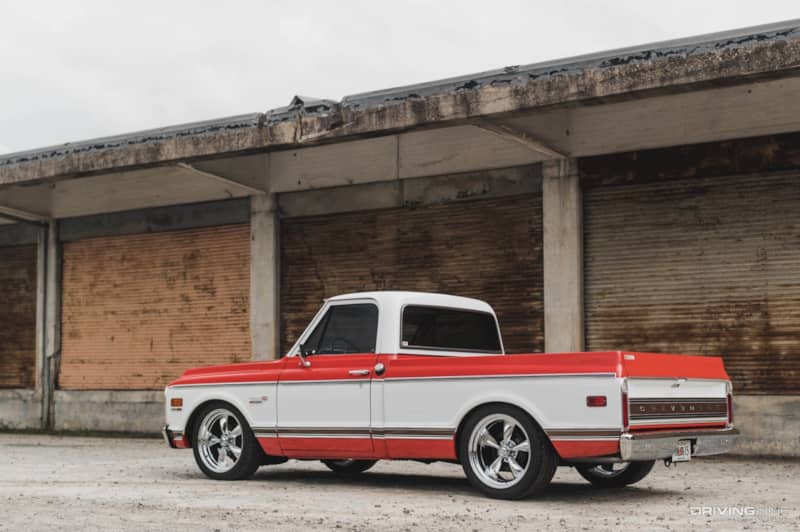 While a 45 year old truck is never going to feel exactly like a modern one, by upgrading a few key areas, Jerry has created an interesting proposition. This truck has modern power, improved handling, creature comforts, and is at least more safe than it was. Is it enough to convince a modern owner away from their plush, feature-laden machines? For those that want utility, comfort, and the classic aesthetic, it's certainly a solid choice. For more pictures of Jerry's 1971 C10, check out the gallery below. Like his style, check out his Suburban we featured last year!