Formula Drift 2016 Season Replay
It's the most wonderful time of the year. Why? With the springtime comes more sunshine and burnt rubber, which means Formula Drift. Last year's season was interesting to say the least — filled with fresh competition, heartbreaking car failures and unexpected victories. Here are the 2016 season highlights:
STREETS OF LONG BEACH
Round 1 Winner: Chelsea Denofa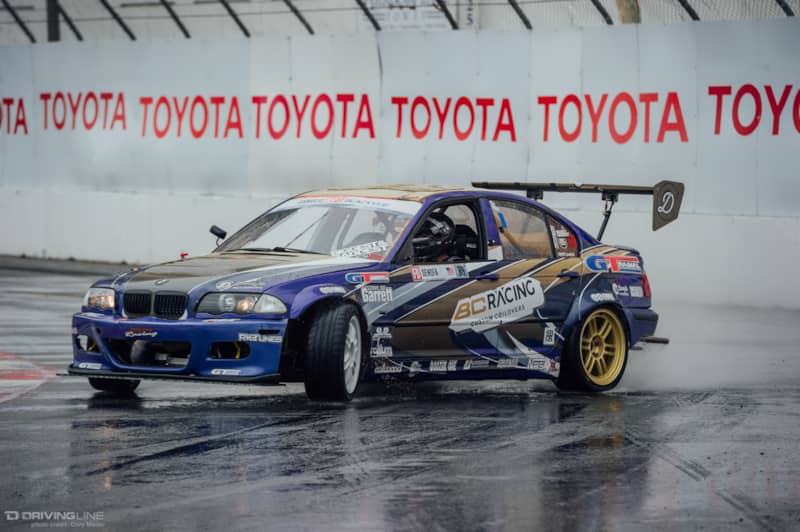 The 2016 Formula Drift season opened with a splash at the rainy Streets of Long Beach. Rookie Alex Heilbrunn had a solid FD debut, while fellow Nitto driver Vaughn Gittin Jr. narrowly missed the Final 4 to Chelsea Denofa, who ended up taking his first-ever event win.
Get our complete event coverage from #FDLB:
ROAD ATLANTA
Round 2 Winner: Vaughn Gittin Jr.
After a Top 32 bye, Vaughn Gittin Jr. ended up defeating Dai Yoshihara in the Blackvue Final Battle, securing Team Nitto's third consecutive win at Road Atlanta.
Get our complete event coverage from #FDATL:
ORLANDO SPEEDWORLD
Round 3 Winner: Fredric Aasbo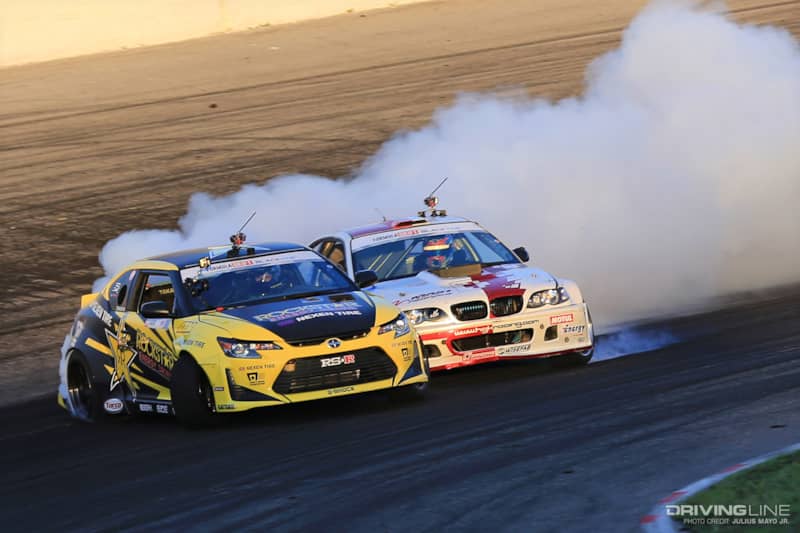 Kristaps Bluss made it to his first-ever Final Battle after a few clean runs, but couldn't hold it together against reigning 2015 FD champ Fredric Aasbo. Aasbo's win also took the points lead from Gittin Jr.
Get our complete event coverage from #FDORL:
WALL SPEEDWAY, NEW JERSEY
Round 4 Winner: Vaughn Gittin Jr.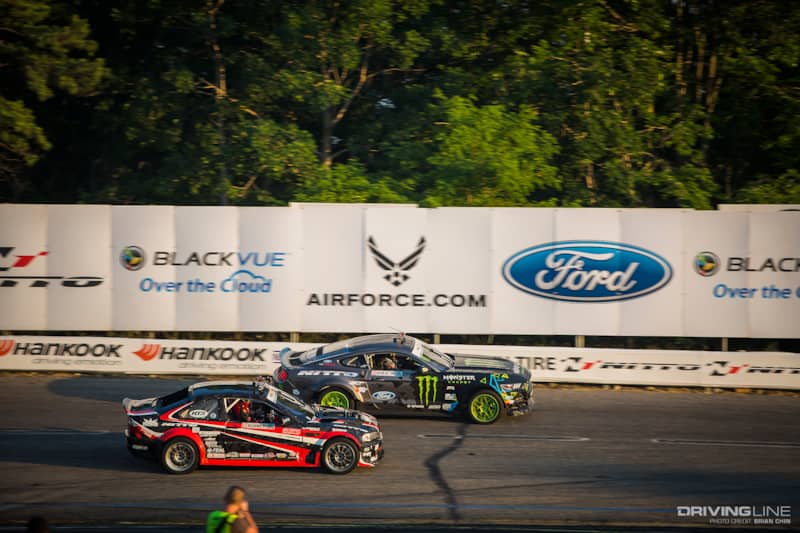 Gittin Jr. landed back on top again with another season first-place finish, reclaiming his lead in points and tying Samuel Hübinette's record nine event wins. However, he wasn't the only Nitto driver on the podium; for the first time in history, Team Nitto finished with two drivers (both on NT05 tires) in the top three, with rookie Heilbrunn in third place for his first PRO podium.
Get our complete event coverage from #FDNJ:
MONTREAL, CANADA
Round 5 Winner: Fredric Aasbo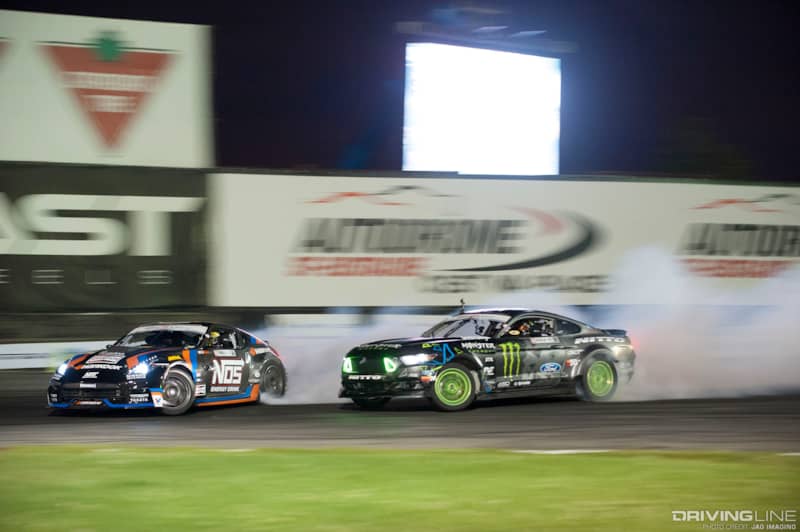 After this round at Montreal, it seemed as if the 2016 season was just a back-and-forth battle between Gittin Jr. and Aasbo. Chris Forsberg beat Gittin Jr. to the Final Battle, but it was Aasbo who took the event win; however, Gittin Jr. still had enough of a cushion to keep his spot as the points leader.
Get our complete event coverage from #FDCANADA:
EVERGREEN SPEEDWAY, SEATTLE
Round 6 Winner: Odi Bakchis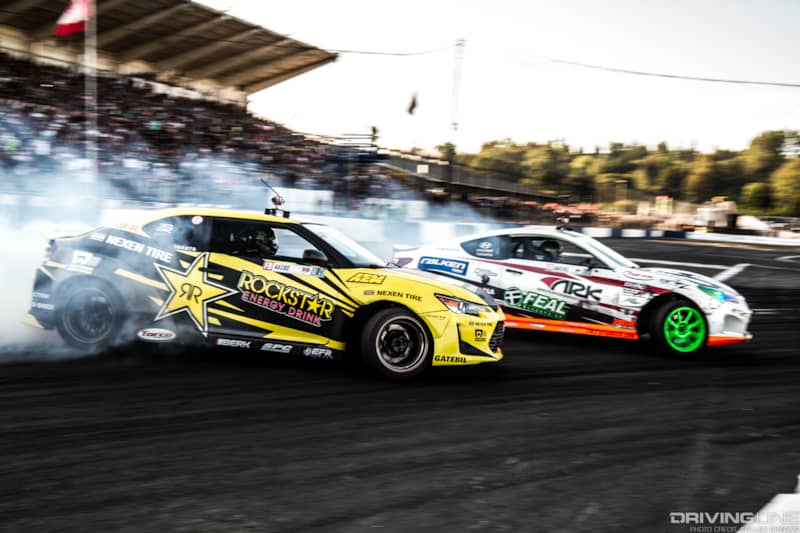 The round in Monroe, Washington, surprised many as Forsberg uncharacteristically spun out in the Final Battle, handing Odi Bakchis the win. The big news, however, was that this win caused Vaughn Gittin Jr. to surrender his position as points leader to Forsberg.
Get our complete event coverage from #FDSEA:
TEXAS SHOWDOWN
Round 7 Winner: Matt Field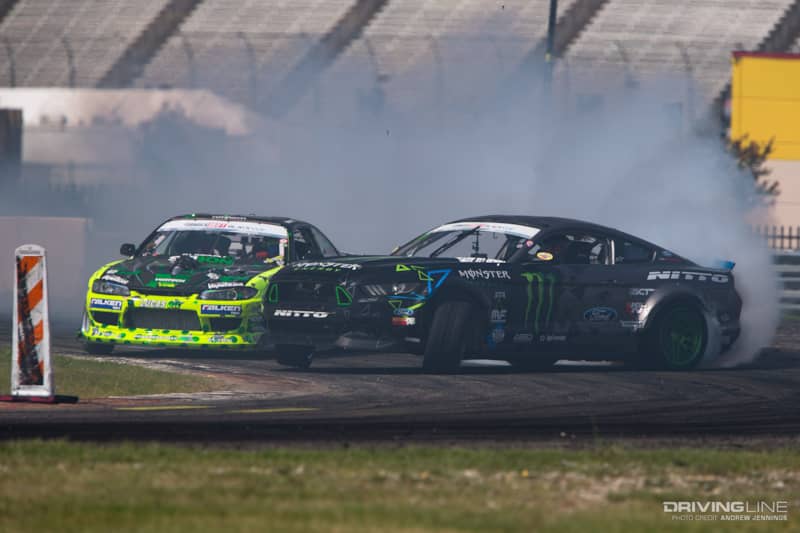 Gittin Jr. was unable to get ahead this round, spinning out in the same place he did last year during the Top 16. Chris Forsberg looked to get his first event win since Long Beach 2014, and it seemed to be in his favor - considering he had won each of five previous battles against his final opponent. However, Matt Field came out on top, claiming his first career victory.
Get our complete event coverage from #FDTX:
IRWINDALE TITLE FIGHT
Round 8 Winner: Matt Field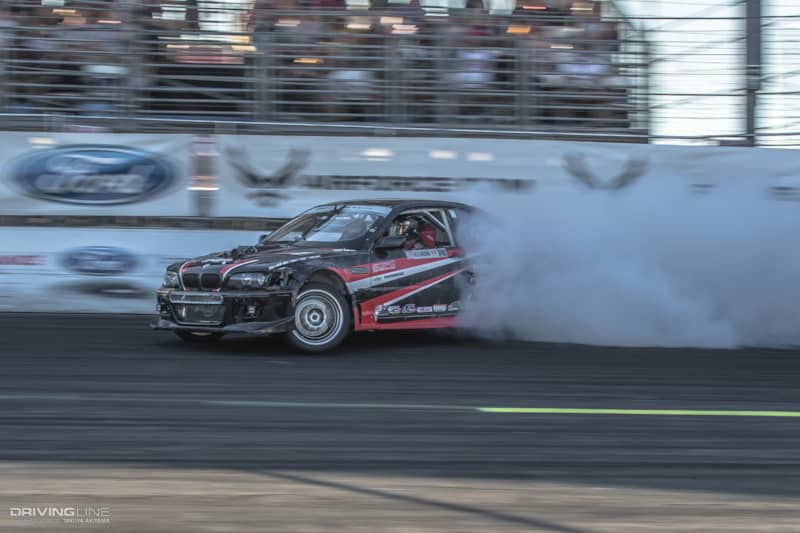 The round at Irwindale Speedway was as unconventional as it gets. Field took the round at Irwindale Speedway to become the first back-to-back event winner since last season. But the crazy turn of event was that Forsberg — after not even making it past the Top 16 — had racked up enough points during the season to win the whole thing anyway. He became not only the first three-time FD champion, but he also became the first driver to win FD overall without ever placing first on the podium during the season.
Formula Drift Champion: Chris Forsberg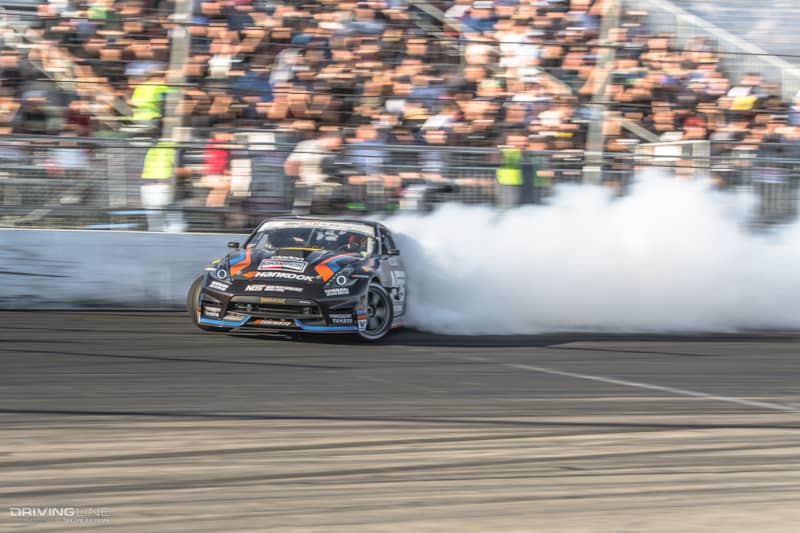 Gittin Jr. still managed to finish the season in third place overall, his fourth career overall finish in the top three. Heilbrunn gave Nitto more to celebrate, winning the FD Rookie of the Year.
Get our complete event coverage from #FDIRW: