Overlanding Storage Solutions: Should You Install a Drawer or Sleeping Platform?
The beginning of any camping trip always starts with a game of Tetris. No matter how many times I've gone camping, preparing for a trip always starts with finding the right spot for everything. I'm not one to just throw my gear in the back and head out. I'm all about maximizing space and knowing where things are when I need them.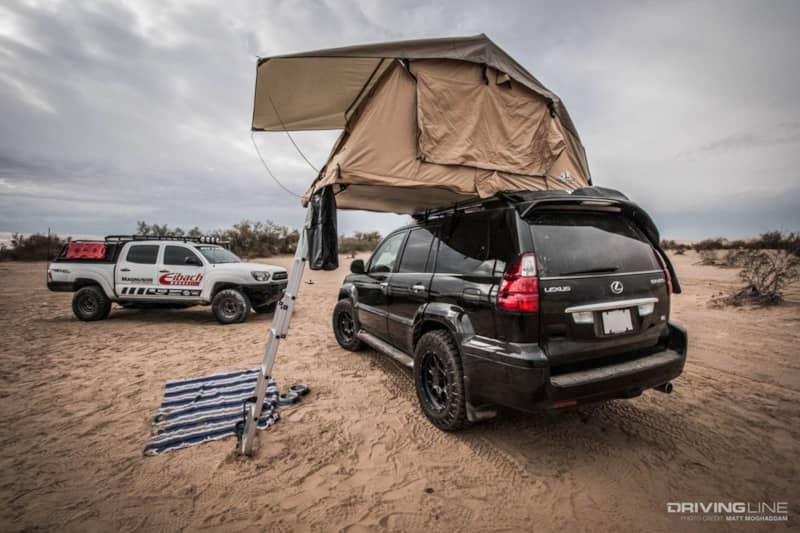 When camping, gear and organization is key. You want to bring only what you need. Properly packing your camping gear can make your camping trip much easier and more relaxing.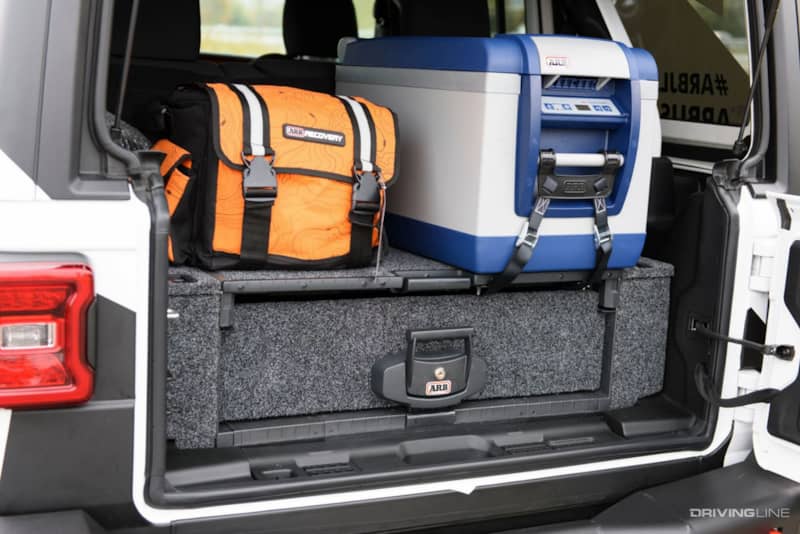 Overlanding Organization: Just like the drawers in your house
A rear drawer system is the ultimate in overland organization. Just like the drawers in your house, a drawer in your vehicle allows you to organize your gear and store it out of sight.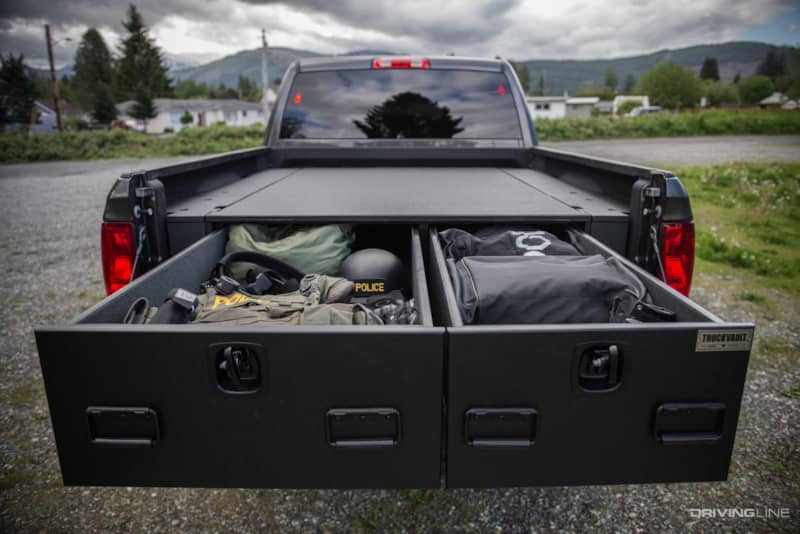 In addition to gear organization, some drawer systems are also designed for integrating camp kitchens or creating sleeping platforms.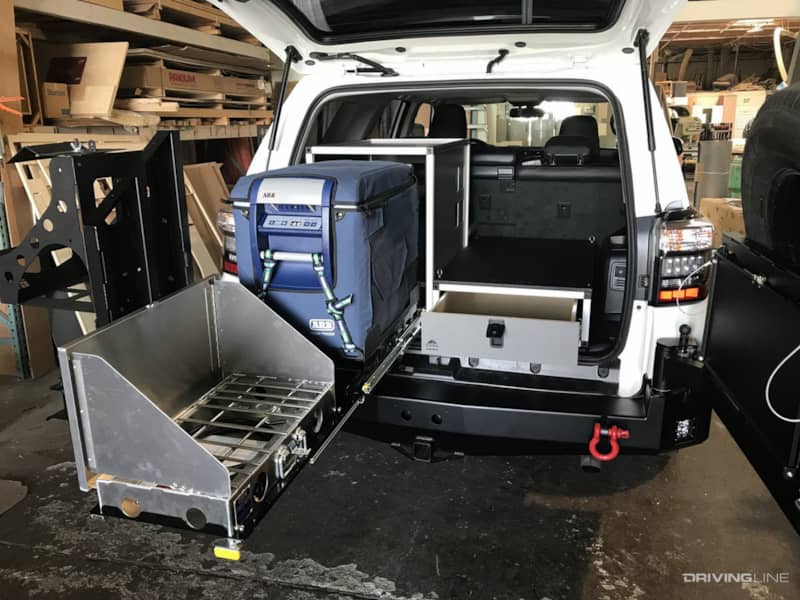 Companies like ARB, Goose Gear, Truck Vault and Decked make drawer systems designed for many popular off-road vehicles.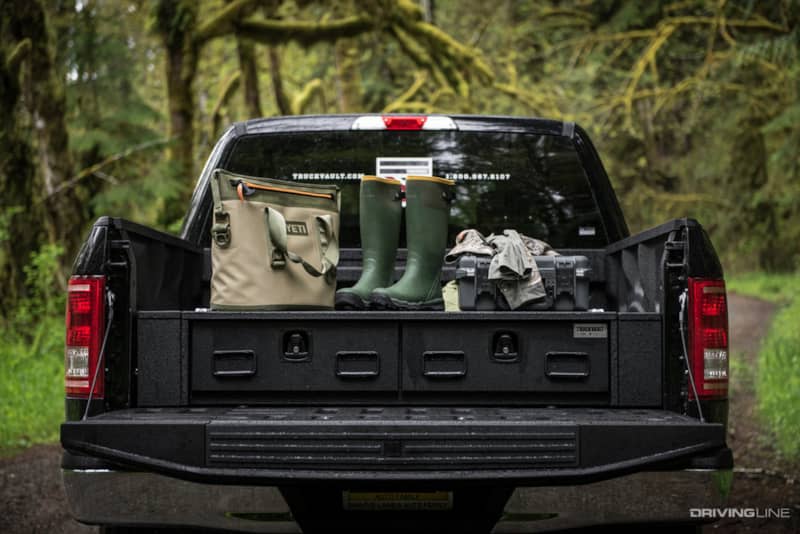 The benefit of manufactured drawers is that they are made-to-measure. They are designed to properly fit around all the curves your truck or SUV interior. Another benefit is that many manufactured drawers use quality materials designed to withstand the vibrations of off-road driving.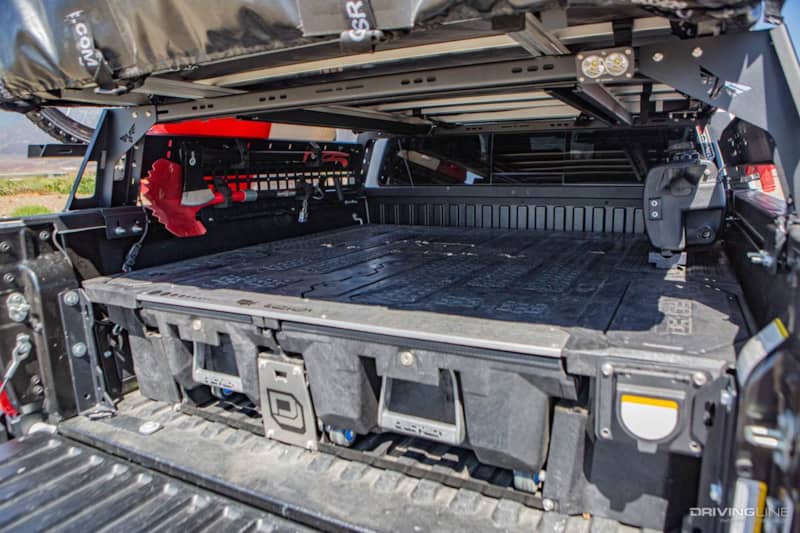 These Decked drawers allow you to store gear while maintaining the full-length functionality of your truck bed. You can even haul up to 2,000 lbs of material on top of their drawers.
D.I.WHY
If you go the manufactured route, you will get what you pay for. High quality drawers come with a high price tag. Most drawer systems start at around $1,000. A complete camp kitchen system from Goose Gear starts at $3,495. For the more budget minded, you can DIY and build your own drawers…that is if you have the time and know-how (or in my case, know someone that has the know-how). Recently, a friend helped me put together a sleeping platform for my Land Cruiser.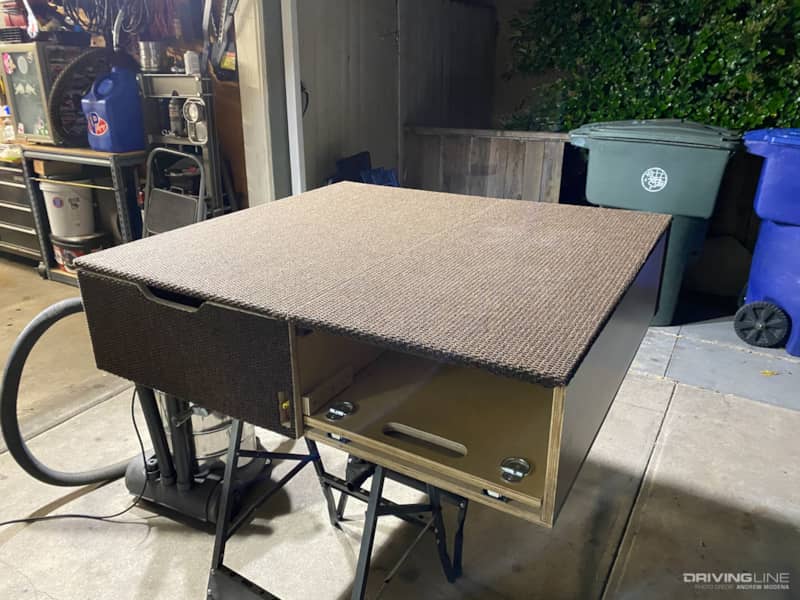 I wanted to be able to store my gear, mount my fridge and increase the rear area for sleeping. This would allow me to keep weight low and camp without the need of a tent. Measuring twice (sometimes more) and cutting once (also sometimes more) we built a platform for my needs. The drawer system we came up allows me to store essentials like my recovery gear, camp kitchen and other items, out of sight. Soft items like sleeping bags and duffle bags can go in the back seat. The fridge was mounted on a slider for easy access.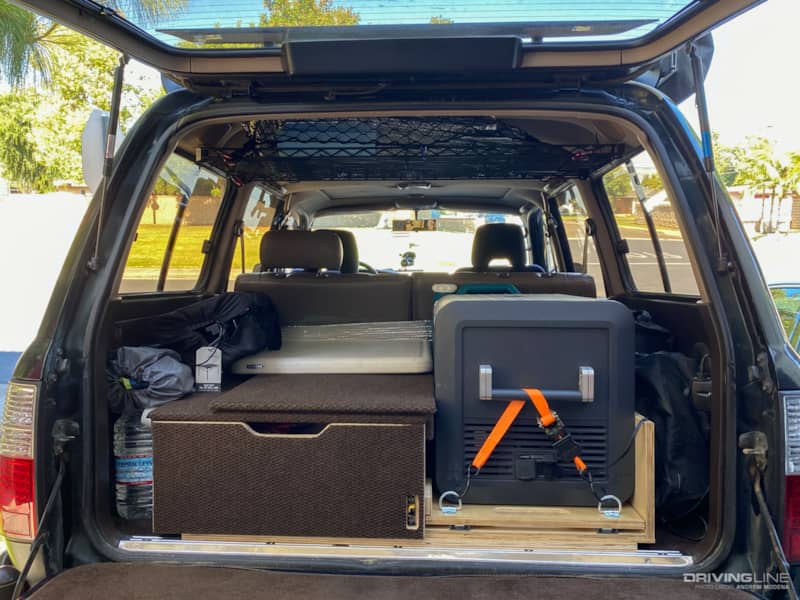 One of my least favorite things to do after a long drive to the camp, was having to unload everything so that I could sleep in the back. With the drawers, all I have to do is fold the rear seats down and set up my bed. The sleeping platform gives me almost 7 ft of sleeping space. If I needed a wider sleeping area, I could remove the fridge and replace it with a cover over, creating a completely flat platform.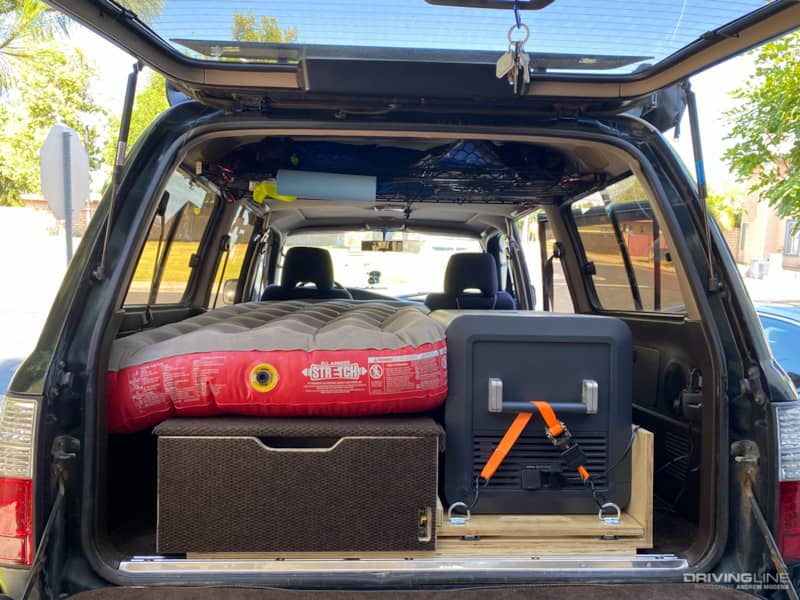 Drawer Drawbacks
The added convenience of drawers aren't without their drawbacks. Although drawers allow you to retain the full length of your cargo area, you will lose some of the height. I recently realized this when a Costco run required folding the back seats. The decreased vertical height also means that large items will need to be laid flat. This could be a problem for tires or heavy items that cannot be stacked.
Another drawback is their added weight. Many drawer systems weigh in around 150-200 lbs. Coupled with all your other gear, the addition of drawers may contribute to suspension sag or rubbing and hitting the bump stops when driving on a trail.
Are they worth it?
Regardless of their drawbacks, I would say that the pros outweigh the cons of having drawers.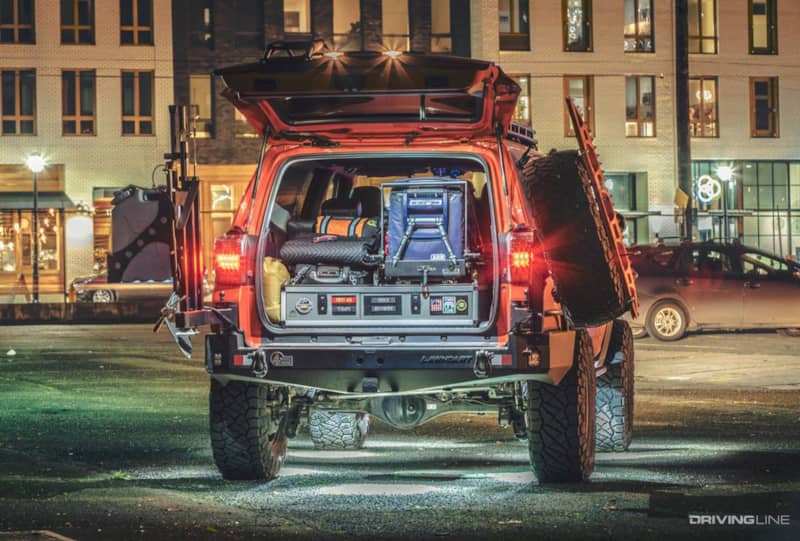 They have quickly become one of my favorite additions and made car camping much easier and enjoyable.