Uncharted Territory: What it Takes to Conquer the Rebelle Rally
Let's face it, in this day and age, you really have no excuse for getting lost. Every smart phone and most new vehicles are equipped with some kind of GPS, making maps obsolete and the skill of reading them a lost art. But one rally in the California and Nevada backcountry seeks to do away with these modern marvels and challenges its competitors to navigate to their destination the old fashioned way – with a map and a compass.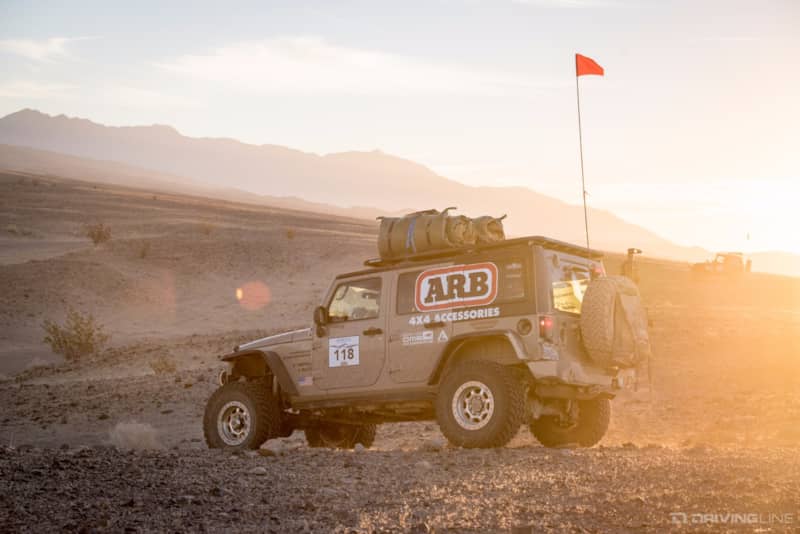 The Rebelle Rally is held each year in October, and is the first women's off-road navigation rally in the United States. Part race, part road-trip, this rally blends adventure and competition, challenging teams consisting of a driver and co-driver to navigate their way from point-to-point. The race begins in Lake Tahoe, and winds its way down from the Sierras into the high desert, leading into the low desert sand dunes before cutting back to the coast across the finish line in San Diego.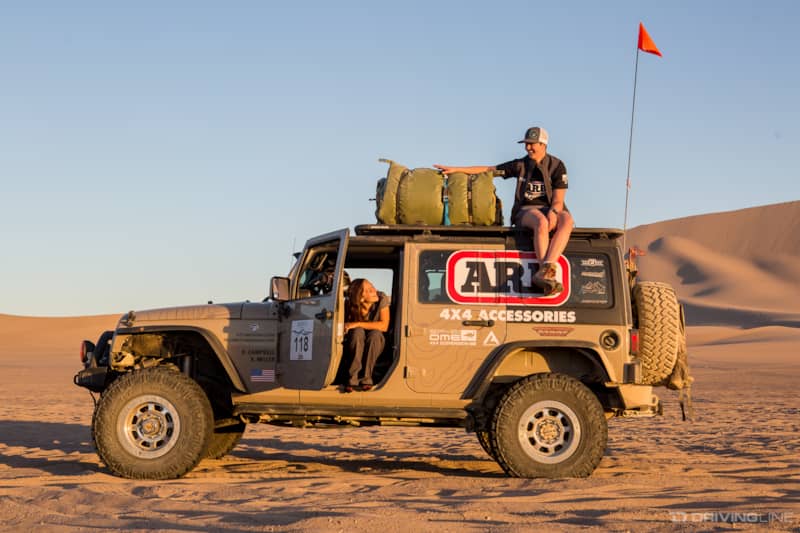 With the 2017 Rebelle Rally beginning next week, we wanted to get some insight on what makes this race different from the rest, and what it takes to be a Rebelle driver and navigator. We caught up with team 118, consisting of Bailey Campbell, who at the age of 19 became the first woman to finish the King of the Hammers in the top 5, and Kendra Miller, who is the Key Account Marketer for ARB 4x4 Accessories in Auburn, Washington. The two had never met prior to registering for their first race in 2016, but that didn't stop them from bringing their all to the starting line of the Rebelle Rally together.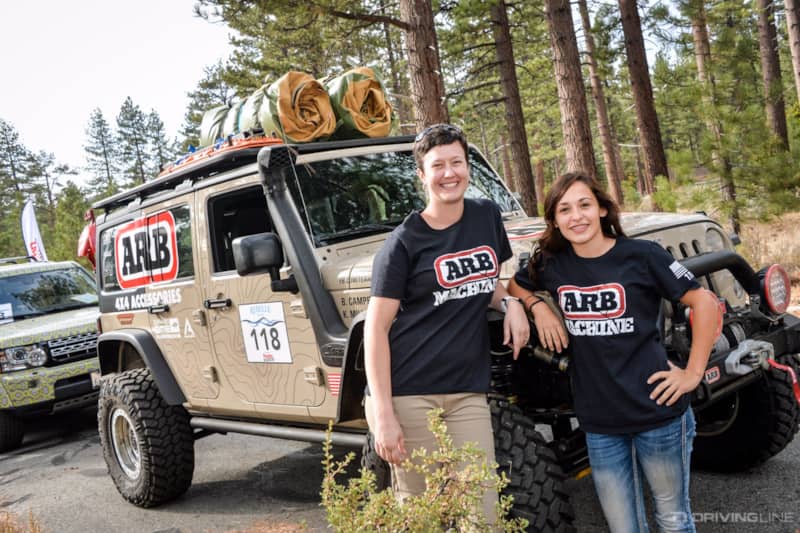 Piloting a quicksand-colored 2016 Jeep JK, Bailey and Kendra took the challenge head-on and worked together to prepare for the epic journey from Lake Tahoe to San Diego. The Jeep, nicknameed the "ARB Machine," is in the 4x4 class, with upgraded OME suspension, Dana 60 axles, ARB Air lockers, and 35x12.50R17 Nitto Trail Grapplers. The Rebelle sets up three base camps and one self-camp night. Each base camp is like a traveling city, and provides racer support such as bathrooms, showers, medical staff, mechanics, and competition officials. The Rebelle also provides three meals a day, prepared by Michelin-starred chef, Drew Deckman.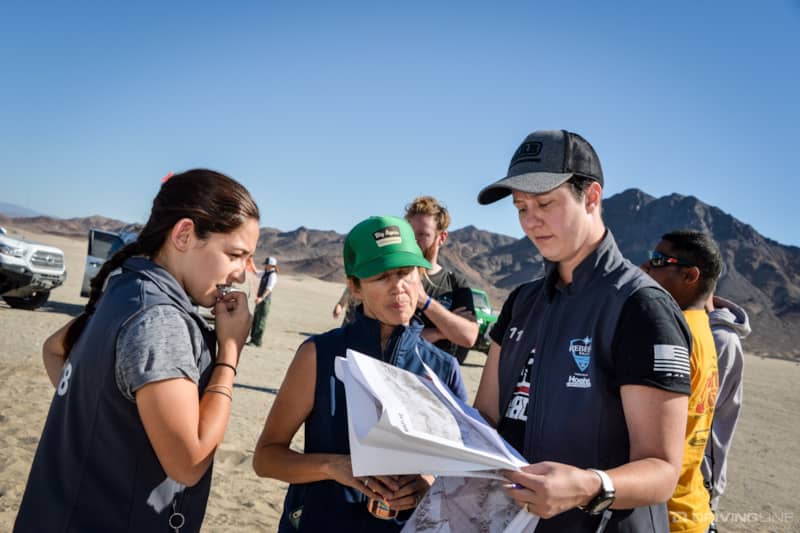 Race days began at 4:00am for Bailey and Kendra, as they geared up the Jeep and prepared for their day of driving and navigating. Armed with the Rebelle official maps, road books, and checkpoint guides, it's up to Kendra to navigate each step of the way. Some of the tools used are a compass, map rulers, fine-point mechanical pencils, and a TerraTrip—which is a trip meter used to calculate and track distances. As the team ate breakfast, Kendra and Bailey would map out their day's checkpoints and routes. "Around 6:30am we'd be in the vehicle for pre-start. This meant helmets on, seat belts buckled, map board in lap, rulers and pens in my mouth, compass zipped into my vest pocket and all my other navigation gear strategically stashed where it could be reached quickly and without looking." Kendra explained.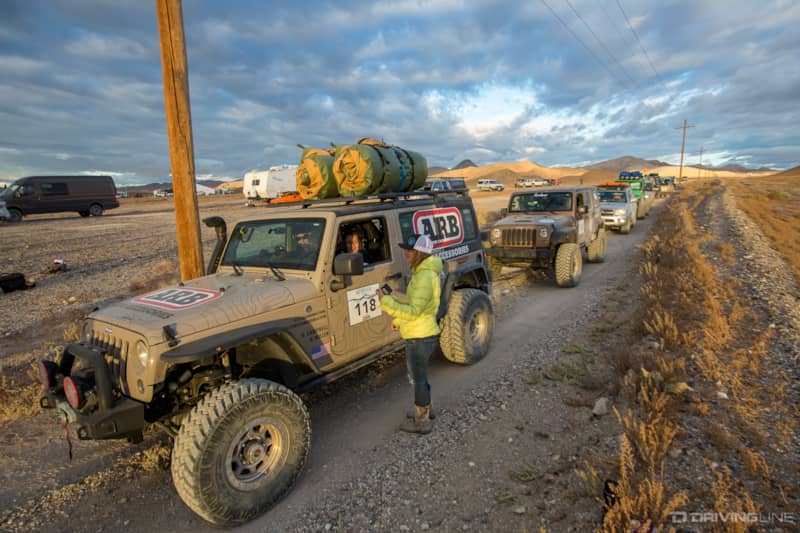 Bailey's experience in racing long courses, such as King of the Hammers, gave her the upper hand in driving skills, but traditionally her co-driver is equipped with the latest in GPS and map tracking technology. With only paper maps and landmarks to work with, the Rebelle Rally posed a new challenge for Bailey and Kendra to overcome while piloting their Jeep through the desert. "I think my biggest challenge was not being able to perfectly read the terrain on the map. We were given 200,000, 100,000 and 50,000 scale maps and sometimes mountains or washes could be very deceiving." Bailey told us.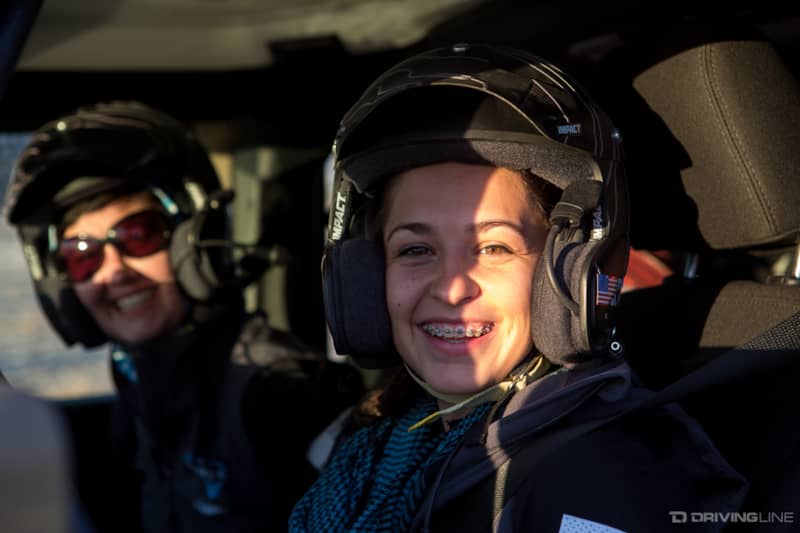 The last day of the race took the competitors through the Glamis Sand Dunes, which posed another challenge for Bailey. "Going into this event I was not the most excited about driving in the dunes, as I had only been able to practice in them once. The Glamis day finally came around and I had to keep an open mind!" After Bailey and Kendra spent the day in the dunes with a few other teams, working together to find their checkpoints, Bailey's attitude about driving in sand took a hard turn. "My dune driving skills are 10 times better than I thought they would ever be, and I could spend every weekend in them now!"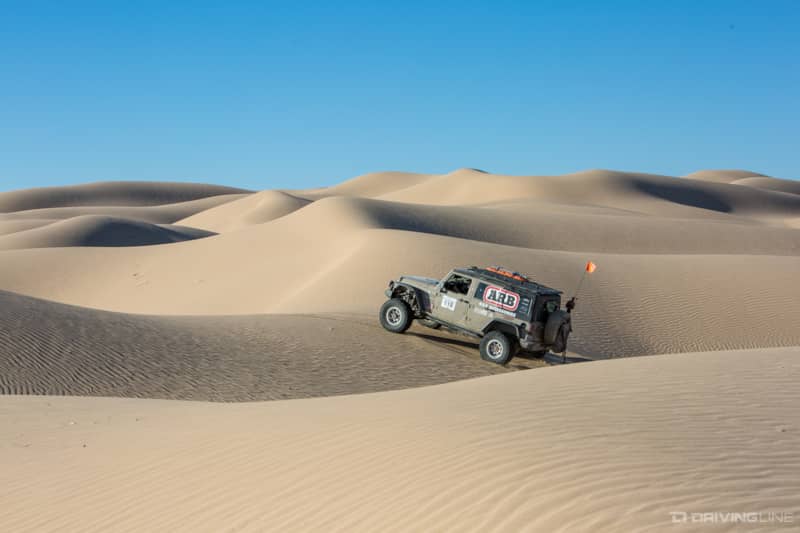 Bailey and Kendra are entered in the upcoming 2017 Rebelle Rally, beginning October 12th, in Lake Tahoe. Now in their second year, the duo has refined their strategy from last year considerably, and are more confident in their approach. Bailey and Kendra are gearing up in a 2015 Jeep Wrangler JK, this time in firecracker red. And while this year's Rebelle Rally course will undoubtedly pose new challenges for all its competitors, the spirit of camaraderie and adventure remains the same.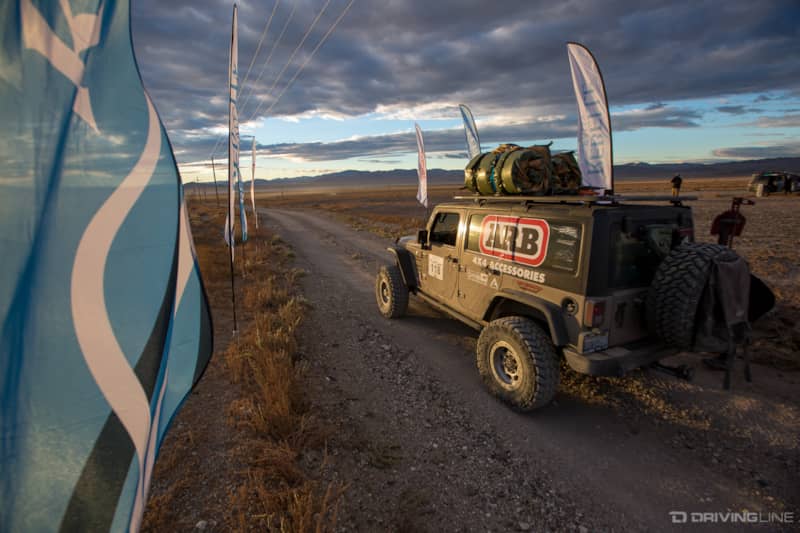 As these ladies won't have phone or social access during the 8-day rally, follow along @rebellerally to keep an eye on how they're progressing.