12 Cars From Monterey That Are More Than You Can Afford
Every year when Monterey Car Week comes around, another batch of wholly unattainable cars goes up for action, to be sold to celebrities and anonymous buyers. This year was no different, except that a few records were set for just how much those people paid for these cars. Below, we've gathered twelve of the most expensive from the weekend. While the list is pretty diverse, in both time period and manufacturer, one thing is clear: When it comes to classic, collectible cars, Ferrari reigns supreme.
1. 1962 Ferrari 250 GTO: $48,405,000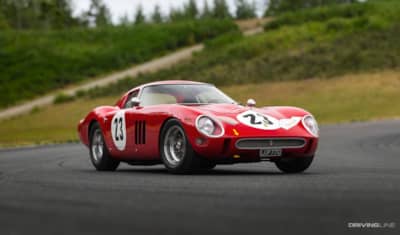 This car didn't just set the record for most money spent on a car sold at auction; it annihilated the previous record by over ten million dollars. Oh, and the car it beat? It was another 1963 Ferrari 250 GTO. The prices for this car may be insane, but it makes some sense, considering that for a car this gorgeous, only three were ever made. 
2. 1935 Duesenberg SSJ: $22,000,000
This car also set a record at Monterey, this time for an American car at auction. While 400hp is considered pretty fast now, it was unheard-of in 1935. In fact, no car on earth passed its power output for over 15 years. Created as a last-ditch Hail Mary to save the company, this one of only two SSJs ever produced may not have provided enough publicity to achieve its goal, but it became an icon of American automobiles in the process. It's the quintessential brightly burning star. 
3. 1963 Aston Martin DP215 Grand Touring Competition Prototype: $21,455,000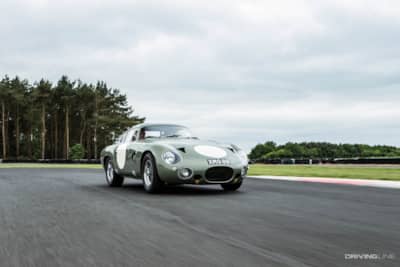 Who wouldn't want to own a piece of Le Mans racing history? This one-off Aston Martin was developed to compete a Le Mans, where in 1963, driven by Lucien Bianchi and Phil Hill, it reached 198.6 mph on the Mulsanne Straight. If it looks like it hasn't changed a bit since it raced at Le Mans, that's because Ted Cutting, the original designer, was consulted during the restoration. 
4. 1966 Ford GT40 Mk II: $9,795,000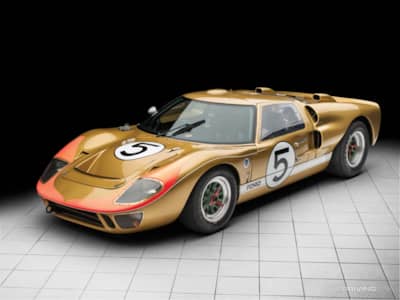 Another extremely expensive piece of Le Mans racing history, this Ford finished third overall at the 24 Hours of Le Mans in 1966, and has been piloted by the likes of Ken Miles, Richie Ginther, A.J. Foyt, Mark Donohue and Peter Revson. Not bad company to put yourself in. Plus, who wouldn't want to drive an old-school race car in that slick gold color?
5. 1955 Ferrari 500 Mondial Series II: $5,005,000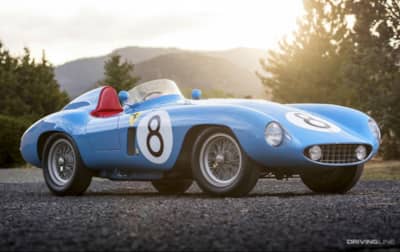 Would you purchase a banged-up, five-year old Ferrari for two-thirds of your yearly salary and fix it with your own time and money? Robert Phillips did, and then went on to own it for the next 58 years, which is a record for longest continuous ownership of a competition Ferrari. This wasn't an investment. It was a labor of love. 
6. 1957 Porsche 550A Spyder: $4,900,000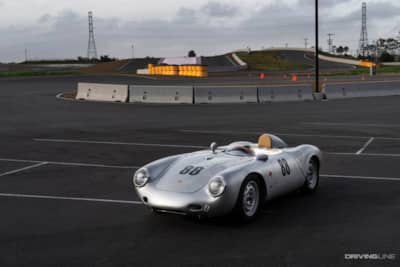 If you're looking for a vintage racecar you can actually race, this might be the best one you can find. While at 135hp, it may not have top-end power anymore, it's perfect for cruising at vintage racing events with the your insanely wealthy buddies. With extensive documentation of its racing history throughout the decades, it's all but begging you to get behind the wheel to add your chapter to it. It certainly has a hold on us.
7. 1998 Mercedes-Benz AMG CLK GTR: $4,515,000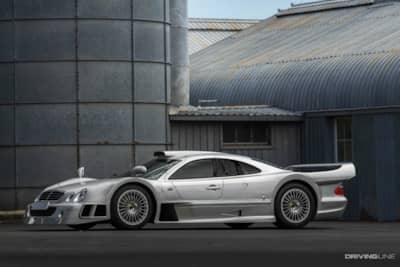 There were a ton of expensive Mercedes sold at this year's event, but none look as wacky and captivating as this one. Designed to compete in the FIA GT1 class, 25 examples were made to remain compliant with FIA rules. This means that it was essentially a racecar you could drive on the road. However, its previous owners didn't do much road or track driving with it, as it has less than 1,500 km on it. We can think of a few ways to add to that number.
8. 1934 Packard Twelve Individual Custom Convertible Victoria by Dietrich: $3,745,000
When we think of custom body modifications, modern tuner cars are probably the first that come to mind, but they weren't the first to do it. The Dietrich custom fenders on the "ultimate" Packard chassis, the Eleventh Series Twelve of 1934, were enough to make it one of the most valuable cars at Monterey. What modern-day body kits might be worth this much in nearly a hundred years? 
9. 1948 Alfa Romeo 6C Competizione: $3,525,000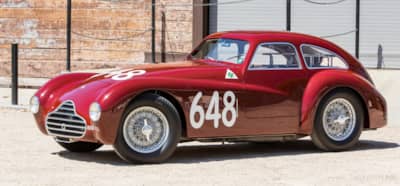 This car is a bona-fide, real-life barn find. After a short but successful racing career, it was sold to a Swiss car collector, who promptly parked it a leaky barn for the next 30 years, until it was found and photographed by Herbert W. Hesselmann for his book, "Sleeping Beauties." Since then, it has been bought by a few different owners who have restored it back to its former glory.
10. 2014 Ferrari LaFerrari: $3,305,000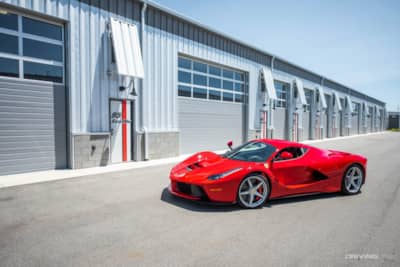 Considering that most of the cars on this list are at least 40 years old, a car this new and advanced looks a bit odd. Plus, how could its value have gone up so much in so little time? It makes a lot more sense when you realize that the proceeds went to the College for Creative Studies in Detroit, Michigan. Talk about a nice tax writeoff. Also, the fact that it hasn't been driven since it was bought is a nice bonus.
11. 1937 Mercedes-Benz 540K Sports Roadster With Coachwork by Mayfair: $3,277,500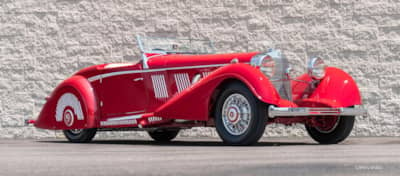 Can you imagine ordering this car, having it shipped to you and then not taking it? So goes the legend of this car's birth. Supposedly, a young prince ordered two cars, this and a Lagonda, and when the Lagonda arrived first, he took it and left the Mercedes. Regardless of whether or not that's true, it really did have this bright red color, making it flashy in any era.
12. 1971 Lamborghini Miura P400 SV: $2,177,500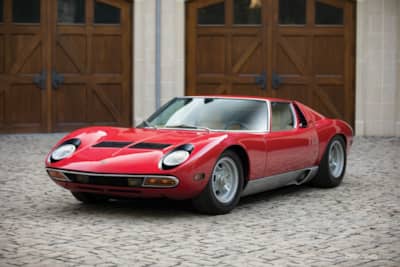 Do you know what makes this Lamborghini so expensive? Air conditioning. We're not kidding. At a price of $555 dollars at the time, only 30 were fitted with the add-on, and of those only 11 were single-sump Miura SVs. Sure, this makes it rarer and therefore, more valuable, but what about how much it improves the quality of life of the driver? All of the cars on this list look great, but only a few would actually be comfortable to drive. That has to be worth something.
Like the article? Subscribe to our newsletter to have more sent straight to your inbox!