Nitto Tire's Recon Grappler A/T vs Ridge Grappler: Real World Comparison
With so much innovation packed inside and out of a modern four-wheel drive, it's no surprise that we are seeing serious progression where it matters the most- tires. Specifically with Light Truck tires. One company that is at the forefront of this rubber revolution is Nitto Tire. Case and point, the boundary breaking Ridge Grappler. Engineered as a hybrid tire, the Ridge Grappler filled the void for those looking something more off-road oriented than a traditional all-terrain tire, but not as aggressive as a mud-terrain.
Now, the company is aiming to disrupt arguably the most popular Light Truck tire segment with its all-new all-terrain offering, the Recon Grappler A/T. Fit with massive lugs, aggressive sidewalls, and tread spacing more-commonly found on a mud-terrain tire, the Recon Grappler is anything but conventional. So, what's the difference between this unconventional all-terrain and proven hybrid tire? Well, that's exactly what we're going to dive into. Having laid down thousands of miles on the Ridge Grappler over the years, and now well over 6 months in with our Recon Grappler A/Ts, we are ready to weigh in with just how each tire stacks up against the other.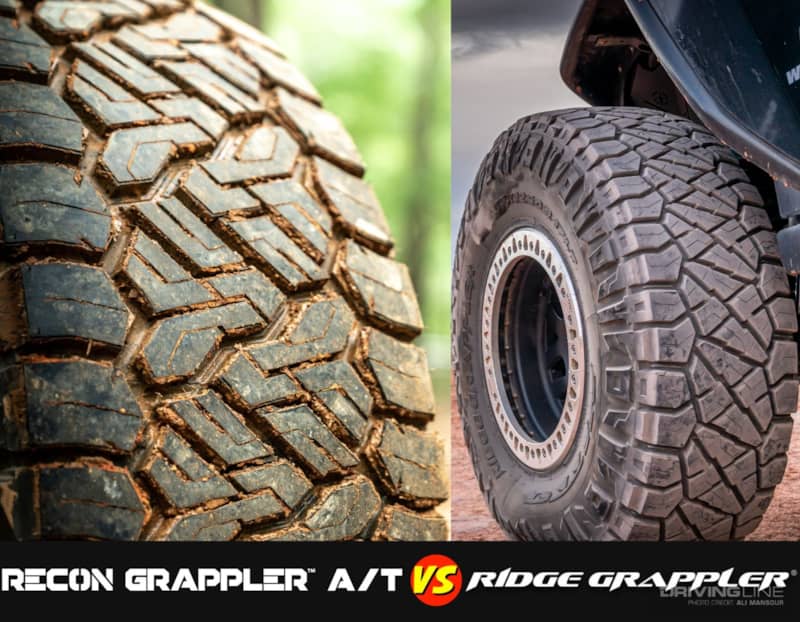 Hybrid vs A/T
The first thing to know about these two tires is that each is in its own category. The Recon Grappler A/T being an all-terrain tire, while the Ridge Grappler is a hybrid. While it's easy for us to articulate what a hybrid tire is, unfortunately, most tire shops don't have a hybrid tire category in their computer system. If they do, it likely has something to do with a Prius, not a Light Truck tire. This means the Ridge Grappler more often than not gets put into the mud-terrain category by default. This is unfortunate because it can lead to confusion at the counter.
Tread Pattern
The two tires look very similar at first glance. Both have an assortment of a sharp leading edges, massive tread blocks and a similar zig-zag pattern. However, the Recon's center tread has a unique arrangement of wide and narrow grooves that work to improve traction while minimizing road noise. Both are visually very bold, and each come with two distinct sidewall designs.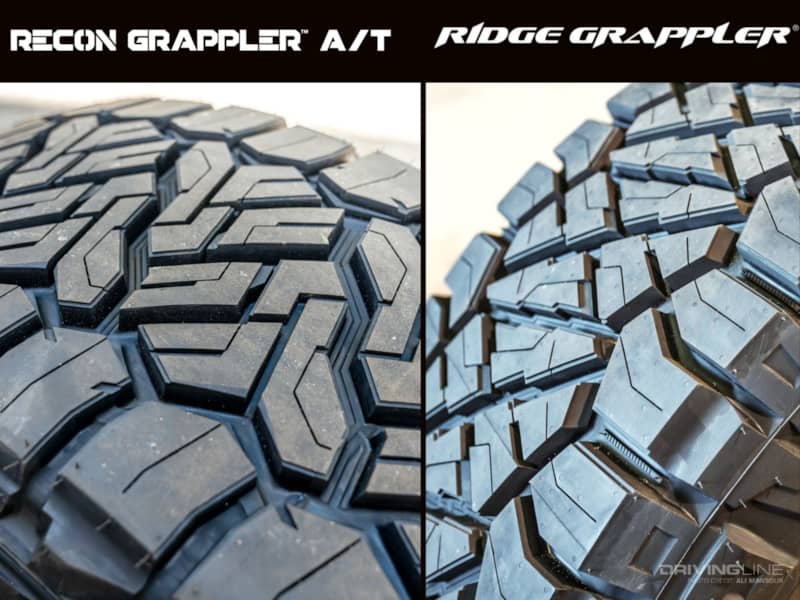 Load Ratings
One thing we applaud Nitto for is offering both the Ridge Grappler and Recon Grappler A/T in Hard Metric and LT tire sizes. This means you can move up to a LT (up to an F load range) tire with a higher load rating and tougher sidewall if you need it or stick with a lighter version that is a direct replace for popular trucks and SUVs. Nitto has a reputation for building tough sidewalls, which is definitely the case for the Recon and Ridge. The thing to remember here is that you can always move up to a LT tire from a Hard Metric, but you never move down from a LT to a Hard Metric tire.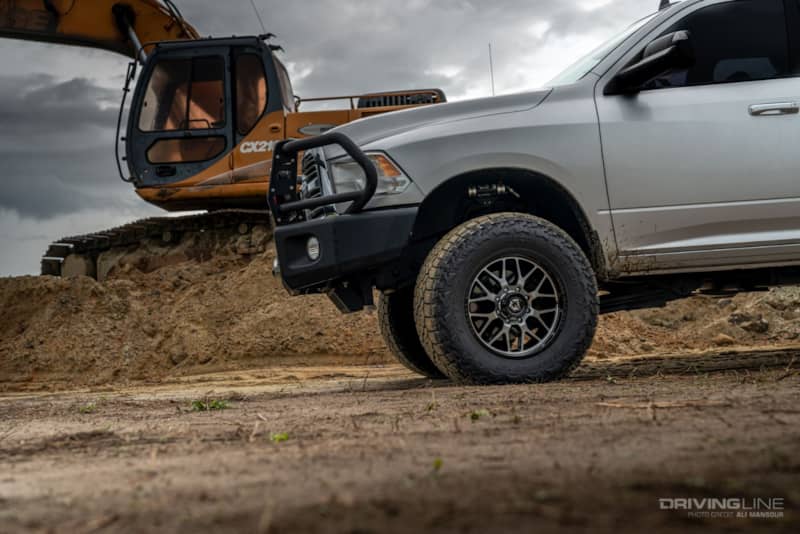 Tread Depth
Even in some of the smaller-sized offerings, both the Ridge Grappler and Recon Grappler A/T have very tall tread blocks. This figure is measured by one thirty-second of an inch (1/32). Comparing the two tires in the same size, you'll find that the Ridge Grappler generally boasts the taller tread blocks. This is too be expected given it's taking cues from the mud-terrain world as well.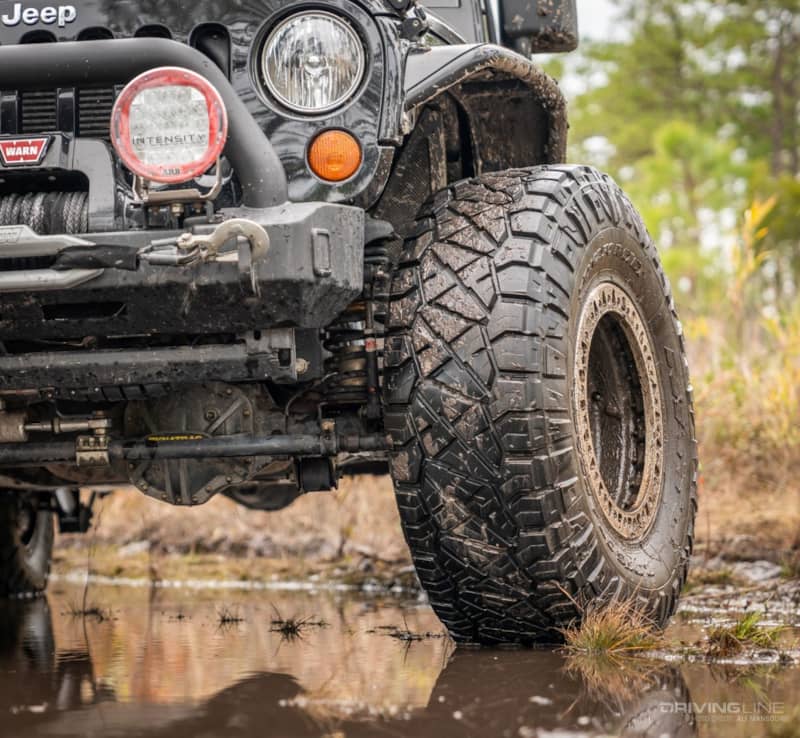 Life Expectancy
If you are looking for added reassurance that your tires will go the distance, you'll be happy to know that the Recon is offered with up to a 55,000-mile limited tread life warranty for both LT and Flotation sizes. While we've put tens of thousands of miles on our Ridge Grapplers (and still going), we haven't driven on the Recons long enough just yet to come anywhere near that warranty cap.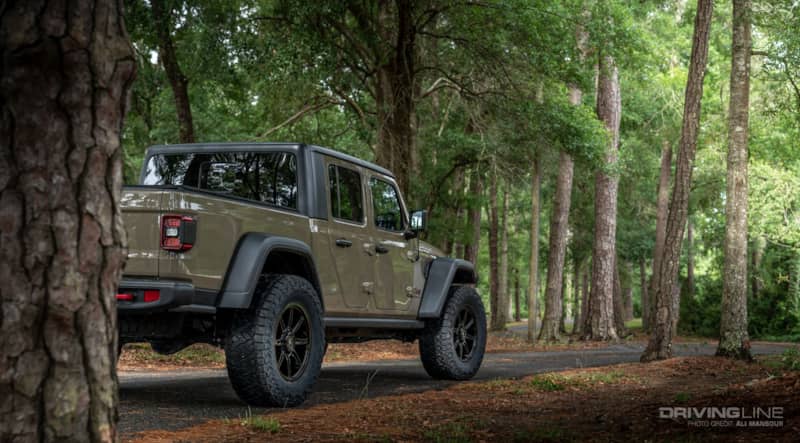 Sipes
Those small cuts you see running across the tread block on the tire are called sipes and both the Recon and Ridge have a good helping of them. Having plenty of seat time with both tires in the rain, we can say that each works well to find grip over wet tarmac. If we had to give the edge to one of the tires here, it would likely be the Recon. The one area we can't speak to is snow and ICE as it's not a common occurrence in our neck of the woods.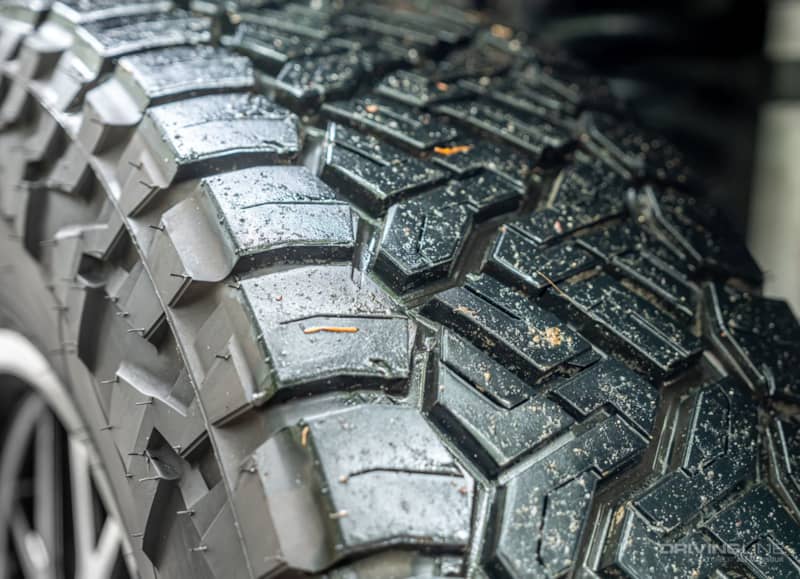 Road Noise
In terms of road noise, both tires are on-par with other all-terrain tires we have tested. Each only producing an extremely mild hum, nowhere near the roar of a mud-terrain tire. Comparing the two on the same vehicle, we've found the Recon Grappler A/T to make slightly less road noise.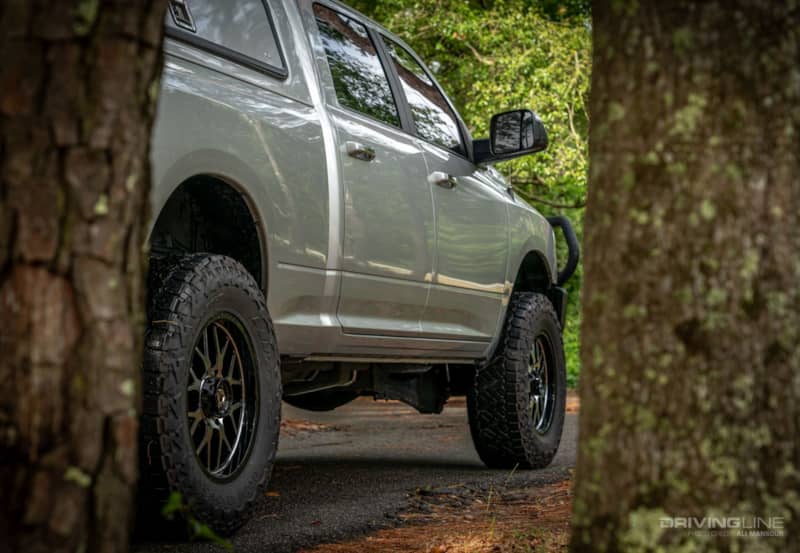 Off-Road Performance
Years of off-road testing can let us say without a doubt that the Ridge Grappler is one of the best do-all tires on the market. While you can read detailed reviews on how each tire performs over a variety of conditions on our website, we'll summarize which is the off-road standout here. It's almost unfair to compare the trail performance of an all-terrain tire to that of a class-leading hybrid, but we'll do it anyhow. Like the Ridge, we've tested the Recon over sand, rock, gravel, and of course, mud.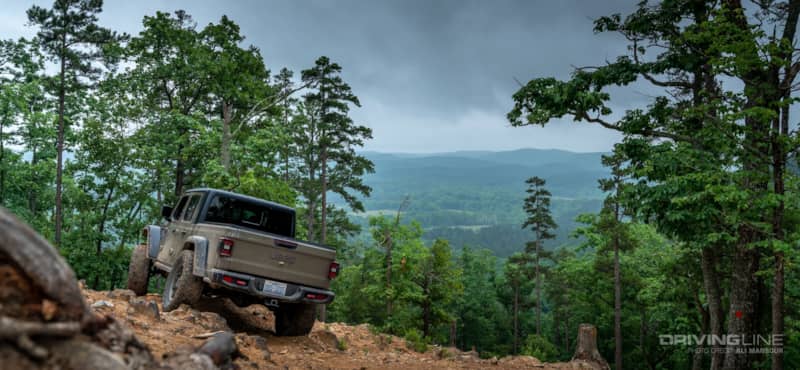 The verdict? Unlike traditional all-terrain tires, the Recon actually works extremely well in just about every trail scenario. While both the Recon and the Ridge require more effort to eject mud between the lugs compared to something like a Trail Grappler, each is shockingly competent in wet dirt. Again, neither tire is a mud-terrain replacement, but we've been blown away at how well they grip in both wet and dry trail conditions. Given so many years of proven trail performance, we still give the Ridge Grappler the lead in the off-road performance department, but not by much.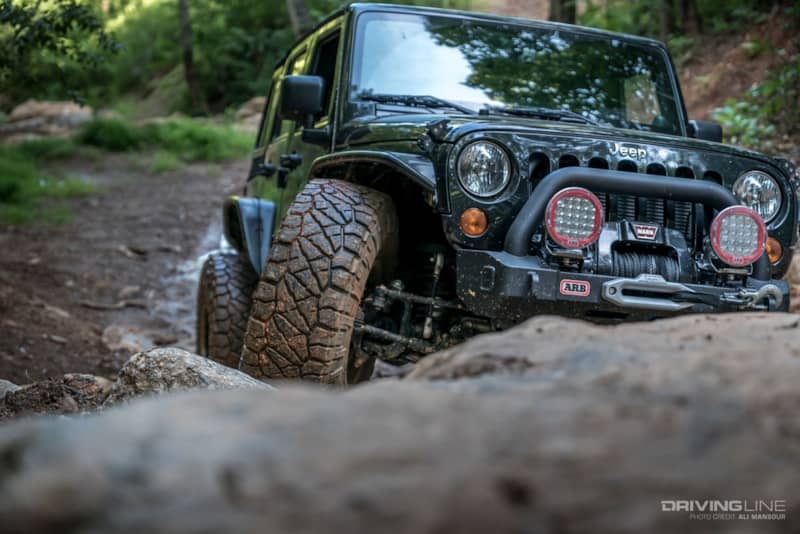 Is the Recon replacing the Ridge?
One question we've seen circulating is "will Nitto ditch the Ridge Grappler and only offer the Recon Grappler A/T?" The answer is no. The Ridge Grappler isn't going anywhere. If anything, the Recon Grappler A/T may phase out some of Nitto's older all-terrain tire offerings, but that's still to be determined.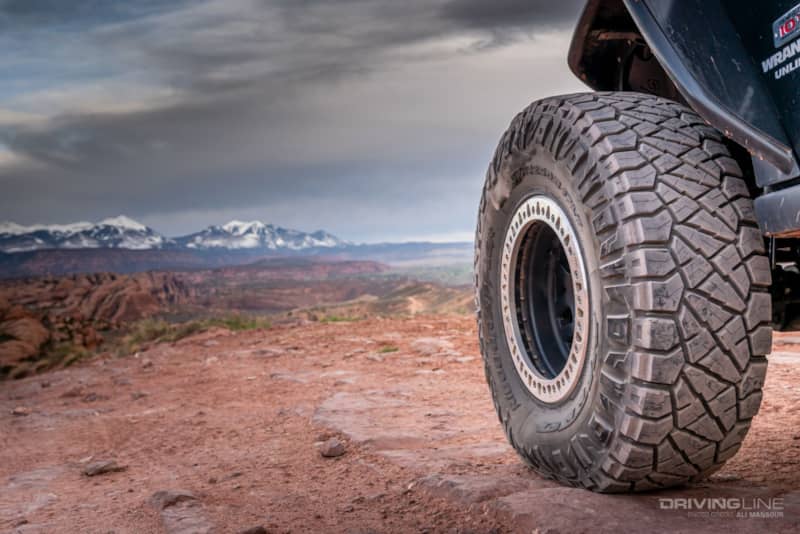 Practical Performance
There's no question that both tires have a lot of similarities, which we think is a good thing. The fact that we're even comparing an all-terrain tire to something like the Ridge Grappler speaks volumes to how far we've come in the world of all-terrain tires. Both hold the road fantastic, and in many respects, can be a significant ride quality and performance upgrade over what came on your truck or SUV from the factory. Ultimately, the Ridge Grappler continues to lead the torch for the hybrid market, making it the standout from an off-road perspective. The Recon Grappler A/T is already proving to be a class leader in many ways, and with more sizes coming soon, we look forward to seeing these become a norm for recreational wheelers.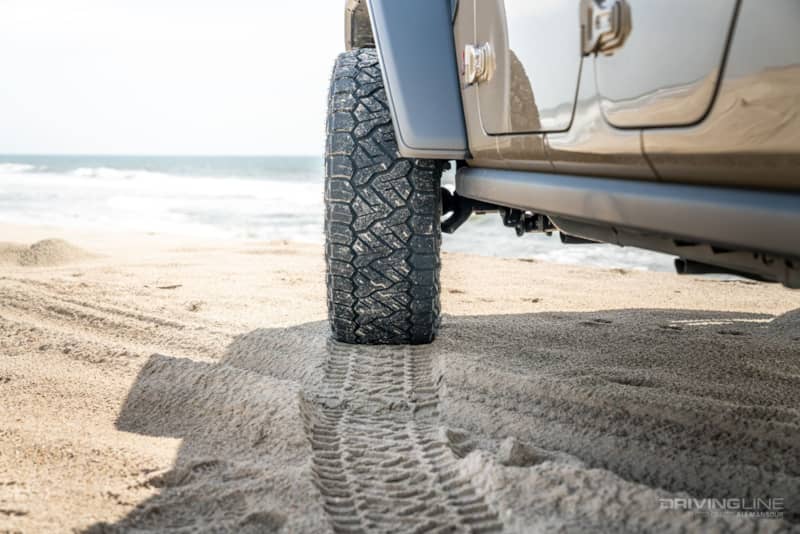 More From

Driving Line
Want to see Recon Grappler A/Ts in action? You won't want to miss this video!