2014 KOH Qualifying Day One [GALLERY]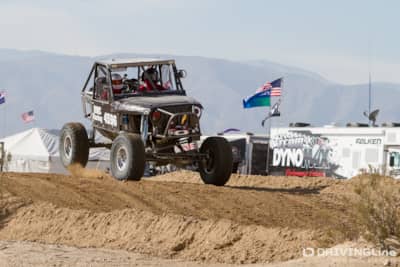 Today qualifying began for the 2014 King of The Hammers Presented by Nitto Tire. There are a number of people trying to earn one of the 10 remaining spots up for grabs in KOH, while those who've already secured a place are racing for their starting position.  Day #1 ends with Tom Wayes (driving Jason Scherer's old car) qualified in first with 02:58:91 followed by Erik Miller #4421 just behind with 02:58:97. The big upset of the day was a dramatic roll-over of Big Ugly #4435 at the finish line of the short course. Luckily the driver and co-driver were okay...they even managed to qualify third! Enjoy the gallery and jump down for complete qualifying results.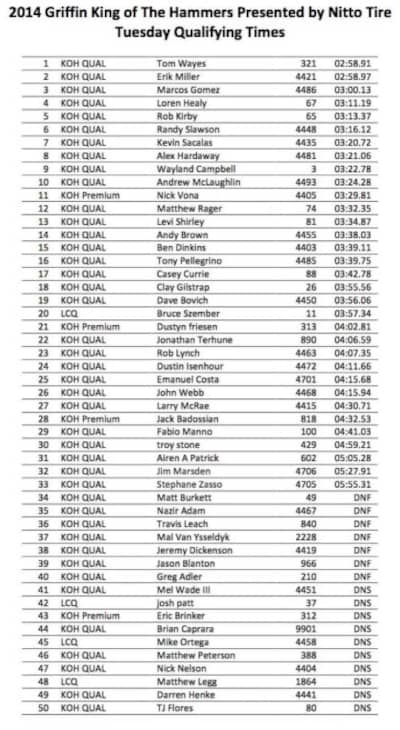 Who are you rooting for?