2015 KLiM King of the Motos Race Recap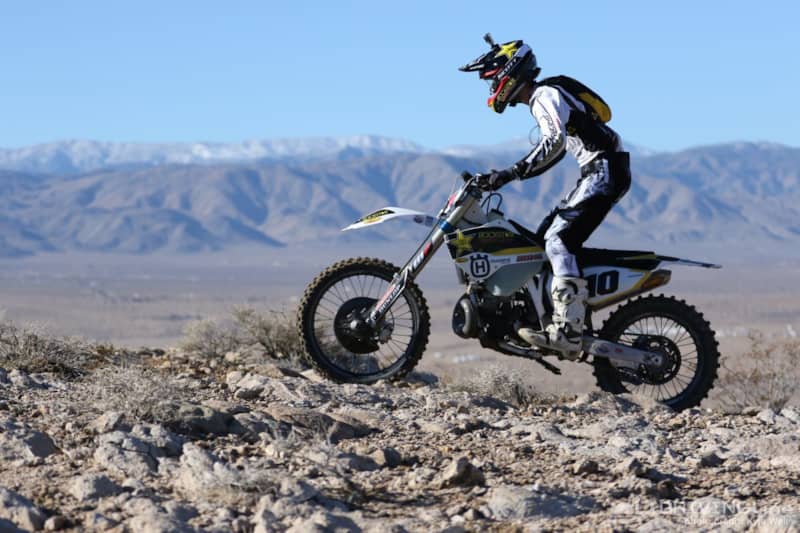 The first official race of 2015 King of The Hammers started with a bang at 8am Sunday morning with KLiM King of the Motos (KOM). An extreme endure race running both an Amateur and Pro class, it covers challenging terrain that race organizer Jimmy Lewis described as "sadistic" this year. But Lewis was just giving the riders what they want, and that's the toughest motorbike endurance race on earth.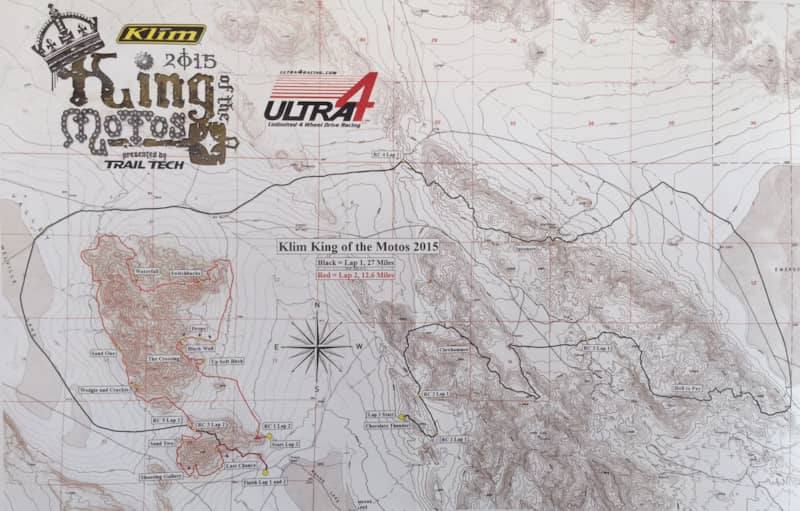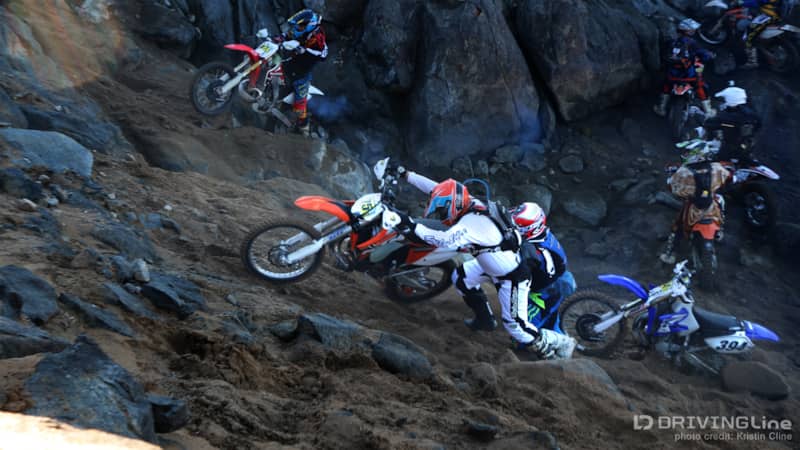 The morning's route included a 27-mile course beginning with a land-rush start at the bottom of Chocolate Thunder trail in Johnson Valley, California. With approximately 60 amateurs lined up at the start, it was a battlefield view to watch them throttle and push their way up the challenging rock obstacle. What would become a main theme of the day, both depending on and helping out your opponent, emerged early on here with multiple competitors putting their bike aside while they gave a push of help to a competitor.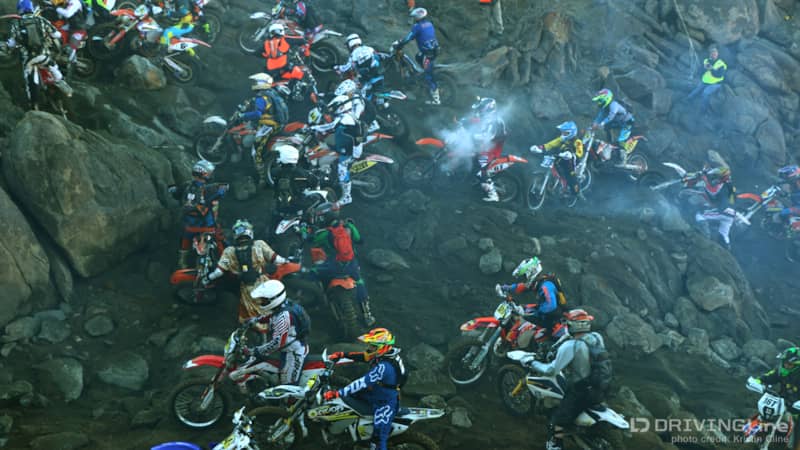 It took nearly fifty minutes until the last rider made it over the ridge, and that was just the first couple hundred feet of his journey! A couple dozen Pros took on the same start at 9am, with most of them cresting the top within a couple of minutes. A spectator was overheard exclaiming it was the "gnarliest start I've ever seen."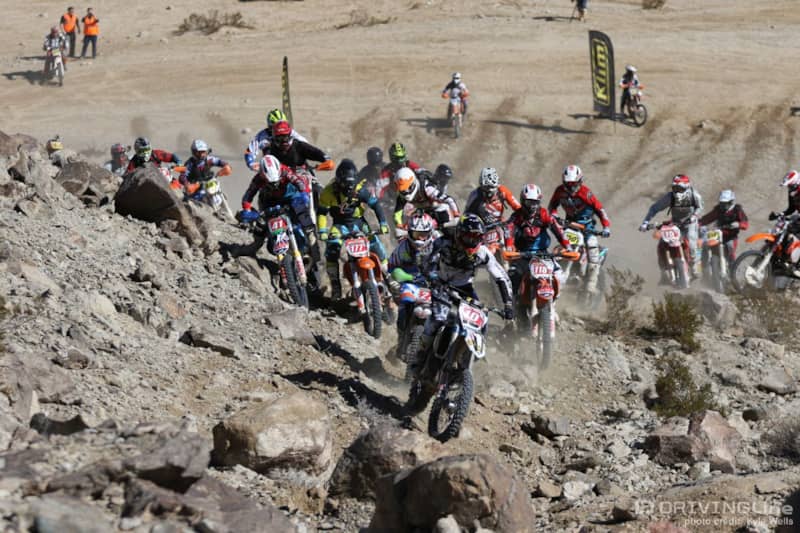 Riders had a short pause before embarking on the second portion of KOM with another land-rush start at the start of a 12.6-mile course that would be lapped for three hours until the end of race. Throughout the day it was frontrunners Cory Graffunder, Colton Haaker, and Max Gerston who would battle it out for first. All experienced EnduroCross and X Games competitors, they would battle major log jams and navigation challenges. When it came to the end, just five riders completed three laps of the course - with the closest follower a full hour behind the lead's 3hour, 21 minute finish time.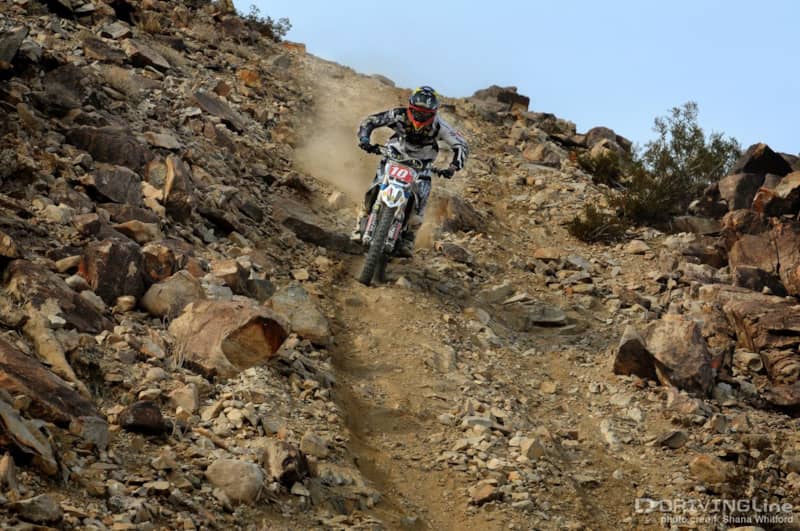 Battling closely with Cory Graffunder, it was Colton Haaker, 25, who would be named King. An X Games silver medalist and AMA EnduroCross competitor, Haaker's win was actually his first extreme enduro racing finish after his failed DNF attempt at last year's KOM. Haaker joins two other KOM winners, two-time winner Cody Webb (2013 and 2014) and 2012 winner Graham Jarvis, both currently in Europe and unable to compete in the 2015 King of the Motos.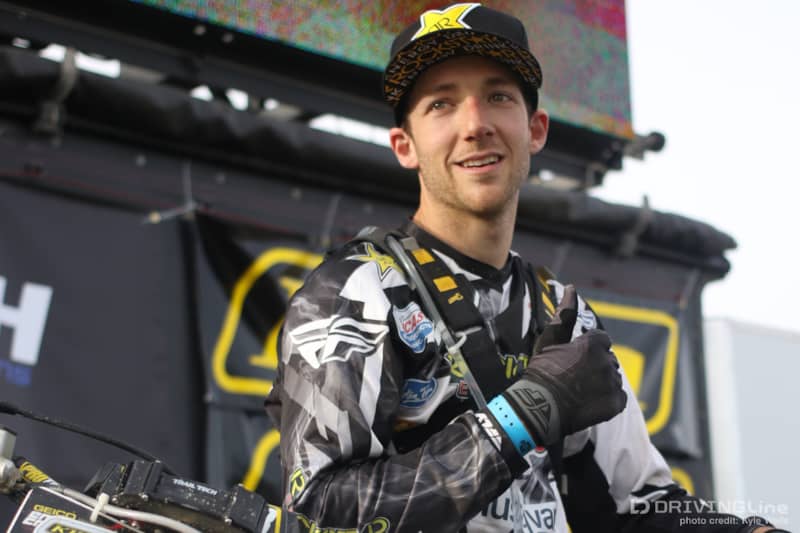 At the finish line Colton recognized that it was the help of his fellow competitors that enabled him to finish. With such uncharted and challenging terrain making up this year's course, it necessitated more than grit and two wheels – riders worked together to make it to the finish.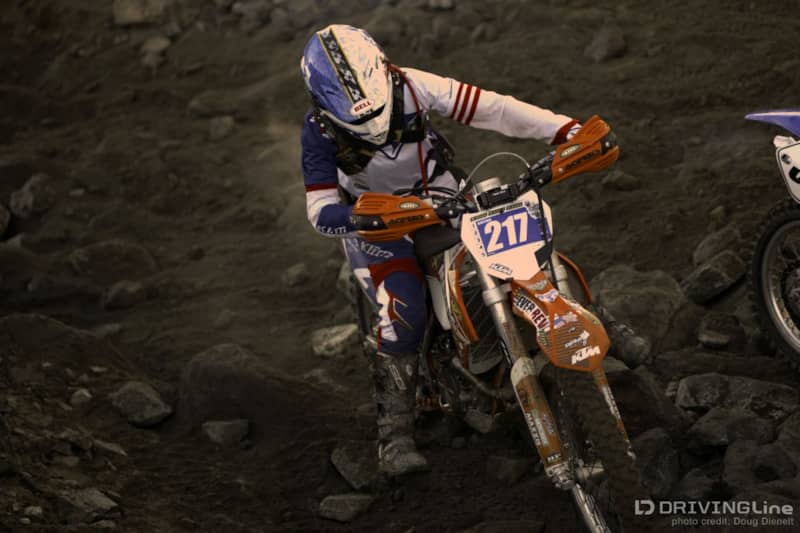 Two such competitors, who paired up on course to make it through, were the first two females to ever finish in KOM. Rachel Gutish and Morgan Tanke, both 18, soon found that they needed to rely on one another to up their odds of completing. They then took that notion further by staying behind at a challenging waterfall section to help push multiple riders up the rock face. While they would be the last two to cross the finish line, their smiles amidst exhausted and shaking muscles belied the worth of their day's choices. Visit Ultra4's site for the full finishing race results and enjoy the following video and gallery of the 2015 KLiM King of the Motos.
Photos by: Doug Dienelt, Kyle Wells, Shana Whitford, and Kristin Cline
Follow along with social and live streaming as #2015KOH events continue this week at www.LiveatKOH.com.