2017 Nissan Z-Day: Walk Through History
Drive along California's historic Highway 101 from Los Angeles to San Francisco, and you'll most likely pass right on by the small town of Atascadero without even knowing it. Make the drive when SoCalZ hosts its annual Z-Day California event, though, and the sleepy little city surrounded by oak trees, turn-of-the-century architecture, and ocean air all of a sudden becomes your destination.
Here, hoods were popped, restorations were laid out and upgrades were made evident as nearly 200 Datsun and Nissan Z cars surrounded City Hall, displaying their beauty. Among the two-block stretch were finds that included daily-driven and timeworn Z32-chassis, twin-turbo 300ZXs; Nismo-badged 350 and 370Zs; even professional drifter Chris Forsberg's 370Z race car. The event was open to anything branded by way of Nissan's Z, no matter the car's state, level of execution or purpose. If it was a Z, it was welcomed, and the city of Atascadero — and all who found themselves there — were all the better for it.
Mixing Heritage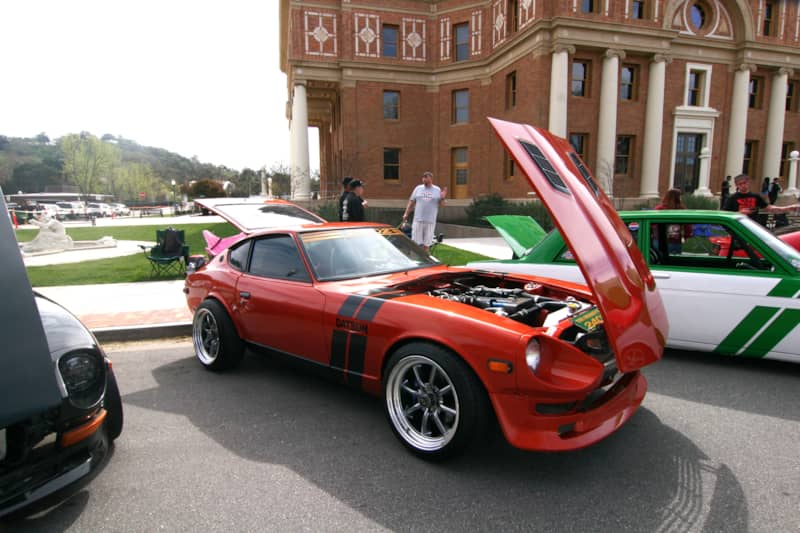 Since that first Datsun 240Z was introduced for the '70 model year, the name has stood for all sorts of good things like being fun to drive and looking good while doing it, and all for a modest price. This particular 240Z's done away with Datsun's L-series engine in favor of Toyota's already turbocharged 1JZ-GTE, however. That's right. Toyota.
Keep It Classic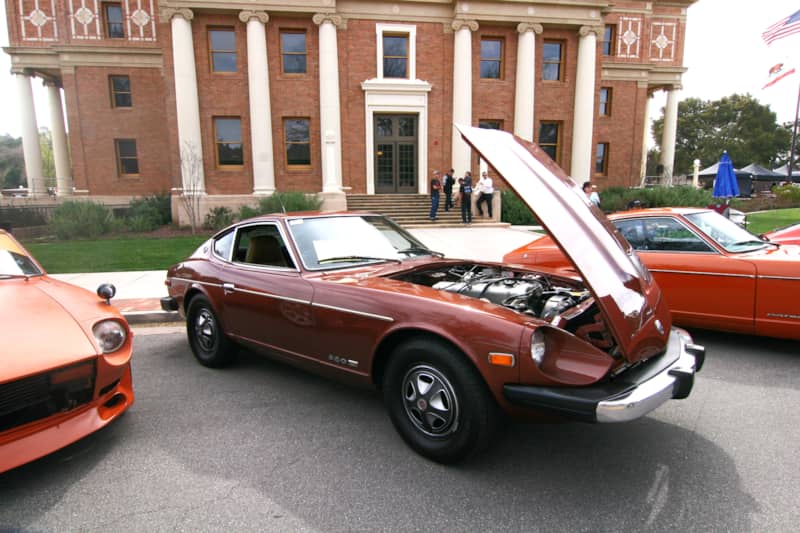 Although an S30-chassis Z just like the 240Z, the 260Z was updated with a larger engine (2.6L vs. 2.4L) and a four-speed manual transmission, standard. This '74 model is about as stock and untouched as they come.
Bigger Is Better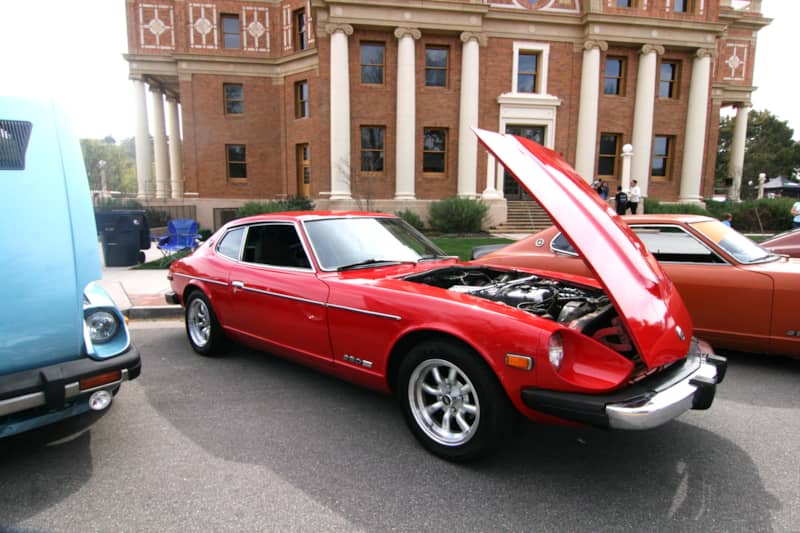 Among the S30 chassis, the 280Z — not to be confused with the impending 280ZX — came next and with an even bigger, more powerful engine, this time measuring in at 2.8L and 170 hp. The 2+2 model shown here features a slightly longer wheelbase and reshaped roofline.
Super Swap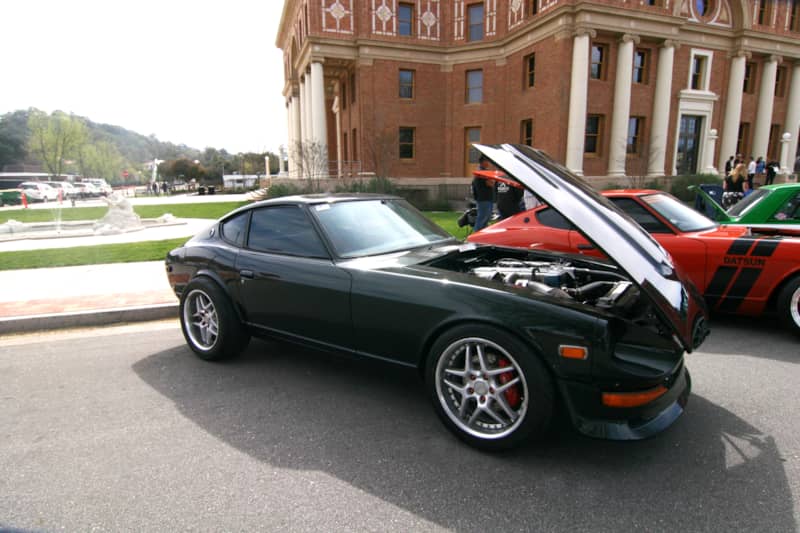 This S30 body Z has been updated with Blitz wheels and brakes equipped to handle the sort of engine swap it's got underneath its hood. A later-model, VVT-i version of Toyota's turbocharged 2JZ-GTE replaces this Z's L-series. For classic Z owners, the swap isn't an uncommon one and has a whole lot more potential, so long as you're willing to give up on following any sort of period-correct rulebook.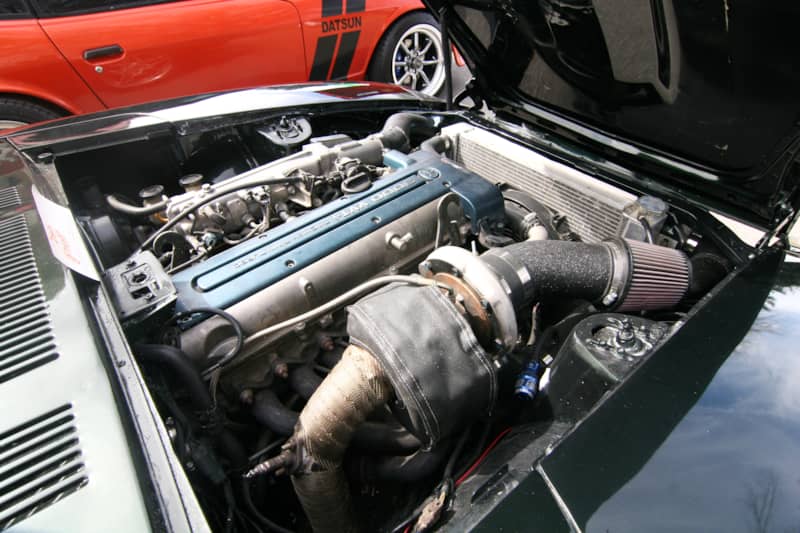 Rule Breaker
Speaking of breaking the rules, a GM LS-swapped 280Z ought to do just that. This '75 Z is now good for well over 500 hp by way of a heavily modified version of GM's LS engine — a far cry and a couple of cylinders more than the 280Z's original inline-six L28E.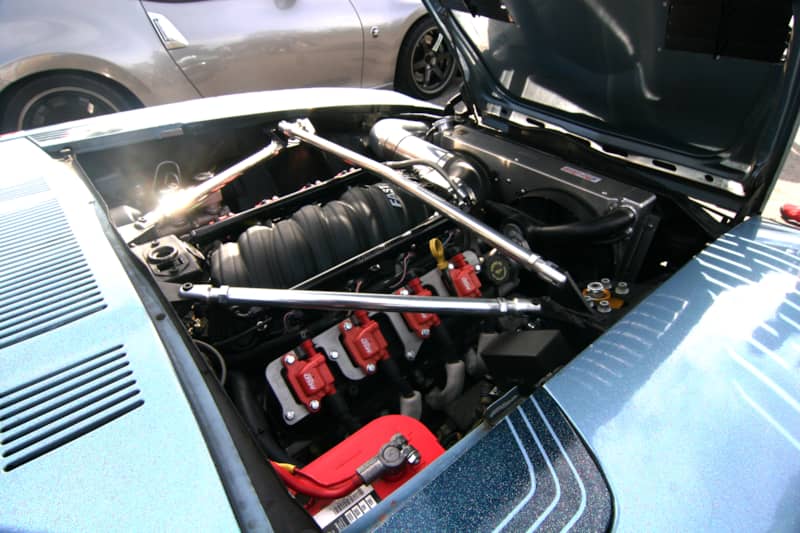 Hidden Gem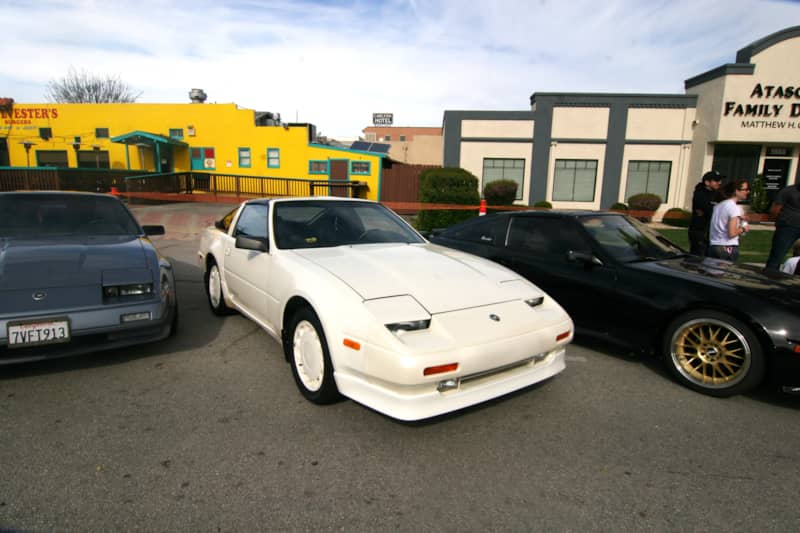 The most underrepresented of the Z cars this year, well-preserved versions of Nissan's initial 300ZX — the Z31 chassis — were few. The Z31 featured Nissan's turbocharged VG30ET engine and set the precedent for what the followup model would come to stand for.
Most Wanted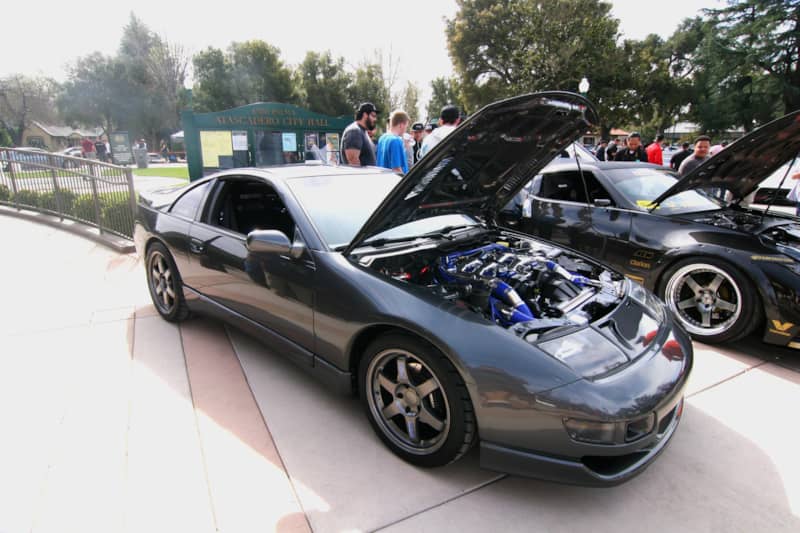 The Z32-chassis 300ZX is among the most time-honored of sports cars to come out of Japan, bordering supercar status by some accounts. More than 25 years after its debut, the Z32 remains a sought-after body style, commanding the same sort of premiums as Acura's NSX and Toyota's Supra. This particular Z32 remains true to form, receiving upgrades only where necessary and in a subtle sort of way thanks to improvements like Volk TE37 wheels and Nitto Tires.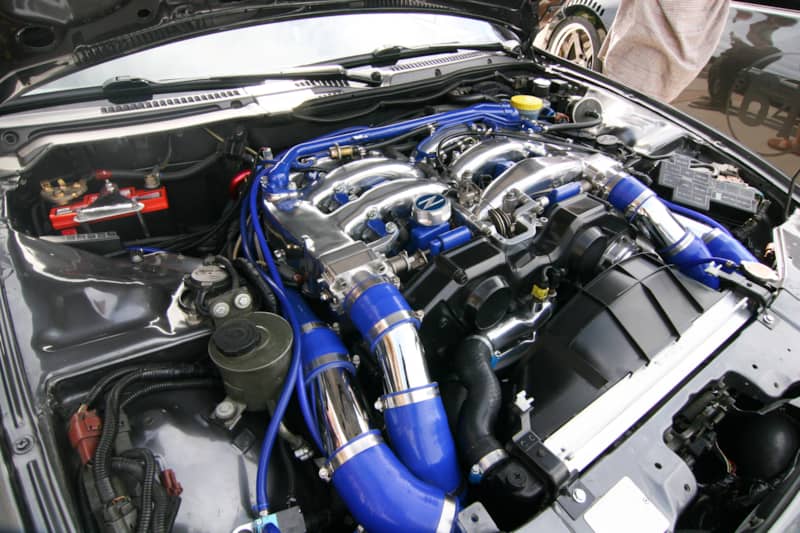 Before Its Time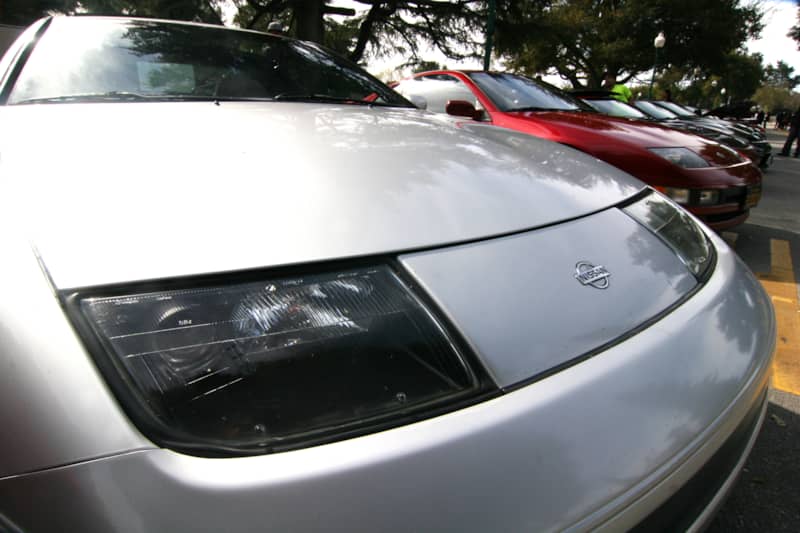 Even today the Z32 300ZX's flush headlights and smooth lines look somewhat current. Or at least not some quarter-of-a-century old.
Although not a standard feature, the 300ZX's optional T-top speaks of the '90s in ways that few other cars are capable of.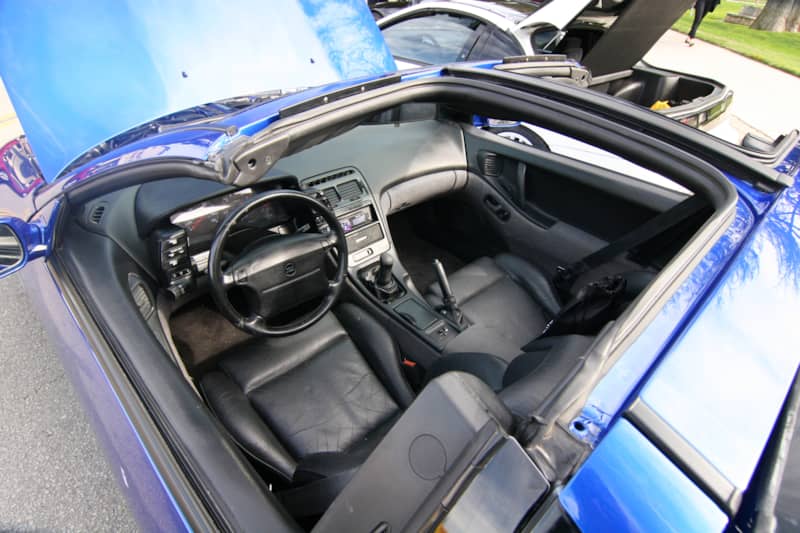 Dare to Be Different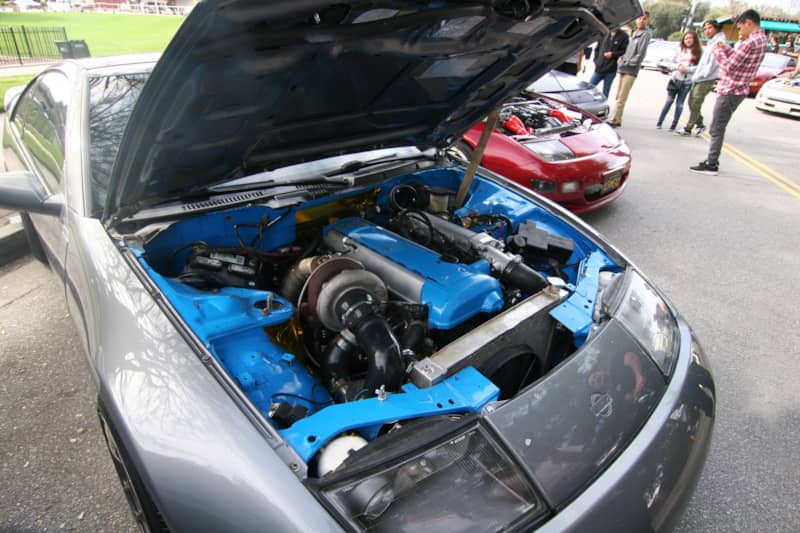 Sure to ruffle the feathers of at least some Z purists, this two-toned model did away with Nissan's venerable VG30DETT engine for Toyota's cast-iron-block 1JZ-GTE. Either are, by most accounts, two of the best engines to make their way out of Japan during the '90s.
Return of the Z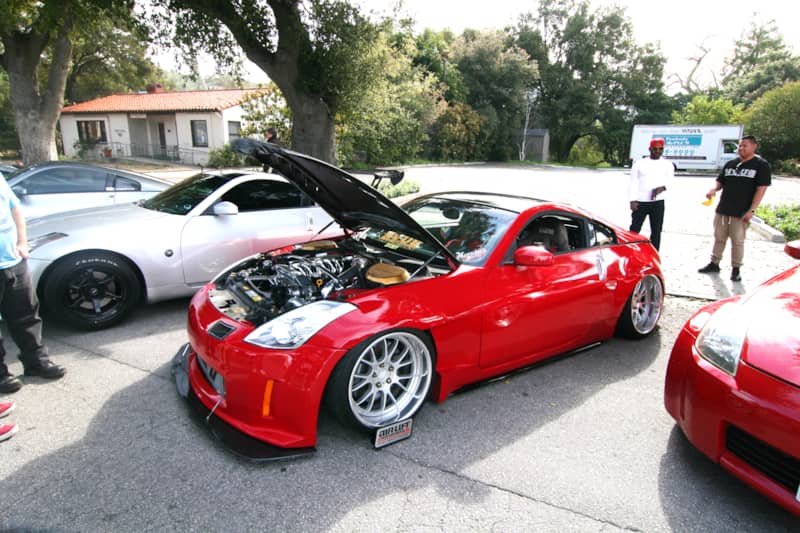 After a brief hiatus, Nissan resurrected the Z badge under the guise of the 350Z. Here, the VQ engine was debuted for the chassis, of which this one's been updated with a Vortech centrifugal supercharger underneath the hood and air shocks all around.
Nismo Generation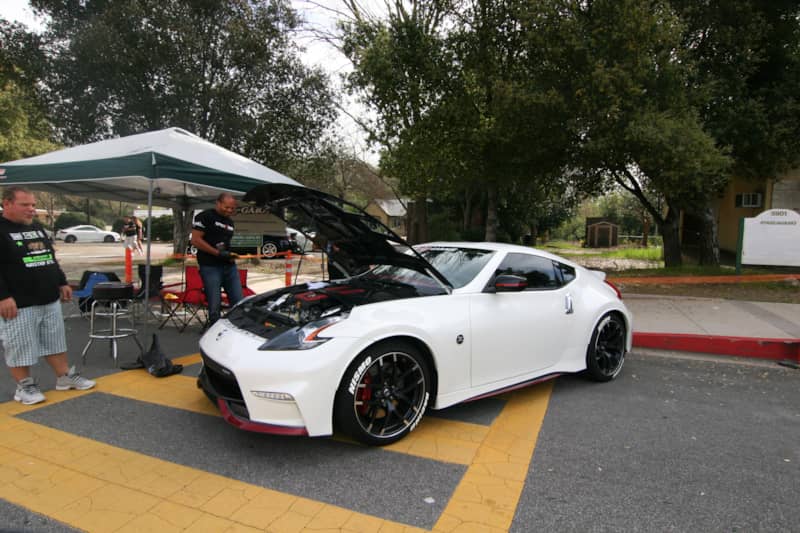 Nissan's limited-edition 370Z Nismo featured one of the most powerful VQ engines to date along with 18- or 19-inch wheels, depending on the year, bigger brakes, a limited-slip differential, stiffer suspension, and key aero bits like front and rear spoilers and a rear wing. Nismo had its way with the Z34 chassis 370Z's VQ37VHR engine, too, generating 350 hp and 276 lb-ft of torque by way of ECU tuning and a more efficient exhaust system.
Full Force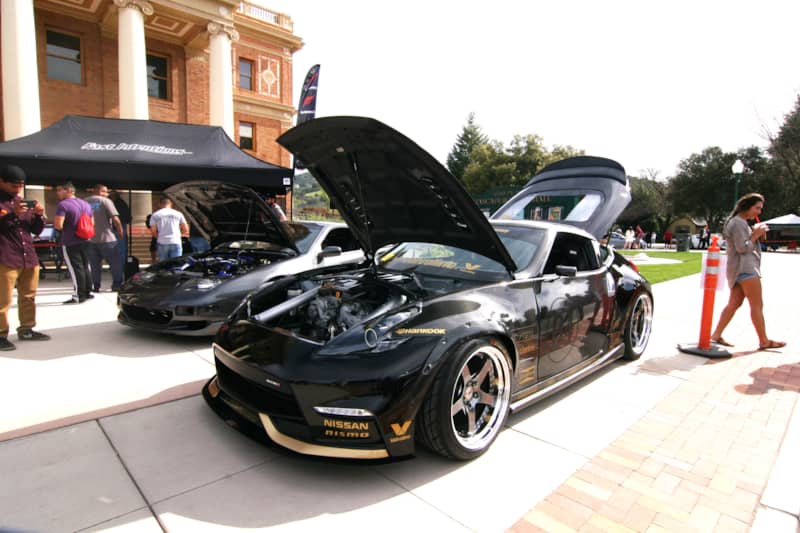 Chris Forsberg's twin-turbocharged 370Z drift car on display front and center outside of City Hall. Underneath the carbon-fiber hood is a heavily updated version of Nissan's V6. Notice the twin blow-off valves above the heat exchangers and the streamlined intercooling piping that send boost from the pair of turbos into the overhauled VQ.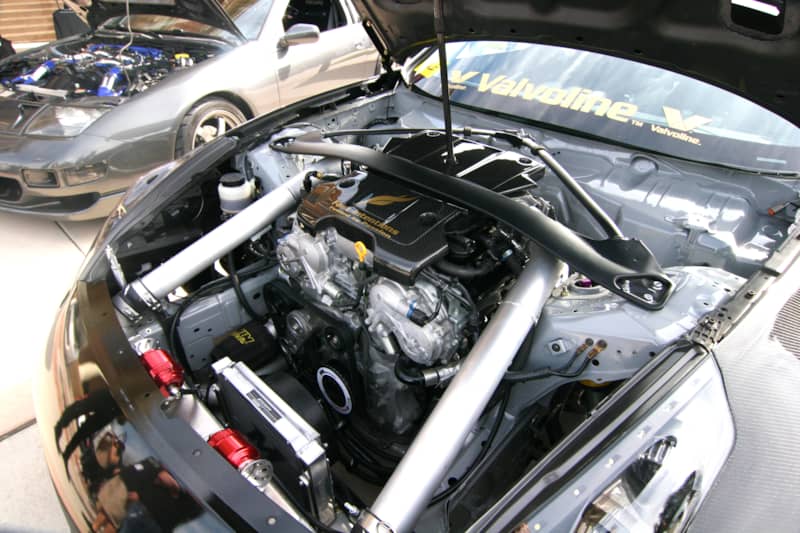 The streets surrounding Atascadero's establishment were home to every generation of Nissan's long-running Z, including everything from the company's initial 240Z all the way up to its current and sixth-generation model, the 370Z.