2019 Camaro SS Shock: A New Color and Front End for SEMA
Earlier this year when Chevrolet unveiled the refreshed 2019 Camaro, there was mixed reaction from the public—particularly regarding the car's front end, which was updated to be more in line with the rest of Chevy lineup. With the SEMA Show less than a month away, Chevy has unveiled a customized 2019 Camaro that it will be bringing to Vegas, and it features not only a new body color but a new front end as well.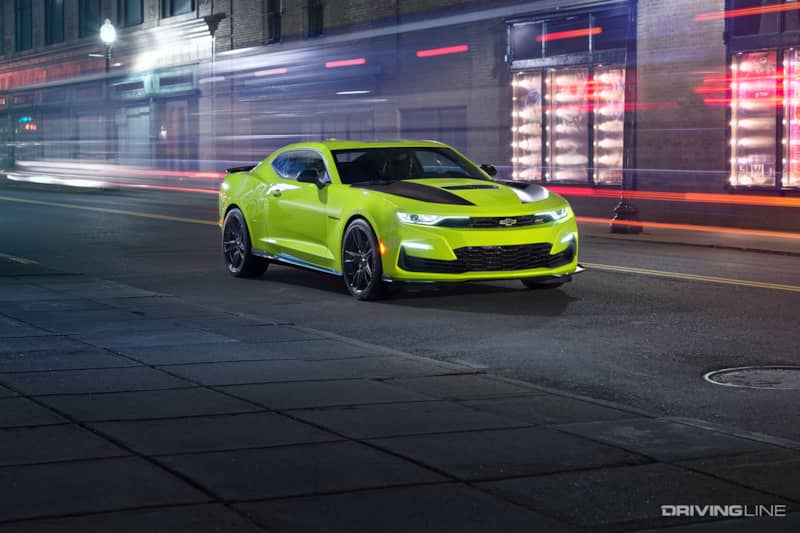 The first thing you probably notice is the color. It's a retina burning shade called "Shock" that will certainly attract a lot of eyeballs, but the striking neon green-yellow hue isn't just for SEMA. It will be added to the 2019 Camaro lineup as a color choice next year.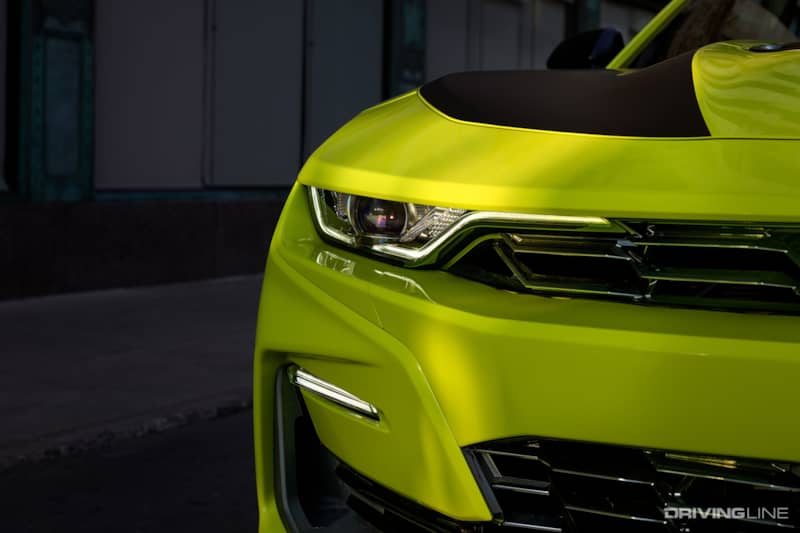 We are always down with automakers offering bold color options, but the bigger story here is the car's unique front end. It looks quite a bit different than the existing 2019 Camaro SS front fascia and a quite a bit sleeker than the large black opening that earned so much criticism after it was unveiled.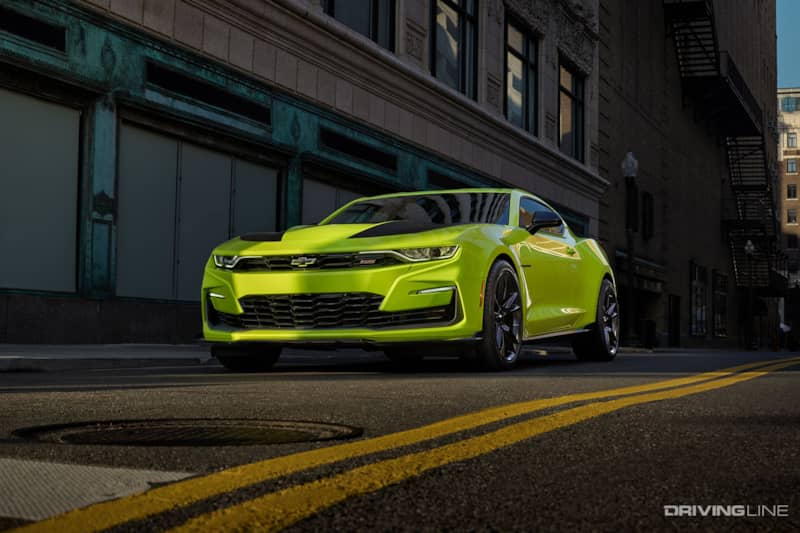 As for now, the new front end is just a concept for SEMA, but we wouldn't be surprised at all to see the updated face on the production version, perhaps as soon as the 2020 model year—or maybe as a factory aftermarket part. What say you? Is the Camaro Shock front end an improvement over the regular 2019 Camaro nose, or should this only be kept as a concept?
Did you miss the reveal of the 2019 Camaro? Its front end proved quite divisive.