2019 Ford Mustang GT Performance Pack 1: Real World Friendly, Real World Fun
Versatility can be a boon for automakers seeking to maximize their investment in a vehicle's development. This is particularly true of performance cars, a class of automobile that traditionally sells slower than more practical fare, albeit often at a higher price.
Over the past few years the Ford Mustang has traveled a path similar to that of the venerable Porsche 911 before it in adding a number of variants designed to snag as many different customers as possible, all without straying from or diluting the pony car's image. Although the V6 model has sadly disappeared from the lineup, the introduction of several different turbocharged four-cylinder entries, as well as a pair of eight-cylinder hooligans over and above the linchpin 5.0, has created an EcoBoosted-assisted ecosystem to entice would-be muscle buyers.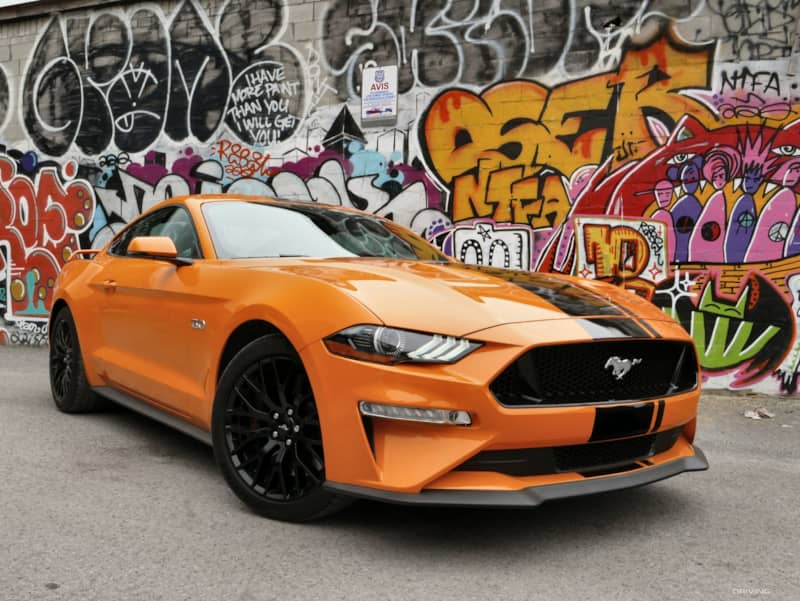 Even the traditional V8 model itself has undergone an evolution in terms of setting expectations for sports car fans. It's no longer enough to simple tick the GT on the order sheet and expect to drive home in the most badass Mustang on the block. What's it like when you start exploring the GT universe? I spent a week behind the wheel of one of the coupe's most popular option packages to find out.
Mix and Match
One of the most cost-effective ways to inject some adrenaline in a vehicle lineup is to make select features from upscale family members available at a more moderate price point. To this end, the 2019 Ford Mustang GT has created a pair of Performance Packages, imaginatively named 1 and 2.
Despite their Seussian nomenclature, there's a lot of good stuff available from both of these in-house upgrades. Like so many modern, high horsepower cars, the PP packages rely heavily on big, sticky tires. You'll find 19-inch staggered summer units for the PP1, and a whopping 305/30/R19 in track-ready rubber for the PP2. Performance Pack 1 also includes a more focused suspension tune as compared to the base GT, as well as Brembo brakes.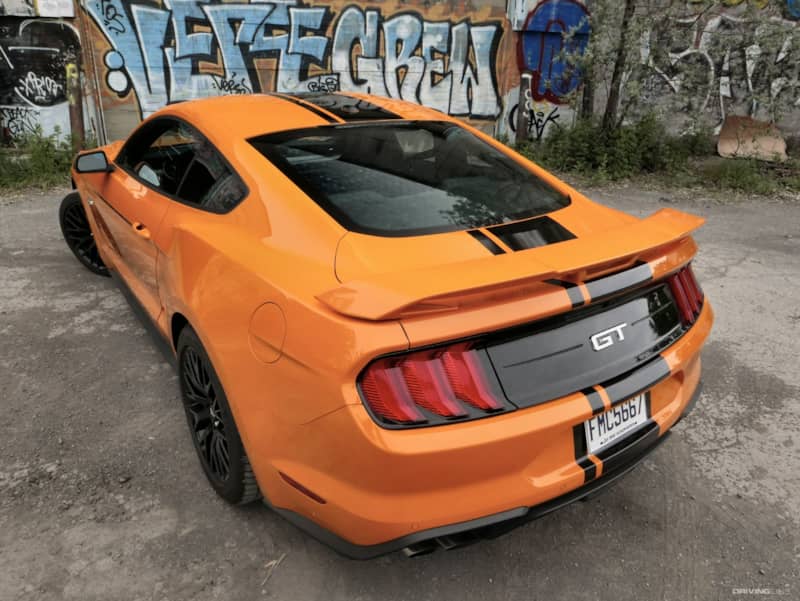 Performance Pack 2 ups the ante with a magnetically-controlled suspension system, retuned stability and traction control, and different programming for the anti-lock brakes.
Pay More, Get More
There's a fairly significant price gap between the two cars, with Performance Pack 1 costing just under $4,000 on top of the Mustang GT's $35,355 MSRP, and the Performance Pack 2 adding a further $2,500 on top of that number.
Equally important is the difference in attitude between the two cars. The PP2 is unquestionably the more hardcore of the two, with its MagneRide setup programmed for apex hunting more than daily driving, and its massive 19-inchers informing every steering wheel input and transmitting even the most minor of road imperfections to the cabin.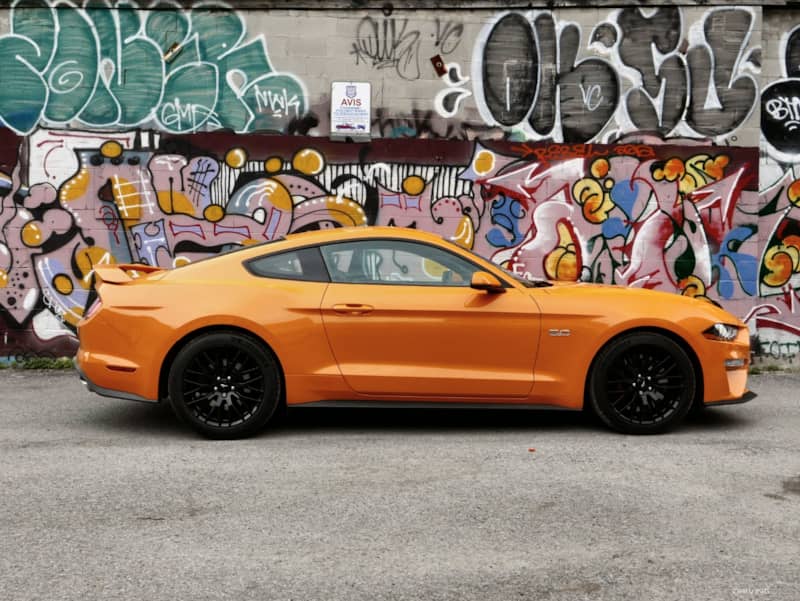 The PP1 car, however, is just interesting enough to whet your appetite for your favorite back roads without punishing you during the morning drive. For many drivers, this is an ideal balance, one that allows for spirited driving that's a cut above stock without an attempt to mimic the more hardcore (and significantly pricier) Shelby GT350.
Even better is the fact that some of the PP2 car's gear—such as the MagneRide system, for example—can be added to PP1 cars as individual options. Although my vehicle lacked that particular feature, it did come loaded with adaptive cruise control, advanced safety equipment and leather Recaro seats, as well as a pair of sound systems (a Bang and Olufsen-branded stereo and an active exhaust). Don't go too crazy on the order sheet, however, as it's easy to add items to the Performance Pack 1's bottom line that boost its price to near-Shelby levels.
Cruise With Attitude
That ultra-loud exhaust is essential regardless of which version of the Mustang GT you choose to purchase. With settings ranging from Quiet Mode to appease your neighbors at start-up, to the otherworldly menace of Race, it's the soundtrack that the current generation of Ford's muscle machine has always deserved.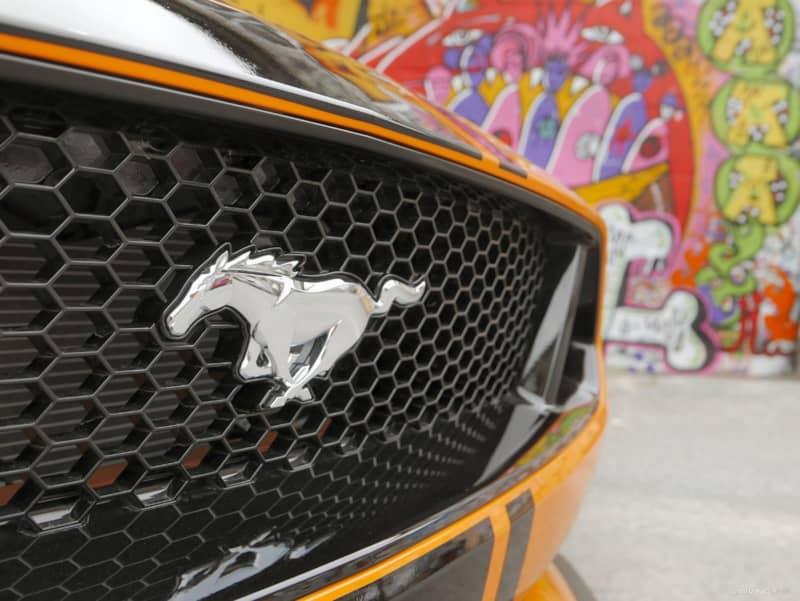 The raucous nature of its quad-pipe polemic is also a fair reflection of the Mustang's personality as a whole. Although light years ahead of where it once was dynamically, this is still a fairly heavy car that feels large at the limit, and the Grand Touring abbreviation across its rear deck lid is a good summation of its place in the sporty car spectrum.
The Performance Pack 1 is a car destined to cruise from stoplight to stoplight, hunting down unassuming luxo-badges and then dusting them off with its Drag Mode (and 11.9 second quarter mile time), before following them down the nearest two-lane road and holding onto their bumpers. Throwing the occasional track day into the mix isn't a bad idea, just don't expect to be setting FTD.
Real World Fun
With a roomy interior for forward occupants, slick-looking LCD gauge cluster available and solid infotainment system, the 2019 Ford Mustang GT Performance Pack 1 is a mature multi-tasker with a penchant for occasional line-lock shenanigans. It might not turn in lap times with the same alacrity as the PP2 car, but then again, you won't be shelling out mega-bucks for replacement tires every few months, either.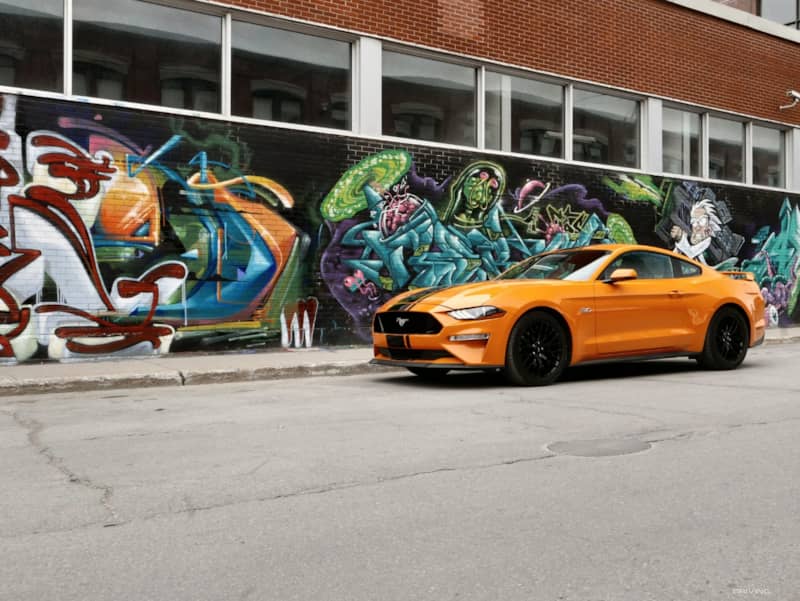 In the end, the best Mustang is the one you actually want to drive as often as possible, not the one that impresses in one specific department while ignoring the day-to-day realities of real-world traffic and road conditions. For some people a track toy never has to hit the street, as it simply rolls from the trailer to pit lane and then back again, making the PP2's manners a non-issue. For the rest of us, the PP1 bridges the gap between fantasy and reality.
Is the Mustang GT PP2 better than the Camaro SS 1LE? We compared them to find out.