2023 Ford Ranger Raptor Spy Photos: Is this Confirmation of an American Version?
Recently we snapped some photos of the 2023 Ford Ranger Raptor, but this time we got our first look at a left-hand drive (LHD) version with an unusual soft bed topper.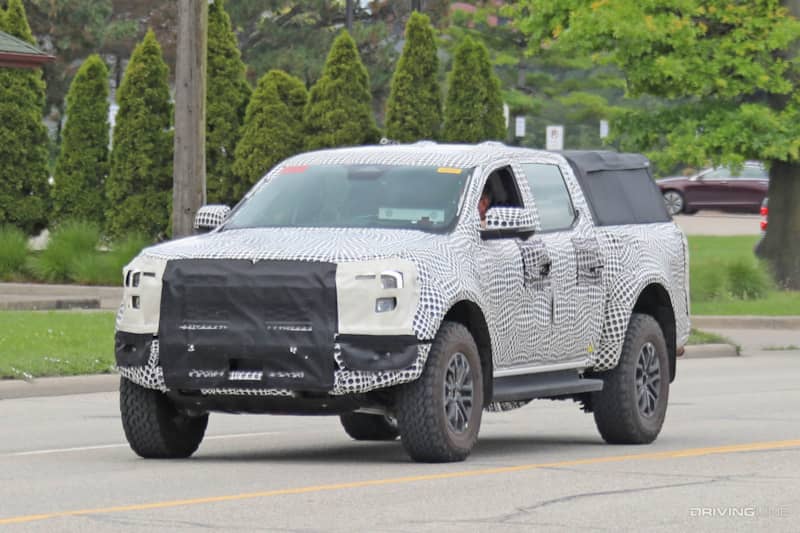 As a whole, the next-gen Ranger Raptor appears more muscular than the standard model currently on sale, with larger proportions and a more aggressive stance. Even through the camo, it's easy to see the front fascia will maintain the bold "FORD" logo across the grille bookended by a set of C-shaped headlamps that resemble the F-150 Raptor's.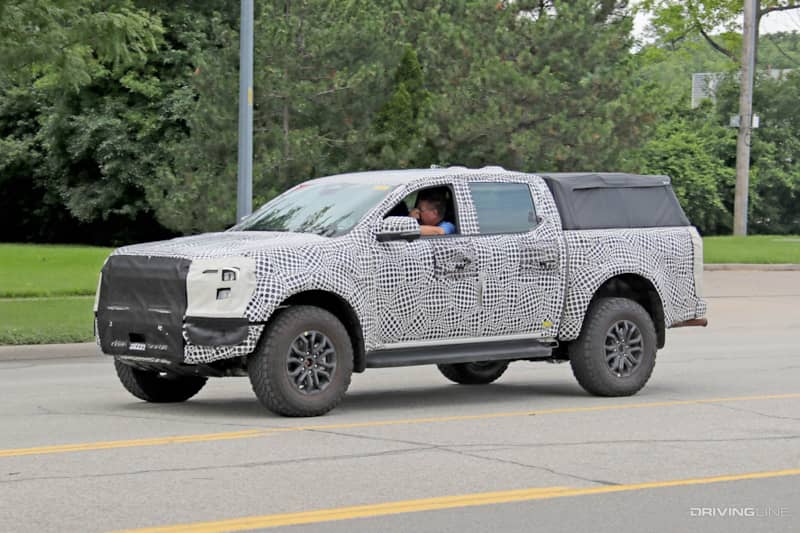 The truck's cab and bed look to be similar to the current model, which has been available worldwide since 2011. This prototype rides on black wheels that aren't much different, if at all, from the the current design. Dual exhaust tips stick out from the rear, along with a camo'd rear suspension that hides a coil spring setup that looks to be like what's found on the F150 Raptor.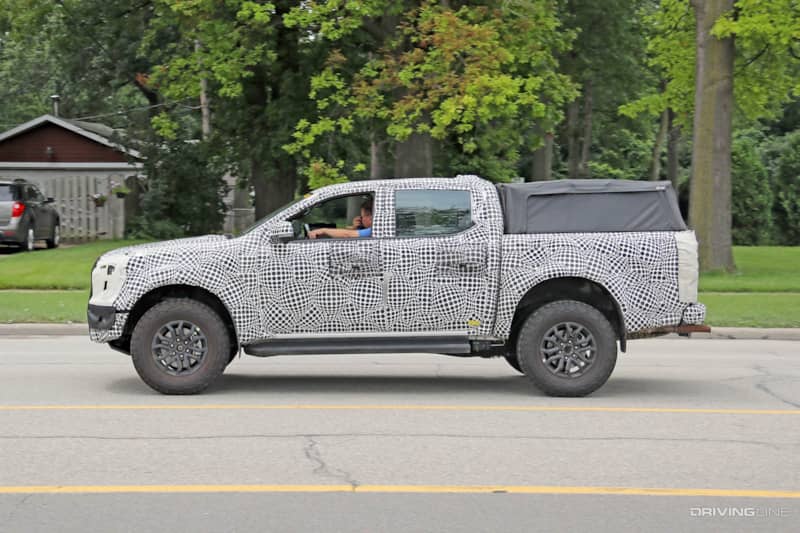 Expect 2023 Ranger to be revealed near the end of the 2022 model year.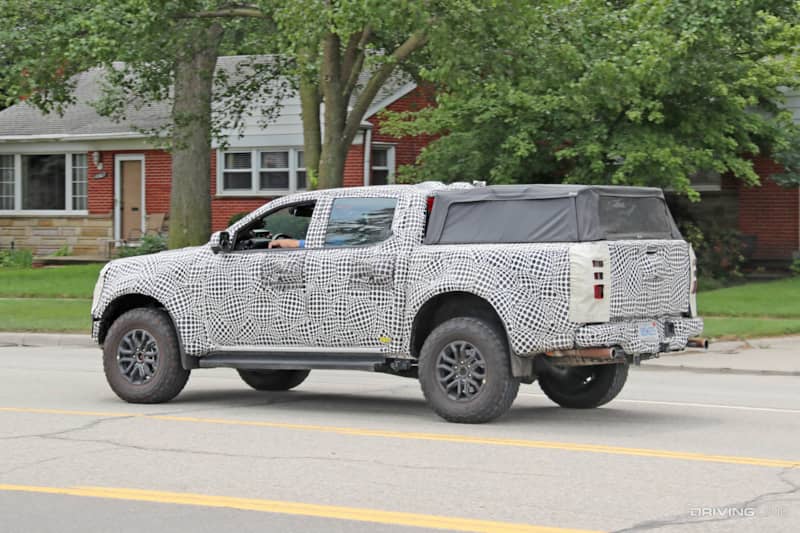 Interestingly, the Ranger platform will also serve as an upcoming Volkswagen midsize pickup truck as a result of an agreement between Ford and VW announced last year in 2020.