3 Ridiculous, F1-Inspired Hybrid Hypercars to Look Forward To
Hypercars don't make sense, and they don't have to. When Ferrari, Porsche and McLaren introduced the last round of hybrid hypercars in the late 2010s, the industry was elevated into a whole new bracket of performance, and the general public's perception of hybrid cars was redefined. However, not everyone was impressed.
Toward the end of 2016, Mercedes-Benz, Aston Martin and (oddly) McLaren let out a collective "meh" and decided that those three cars are entirely too mundane and something more extreme must be built. While details on the upcoming rounds of "F1"-inspired hybrid hypercars are scarce, we've compiled some information to create a clearer picture of what to expect from them.   
1. Aston Martin Valkyrie
Formerly known as the AM-RB 001 ("AM-RB" denotes the collaborative relationship between Aston Martin and Red Bull Racing), the Valkyrie is poised to become the fastest road legal car not only in top speed but also in its dynamic capabilities. Aston Martin will be handling the customers, sales and exterior styling, while Red Bull will leverage their racing expertise to give the Valkyrie Formula 1-level aerodynamics and suspension kinematics.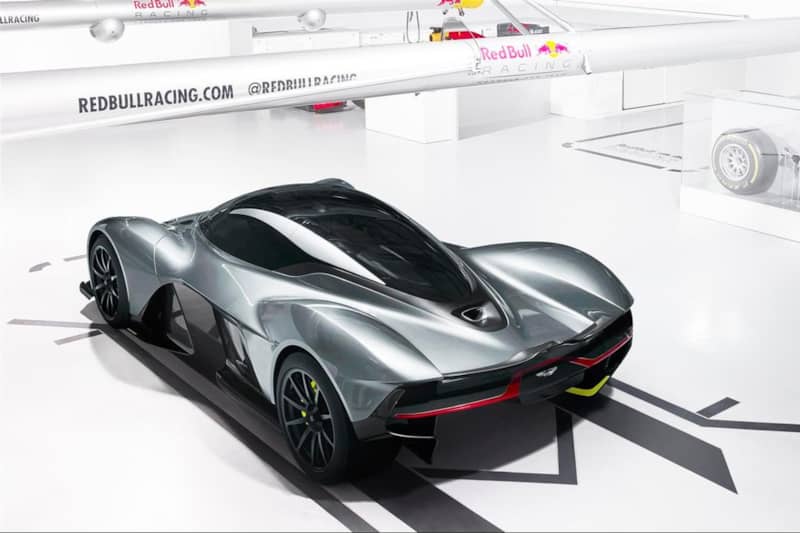 The carbon fiber monocoque will be constructed by Aston Martin's long time technical partner Multimatic Engineering, who was responsible for the design and production of the chassis on the AM One-77, AM Vulcan and the 2017 Ford GT. A wholly Cosworth-designed, naturally aspirated V12 will be supplemented by a F1-style KERS system to generate a combined output greater than 1,000 hp. Significant weight-saving efforts have gone into every component in pursuit of a sub-1,000 kg (~2205 lbs.) curb weight to give the Valkyries a 1:1 power-to-weight ratio.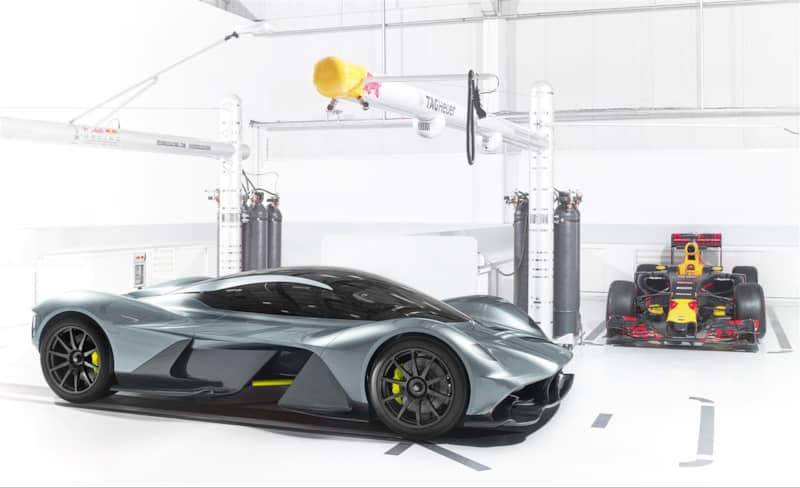 At $3 million apiece, production will be limited to 175 cars, with 25 of them being track-only variants — performance on par with the current generation LMP1 race cars.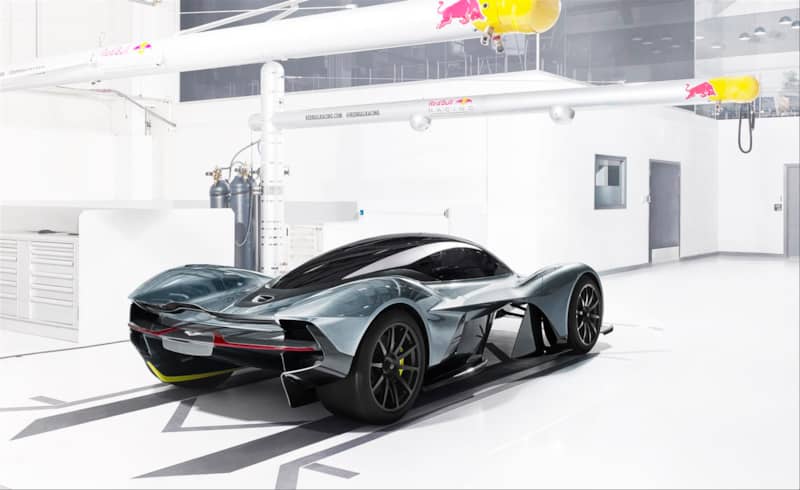 The new name "Valkyrie" certainly sounds heroic and fits well within Aston Martin's naming convention of "V" names like Vulcan, Virage, Vanquis and Vantage. However, naming a 250-mph land missile after the Norse grim reaper that ushers fallen warriors to Valhalla might be more morose than the company had intended.
Mercedes-Benz Project One
Many manufactures had built road cars that featured a Formula 1-derived engine to emulate the F1 experience: Ferrari's F50, Porsche's Carrera GT and Lexus's LFA, just to name a few. But no one has had the audacity to use an actual F1 unit in a road-going car. Until now.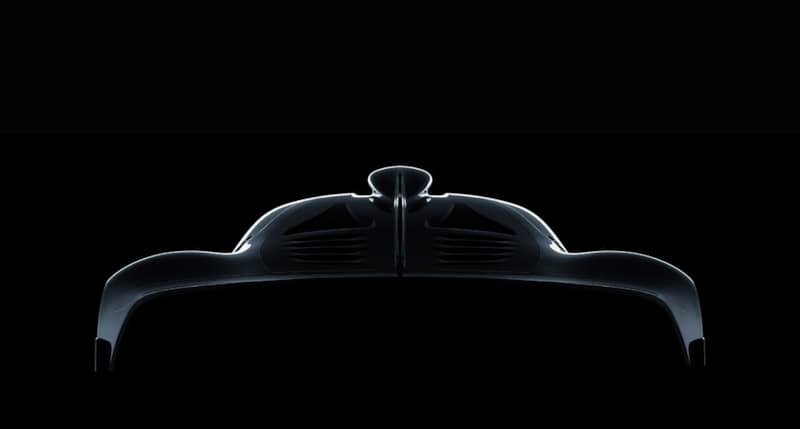 Celebrating AMG's recent dominance in Formula 1, Mercedes's hybrid hypercar will pack a civilized version of the championship-winning PU106C 1.6L single-turbo V6 power unit paired with two electric motors for a combined output of greater than 1,000 hp. Expect the rev limiter to be set beyond the fabled 10,000 mark.  
To make the car more approachable at the limit, electric AWD and torque vectoring will be added to the front axle via the two electric motors, and the gasoline-powered rear axle could receive rear the wheel steering system from the AMG GT R.
While the hot-V turbo engines have been around since the '80s — where turbochargers are packaged within the hot valley of the engine — the PU106C-equipped Project One will be the first road car to feature an engine that is sandwiched between the two turbines of a turbocharger.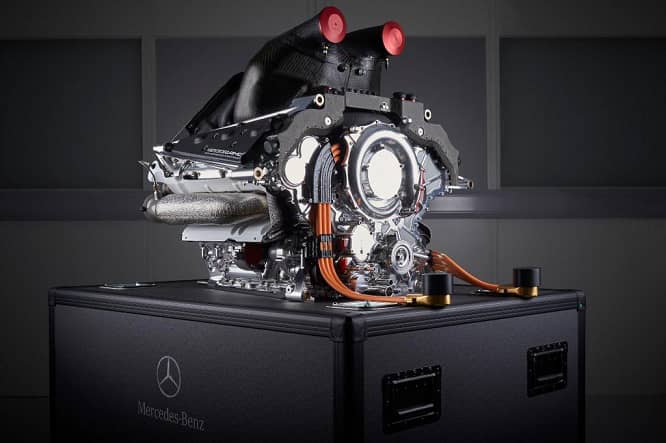 Mercedes planned for a production run of 275 cars at $2.4 million apiece. To further enhance the authentic F1 experience, AMG recently announced that the engine of the Project One will need to be rebuilt every 31,000 miles.
McLaren BP23
"BP 23" stands for Bespoke Project 2, 3 seats. All 106 units of the $2-million F1-inspired "Hyper-GT" have already been spoken for. Technically, the "F1" here isn't referencing Formula 1 racing but the legendary McLaren F1 instead. When the P1 came out in 2014, many diehard McLaren enthusiasts didn't see it as a true successor to the F1. The P1 didn't have the F1's signature center driver 3 seat, the long-distance cruising comfort, nor did it have a record-shattering top speed. (The McLaren F1 still holds the record for the fastest naturally aspirated car.)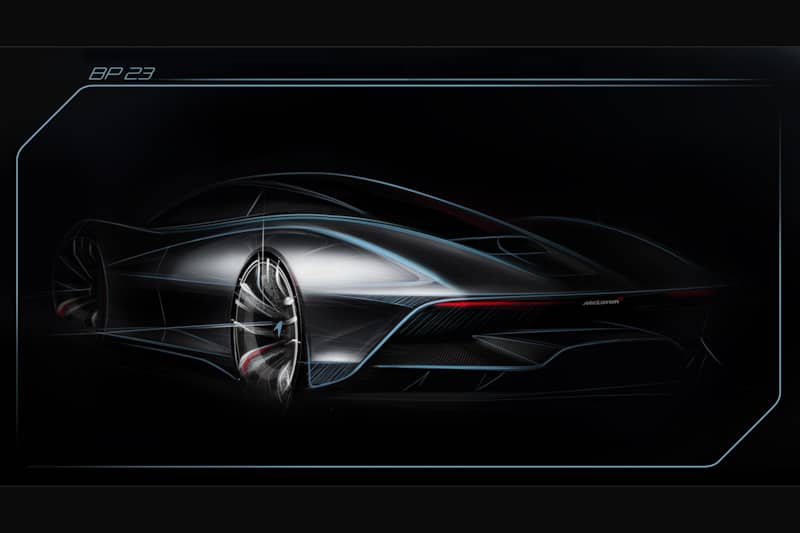 According to McLaren, instead of building another hardcore track machine, the BP23 will be a low drag, high efficiency speed cruiser that combines the highest level of speed potential and driver engagement with unsurpassed level of refinement, luxury and comfort.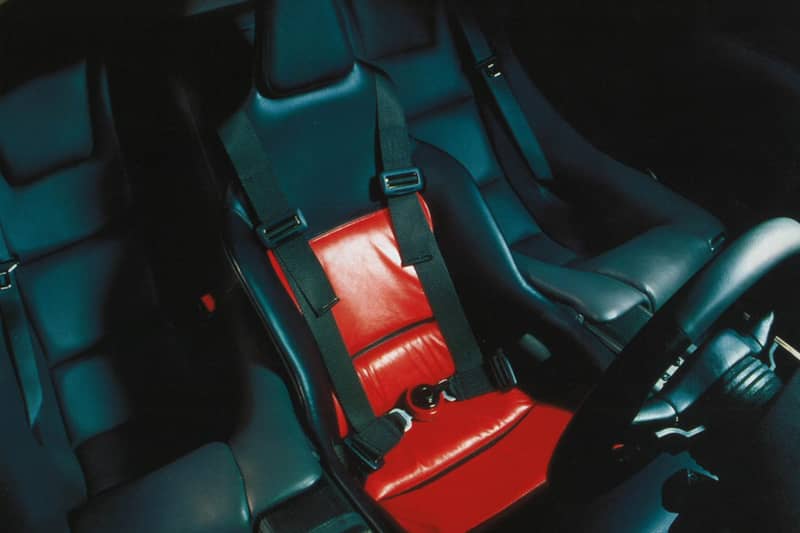 Technical details have yet to be finalized for the BP23, but it will combine hybrid elements with the 720s' generation 2 carbon tub and the 3.8L twin-turbo V8. The car will also have a roof-mounted dihedral door. In terms of performance, expect nothing less than 1,000 hp and a top speed greater than 240 mph.
(Photos courtesy of the manufacturers)
Each of these hypercars are uniquely extreme in their own way. Which one is your favorite? Drop a comment below.