5 Best Affordable Off-Road Vehicles
It might surprise you to find out that you don't need to drop $50k on a new Jeep Wrangler Rubicon to have off-road fun. In fact, it could be argued that the cheaper your trail rig is, the more enjoyment you'll actually be able to get out of it since you won't be obsessing about scrapes, dents or any of the other inevitable damage your ride will suffer in the name of adventure.
The question then becomes which affordable off-roader is your best bet? Ideally, an inexpensive 4x4 combines a reasonable purchase price with maintenance needs that won't bankrupt you down the road—or leave you stranded in the middle of nowhere. We've put together this list of our picks for cheap four-wheel drive fun that should keep the good times rolling without draining your bank account.
1. Ford Ranger
There are two very appealing aspects to choosing the previous-generation (1994-2011) Ford Ranger as an off-road option.
The first is its ubiquity. There were hundreds of thousands of these cheap, rugged compact trucks built in a wide variety of configurations, which means parts, donors and clean examples abound. That alone can go a long way towards making it easy to own a Ranger, especially if you plan on beating on it to the point where breakage is a fact of life.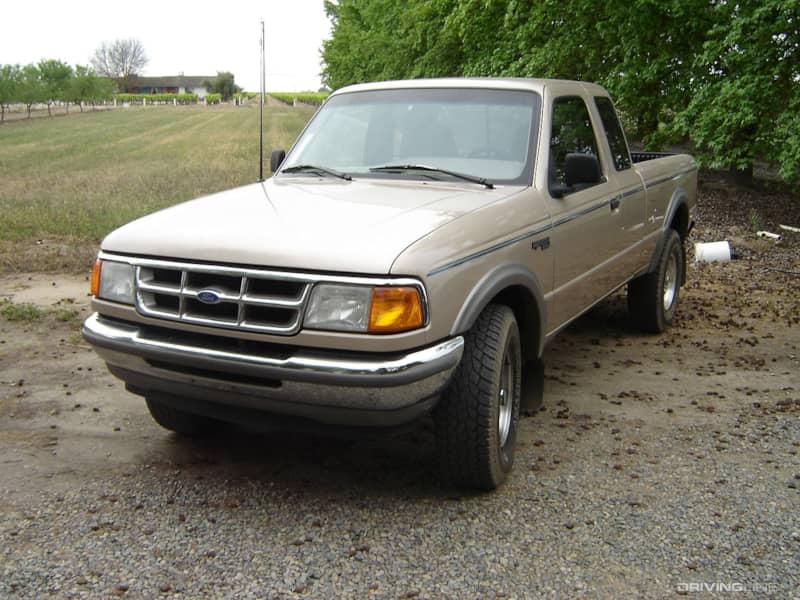 The second best thing about the Ford Ranger is its mechanical simplicity. Despite being relatively recent in its production, the Ranger's basic V6 and four-cylinder engine designs are easy to repair and relatively reliable, and the chassis is likewise a cakewalk when it comes to suspension upgrades and repairs. A short-bed single-cab truck with four-wheel drive and a five-speed can often take you places larger pickups, like a Raptor, simply can't squeeze through.
2. Suzuki Sidekick
Suzuki has a good reputation in the off-road community due in large part to the popularity of the Samurai, a pint-size four-wheel drive SUV whose prices have shot up significantly over the course of the past few years.
If you're still looking for a Suzuki sport-utility but want to save some bucks, then we're happy to direct you to the Sidekick. Somewhat larger than the Samurai, but featuring a body-on-frame design and the availability of either two-door or four-door body styles (with the former delivering soft-top, open-air fun), and low-range four-wheel drive, these trucks are often overlooked.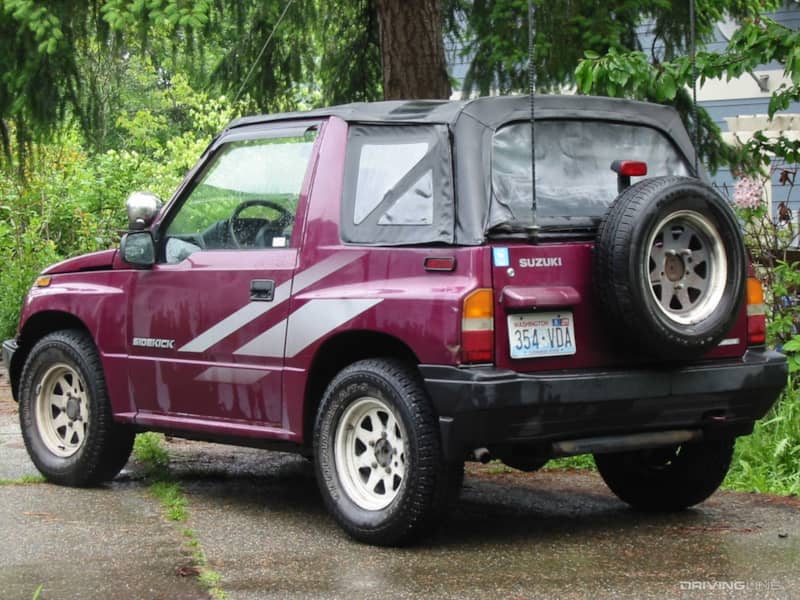 The Sidekick was rebadged as both a Chevy and a Geo under the Tracker name, and was sold from 1989 to 1998. Power comes from a 1.6L engine that produces between 80 and 100hp, depending on which model year you're looking at, and there's a healthy aftermarket supporting modifications to the platform.
3. Jeep Cherokee
The Jeep Cherokee might as well be the mascot of cheap off-road fun. Although rust and abuse are starting to take their toll on the number of used Cherokees still available, the XJ's long production run (1984-2001) means that the odds are still in your favor of finding one of these unibody wonders.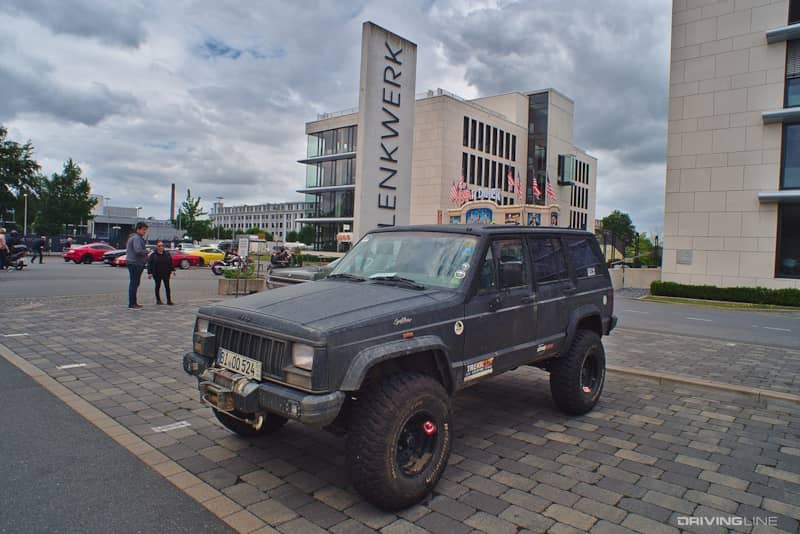 With a short wheelbase, two and four-door designs and in later models a 4.0L straight six that would be revered for being virtually unkillable, the Cherokee is the perfect blank canvas for creating an inexpensive off-roader. The SUV responds well to lifts, can fit serious tires under its wheel wells and offered a number of different four-wheel drive systems. With the support of the Jeep community online, there's really no end to the amount of mixing and matching you can do with parts, transfers cases and engines in the pursuit of 4x4 perfection.
4. Land Rover Discovery II
The Land Rover Discovery II is perhaps the most controversial entry on our list of affordable off-roaders. There's no doubt that this four-wheel drive SUV is cheap. You can score clean trucks for under $5k, and beaters for even less than that, almost anywhere you look in the country.
The thing is, there's a reason why they're so cheap. The Discovery II is notorious for giving its owners trouble, with major problems like head gaskets and driveshaft grenades joining a litany of minor irritants relative to electronics, interior trim and overall build quality.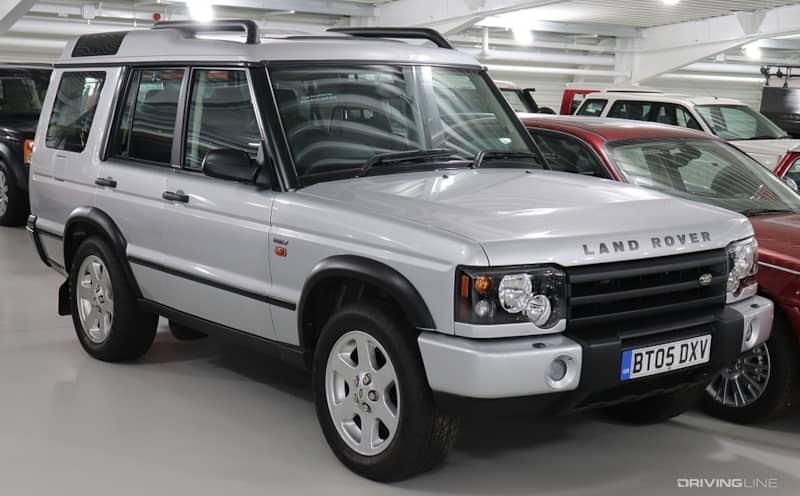 Still, the bones of the Land Rover are excellent. It's an extremely strong off-roader, with a center locking differential and an undercarriage that can take a serious pounding all day long. It also comes with seven passenger seating, which means you can take the entire family off the beaten path if you'd like. Then there's the legions of Discovery II fans out there who can serve as a massive online support group to deal with all of your Land Rover repair woes.
If you're not too bothered by the Discovery II's luxury and convenience features going on the fritz, and you're handy with a wrench, you can probably keep the vehicle on the trail without too much of a hassle. Just remember to bring spare parts with you wherever you go.
5. Mitsubishi Montero
Mitsubishi's global off-road reputation is one draped in glory, having run its Pajero SUV in a number of successful racing campaigns (including the famed Paris to Dakar rally).
In the United States, the Japanese automaker took a more low-key approach to the 4x4 market, renaming the Pajero as the Montero (or the Dodge Raider for a brief few years). You've got a range of choices here, starting with the short-wheelbase '80s models all the way up to the later post-2000 models that, like the Discovery, featured three rows of seating.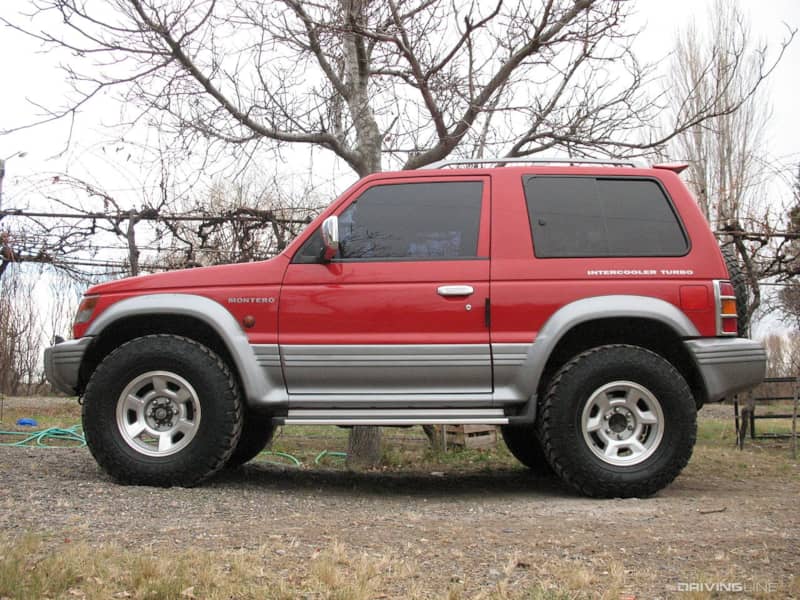 Hardcore trail fiends will want to avoid more recent Monteros, which don't feature the same tough platform as the original trucks. The second-generation (1992-2000) represents the sweet spot between muscle (sold rear axle, full frame) and technology (full-time four-wheel drive with lockable front and rear axles for low-range crawling).
Not many people have jumped on the Montero train, making these Mitsubishis relatively inexpensive compared to Toyotas and Nissans of the same era.