5 Budget Build Off-Road Platforms You Should Seriously Consider
So, you've got $5,000 burning a hole in your pocket, and you want to start a build worthy of hitting a trail or two. Where do you start? Craigslist is the usual choice these days, but with so many options of what platform to start with, how do you really know if you're spending your project money wisely?
While you can probably build a trail-worthy rig out of just about anything on four wheels, starting out with a good foundation can really help get you a head start. We've compiled a list of budget-friendly options to consider while you're scouring the classified pages for your next money pit.
1. The Jeep Cherokee XJ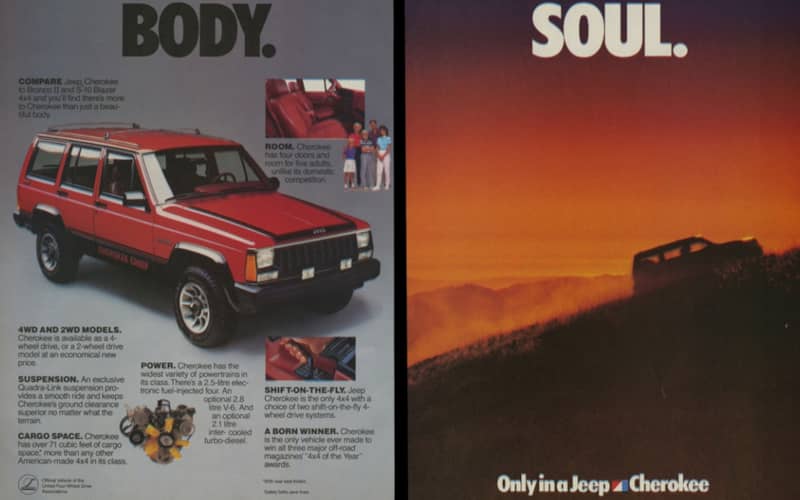 At the top of our list is the Jeep Cherokee, also known as the XJ. This versatile 4x4 comes with plenty of features right out of the gate to accelerate the build. The XJ comes with solid front and rear axles, leaf spring suspension and a proven 4.0 inline-six engine. The XJ has a strong aftermarket following, with plenty of parts widely available from many different manufacturers. This makes it easy to price shop and find exactly what you're after. It also hasn't changed much over the years, so most parts are interchangeable.
The XJ does have its pitfalls, but most can be addressed fairly easily. This Jeep actually doesn't have frame, but rather is a unibody. While this has its advantages, it usually means there's a lot of stress being put on the body itself while off-roading. The good news is that many companies offer frame stiffeners to address this issue. It comes with Dana 30 and 35 axles, so don't expect to bolt on some 40 inch tires and go, but most XJs do very well on the trail even on 33s. You can usually find a wide selection of XJs on the market for under $5,000, but the key is to find one that hasn't been modified yet.
2. The 2WD Ford Ranger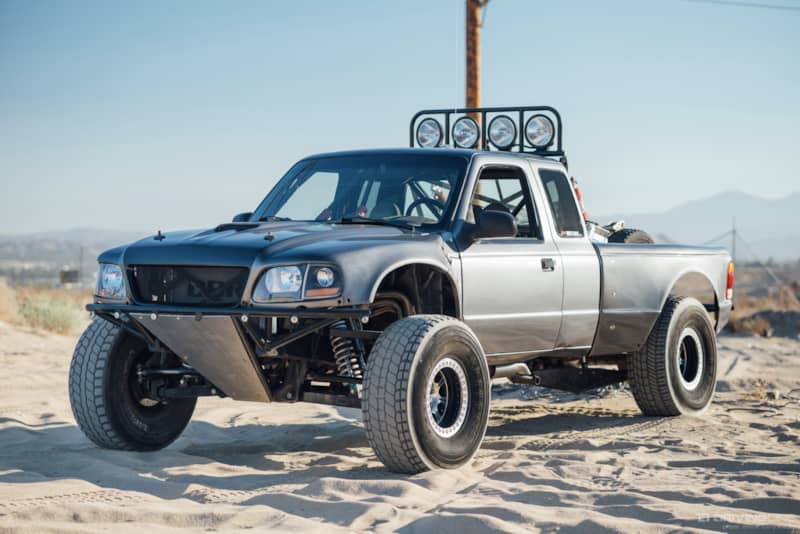 Our next platform is for the desert runners out there. If your passion is going fast down bumpy desert roads, and riding around town in what looks like a mini trophy truck, the 2-wheel-drive Ford Ranger is for you. Much like the XJ, the Ranger hasn't gone through too many changes over the years. The biggest change was in 1998 when Ford changed the I-beam front suspension to independent front suspension.
Shoot for a 4.0L SOHC (single over-head cam) with a manual transmission for the strongest and most problem-free powertrain. With almost infinite discussion online about building Rangers for the desert, you'll never be in the dark. There are plenty of aftermarket parts for them as well, which makes things easier for the bolt-on crowd.
3. The 2nd Gen Toyota 4Runner
The 2nd generation 4Runner (1989-1995) is somewhat of an outcast when it comes to the Toyota truck family. They seem to be less desirable than their 1st gen predecessors, and therefore their resale value is at the bottom of the Toyota totem pole. This platform comes with the 4-cylinder 22RE motor as well as an available 3.0L V6 3VZE.
Take our word for it — if it comes down to which engine to choose, go with the mighty 4 cylinder. The 3VZE powerplant is notorious for being the worst V6 Toyota ever produced, with power in the 4-cylinder range and fuel mileage in V8 territory. Not to mention the horrendous head gasket recall that has plagued so many 3.0 4Runners and Pickup trucks over the years. But don't let all that discourage you...
This truck is a formidable off-road machine. The 22RE engine and standard R150 transmission are as close as it gets to bulletproof, and a fully boxed frame with 8-inch rear axle and independent front suspension makes this rig versatile enough to handle most trails with a set of 35s and lockers. If you're looking to do a motor swap for more power, you can find a 3.0 model with a blown head gasket for less than $1,000, leaving plenty of budget left over.
4. The Ford Bronco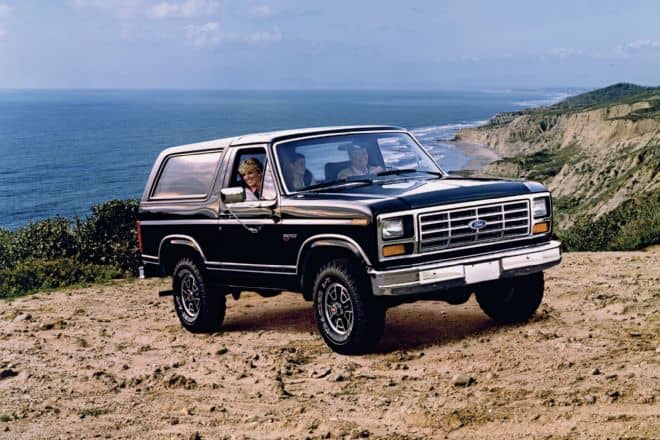 On the surface, some would say the Bronco isn't a budget-friendly platform to start with. But it really comes down to what year Bronco we're talking about. Sure, the "OJ" style 1992-1997 model is in high demand, and prices for even a beat-up example are beyond our budget. But the key is to look back further, into the 1980s models.
Finding a "bull-nose" or "brick-nose" Bronco from the '80s for under $5,000 isn't unheard of. This full size truck boasts the legendary 5.8L 351W engine, a powerplant that hasn't really changed since it was first produced all the way to 1997 when it was discontinued. Parts are readily available at most auto parts stores, and there's plenty of documentation online for repairs and upgrades.
The Bronco comes with the whole package. A stout 4-wheel-drive system, thanks to Ford's revolutionary TTB (twin traction-beam) front suspension, provides plenty of off-road grip while also offering plenty of clearance. There's lots of aftermarket support for full-size broncos, and many parts carry over to the F-series truck platform, so finding junkyard deals is no chore. It comfortably seats five, so you and all your friends can load up the cooler and hit the mountains for a weekend. And did we mention the roof comes off?
5. The VW Baja Bug
Last but certainly not least on our list is the legendary Baja Bug. When it comes to cheap, interchangeable parts and a simple platform with no extra frills, look no further. Most Baja Bugs you see on the road today began life as a humble Volkswagen Beetle, and eventually had the body, suspension, motor and interior modified to be more off-road-friendly.
This rear-engine, air cooled, desert toy has more aftermarket parts available than most trucks and Jeeps — with nearly endless configurations of motors and transmissions, you really can't go wrong. The most basic conversion includes lightweight fiberglass front and rear fenders to allow for clearance of bigger tires, a fully exposed engine bay to keep the engine temperature cool, steel tube bumpers, some body panel trimming for clearance, and a gutted interior. Just add some better shocks, taller tires, your favorite race seats and harnesses, and head for Mexico.
We hope this list gives you some guidance on where to start looking for your next project. Also check out our Craigslist Checklist to know what to look for.