5 Cheap, Under The Radar American Performance Cars: 90s-Era Sleepers, Sedans, and Accessible Speed On A Budget
If you were a kid in the 80s or 90s and were also a fan of Detroit iron, chances are you had a few posters of Mustang GTs, Camaro Z/28s, and Corvettes on your wall (and maybe a Viper too), right alongside your shrine to the muscle car classics that defined American performance.
At the same time, unless you were a trust fund baby or had parents who shared similar automotive passions, it's highly unlikely you had any of the rad era's hottest cars parked in your own driveway. Being a teenage gearhead on a budget often meant having to do an end-run around the mainstream when it came to snagging any kind of thrills behind the wheel.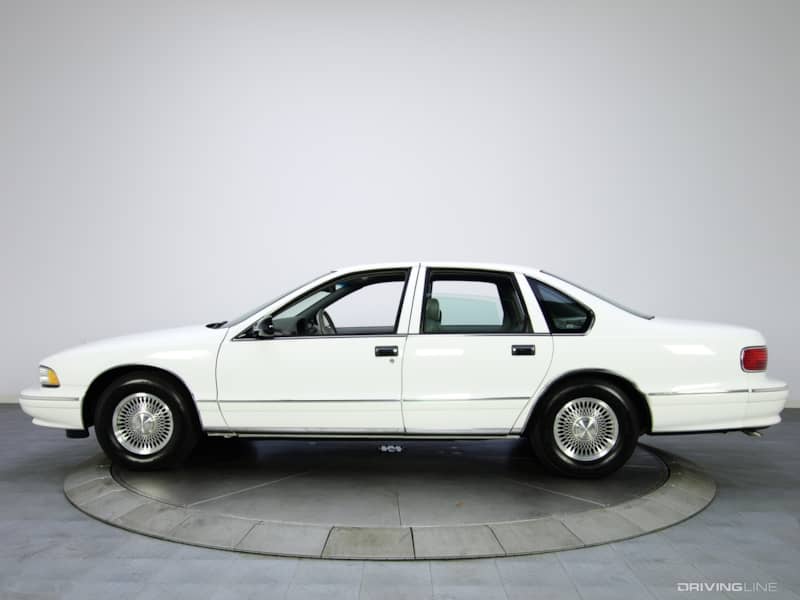 We're talking about the cheap, fun, and still reasonably quick cars that were out there at the time, hidden from the general public by their conservative styling, lack of market success, or general brand apathy. These sleepers were pulled from the ranks of auction block cop cars, econo-boxes trying to rise above their roots, and family rides that concealed a sizable horsepower punch under the hood.
Which under-the-radar domestic performance cars do we look back on with the most fondness? Here are 5 examples of accessible speed on a budget that anyone born after 1980 will remember.
1. 1994-1996 Chevrolet Caprice 9C1
If you were looking for V8 power in a rear-wheel drive package at a bargain basement price towards the end of the 90s, it didn't get much better than the Chevrolet Caprice 9C1 police package. Available from both local police departments looking to upgrade and taxi fleets that couldn't get that lingering smell out of the back seat, these high mileage, bubble-shaped four-door sedans hid a potent secret between their front fenders: the same LT1 V8 engine found in the Chevrolet Camaro and Chevrolet Corvette of the day.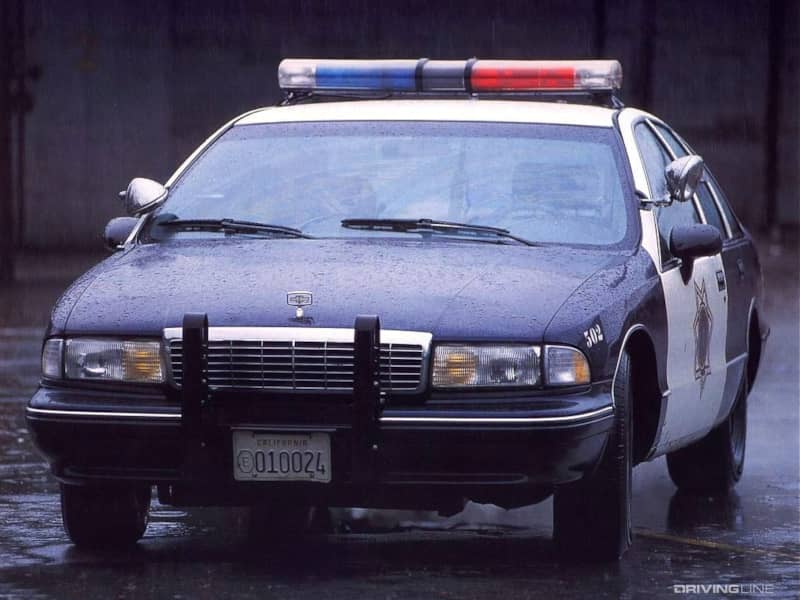 Although the Caprice had long been a law enforcement staple, by 1994 it had graduated to the most potent version of the small block Chevy engine it would ever receive. The 9C1 package not only got you up-rated suspension and cooling in the four-door, but it also introduced a 260 hp, 5.7L LT1 V8 that was good for 300 lb-ft of torque.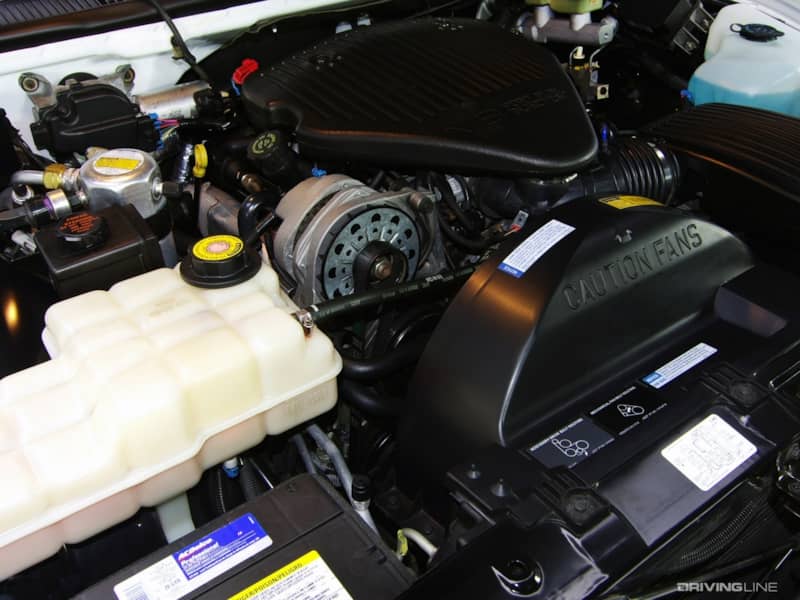 Those numbers might not sound like much today, but in the mid-90s they were better than what you could expect from the mightiest Ford Mustang parked behind your high school, and with an avid aftermarket it was easy to boost output wrenching in your own driveway.
2. 1992-1993 Oldsmobile Achieva SCX
Oldsmobile was wandering the badge engineering wilderness throughout most of the early 90s, and its reputation as the purveyor of plush, boring cars for the AARP set meant almost no one was looking in its direction for a good time. GM's extreme platform sharing philosophy, however, also guaranteed access to its hottest four-cylinder engine of the day, the Quad 4, which Olds would stuff into an unlikely hero: the Achieva SCX.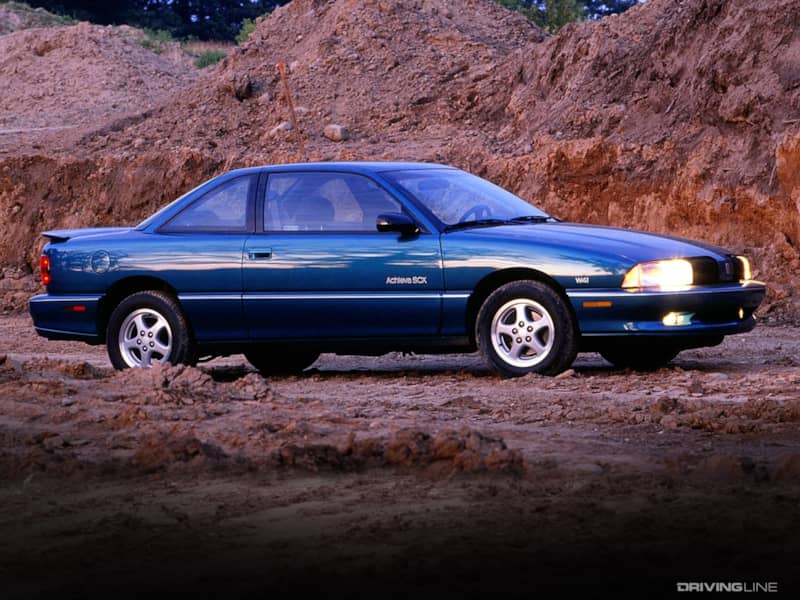 Build from 1992 to 1993, the Oldsmobile Achieva SCX delivered 190hp and 160 lb-ft of torque in a compact package. It buttressed that power with a somewhat sleeker appearance to reflect Oldsmobile's participation in SCCA racing, but the more important bits—sticky tires, big sway bars, stiffer springs with adjustable shocks—meant that the SCX could hang in the corners as well as scoot past a long list of imports in a straight line.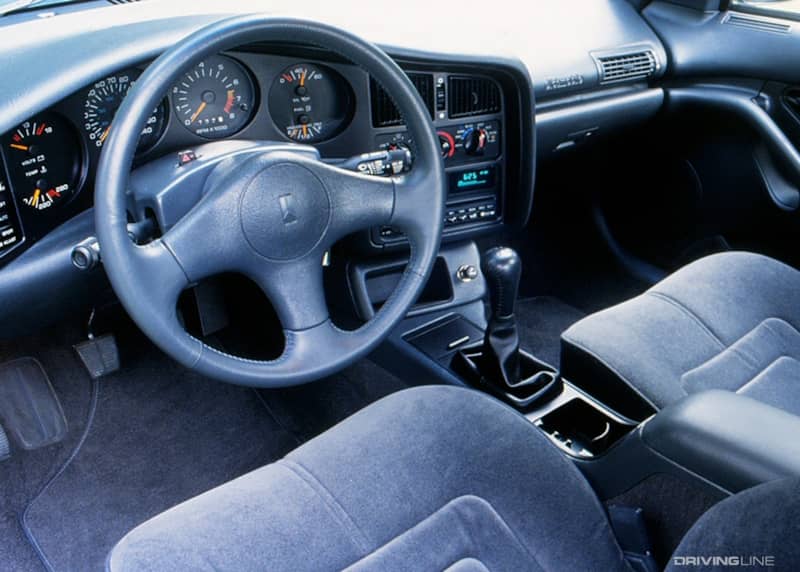 Almost no one ended up buying the car—unsurprising for a 5-speed manual Olds with a 7,200 rpm redline—which meant they could later be had at fire sale prices. While everyone else scoped out Nissans and Hondas, Detroit fanboys were getting a deal on a surprisingly quick, and reasonably reliable commuter.
3. 1991-1992 Dodge Spirit R/T
The Dodge Spirit was decidedly not a cool car. This indifferently assembled, budget-priced daily driver was specifically aimed at those who needed something to drive and didn't care much what it was, as long as it was cheap and somewhat thrifty at the fuel pump.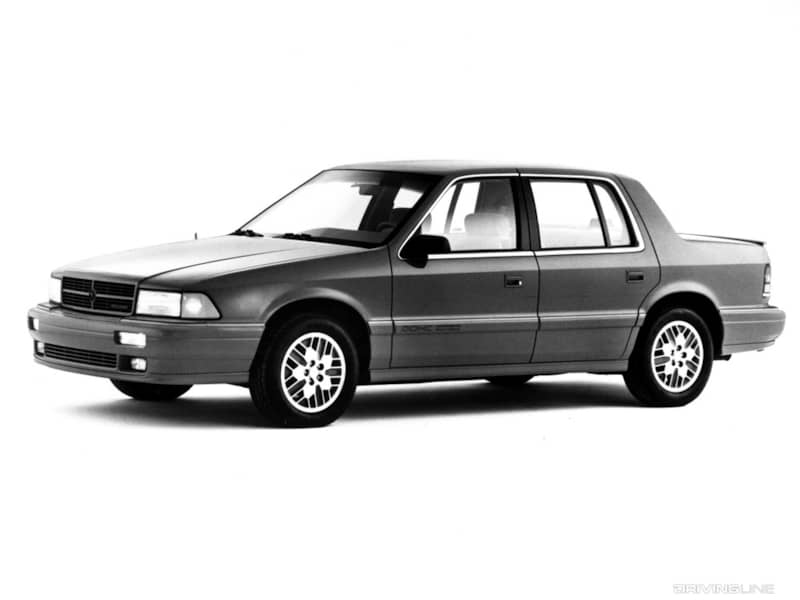 For 1991, however, Dodge elected to completely transform the Spirit's personality by introducing the R/T trim level. It's hard to understand why the Mopar brain trust thought there was a market out there for automotive enthusiasts willing to overlook everything else about the Spirit in order to snag one of the sweetest turbo drivetrains of the time, but for fans of cheap (on the used market) speed, it's a good thing they did.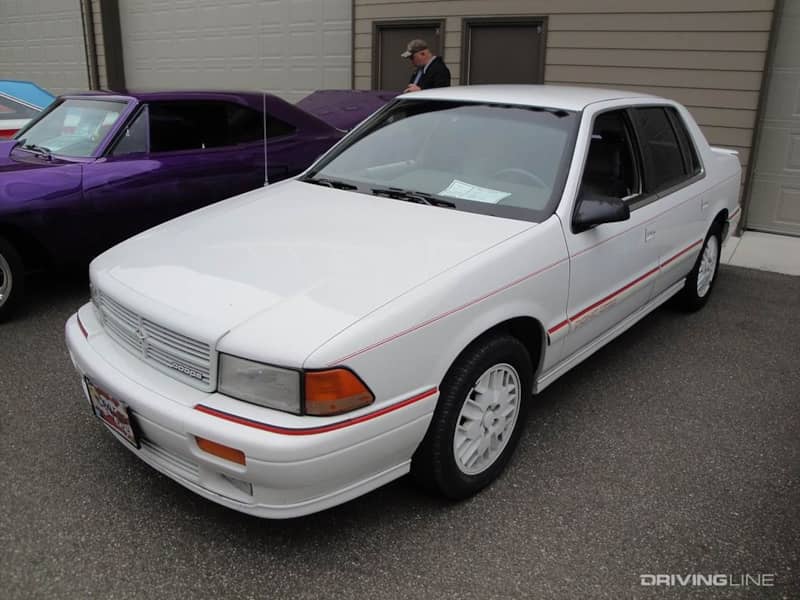 The Dodge Spirit R/T delivered 224hp and 210 lb-ft of torque from an advanced 16-valve turbocharged four-cylinder engine. The Turbo III setup featured engineering input from Lotus, and came with a manual transmission. Turn up the boost, which was easy enough if you were more concerned with acceleration than reliability, and the Spirit R/T was an unlikely street monster that no one saw coming.
4. 1982-1993 Ford Mustang SSP
Wait, a Mustang on a list of under the radar bargain performance cars? Let us explain. While the Mustang GT was the most celebrated configuration of Ford's Fox platform pony throughout the 80s and 90s, there were two other versions of the vehicle that featured the same 5.0L V8 but didn't have quite as high of a profile.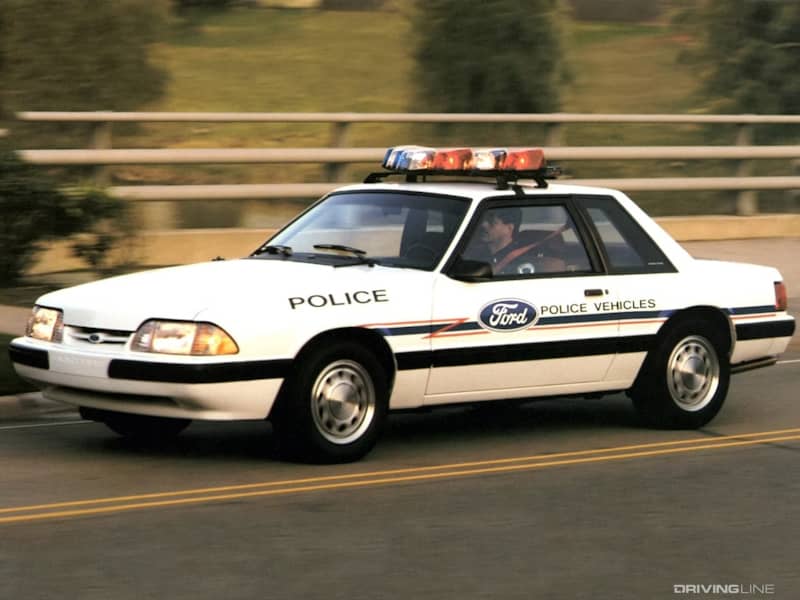 The first is the LX, which is well-known among Mustang fans (if not famous in pop culture). Dig a little deeper and you'll discover the Ford Mustang SSP, which was built specifically for police fleets that needed a highway pursuit vehicle. The Special Service Package installed extra oil and transmission cooling, a stripped down interior, a beefed up electrical system, and of course the punchiest version of the 5.0 available that model year (topping out at 225hp and 300 lb-ft of torque).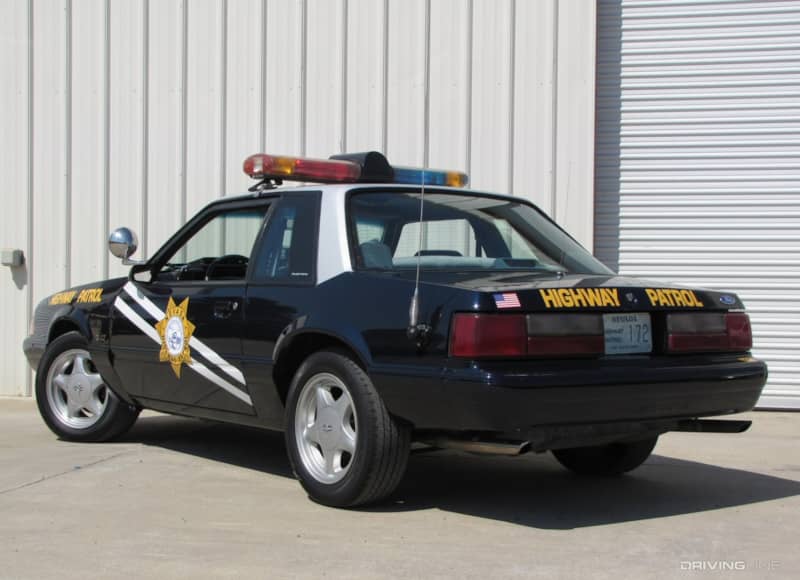 Prized by racers for the lightweight, low-feature notchback coupe body style common to all SSP cars, these Mustangs were offered from 1982 to 1993. Cheap to buy at auction, as long as you didn't mind an automatic transmission, these versions of the V8 Mustang were a sweet spot alternative to any other Fox.
5. 1994-1996 Buick Roadmaster Wagon
Looking for LT1 power in a GM B-body without the cop looks (or ultra-high mileage)? Seeking the sleeper effect of wood grain paneling down the sides and an extended roofline? The Buick Roadmaster wagon was the perfect choice for anyone who wanted a raucous V8 without attracting any attention from, well, anyone.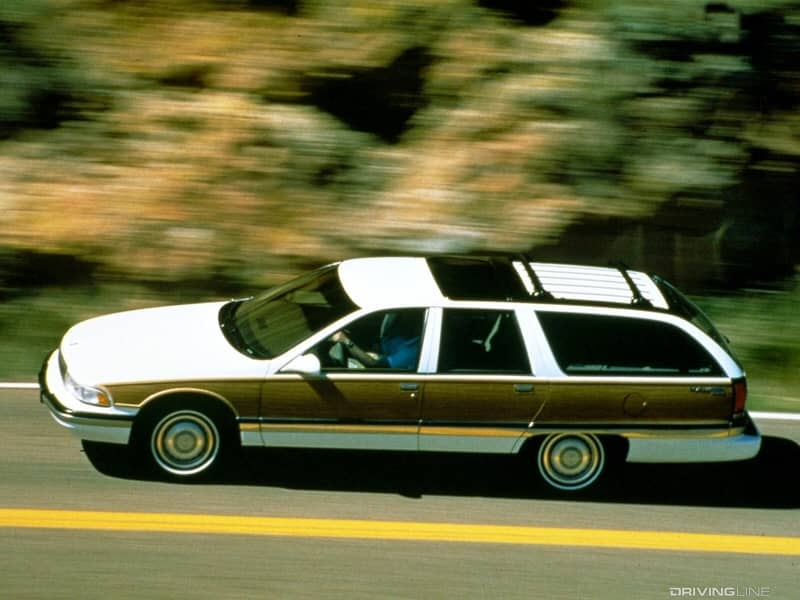 Built on the same frame as the Caprice, all Roadmaster wagons graduated to the LT1 engine in 1994 and kept it until the vehicle left production in 1996. With the same 260hp and 300 lb-ft of torque on tap as in the police pack, if you also snagged a car with the optional towing package you got a limited-slip differential out back, too, along with cooling upgrades similar to what the 9C1 had to offer.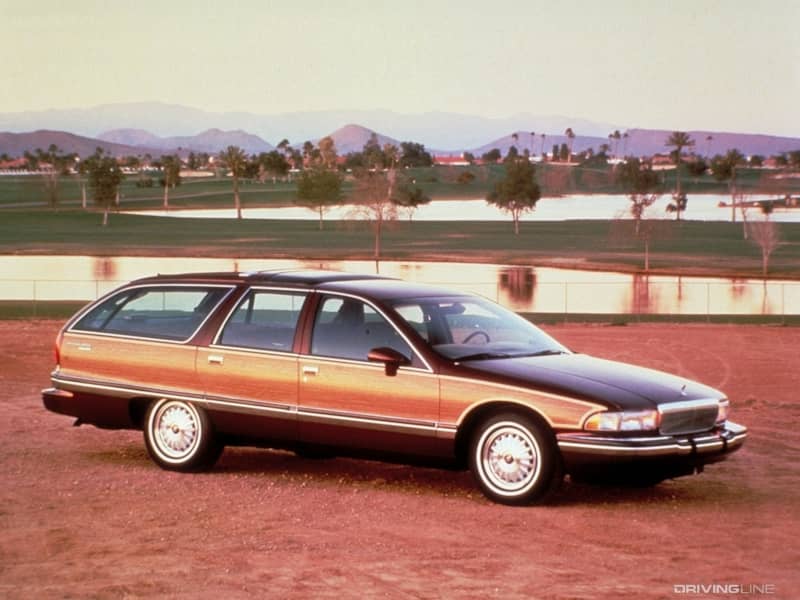 It was a grandpa car worth cruising the local car classified ads for. Remember those?