Off-Road Basics: A Beginner's Guide
I often get calls from friends who have just purchased their first off-road vehicle and are eager to start exploring trails, but have no idea where to even start. It can seem like there's a lot to learn when you're first starting out in off-roading, but you're lucky it's a hobby that includes a helpful community that will provide you with plenty of suggestions along the way. Here are answers to some of the most common questions beginning off-roaders have...
GETTING STARTED
How can I learn off-roading skills and find people to go with?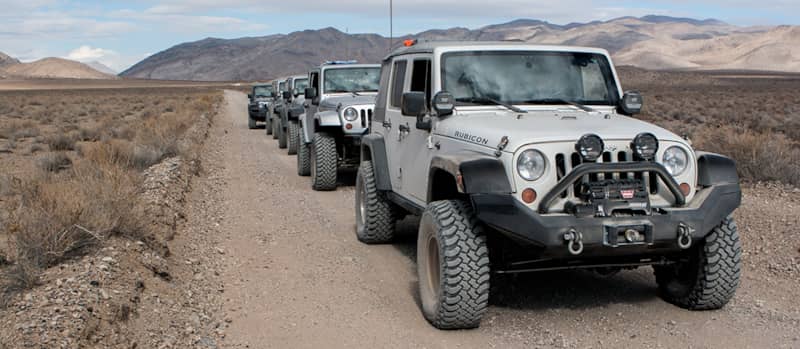 Forums
There are many vehicle-specific forums for the most popular off-road vehicles. These are an important source of information, especially when it comes to vehicle modifications. Most forums also have sections dedicated to geographic areas where people post information about local trail runs. They may also host local Meet and Greets where you can meet other off-roaders over a burger and a beer, check out everyone's rigs, talk shop and make some friends.
Local Clubs
Many local off-road clubs host training runs for beginners. These runs are specifically to help teach beginners off-road skills under the guidance of experienced off-roaders. Search around to find a group that you will feel comfortable with; some offer a family-friendly environment, while others are more hardcore.
Vehicle Manufacturers
Jeep Jamborees are held at locations across the country throughout the year. The Jamborees are family-friendly weekends offering trails to suit all skill levels.  Land Rover Experiences offers everything from one-hour private driving lessons, full-day driving school with scenic drives, and multi-day Adventures on beautiful and challenging trails accompanied by driving instructors. While not sponsored by the manufacturer, Toyota Land Cruiser Association offers trail runs and Jamborees across the country for Land Cruisers, FJ Cruisers, 4Runners and 4WD Trucks.
Local Off-Road Shops
Many off-road shops host customer appreciation trail events.
BEGINNERS' OFF-ROAD MODS
What modifications should I make first to my vehicle? I want big tires.
I always encourage people to take their stock vehicle out a few times to understand what it can and can't do and why they might want to consider modifications like bigger tires and a lift. Most often people are very surprised by the capabilities of their stock Jeep, and most people won't ever do any trails that require more than a capable stock vehicle.
The one caveat is tires. If your SUV has standard street tires, you will probably want at least All-Terrain tires like Nitto Terra Grapplers if you plan to occasionally travel on fire road trails, and dedicated off-road tires like Nitto Trail Grapplers if you are going to be on moderate trails.
It's important to realize that making any modification to your vehicle can cause a chain reaction requiring additional modifications. Make sure you understand how the change will affect other components and carefully plan out your build, either using a shop that has experience with your specific vehicle model or by researching expert sources. This is where vehicle-specific forums are priceless; many forum members are experienced mechanics with years of hands-on trail testing who volunteer to answer questions and provide advice.
There are too many technical aspects to go into here, but adding bigger tires frequently means needing to lift the vehicle in order to fit the tires. Lifting the vehicle changes the geometry of the suspension components; this can put too much stress on other components, causing weak points to break. Of course, failures usually happen when you are out on the trail far from home and out of cell phone range, so choosing modifications carefully is all the more important.
Lifting the vehicle past a certain point may require replacing one or both driveshafts. Larger tires may mean that you'll need to install gears with a shorter ratio. Larger, heavier tires may also mean needing to upgrade your axle, especially if you like to play on the rocks. You may also need longer shocks and extended brake lines. You will need to recalibrate your speedometer and adjust your headlights. So depending upon how much you're looking to upsize, you can see that it's not always quite as simple as just adding bigger tires.
(Learn how to properly calibrate your JK for taller tires.)
FINDING OFF-ROAD TRAILS
Where can I go off-roading?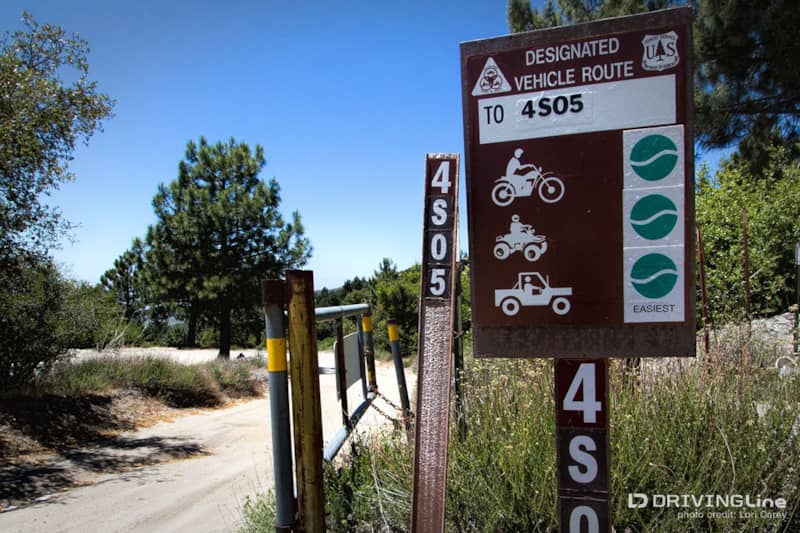 Off-Road Parks
Off-road recreational parks typically have both legal trails and "play" areas for you to practice your skills. Some may also offer "Off-Road 101" courses, such as Rausch Creek in Pennsylvania. Also look for OHV (Off Highway Vehicle) Recreation Areas managed by state park systems and the BLM.
National Forests and Parks
The U.S. Forest Services maintains many legal off-road trails throughout the country. You can find information on their website or by visiting your local Ranger Station.
BLM Property
The BLM (Bureau of Land Management) maintains a wealth of Off Highway Vehicle trails. You can learn more by visiting the website for your local BLM Office.
Trail Guides
There are many region-specific guide books on the market that not only provide trail maps and coordinates but also interesting background information about local trails. If you live in the western U.S., my favorite series is "Backcountry Adventures" by Peter Massey and Jeanne Wilson. I keep the Southern California edition in my Jeep at all times because it provides so much useful information.
WHAT TO PACK
What gear do I need?
At a minimum, most organized trail runs will require you to have the following equipment:
Front and rear recovery points, either tow hooks or D-ring shackles
Tow strap
Roll bar/cage
Jack and basic tool set
Fire extinguisher
Communications, typically a CB although a hand held FRS/GMRS radio might be okay until you get a CB installed; check with the trail boss
Fullsize spare tire
Organized runs on tougher trails will require additional equipment:
Winch
Lockers
A minimum tire size may be specified
Hi-lift jack
Something to use as a base for the hi-lift jack
Additional highly recommended gear:
Heavy work gloves
Jumper cables
Flashlight
Shovel
GPS and maps
First aid kit
Shovel
Snatch block
Fluids for vehicle
Tire pressure gauge
Air compressor
Additional clothing
Food and plenty of water
Don't ever wheel alone; there are too many things that could go wrong. And please remember to enjoy the outdoors responsibly: Tread Lightly and Leave No Trace.
Read up on 10 more helpful off-roading tips for beginners.