5 Small Cars for Tall People
Every tall person has horror stories about trying to cram into small cars. For many, the idea of having a fun, fuel efficient car is pipe dream, and he or she just settles on a full-size pickup or crossover. Luckily, some manufacturers have engineered their compact cars to be size-friendly to taller-than-average enthusiasts. If you're a six-foot-plus person, give these cars a test drive and leave the gas-guzzler at home. 
To ensure authenticity, I've only selected cars that I've driven for a substantial amount of time. No get-in, get-outs here. For reference, I'm 6'5", 220lbs, with a size 13 shoe, so I know a little about the subject. 
1. Volkswagen Jetta
In talking with other tall car owners, the Volkswagen Jetta came up over and over as a roomy option.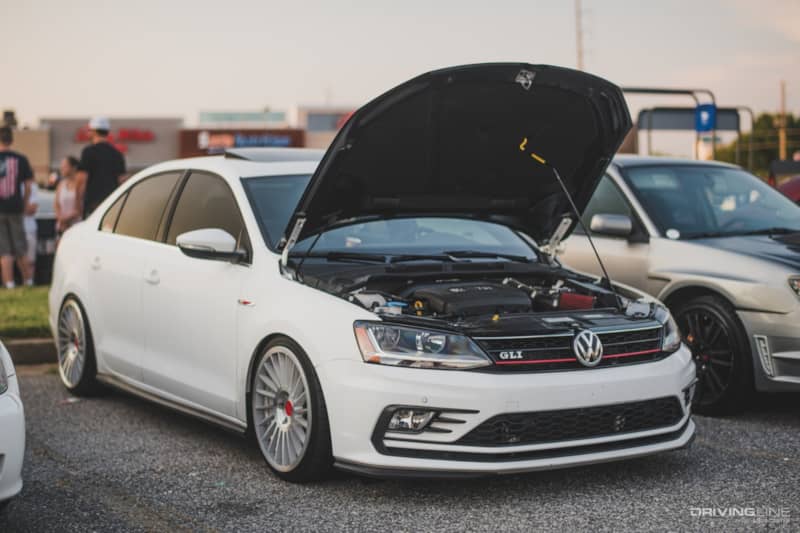 With a seat that goes farther back then most other compacts, the Jetta offers a full 41-inches of driver leg room. Offered in various levels from basic to the sporty GLI, there's something for everyone. 
2. Subaru Crosstrek
Want to get in on the overland scene, but also need something that'll sip fuel?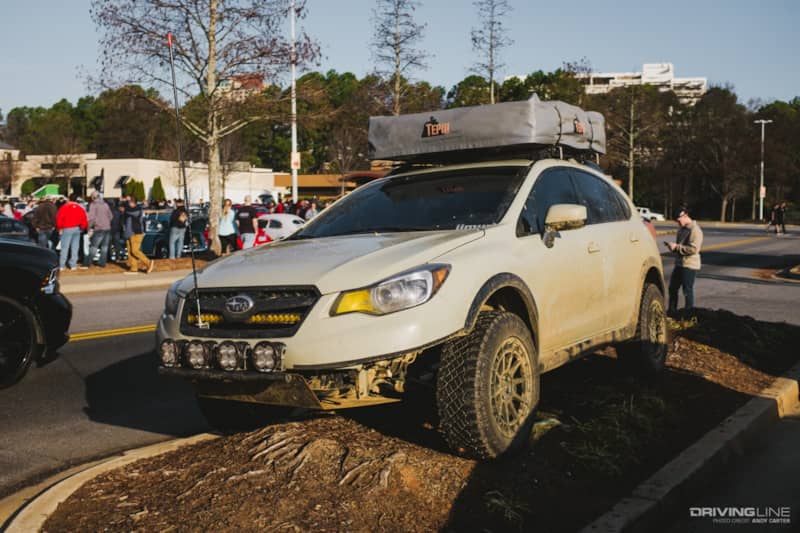 The Subaru Crosstrek provides an elevated ride height, 43-inches of leg room, and an option 6-speed manual transmission. What's not to love? 
3. Scion xB
Consider yourself a JDM nerd? Scion's xB was a captive import of the Toyota bB, a goofy Japan-spec box that has nearly endless options for creative customization.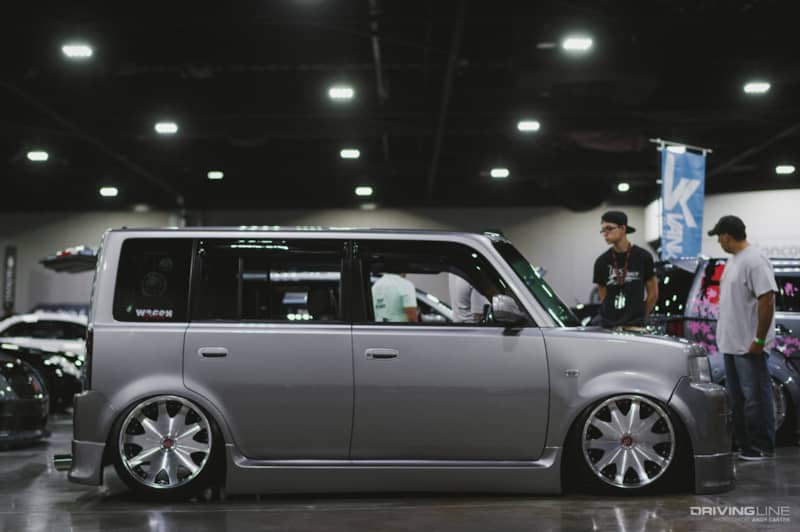 With its squared-up shape, the xB offers a cavernous interior with 44-inches of legroom and 46-inches of glorious headroom. 
4. OG Mini Cooper
This has to be a joke right? Believe it or not, Mini's use of the transverse engine layout and front-wheel-drive revolutionized space efficiency in small cars.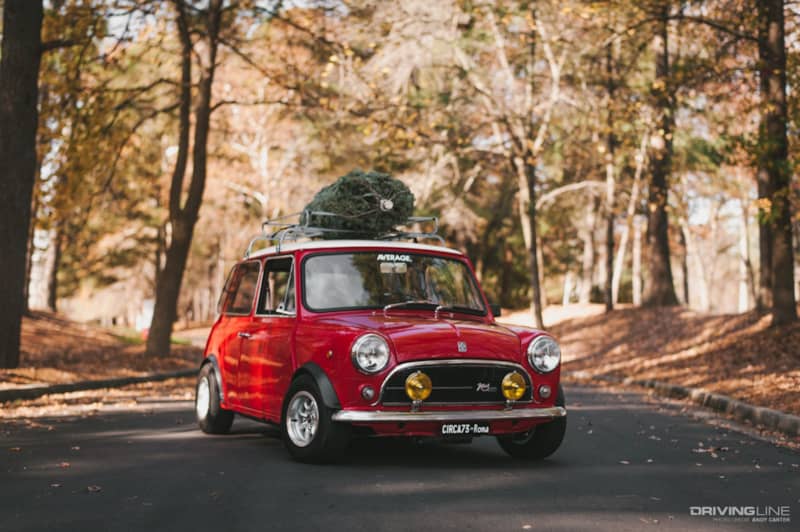 For an enthusiast wanting a classic car that will turn heads but also not be too much of a burden on the wallet, the OG Mini should be on the list.
5. Honda Fit
For a tall person wanting a daily that's both fun to drive and roomy inside, look no further than the Honda Fit.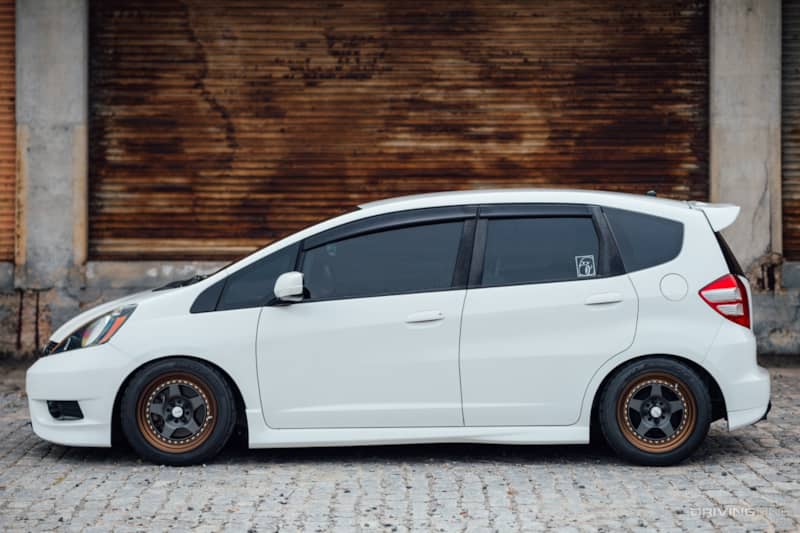 With 41 inches of front leg room, there's plenty of space for ripping through gears on Honda's excellent five-speed transmission. Paired with a lower, stiffer suspension and an aggressive summer tire, such as the Nitto NT05, the Fit offers all the fun of the golden age of Honda with modern reliability.