Bigger, Badder, Faster & Wilder: The 400+ Horsepower 2022 Bronco Raptor is Here
When it comes to iconic Ford brand names and well-respected names among the off-road community in general, it doesn't get much better than "Bronco" and "Raptor."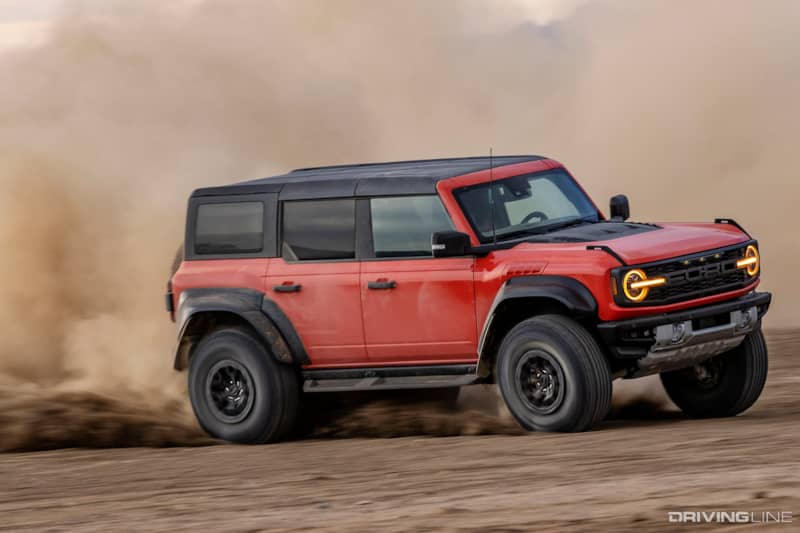 Two Famous Names, One Radical Rig
And ever since Ford officially announced it was bringing back the Bronco as a retro-inspired off-roader, it's always just seemed like a matter of time until the Bronco and Raptor names were combined for a hard-core enthusiast model, and now that time has come.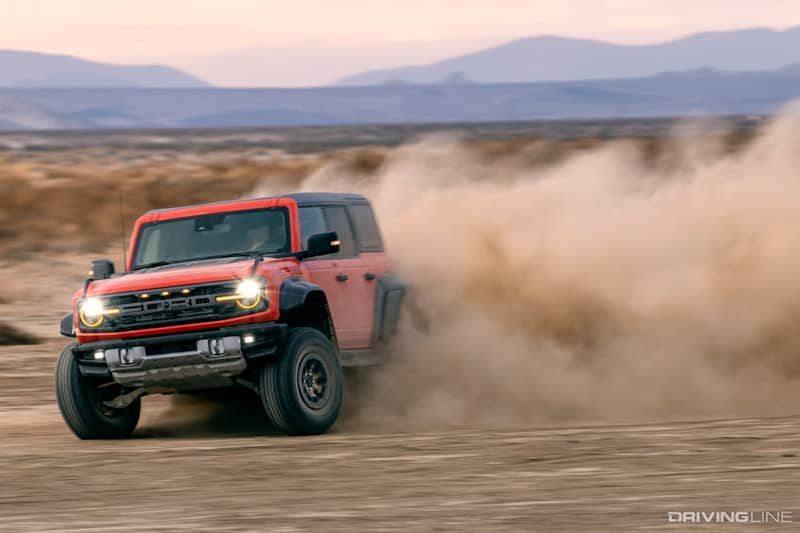 After months of rumors and spied prototypes, Ford finally officially debuted the 2022 Bronco Raptor and it's shaping to be one of the most impressive off-road machines ever to roll off a showroom floor.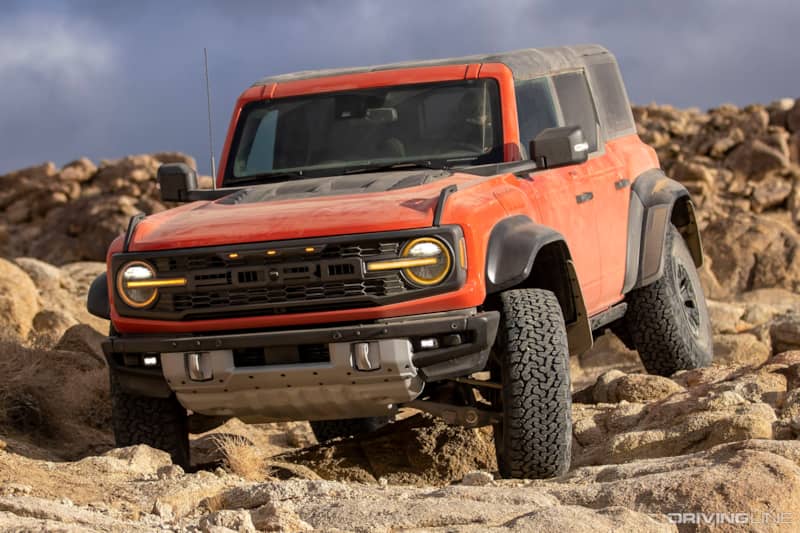 Ford specifically calls out the Ultra4 Racing series as the primary inspiration for the Bronco Raptor, which like an Ultra4 race, the machine is built to be equally capable of high-speed desert running and with technical, slow-speed rock-crawling.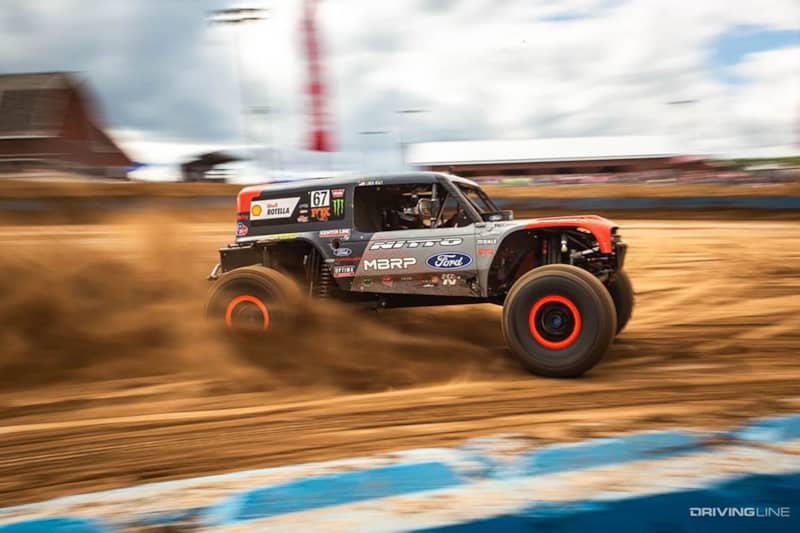 Reworked from Top to Bottom
Far more than just an existing Bronco with some simple upgrades, the Raptor version represents a thorough reworking of the already-capable Bronco platform, starting with the frame itself, which has been fortified with higher strength materials, new shock towers, additional protection and a 50% increase in torsional rigidity over the standard Bronco.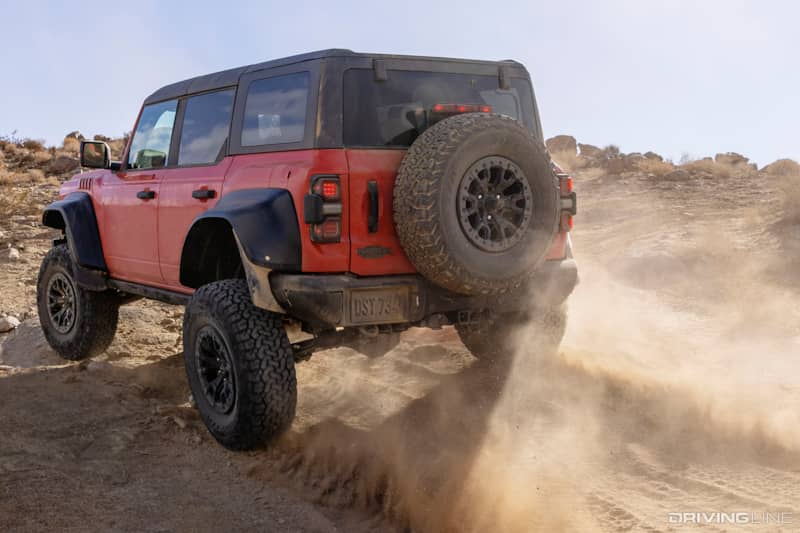 The driveline also receives some serious upgrades, with a semi-float Dana 50 rear differential in the rear and a Dana 44 in the front upgraded with half-shafts, and competition-grade axles. And the re-worked diffs also increase the Bronco Raptor's track-width by 8.6 inches. A new transfer case also allows for a 67.7:1 crawl ratio.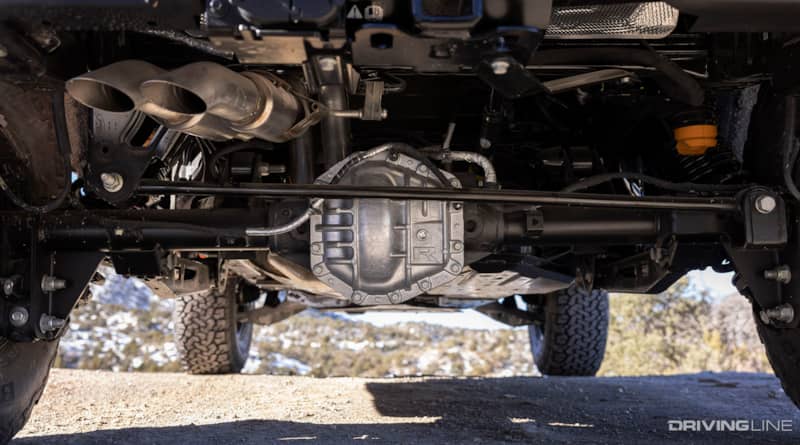 As you'd expect, the suspension has also been totally revamped. New FOX dampers with Live Valve tech monitor terrain conditions with sensors providing hundreds of readings a second. Combined with newly designed control arms, the Bronco Raptor's suspension delivers 13 inches of travel in the front and 14 inches in the rear.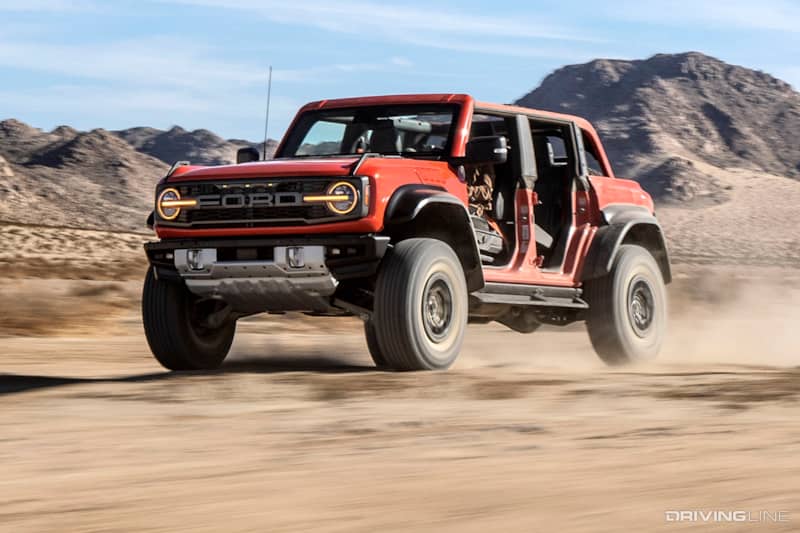 More Displacement, More Power
All of these upgrades wouldn't be as useful if there wasn't more power to get the Bronco Raptor across the terrain, and under the hood you'll find the larger, 3.0L EcoBoost V6 with some Ford Performance tweaks. Official output hasn't been confirmed but Ford says horsepower will be over 400.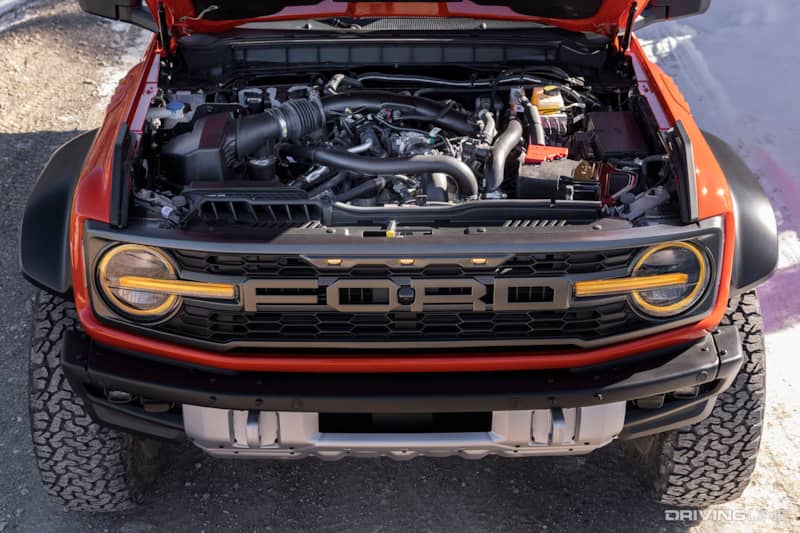 The larger engine will also breathe through a new active exhaust system, and the ten-speed automatic transmission has also received from upgrading from Ford Performance. G.O.A.T. terrain modes have also been expanded to include a Baja setting for high-speed desert driving.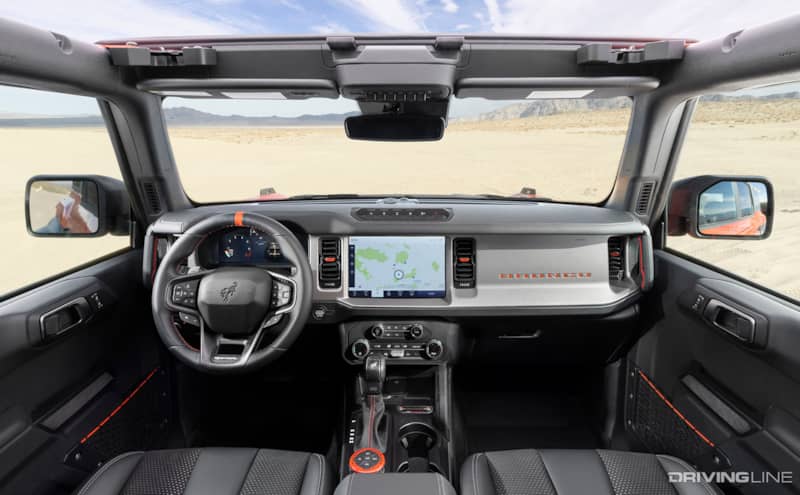 When it comes to the exterior, the familiar Bronco shape remains underneath, but the Raptor version is a much more aggressive version of it. The wider quarter-panels are unique to the Raptor, as is the hood. It also gets a unique grille, steel bumpers and new vents for heat extraction.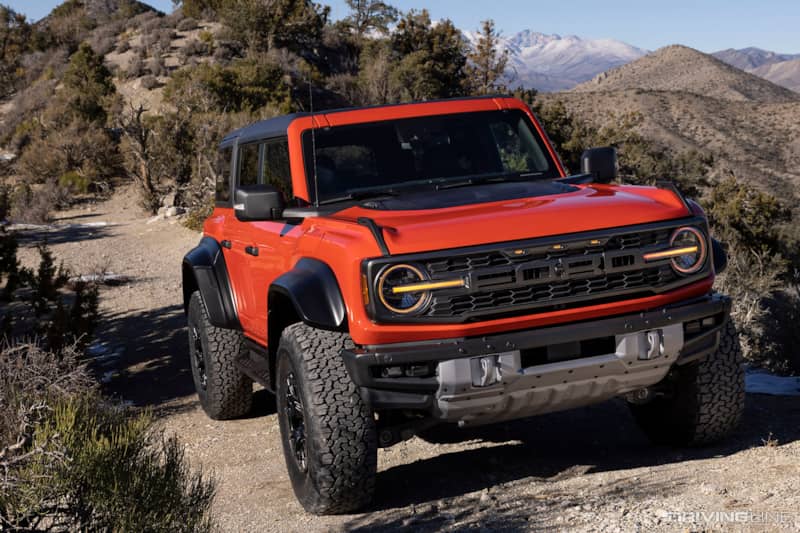 Aggressive, super-wide new fender flares go over the factory-equipped 37" all-terrain tires with Beadlock wheels, and when compared to the normal Bronco, the Bronco Raptor is 9.8-inches wider.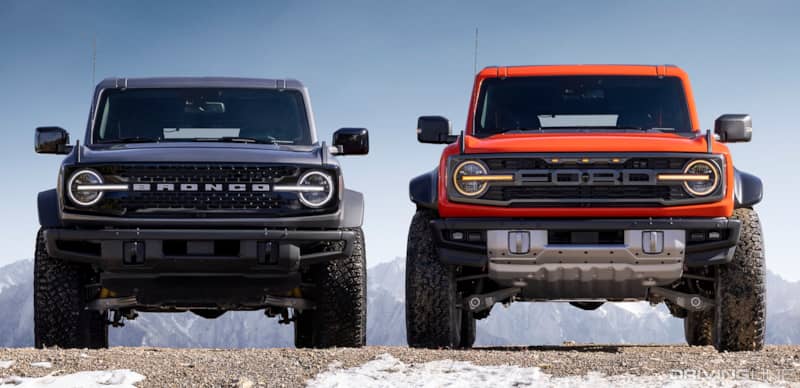 Get One if You Can
Given the thorough upgrades compared even to the most off-road-ready models of the standard Bronco lineup, it's not surprising that the Bronco Raptor would come at a sizable price increase. However, with an MSRP just under $70,000 we expect Ford will have no trouble finding takers for this ultimate Bronco.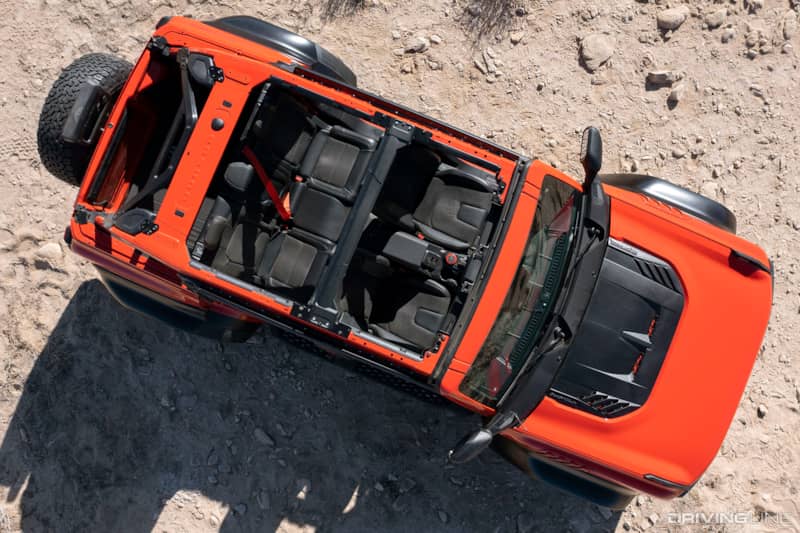 In fact, as we've seen with other popular Fords including the regular Bronco, the toughest challenge might be actually finding a Ford dealer willing to sell you a Bronco Raptor without an extensive markup.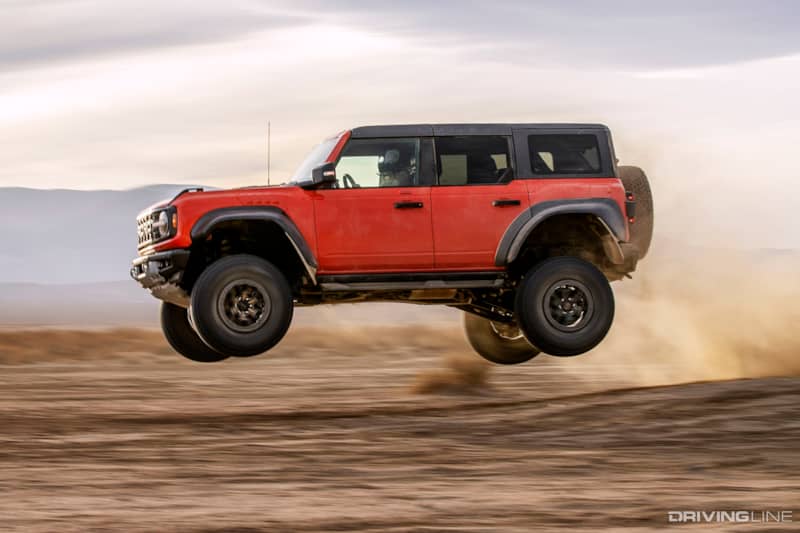 Either way, Bronco Raptor orders will open in March, with the first deliveries scheduled for this summer. Those who are able to get one can be confident they've bought one of the most capable street-legal off-road vehicles ever offered by an American auto manufacturer.  
More From

Driving Line
If you'd prefer the capability of the Bronco Raptor in a midsize pickup truck package, Ford might be cooking up something just for you with the recently-spied Ranger Raptor.