Cars From the Vault: 1953 Muntz Jet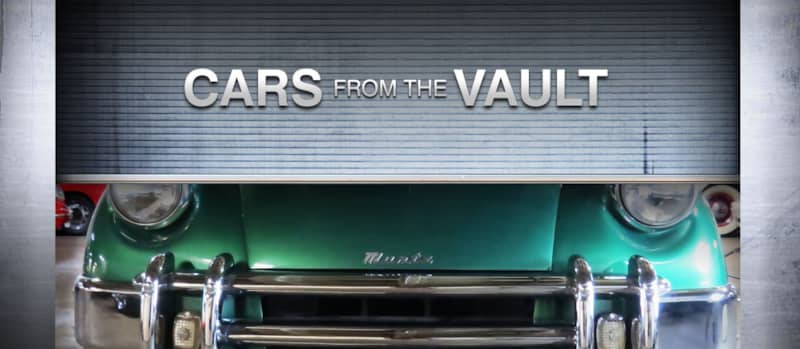 The Petersen Automotive Museum houses one of the most diverse and wonderful collections of cars in the world. Ever since moving to Los Angeles and visiting the museum for my first time, I've been hearing about "The Vault". Home to the many cars in the museum's ownership not currently on display, The Vault seemed to be something of dreams– available to museum personnel and VIPs only.

Lucky for us, the Petersen has decided to open the doors of the Vault! In specially-guided tours, visitors can now get up close and personal with amazing cars such as the Popemobile, Steve McQueen's Hudson, and the "Round Door" Rolls Royce – the only hitch…no pictures. For those of you who find yourself too far from Los Angeles for a visit – the Petersen has kindly invited Driving Line to photograph and feature one car a month from its distinguished Vault. We hope you enjoy these special glimpses into their treasure-chest of a garage. Of course, nothing compares to seeing them all with your own eyes – so if you get the opportunity, pay a visit and take a special Vault tour at the Petersen Automotive Museum (details here). For our first feature, we're taking a look at one of the earliest four-seater, luxury compact cars – the Muntz Jet. With a story behind the car as interesting as it is beautiful, the Muntz Jet was produced for only a few years.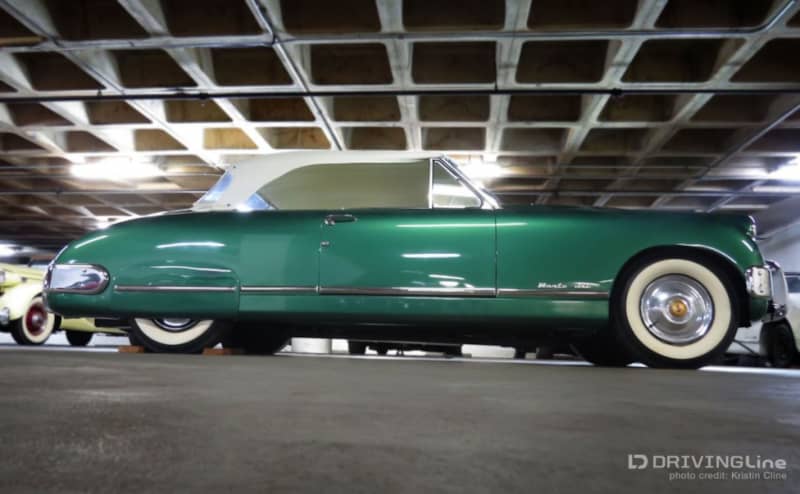 It all started when entrepreneur and car dealer, Earl "Mad Man" Muntz came across a car designed and built by Frank Kurtis, a man who'd built a number of successful racecars. Twenty-four of Kurtis' two-seat sports cars had already been made, but without the funds to continue, production was bound to cease.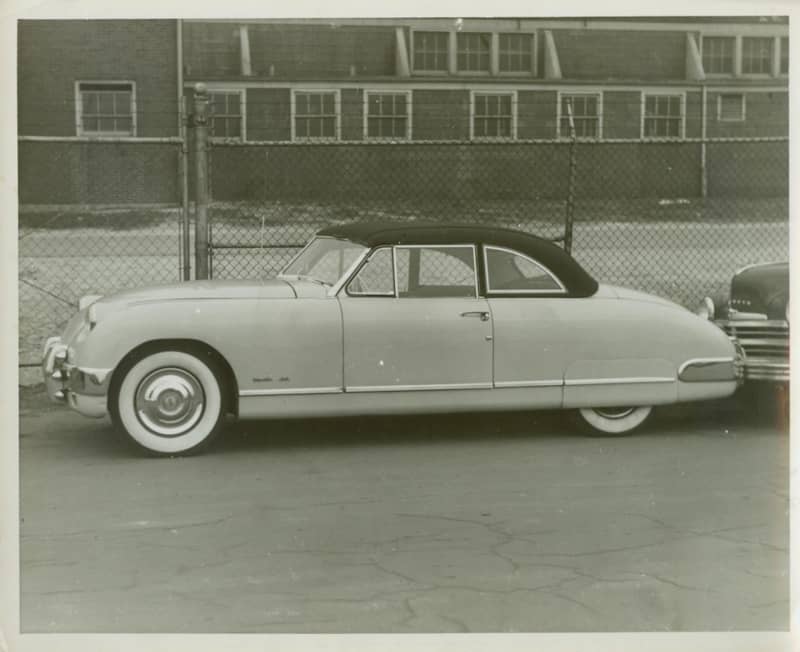 Photo courtesy of Petersen Automotive Museum. Muntz was just "mad" enough to imagine his outlandish sales antics could move enough cars to face off against the major automobile manufacturers of the day, and purchased the company from Kurtis. Muntz then extended the wheelbase to accommodate a back seat, added a Cadillac V-8 to power it, and began production in a Glendale, California facility.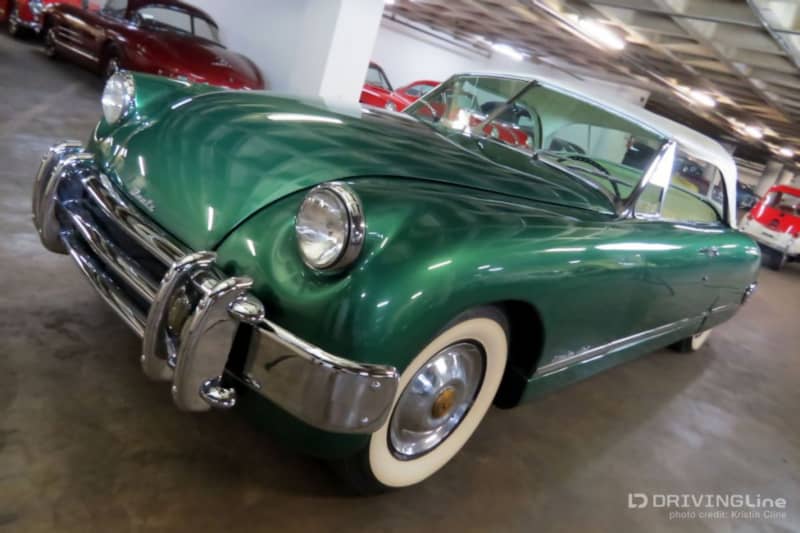 Just twenty-eight vehicles were produced in California before Muntz moved the factory to Illinois. Production numbers have been contested, but many put the Chicago production number at around three hundred. These Chicago-made Muntz cars were outfitted with Lincoln flathead V-8 engines, but two were outfitted with Chrysler Hemis from the factory. This example was the first of those two.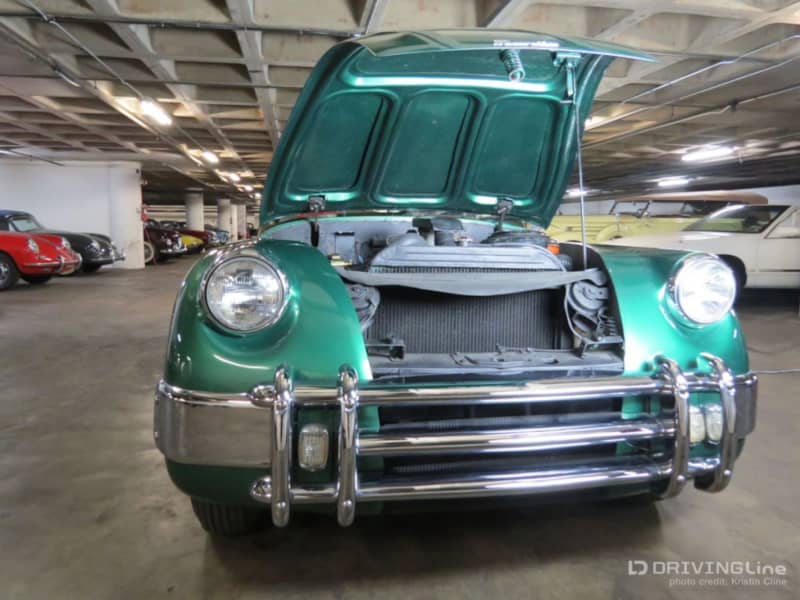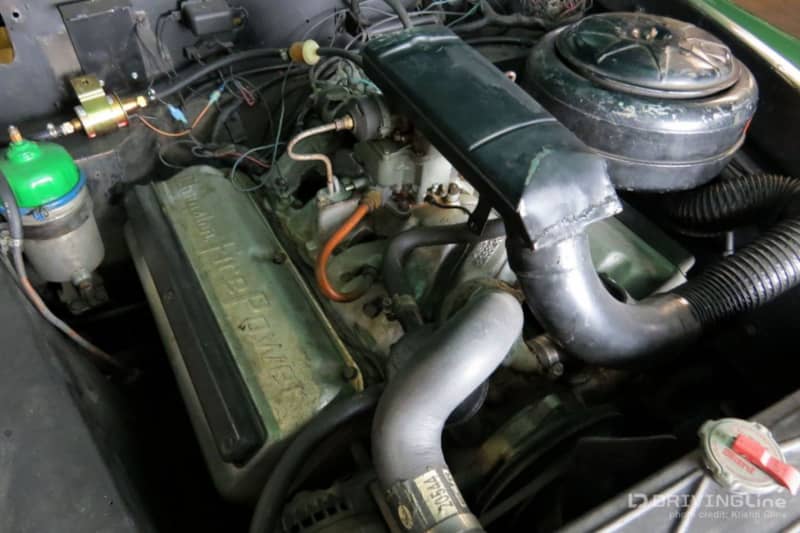 It's said that the cars cost about $6,500 to produce – but in order to sell them, Muntz gave them away for $5,500. Hollywood elite were known to be common clients, often choosing outlandish colors or interior.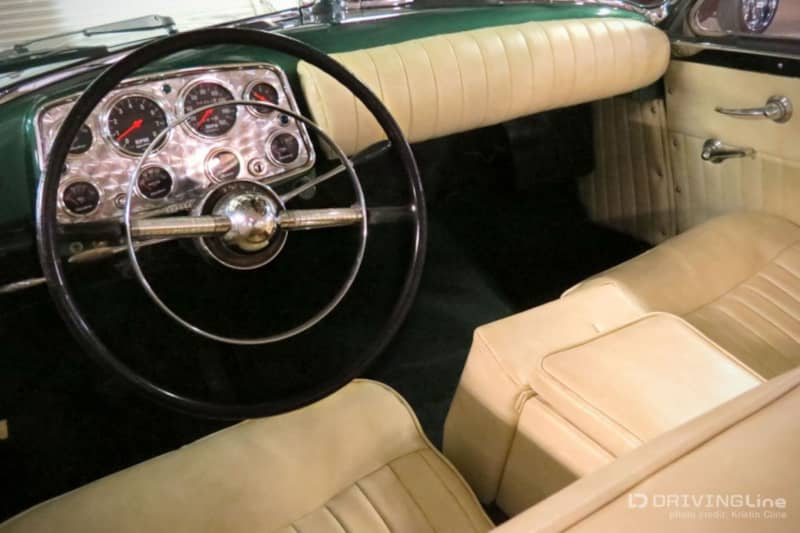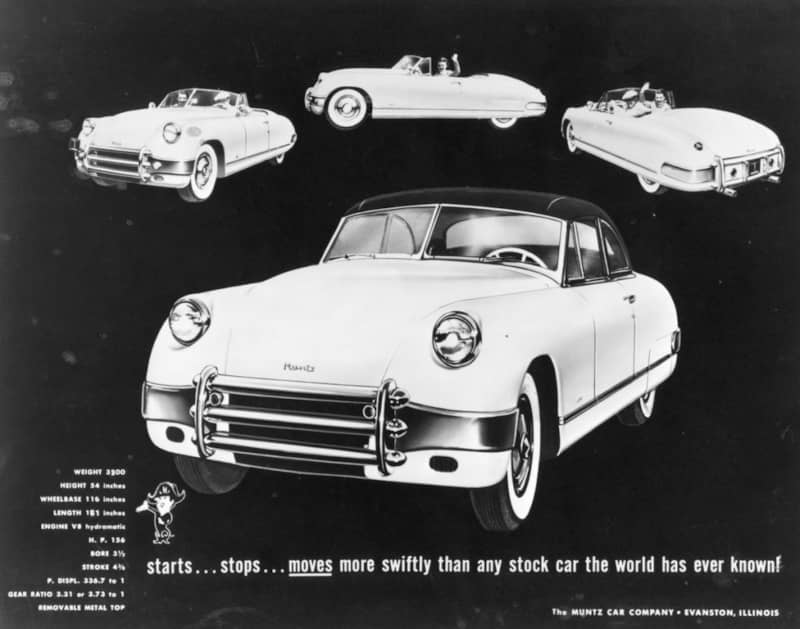 Photo courtesy of Petersen Automotive Museum. Using the logo of Earl "Mad Man" Muntz, a tiny admiral, the car company followed the zany advertising practices of Earl's other businesses. The outlandish, charming, fast-talking, car salesman image of today was born with Mad Man Muntz.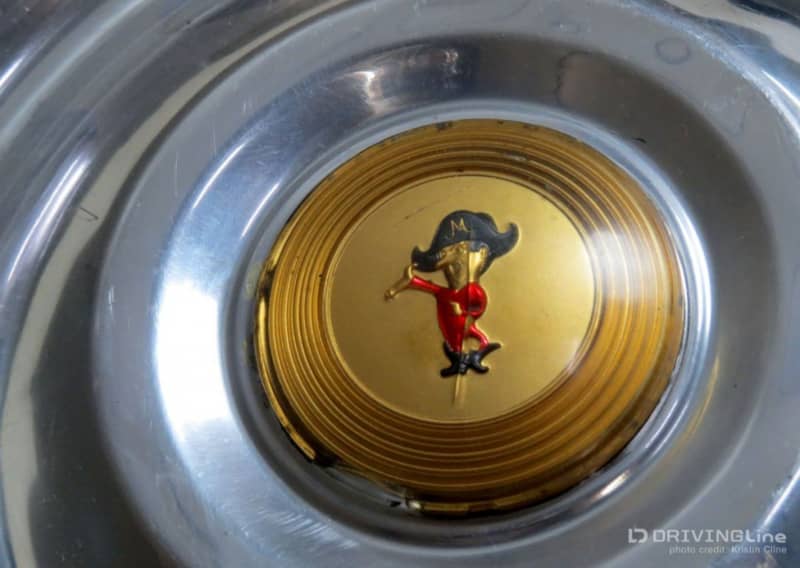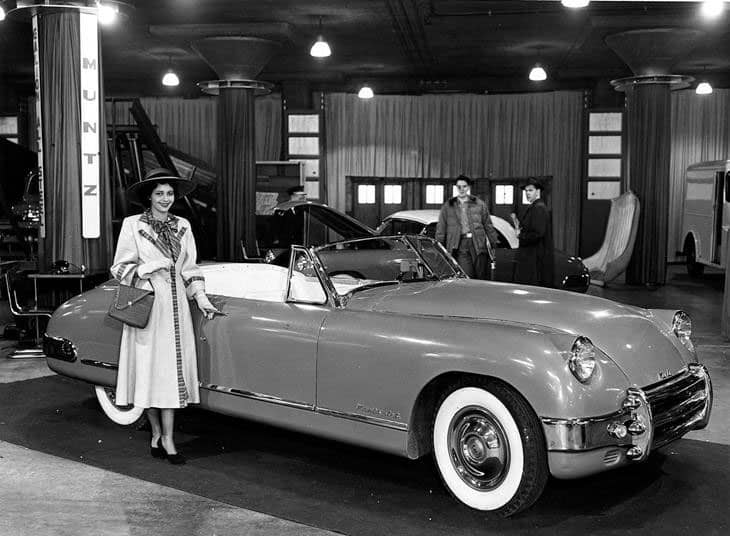 Photo courtesy of Petersen Automotive Museum.  With Earl Muntz' television business going bust, he could no longer continue covering the losses of the Muntz Car Company and stopped production in 1954. Although the company didn't succeed, enthusiasts of today continue to appreciate the clean lines and design of the Muntz Jet.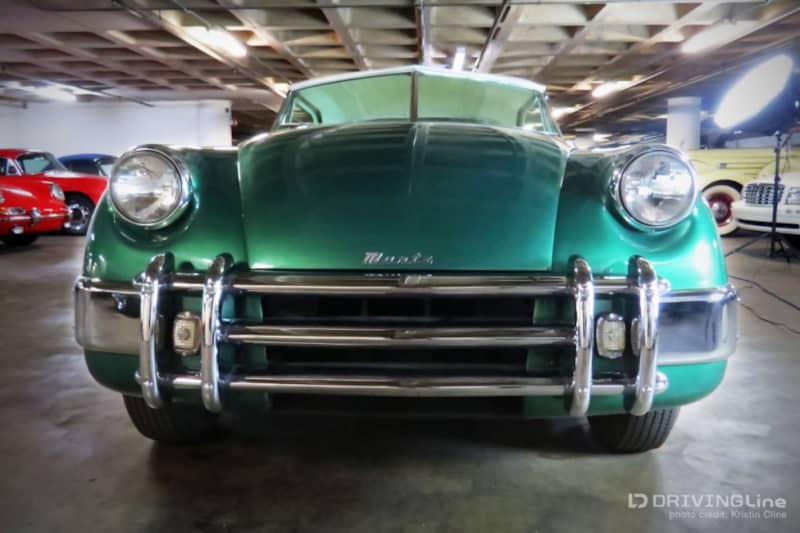 Less than 100 Muntz Jets continue in existence today, so you can imagine how rare it is to see one. Petersen Automotive Museum not only has the above restored 1953 Muntz - gift of Peter Condos, who worked for Muntz Car Company and helped to construct this very car - but they also have two unrestored 1950 models.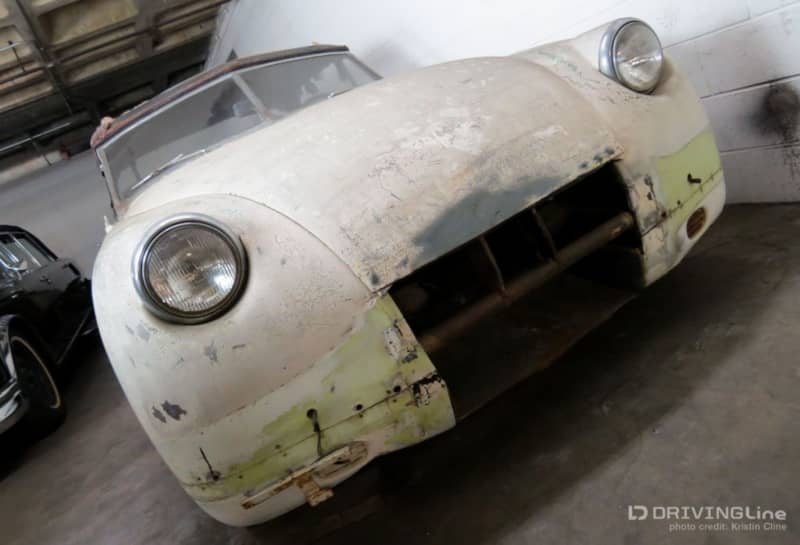 These two are believed to be the only unrestored Glendale-built Jets in existence and the museum looks forward to the opportunity to refurbish an early Muntz!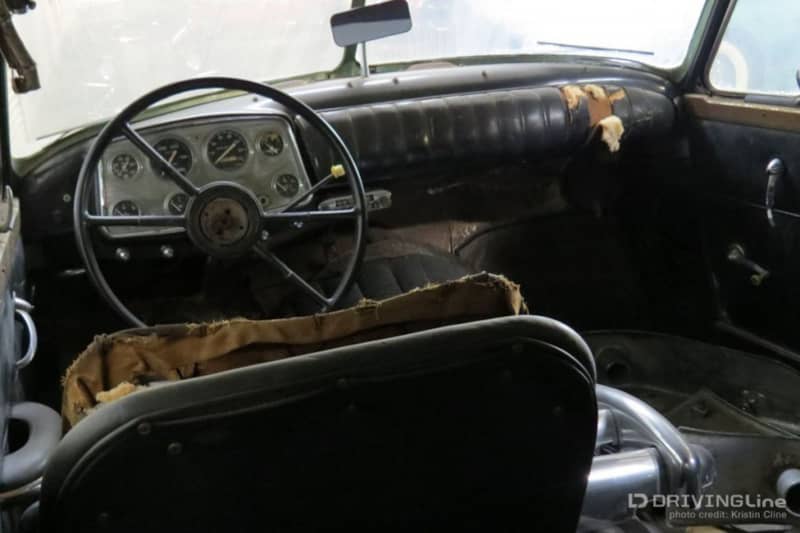 Until next month's "Cars From the Vault", you can find out more about Muntz here. For more information on visiting the Vault for yourself, visit Petersen Automotive Museum's website. -Kristin Cline