Casey Currie Joins the Nitto Racing Family
Driving Line would like to welcome Casey Currie to the Nitto racing family! Competing in several divisions of off-road racing, Casey was born into a motorsports family with over 50 years in business, building high performance axles for everything from NASCAR to trophy trucks. Fresh off his 1st place finish at the 50th SCORE Baja 1000 in his 4400 class Ultra4, Casey is looking forward to competing in King of the Hammers next week. We recently caught up with Casey and learned a bit more about what makes him such a dedicated competitor in the off-road racing world.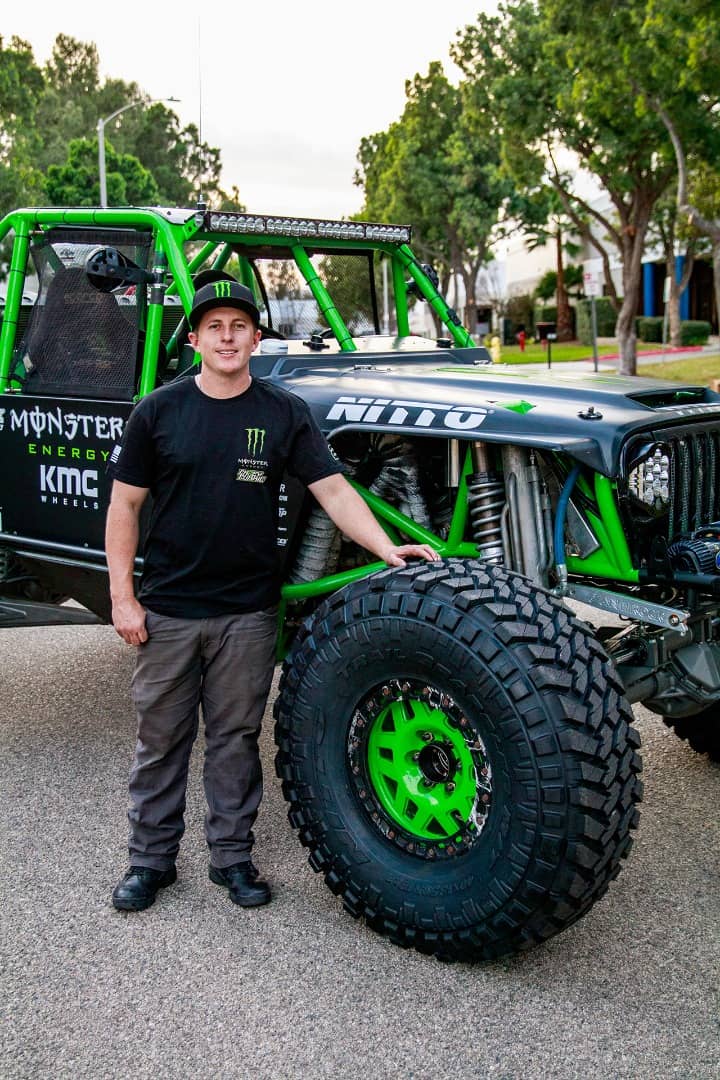 DL: When did you start your racing career, and how did it come about?
Casey: I started our racing JeepSpeed and raced for a couple years. I then moved onto Supermoto where I was ranked 5th in AMA Lites in 2015. I built a Nissan Frontier for Nissan, for a SEMA project, and from that build I met the Motorsport director where I gained the opportunity to race short course. Nitto Tire was actually my first-ever paying sponsor. They stepped up to become my title sponsor and that was the begining of my professional career.
DL: What is your favorite kind of racing (short course, fast desert, KOH)?
Casey: I love them all! I love the rush of short course and the sprints. I love desert racing for the strategy, high speeds, and being in the desert with all our friends and team. I love The Hammers for the ultimate challenge. I feel that it takes a lot to be successful in the rocks—and having great equipment and seat time is very important.
DL: How does Ultra4 racing compare to the other types of motorsports you compete in?
Casey: Ultra4 is a lot more relaxed and more for the family. King of the Hammers is one of my favorite events of the year with the pits, racing and the fans.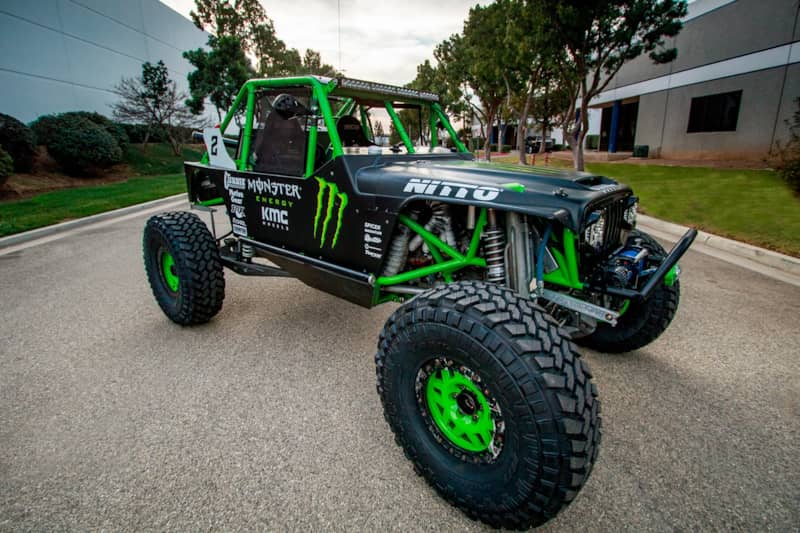 DL: About how many days a year do you spend behind the wheel of one of your race vehicles?
Casey: I would say I spend about 100 days a year driving.
DL: Other than your race cars, what kinds of vehicles do you drive every day?
Casey: I am big into Jeeps. I have a new JL on 40s, I have a Jeep truck that is fully dialed-in and a Jeep Willys.
DL: What is the one race you've always wanted to compete in that you haven't yet?
Casey: Dakar. It's where I want to go.
DL: Do you have any other hobbies outside of racing itself?
Casey: I enjoy golf, moto, bicycles, overlanding and hanging with my family.
We're very excited to have Casey join the Nitto racing team—we can't wait to see him tear it up both in the desert and on the short course. Catch Casey and the rest of the Nitto team next week at the 2018 Nitto King of the Hammers in Johnson Valley.
Follow Casey @CaseyCurrie and subscribe to Driving Line for updates from The Hammers!