Don't Want a Corvette or Camaro? The Second-Gen S-10 Pickup Is Loaded with Project Potential
Affordable? Check. RWD? Check. Lightweight? Check. Plentiful supply? Check. Huge aftermarket? Check.
Consider all of the above and you have the makings of a pretty excellent enthusiast car. Only in this scenario, it's not a car we are talking about; it's a pickup truck. More specifically, the second generation Chevy S-10 along with the mechanically identical GMC Sonoma and Isuzu Hombre.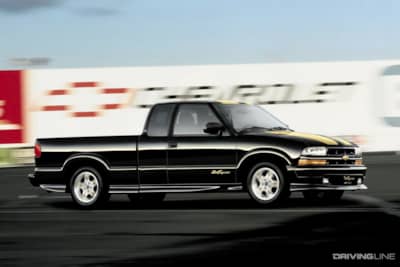 In a market where older muscle cars and sports cars are becoming more expensive, increasingly hard to find and are often heavily abused by their previous owners, small pickups remain one of the best project platforms out there.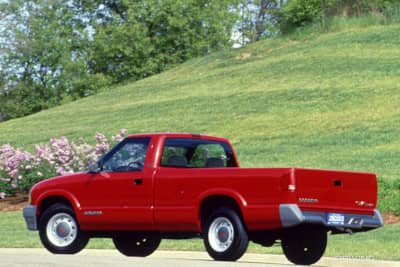 And in our view, the second generation of the Chevrolet S10 and it's platform counterparts might be the best of the bunch.
Here are four reasons why:
Supply & Variety
Offered from 1994 through 2004, there were a lot of these trucks produced during that ten-year span. Yes, a fair number of them have been customized and modified over the years, but so many were sold that you can still find these trucks easily and cheaply today.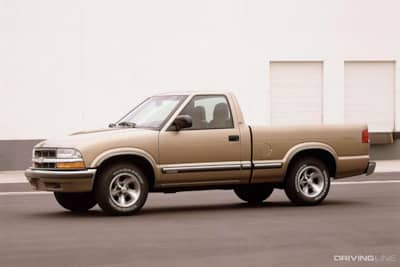 They were also offered with three different cab types, different beds and with either Chevrolet, GMC or even Isuzu badges on them, and it's always nice to have some variety to when picking a project.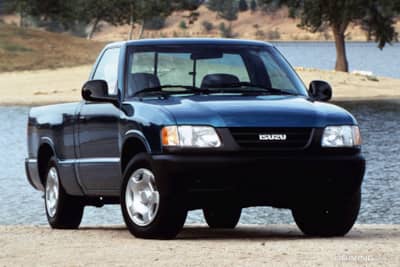 How much do they go for? A super clean, great-running example should be can be had for around $5,000 and often less, with the more stylish S-10 "Xtreme" being the most desirable of the bunch.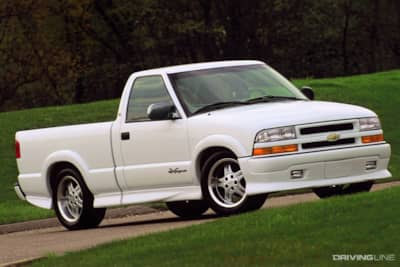 For a non-running example? You should be able to find a straight truck for well under a thousand bucks, and one of these might be your best bet if you're planning for an engine swap. 
Engine Swap Potential
That brings us to our next reason—V8 swaps. People have been swapping V8 engines into the S-10 since it's been on sale, and whether its an old school small block Chevy or one of the countless LS-based V8s.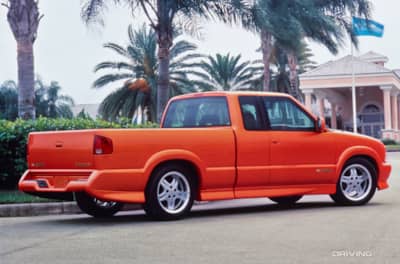 And if you do want to drop a V8 into an S-10, you'll find lots of aftermarket options to make the job as easy as possible. Whether its engine mounts, crossmembers, swap headers or oil pans, all of the guesswork has been taken out of the job.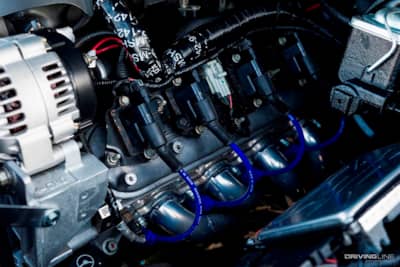 With all of that said, the 4.3L V6 engine that was offered in these trucks is basically a small block Chevy with two cylinders removed and is a pretty stout motor in its own right. If you aren't looking to make huge power, you might not even need to do an engine swap.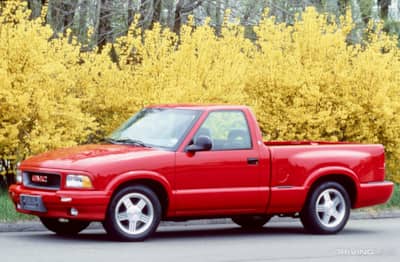 Handling Upgrades
Being built in the old days of the true "compact truck," the second-gen S-10 is very small and light by today's standards. That means the aforementioned V8 swaps can give you a very healthy power-to-weight ratio.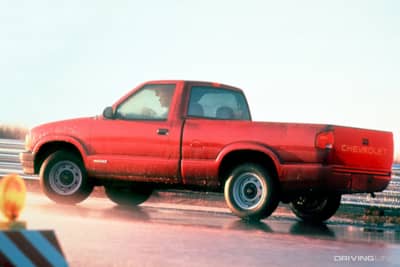 It also means that the S-10 can be upgraded to handle quite well, with the aftermarket everything offering everything from simple shock and sway bar upgrades to full-on conversions for serious cornering junkies.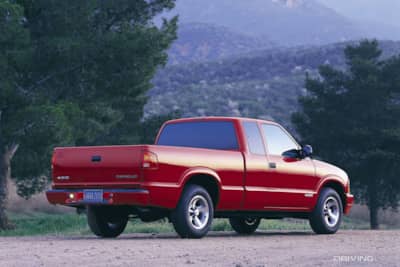 When modified, the S-10 has shown itself to be a very adept machine that's had great success at both autocross and road course time trial events—and even at drifting.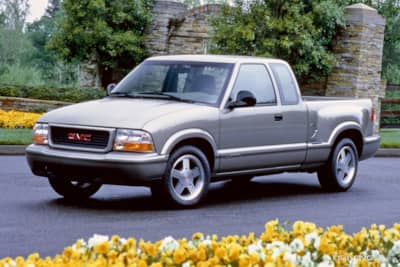 Wheel & Tire Options
Finally, there's the nice fact that the S-10 and its corporate cousins have wheel and tire specs that are very similar to so many of GM's great performance cars, including F-bodies, A-bodies and even the Corvette.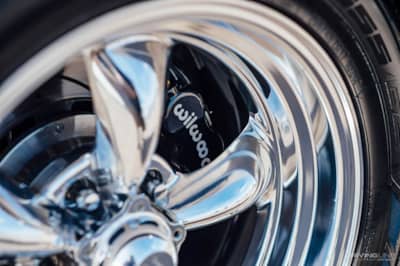 That means that upgrade options are almost endless, with tons of wheel availability, both for aftermarket and factory GM wheels originally designed for cars like the third generation Camaro or C4 Corvette.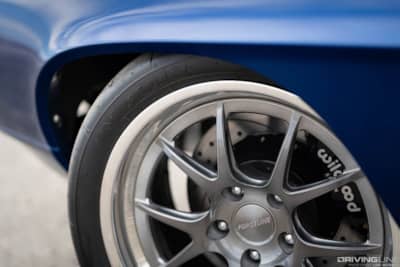 It also means you can fit some pretty wide tires without needing a lot of work, and those tires will be crucial when it comes to both handling or putting down power in a straight line.
There are plenty of other reasons the second-gen S-10 makes for a great project vehicle, including our opinion that it's one of the most handsome small trucks of its era. And in a time when so many vehicles have skyrocketed in price, the S-10 remains one of the best under-the-radar enthusiast machines out there.