Driver Battles: Dirt Edition, '91 Toyota Pickup vs 2010 Toyota Tacoma
Driver Battles: Dirt Edition is back for another episode of short course truck racing in the dirt and mud of Glen Helen raceway, this time with a '91 Toyota Pickup going against a 2010 Toyota Tacoma. In this battle of off-road Toyota trucks, who will come out on top?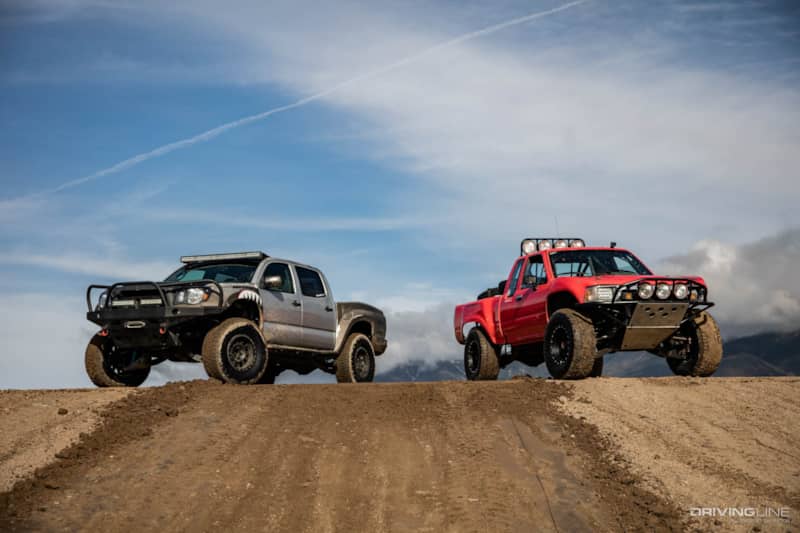 The Classic Toyota Pickup
Driving the elder Toyota, we have Zac Bigbey. On top of seeing a bunch of modifications to the suspension, it has four-wheel drive–allowing for better traction around the course. It also has a roll cage. That safety feature may or may not come into play as the battle goes along…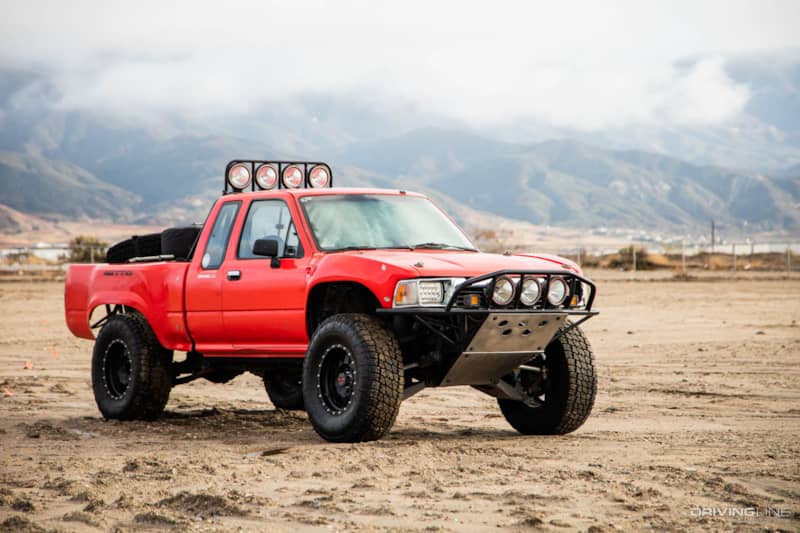 1991 Toyota Pickup Specs
4WD pickup
Custom front bumper and skid plate
JD Fabrication long travel kit
King coilovers and rear shocks
Roll cage
GGLighting front and top
Nitto Terra Grappler G2 tires: 35x12.50 R17
The Modern Toyota Tacoma
In the 2010 Toyota Tacoma, we have Brad Rodecker. This vehicle actually used to be owned by host Matt Moghaddam, so this battle ended up being a de facto test to see if it was a wise decision for him to sell it or not. Like the other truck, Brad has upgraded the suspension and has four-wheel drive.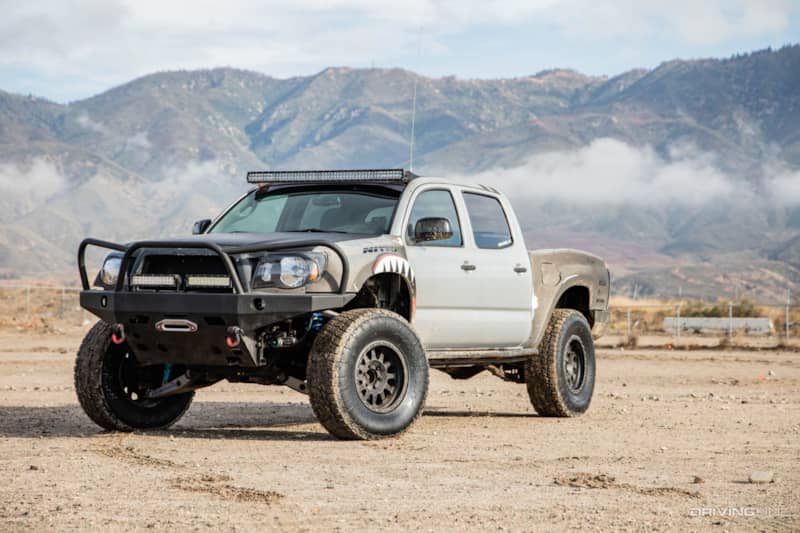 2010 Toyota Tacoma Specs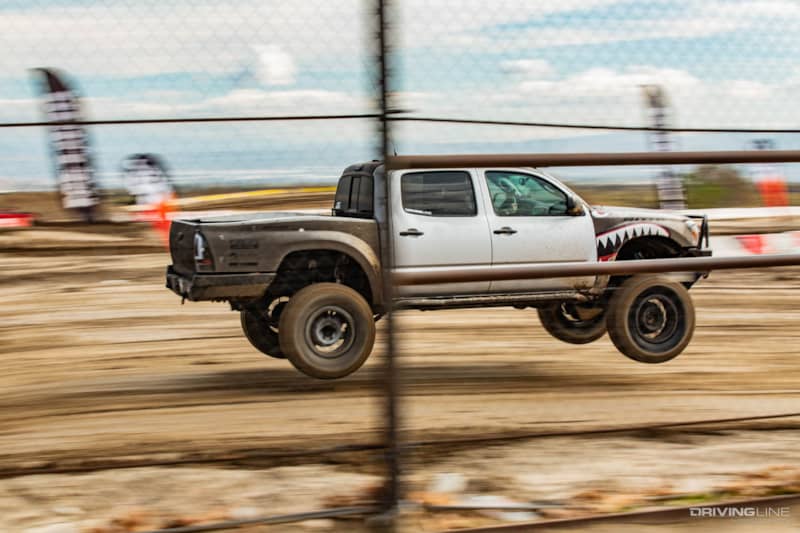 A Close Competition
With both off-road Toyota trucks sporting A-arm front suspension, leaf springs in the rear, four-wheel drive and running on Nitto Terra Grappler G2 tires, this battle shaped up to be a close one. It's ultimately one of those duels that will be determined by driver skill more than anything else, and with this being Brad's first time on the short course, Zac could have the advantage. It'll all come down to who can hit the turns the best.
Click here to watch these two Toyotas battle it out in the dirt to see who wins.