Driving Line Issue 17 Released
We're proud to announce that Driving Line issue 17 has been released. This issue is all about going further, from driving 5,000 miles to the Arctic Circle to never compromising on some of the most epic hot rod builds we've seen.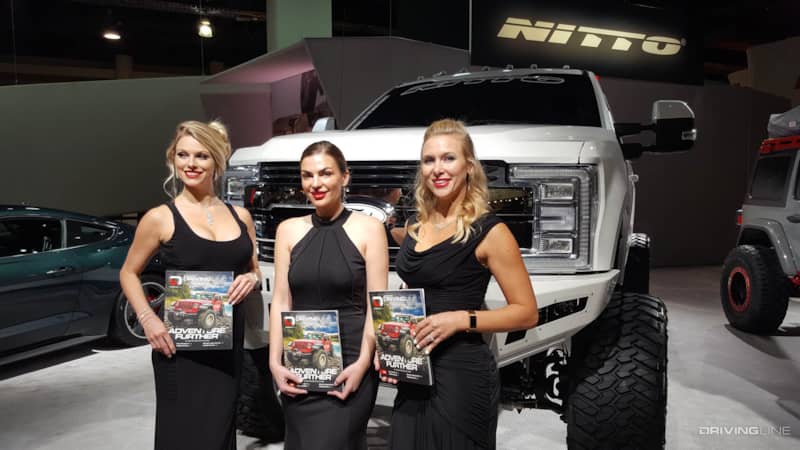 If you're at SEMA this year, swing by the Nitto booth to pick up your free copy. And if you see any of us in our Driving Line shirts, say hi! We'll be walking around the show all week. If not, don't worry. You can view the magazine online for free!
Whether you can pick up your copy in person or online, here's a taste of what's in store.
This issue is all about getting out and eating up the miles. From a purpose-built, Cummins-powered Dodge Dually Custom intended to devour the long Texas highways with family and cargo in tow, to Michael Nadal's Globex JK Jeep that went from modified to full-buggy and then back to a more practical and daily driven road- and trail-dominating fun machine. No matter the roads you drive, these rides can take you down them.
Excited for SEMA? Follow along all week as we bring you the biggest news and best builds from the show!