Easter Jeep Safari: Where Rubber Meets the Red Rocks [GALLERY]
Since 1967, an annual week-long gathering has been held in the small town of Moab, Utah. Known for its scenic vistas, where the red rocks of the Southern Utah meet the mighty Colorado River, Moab has always been a haven for adventure-seekers from all walks of life. As 4x4 vehicles fell more into the mainstream, the Moab chamber of commerce created an annual event called the Jeep Safari. Attracting both Utah locals and out-of-towners alike, the Jeep Safari quickly grew in popularity through the following decades, and has become the premier Jeep event of the year, celebrating the spirit of a vehicle that opened a whole new world of adventure to the American public.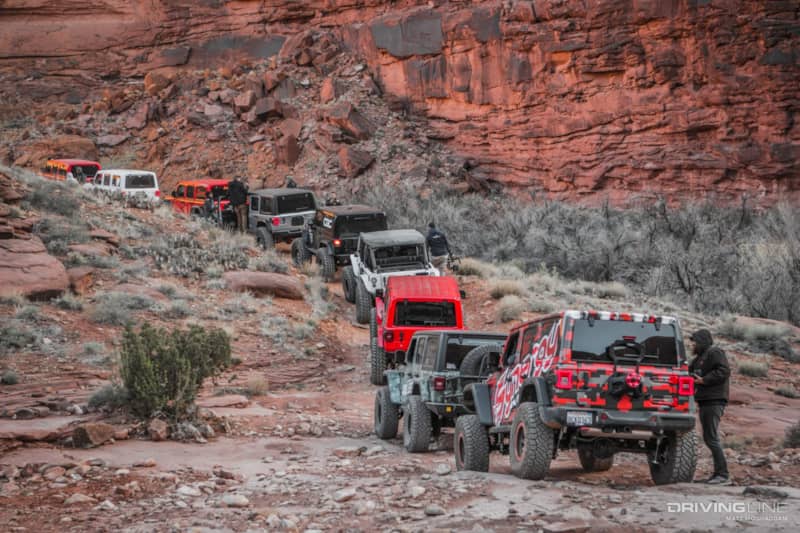 Now in its 52nd year, the 2018 Easter Jeep Safari (EJS) brings an all new Jeep into its ranks. With the release of the redesigned 2018 Wrangler, also known as the JL, this event is no longer dominated by its predecessor, the JK. An overwhelming number of Jeep JLs have flooded the trails of Moab this year, many of them owned by aftermarket parts companies, eager to show off the newly designed components they have spent the last few months developing. EJS has always been a stage for unveiling new Jeep parts, unique builds and services. In fact, EJS is such an iconic Jeep event that Jeep itself unveils a row of its own 4x4 concept vehicles each year. This is a unique experience for Jeep owners to see some of the engineering and design work that Jeep does to stay connected to their enthusiasts.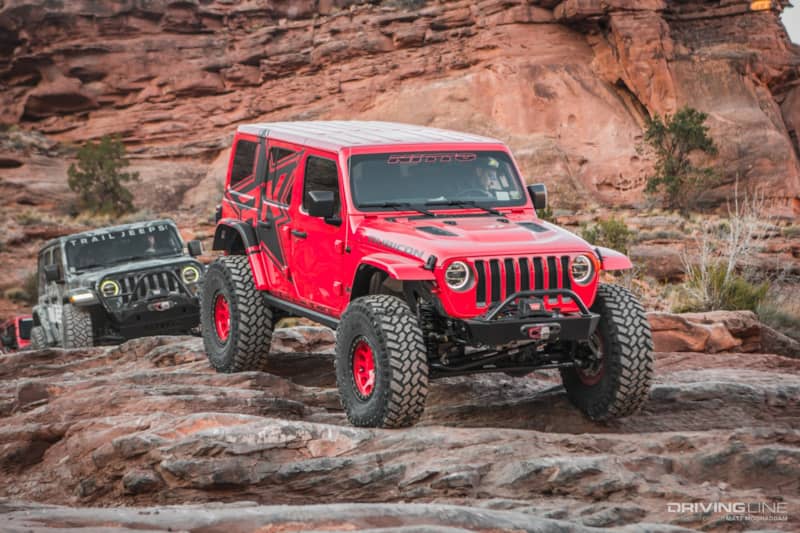 Showing off cool parts and new vehicles has little value unless they are put to the test. Ever since the first Jeep Safari in 1967, the goal has been to bring off-roaders together and have fun on the many 4x4 trails Moab and its surrounding areas has to offer. In the early 1980s, an off-road club was formed, called "Red Rock 4-Wheelers," which officially took over coordinating the Jeep Safari. Just like the first event in 1967, participants today sign up for trail runs throughout the week, meet up at certain times and locations, then caravan to the trail head for a full day of off-road fun. Runs are sponsored by various off-road industry companies, who provide breakfast and sometimes lunch on the trail for all the participants. It's not uncommon to see 50 or more Jeeps on a trail run during EJS.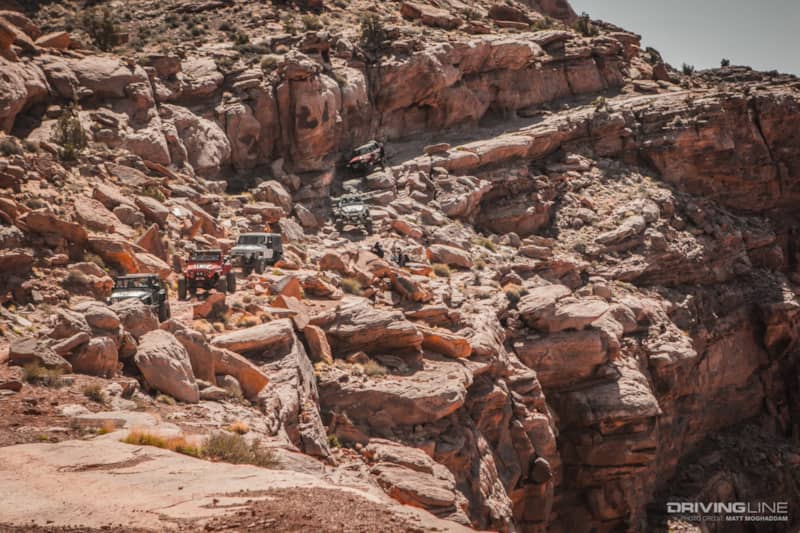 Ranging from scenic and easy to technical and dangerous, the trails around Moab can accommodate off-roaders of any skill level and rigs of all capabilities. Whether you've got a bone stock Wrangler or an Ultra4 race car, there's something for everyone. Trail runs are led by experienced wheelers who are there to guide you through the trails and spot you through obstacles. The iconic red rocks of Moab are the perfect backdrop for a sunny day's trail ride, and there's always a great view to break for lunch.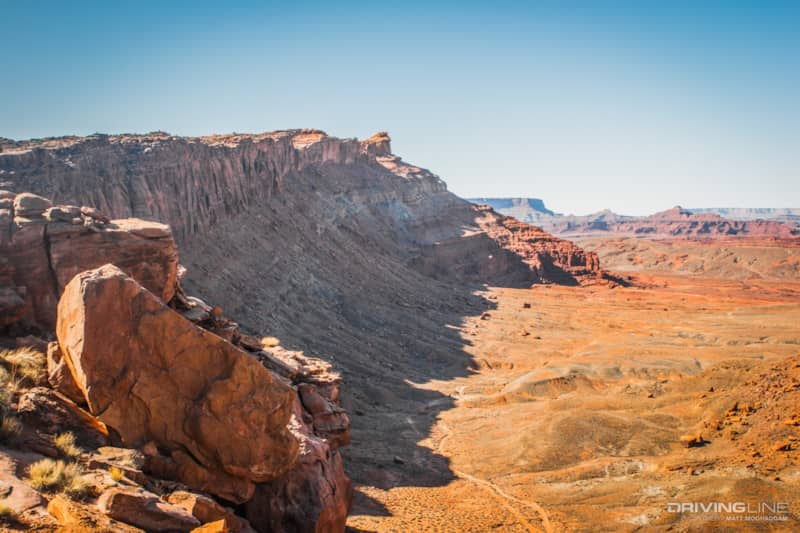 Thursday and Friday are normally reserved for a vendor show in town, giving the EJS participants an opportunity to engage directly with the companies that sponsor the event, purchase parts and merchandise, and check out the company rigs up close. The vendor show has long provided direct insight to the companies who attend, allowing them to hear the needs of real 4x4 enthusiasts first-hand. EJS has played a significant role in the innovation of new products and services for the off-road industry, and continues to move off-roading as a hobby into public view.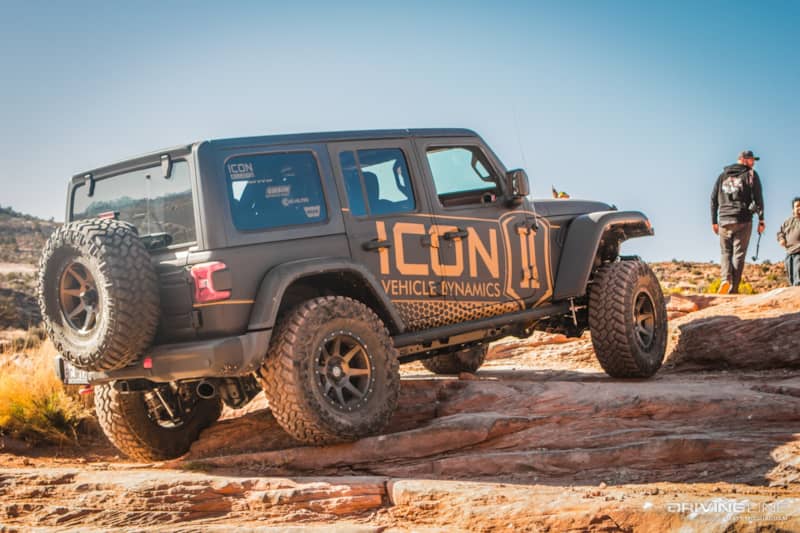 Despite its remote location, the normally quiet town of Moab is filled with off-road enthusiasts from all over the nation during EJS. Some travel from as far as Florida, towing their Jeeps behind them, to be enjoy the trails around Moab and take advantage of all that EJS has to offer. Whether you're a seasoned wheeler with a rig that can take on any trail, or you just bought your first Jeep and have never been off-roading, Easter Jeep Safari is the perfect week-long getaway for anyone looking to for the ultimate 4-wheeled adventure. Just don't forget to bring a camera—you'll definitely need it for this trip.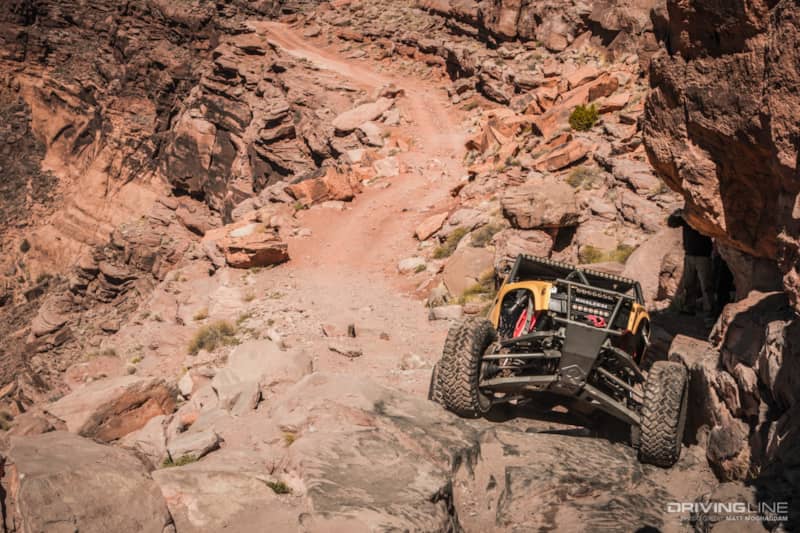 This isn't the first time the all new 2018 Jeep Wrangler JL has been put to the test in Moab, Utah! Check out this Driving Line exclusive article to read more about how Jeep tests their new Wranglers on the trail. 
Stay tuned for more coverage of EJS 2018, right here on Driving Line.