Exploring the Ord Mountains: Ord Mountain Trail Review
The Ord Mountain Route Network was created to provide a link between the Stoddard Valley and Johnson Valley OHV areas. While the two OHV areas allow open riding, Ord Mountain is a limited use area and vehicles must remain on marked trails.
Like most California BLM areas, the trails have recently been renumbered, so it's useless to try to follow any trail guide that is more than a few years old. You should also be aware that many newer trail guide websites merely copy information from other sources without verifying if the information is current. If you have a trail guide or book that lists 1- or 2-digit trail numbers for the Ord Mountain sub-region, it is out of date. The Ord Mountain (OM) network now has 4-digit trail numbers.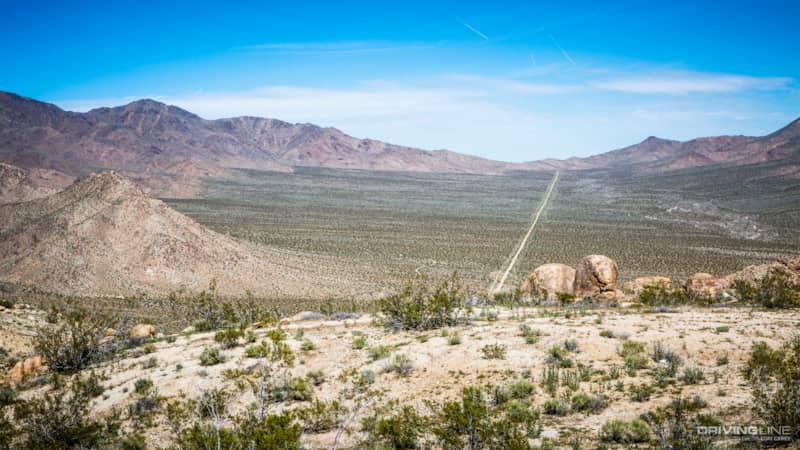 We were out exploring Ord Mountain for the first time a few weeks ago when we spotted a long trail running through an epic vista surrounded by mountains on all sides. We didn't have time to go check it out that day, and we vowed to return. Digging out my trail books, I found the Ord Mountain Trail, which runs south-to-north through the Ord Mountains. It turned out not be the trail we had spotted in the distance the previous week, but this 25-mile route runs through mountains and washes and ascends to 4,800 feet, providing some scenic views.
Getting Off-Road on the Ord Mountain Trail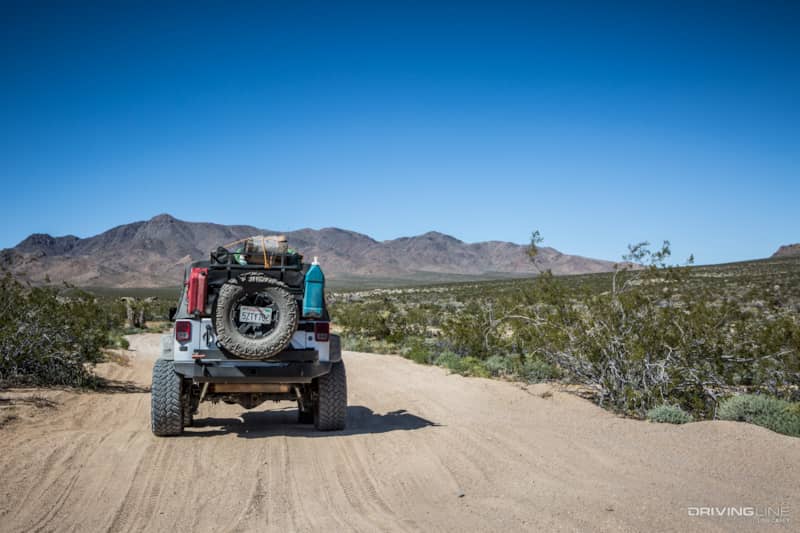 We picked up the trail off graded Camp Rock Road at the Johnson Valley OHV information kiosk. Since we were using outdated information and the trail numbers didn't match, it took us two tries before we realized that we needed to make a sharp left onto the narrow trail, not the wider trail. Beyond this point you are outside of the open riding area of Johnson Valley and need to stay on the marked trail. The sandy trail begins with plenty of whoops (the proper technical term is whoop-de-doos, but I don't know anyone who actually calls them that).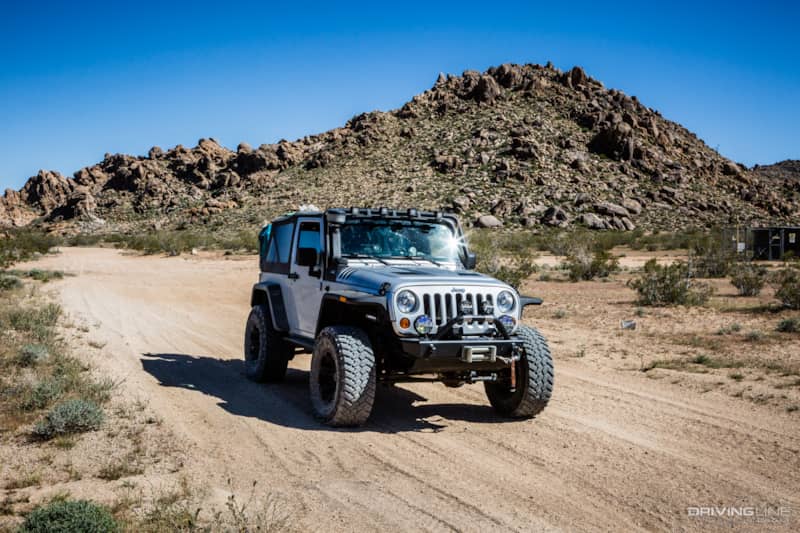 The trail turns wide and flat as it heads toward Tyler Valley. Many sources state that dispersed camping is not permitted on the north end of Tyler Valley, but I verified directly with the Bureau of Land Management that dispersed camping is permitted throughout the Ord Mountain sub-region.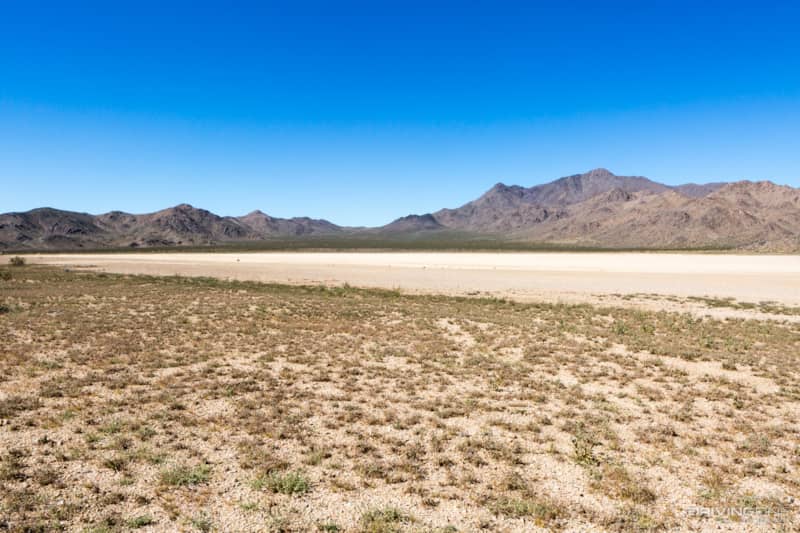 The trail follows along the edge of Ericksen Dry Lake in Tyler Valley. There are Native American trails and circles on a cliff above the lake.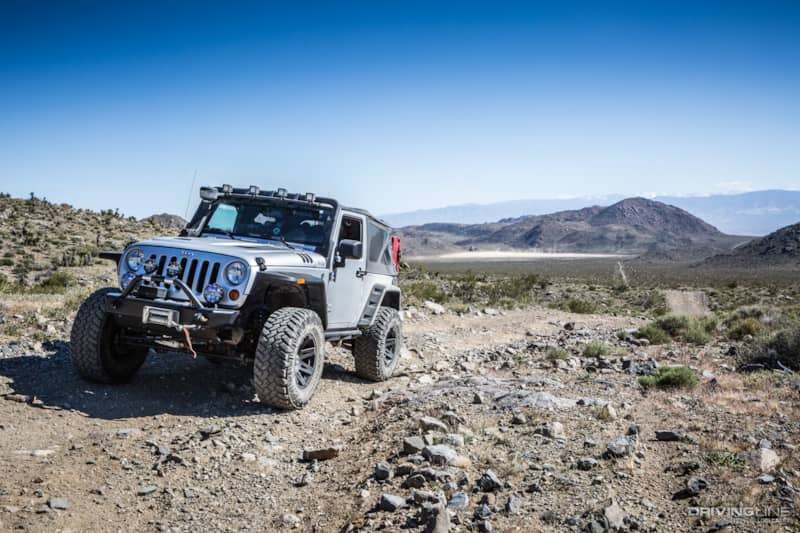 Beyond the dry lake, the trail begins climbing into the mountains and gets rougher.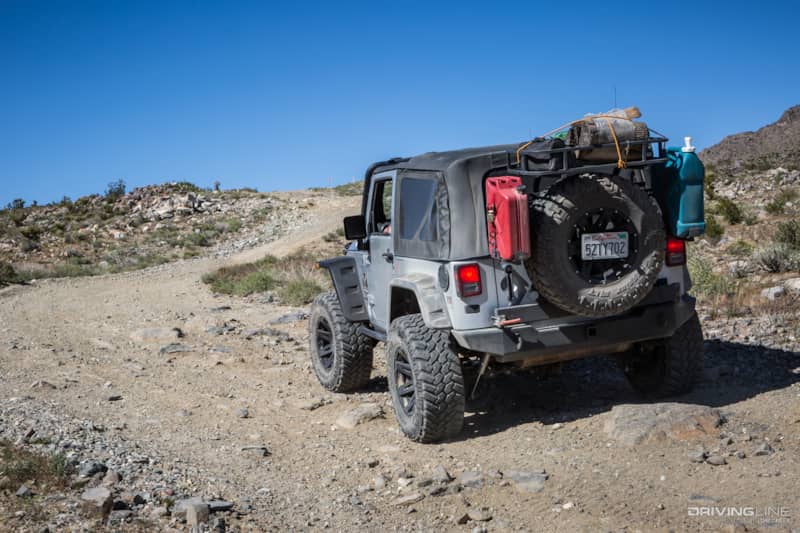 There are embedded rocks up to 12", but no ledges or other technical challenges.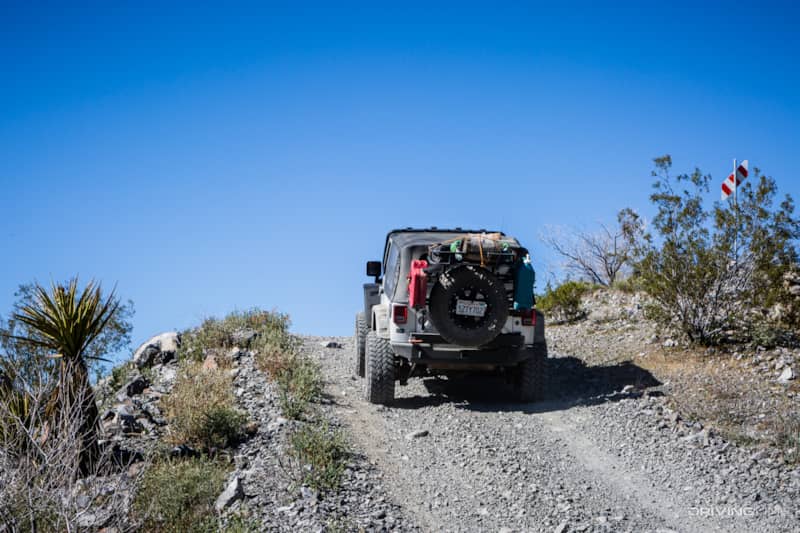 For a while the trail joins a powerline road, and there is a series of steep, narrow hills with sharp drops.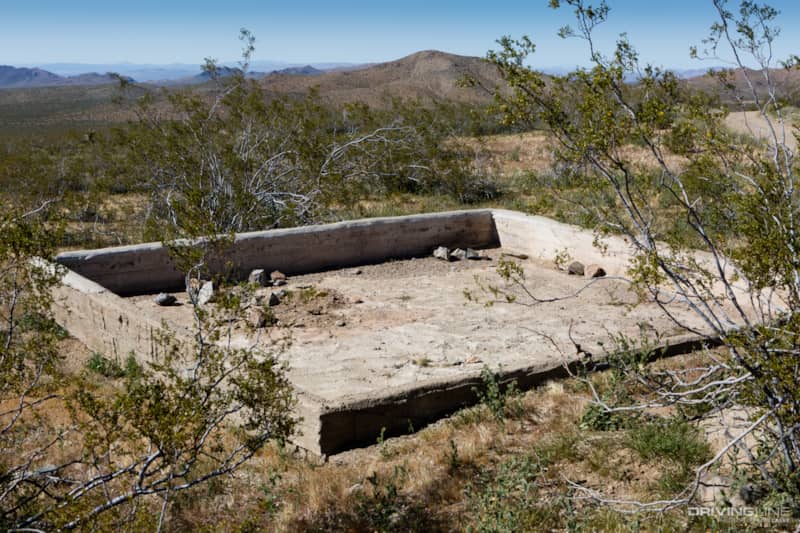 We came across this and I honestly don't know what it is. It may be meant as a wildlife tank or guzzler (although I doubt it would be right next to the trail), or possibly a foundation for something that was never built.
Ord Mountains Anita Mine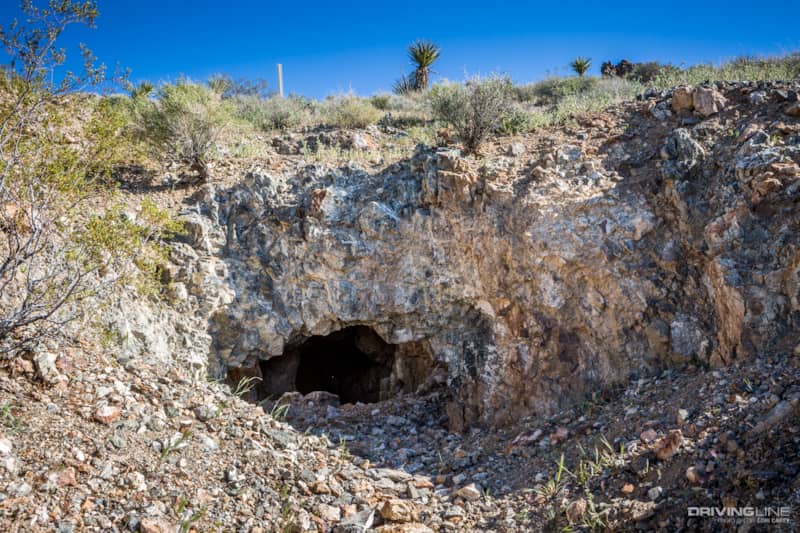 The trail intersects with Daggett Wash Trail, which will take you out to I-40 near the town of Daggett. Following the directions in our trail book, we turned left onto OM 6440 (which used to be SV 183), and then left again onto OM 6441 (which used to be OM 3) and took that to the Anita Mine.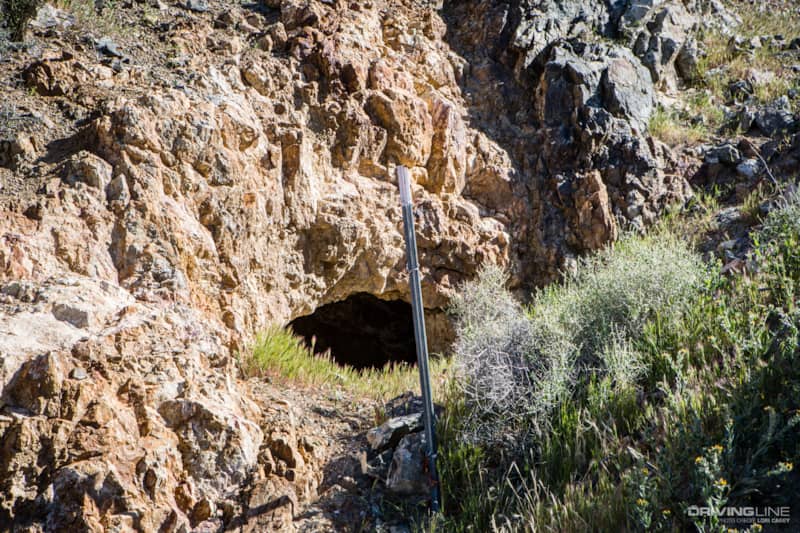 There's not much to see at the Anita Mine except some holes in the ground. There is room to camp, but the ground is too rocky for a tent. Gold, silver and copper were mined in the Ord Mountains.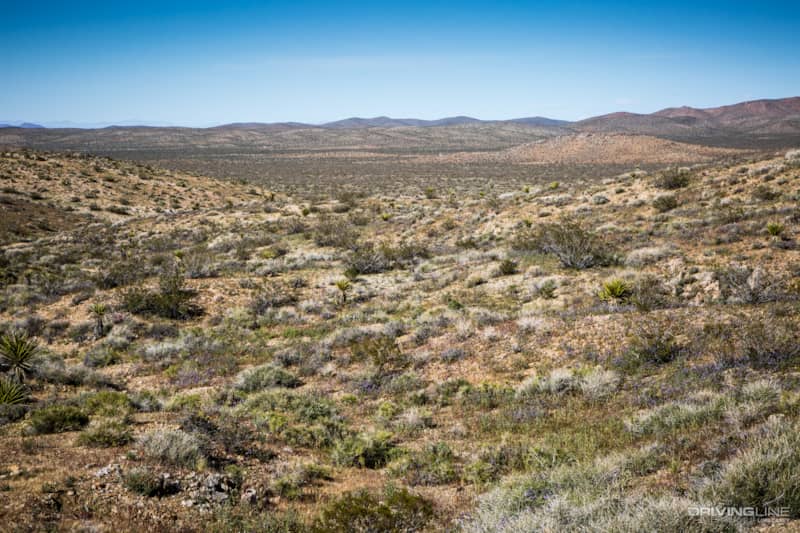 There are expansive views of Lucerne Valley from up here.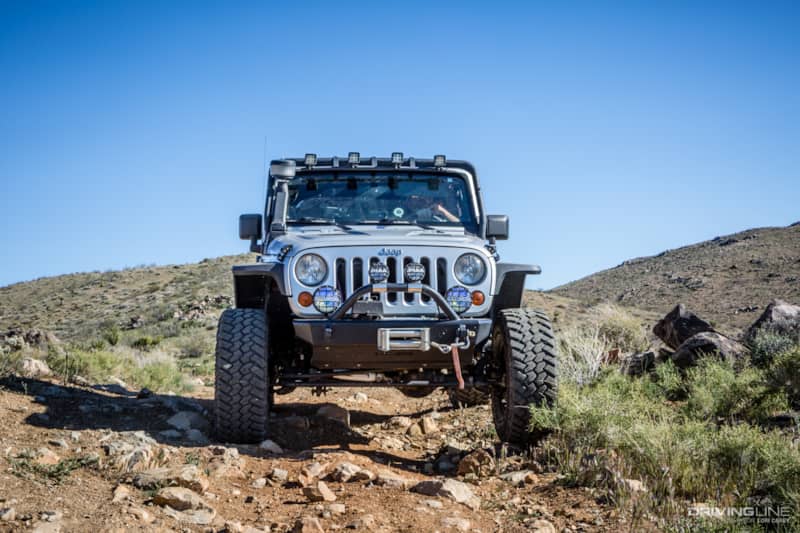 As the trail starts working its way down the mountain, it gets rocky again.
The Strangest Pottery Kiln We've Ever Seen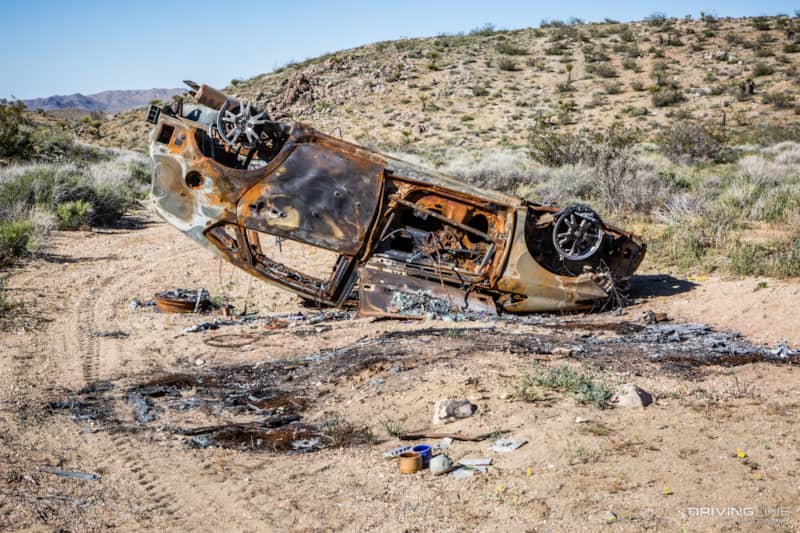 It's not unusual to find a car that has been stripped and burned out in the desert, but what I found most interesting in this example was the collection of random pieces of pottery at the base, including several hand-made coffee mugs and tiles. Did someone actually use a car fire as a kiln to fire some pottery? There's stranger ideas I suppose.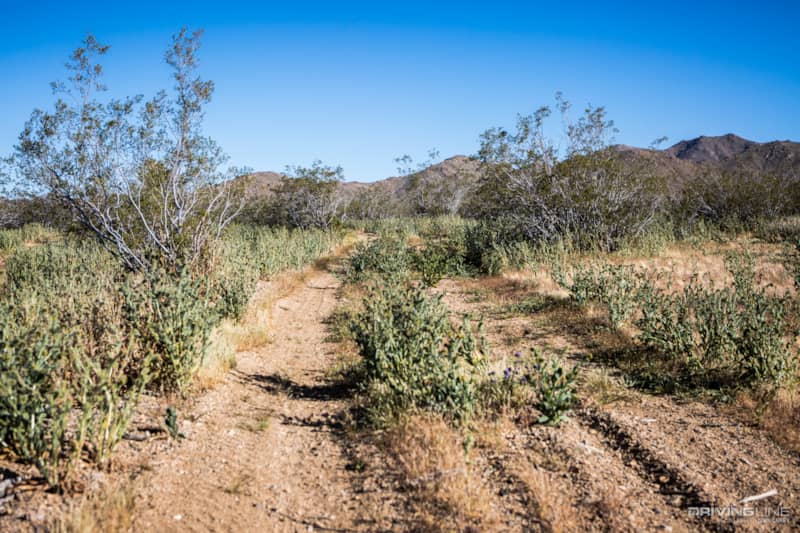 Back down in the valley, the trail turned to sand again. With a wet winter this year, this section of trail was overgrown with plant life. It was impossible to avoid some desert pin striping on our rig from the creosote bushes on the side of the trail.
The trail ends at paved Barstow Road (California 247). Directly across the road is the Stoddard Valley OHV area and New Jack City, an area that is popular with rock climbers.  Turn right on 247 to visit the famous Slash X Ranch Café, a local bar that is heavily patronized by off-roaders.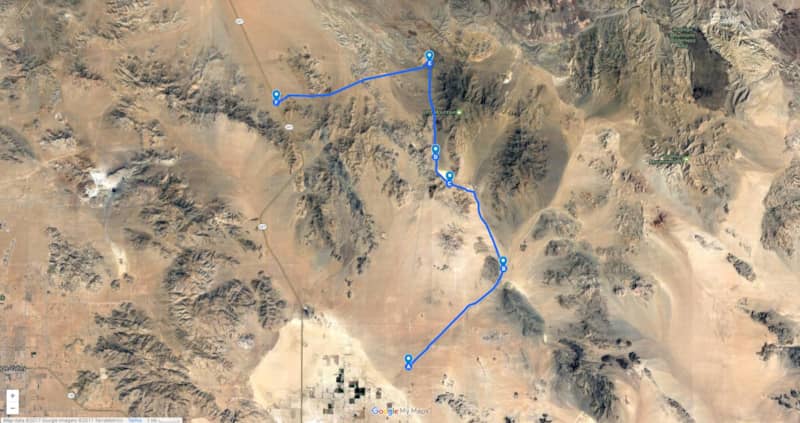 To be honest, I would not go out of my way to do this trail unless you have nothing better to do. There are easier and more direct ways to get between the Johnson Valley and Stoddard Valley OHV areas while avoiding pavement, if that's what you want to do, and there are other trails in the Ord Mountains with better scenery and more interesting mines to explore. Maybe we're getting spoiled, but this one hit pretty high on our Boring scale.