Family Affair: 2019 Ultra4 KMC Battle in Bluegrass Recap
It's often said that Ultra4 is a family, and sometimes that's meant literally. Such was the case this past weekend, when Team Nitto driver Josh Blyler won the KMC Battle in Bluegrass and his father Rusty finished second. It's these kinds of feel-good stories that make Ultra4 so much fun to watch.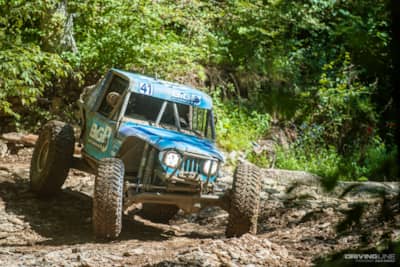 Unlike last year, the weather was clear and dry, almost unusually so. Instead of having to ford big creeks, drivers zipped across nearly dry creek beds. Dust was much more prevalent than mud, but you wouldn't know that by looking at the cars. A little overzealous watering of the short course caused the cars to still have mud all over them, like we've come to expect at Kentucky. It was a comforting sight, if nothing else.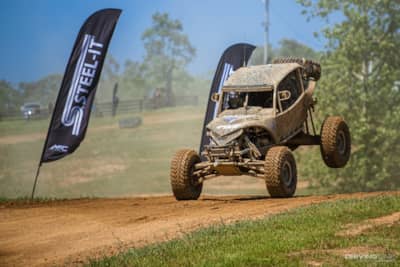 The course itself was changed from last year, along with the weather. All of the rock sections were done away with in favor of laps full of dirt hills, tight woods, the aforementioned short course and creek crossings (for what creeks were left).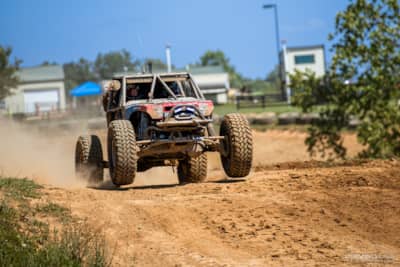 As qualifying concluded the day before the race, there were two clear frontrunners: Levi Shirley and Josh Blyler. Levi took the pole but finished only a little over a tenth of a second in front of Blyler. Two drivers who are always contending for wins, the coming battle between Levi and Josh had us all excited for the next day of racing. In the other classes, Jamie McCoy won the pole in UTV, Zach Fitzgerald in 4600, Shawn Rants in 4500 and Casey Gilbert in 4800.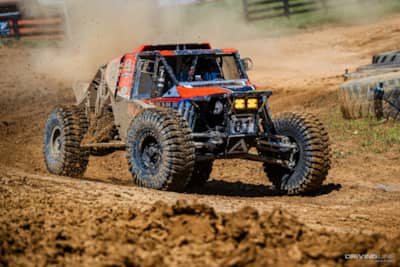 Race day began with the underclassmen, and the biggest result of the session came in the 4800 class. Starting on the pole, Casey Gilbert looked poised to cruise to another easy victory. However, Bailey Cole had other plans. While he never took the physical lead from Gilbert, Cole stayed right on him the whole race. When Casey crossed the line first, it looked like he had captured yet another 4800 class win, but there was Bailey, right behind him. Everyone anxiously awaited the times, and when all was said and done, Bailey had edged Casey for the win by a mere 15 seconds! Buddy Crawford also finished third in the class.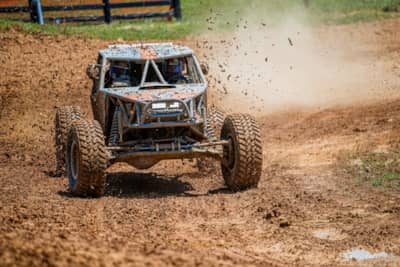 Among the other classes, Jesse Oliver won 4500, followed by Duane Garretson and John Grounds, Jon Schaefer won 4600, followed by Michael Justo and Team Nitto driver Chris D'Auria, and Jamie McCoy won UTV, followed by James Cantrell and Dustin Robins.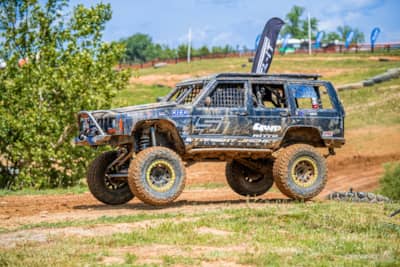 Then came the main show. Levi Shirley, Josh Blyler and the rest of the 4400 field were ready to take on the mostly-dry course and see who would come out victorious. As the race began, the top two drivers shot out, maintaining their position of Levi out front and Josh behind. They jostled back and forth for faster laps throughout the day, but Josh was never able to make the pass. That was, until Levi went into limp mode. On the last lap, Levi had some mechanical issues, causing him to break down for long enough for Josh to pass him for the lead.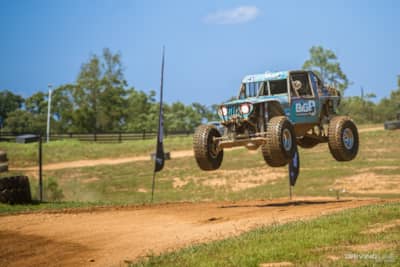 From there out, it was an easy victory for Josh on his Nitto Trail Grapplers. Then, thirteen minutes after he crossed the finish line, his father finished second, and the two were able to celebrate on the podium. Talk about father-son bonding. Finishing in third right behind Rusty was Kevin Porterfield. The rest of the top 10 went Alex Wacker, Levi Shirley, Chris May, Zandy Willems, Chad Hundt, Chip McLaughlin and Chad Owens. Congrats to all the drivers on an awesome race this year, and we can't wait to see what happens next year!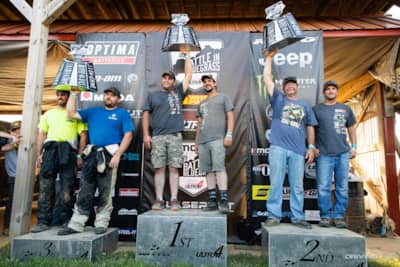 Follow Driving Line for Ultra4 coverage all year long!