First Drive: 2016 Scion iM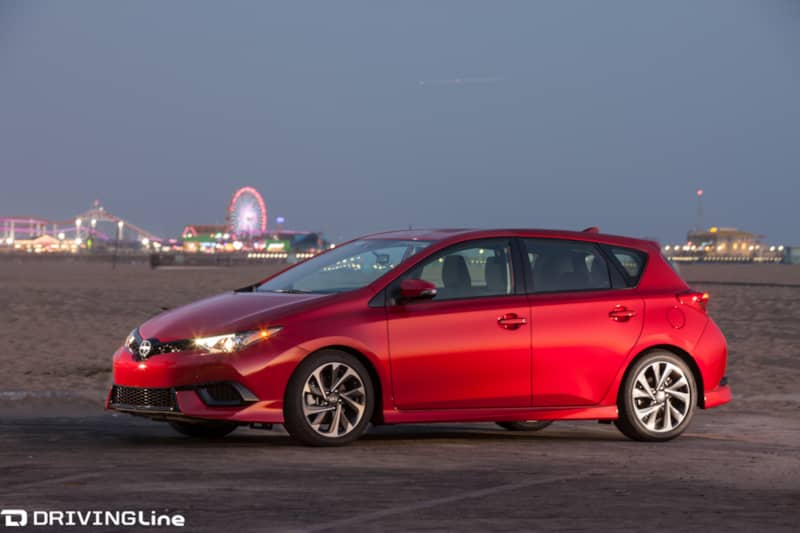 Unveiled at last year's LA Auto Show, Scion enthusiasts were given a taste of the (near) future with a slightly modified concept version of the iM, a new 4-door hatchback addition to the Scion lineup, known better in most parts of the world as the Toyota Auris. Alongside the iA, Scion's other 4-door (a sedan, designed in conjunction with Mazda, which really is more or less a Mazda 2), Scion is finally bringing the production version of the iM to dealerships this fall, and the recent hype on both cars have been huge. Scion themselves have taken to the social media airwaves and even held an Influencers event at Toyota HQ in an effort to bring tastemakers from all walks of life together to help celebrate the release and get the buzz going. But is all of this promotion going to be enough once both cars go on sale?
Last week I had the chance to drive both, though for this I'll keep it focused solely on the Scion iM. I was able to try two options: a manual equipped with a couple of TRD bolt-ons (namely an air intake and swaybars) and a bone-stock version with CVT. Looks-wise, I'm immediately drawn to the hatchback more so than the iA because, well, I like hatchbacks. If anything, the iM feels oddly similar to the Yaris; one could even mistake one for the other as both their size, interior features, driving performance...are pretty damn close (but that's a comparison for another day). Since it is more or less a pre-existing Auris, aside from the new Scion badging and light cosmetic differences, the iM does come with LED daytime running lights and taillights, 17" alloys (which are in dire need of a TE37 upgrade) and power folding, heated side mirrors, perfect for tight parking spots and the all-too-common side-swiping.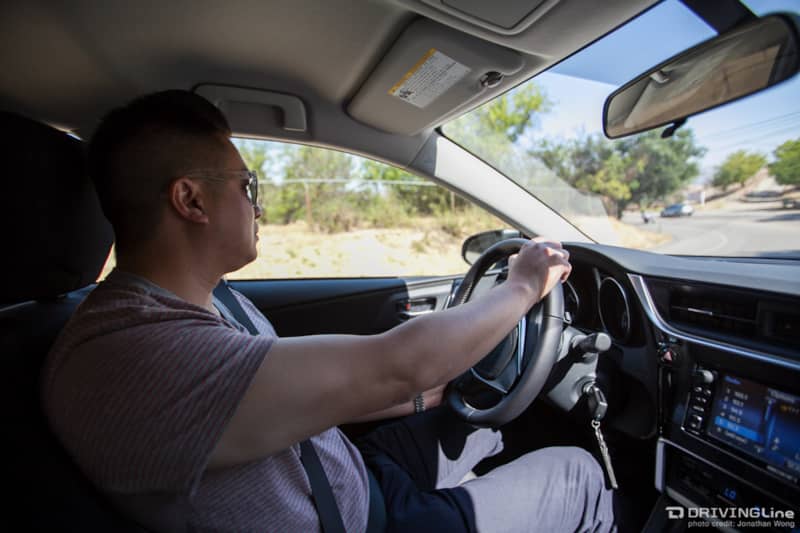 What's instantly noticeable is that the iM won't win you any real speed contests. If that gas pedal is pressed all the way down, you'd better give yourself a couple extra seconds to get out and ahead of traffic because it's just a bit on the slow side, even if you are quick with the shifter. The 1.8L VVTi SOHC motor delivers 137hp with 126lb-ft, paired to your choosing of a 6-speed manual (yes!) or a CVT (no!) that has seven selectable ratios. Cruising Mulholland and PCH, the iM is peppier than I expected it to be but it needs to be driven more race-like in order to keep things interesting. However, the CVT wasn't as bad as I thought; the Sport mode is where it's at, though my vote goes all the way with the manual. The TRD swaybars keep the car stable through the turns, but I don't feel a whole lot of grunt coming from the TRD intake - perhaps if an exhaust were also installed would it yield a much sportier feeling. My hope is that Scion will also offer a TRD short shifter through its extensive catalog of dealer add-ons, and a combination of these parts together would make an exceptional iM over stock.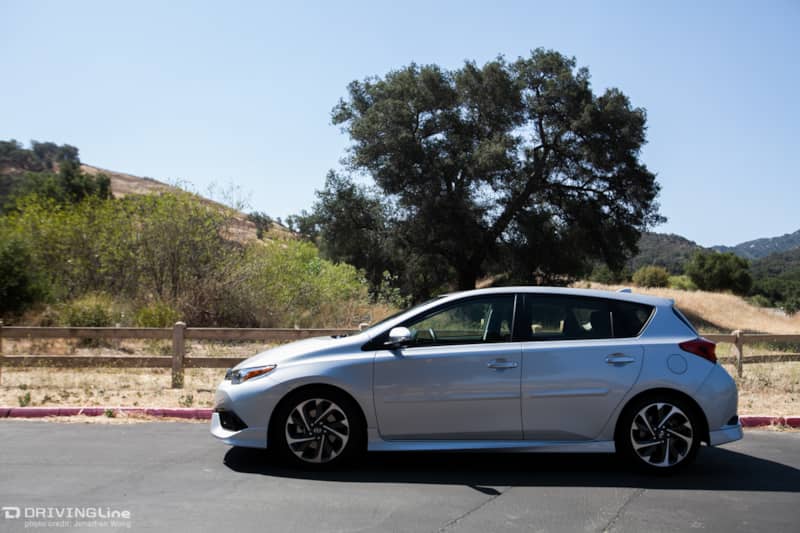 The Scion iM's interior scores a lot of points, though - the gauge cluster looks space age, with both the tachometer and speedometer resting in their own respective gauge pod, and down the middle is a digital infographic display. The seats aren't as ergonomic as the FR-S, but hey, for a more entry-level cruiser, it does just fine. But check out some of these standard features: power windows, eight airbags and a bangin' 4.2" touchscreen audio unit with a rear-view back-up camera.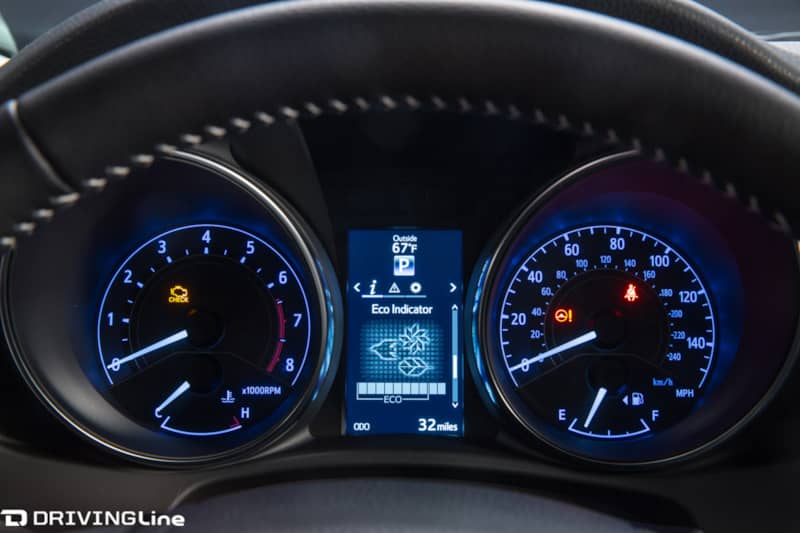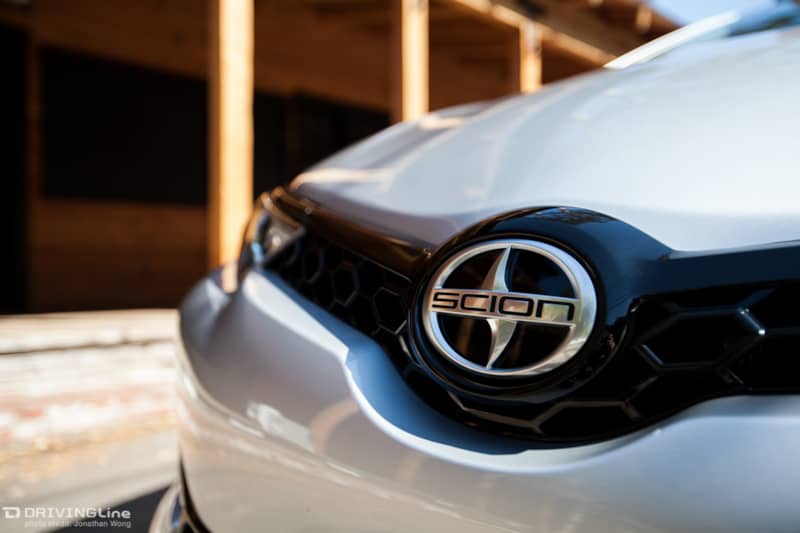 Compared to its competition - the VW Golf, Hyundai Elantra, Mazda 3 and Ford Focus - the Scion iM comes packed with a ton of standard features that you're most likely to pay extra for to have a comparable car. Scion hopes that would be buyers would either be first-time buyers or those who joined the Scion family early on and are now looking for something a little more subtle in comparison to the wilder xBs that originally pulled them in. As usual with Scion, the iM is a mono-spec car, meaning you pick the transmission type and color before moving straight to buying or customizing it with dealer options. And to answer my original question - do I think the iM will do well once it comes to the marketplace - it has a fighting chance, being that for the price, it's decently fun to drive (if you get a manual), packs nice sound into a fairly premium interior and more or less, just seems to be the right car for the demographic Scion is targeting (which, I can say for sure, pulled more likes on Instagram than the iA). The Scion iM goes on-sale on September 1st, 2015, starting from $18,460 for a manual (MSRP) or $19,200 for the CVT (MSRP). (Photos: Jonathan Wong, and courtesy of Scion)