From 5.9 Limited to SRT8 & Trackhawk: A History of Fast Grand Cherokees
With high performance SUVs being the hot new thing these days, it's easy to forget that some of them have been around for a while, and the high-powered versions of the Jeep Grand Cherokee are some of the more established players in this unique market segment.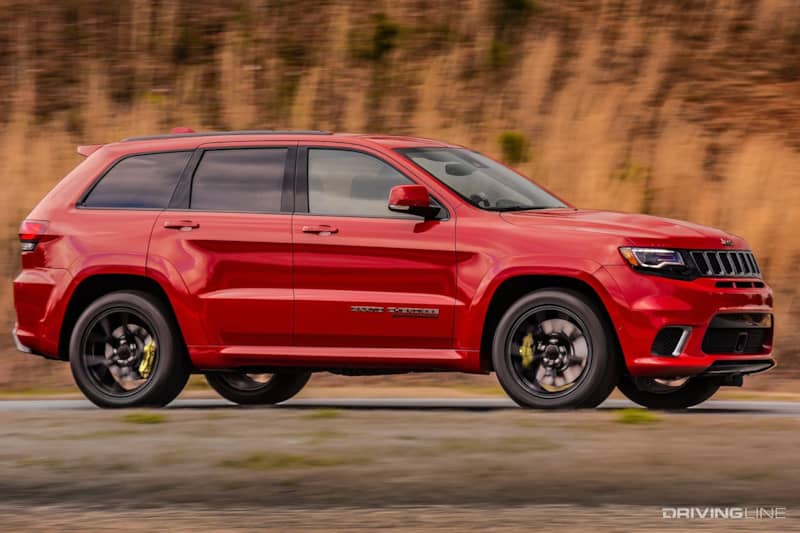 There's no doubt you've heard of the Grand Cherokee Trackhawk, which isn't just a fast SUV—it's one of the craziest vehicles ever made. But Jeep's lineage of building quick people-haulers goes back much further than that. It goes back over 20 years in fact, to a time before the SRT brand was even a thing.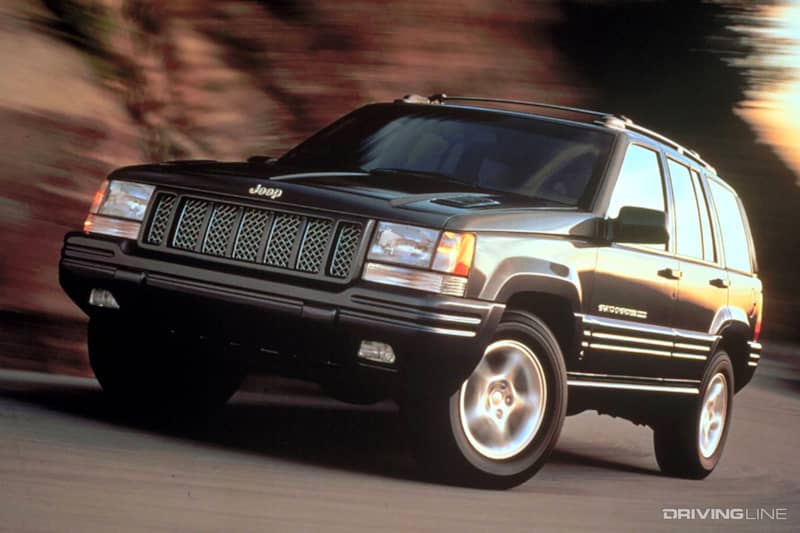 Jeep Grand Cherokee 5.9L Limited
In 1998, the Jeep Grand Cherokee was a hot commodity, riding the wave of the original SUV boom—and Jeep decided to pack the 5.9L small block V8 into a loaded Grand Cherokee called the 5.9 Limited to create its first real performance SUV. Although its 245hp and 345 lb-ft of torque are quite modest by today's standard, in the late '90s those figures were enough to make the 5.9 Limited quite the sleeper, and it helped to set the stage for the stuff that was to come in the following decade.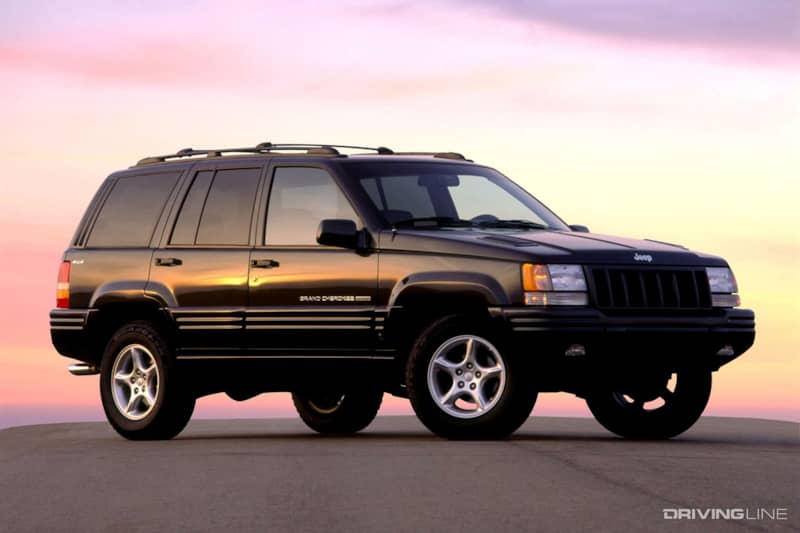 The First SRT8
While the third generation Grand Cherokee of the mid-2000s featured noticeably improved performance thanks to its new 5.7L Hemi V8, it was the 2006 Grand Cherokee SRT8 that truly transformed the family SUV into a super car in disguise.
Heavily tweaked by the Street and Racing Technology division the Grand Cherokee SRT8 featured a Hemi that displaced 6.1L and made 420hp, and its AWD system helped put the power down in ways that rear-drive muscle cars could not.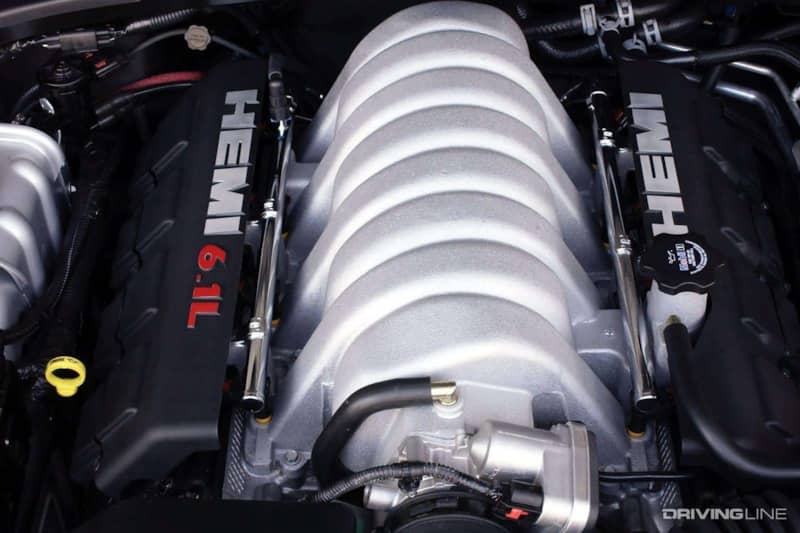 Not only was the original Grand Cherokee SRT8 capable of hitting 60 mph in less than five seconds, its performance-tuned suspension, wide sticky tires and Brembo brakes made it handle and stop in ways you'd never expect from a large, heavy SUV.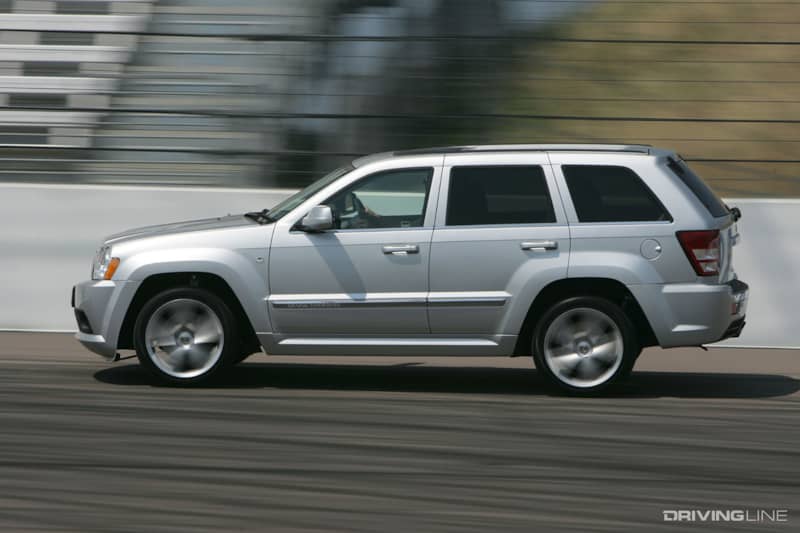 With a price starting at $40,000 back in 2006, it delivered a lot of bang for the buck. Speaking of bang for the buck, the original Grand Cherokee SRT8 offers a lot of value on the used market right now.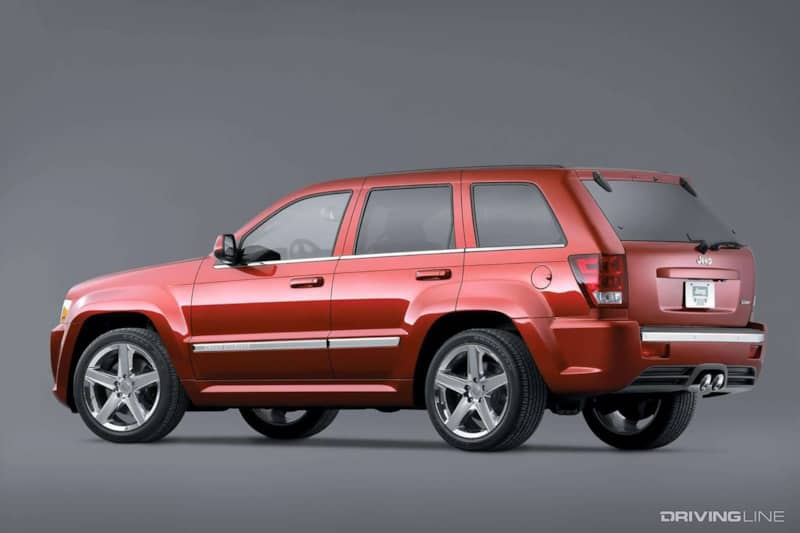 Upping the Ante
In 2011, the new fourth generation Grand Cherokee arrived featuring more space and refinement, and the next generation Grand Cherokee SRT8 followed shortly after for the 2012 model year with some substantial improvements.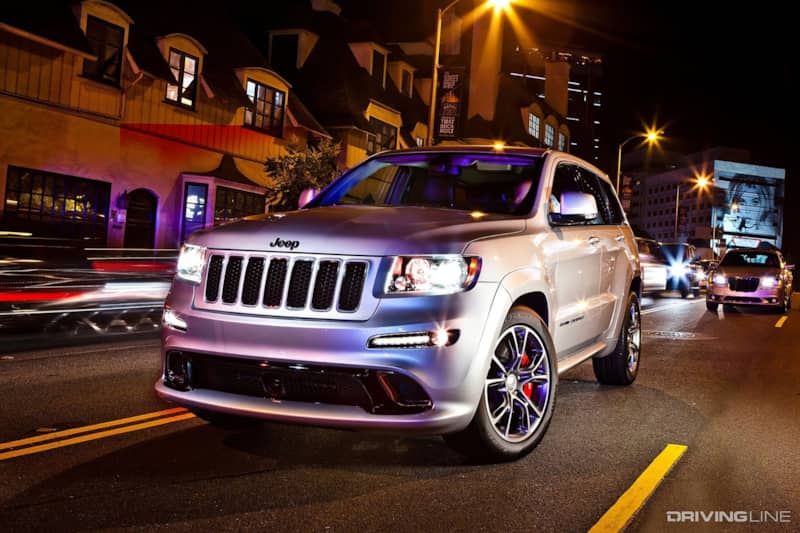 It's Hemi V8 now displaced 6.4L and made 470hp, sent to all four wheels via an electronic transfer case, and along with its giant six-piston Brembo brakes, the Grand Cherokee SRT8 now rode on adaptive dampers and featured multiple driving modes for various types of terrain—including the race track.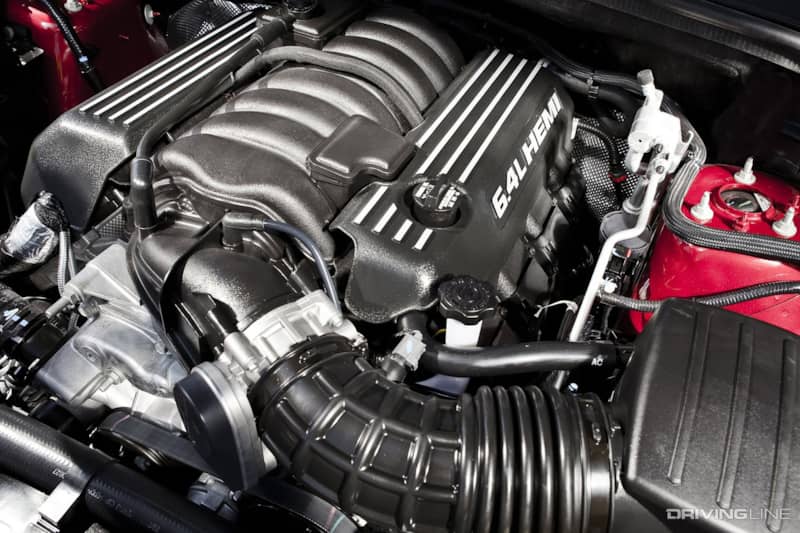 Inside, the 2012 Grand Cherokee SRT8 featured a cabin that was nicer than ever, and it could even serve as a capable tow vehicle thanks to a more hitch-friendly exhaust layout when compared to the previous version.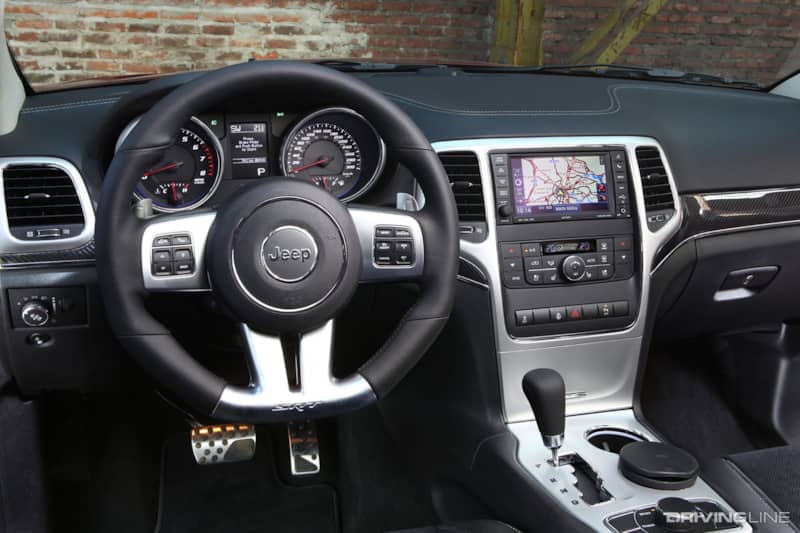 Even with a fairly antiquated five-speed automatic transmission, the 2012 Grand Cherokee SRT8 was able to hit 60 mph in 4.7 seconds as it continued to give a uniquely American spin on the high performance SUV segment.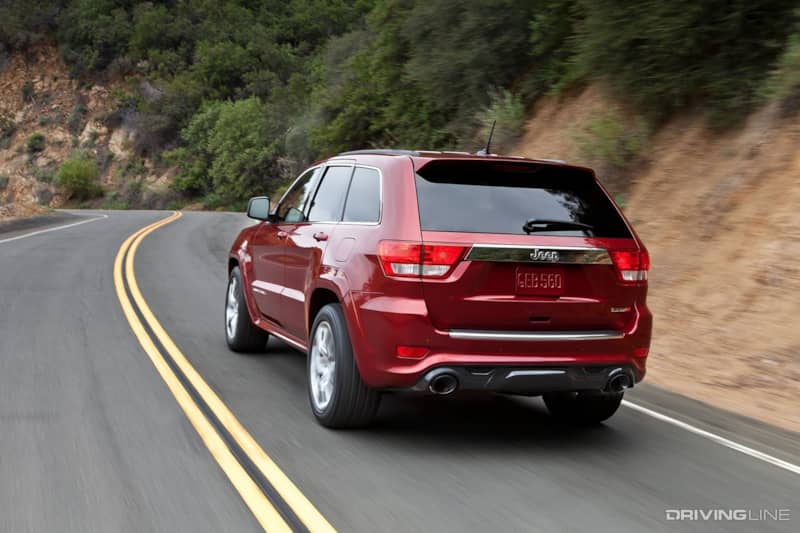 In the proceeding model years, the Grand Cherokee SRT8 continued to receive tweaks and improvements, including a more modern and more efficient eight-speed transmission and improved cabin technology and driver-assist features.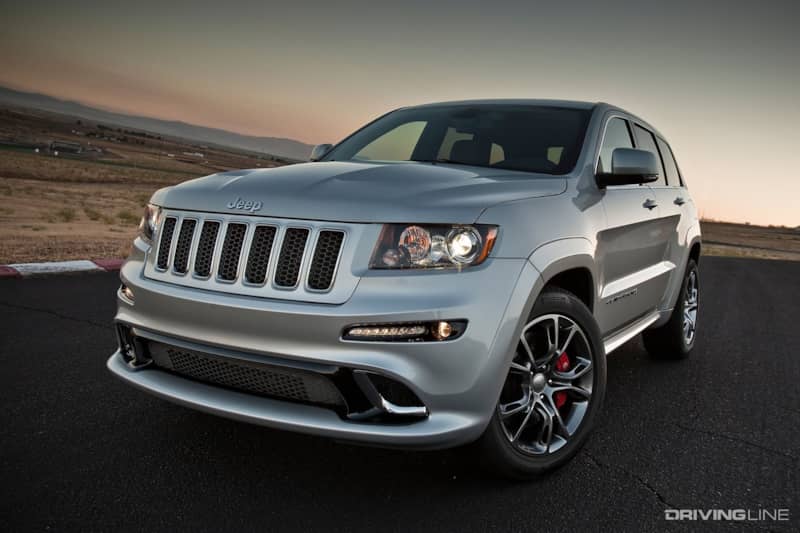 While it was always going to be a niche vehicle, the Grand Cherokee SRT8 continued to build a following among those who wanted comfortable and practical SUV that happened to have the DNA of a high performance muscle car.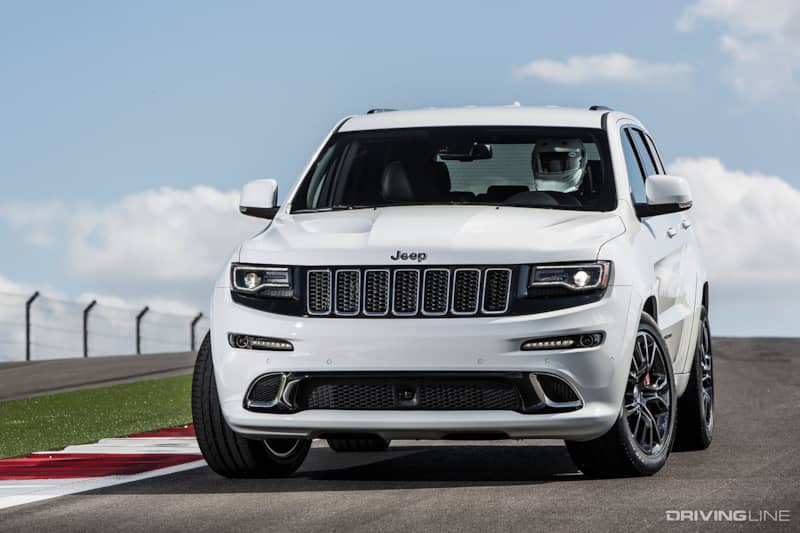 Enter the Trackhawk
But niche doesn't even begin to describe the next entry in the high performance Grand Cherokee lineup—the Trackhawk. It's what happened when engineers decided to drop the Challenger Hellcat's 707hp 6.2L supercharged Hemi into the AWD Cherokee SRT8.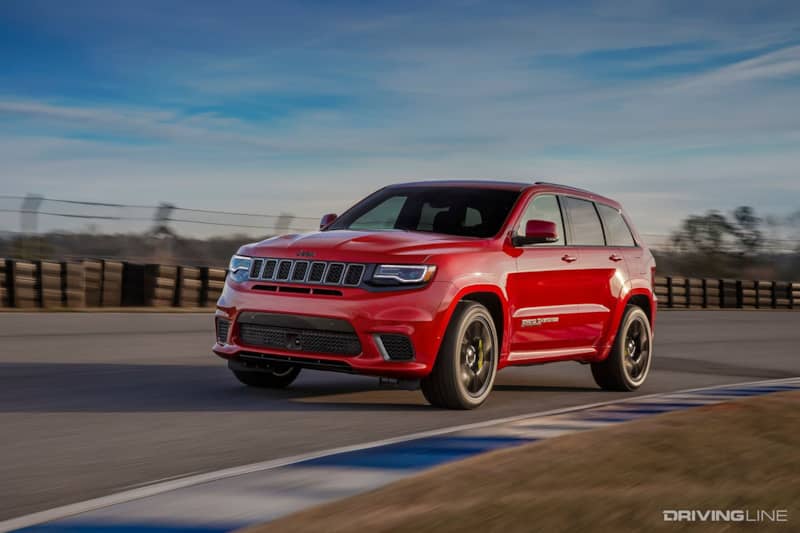 The result was a super sleeper and a performance vehicle unlike anything America had ever built before. The blown V8 and AWD transformed the Jeep from being very fast to being comically fast, and it became the exact sort of crazy hot rod FCA has become known for in recent years.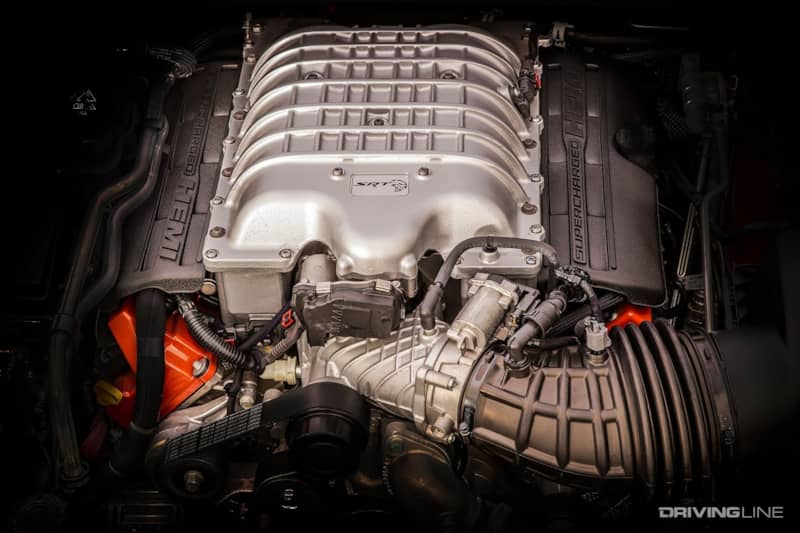 With its blown Hemi, the Trackhawk is capable of hitting 60 mph in the low three second range and a high 11-second quarter mile. Those are numbers that are great for purpose-built performance cars and downright insane for a factory tweaked SUV.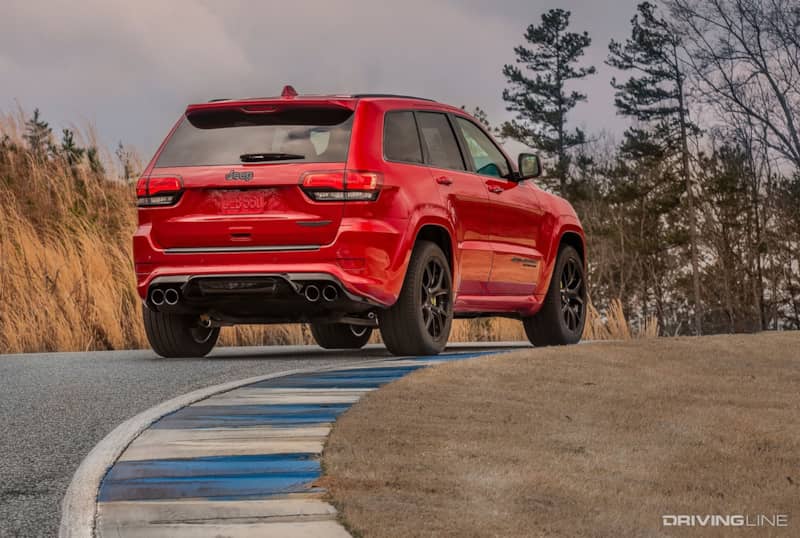 While it's incredible what Jeep and SRT have done with the Grand Cherokee platform, the current model is also starting to get quite long in the tooth. Naturally there's been a lot of speculation about what direction they'll go with the next generation Grand Cherokee, but whatever happens we expect the crazed-folks at SRT to keep pumping out fast Jeeps for as long as they can.