From Chevy with Luv: Chevrolet's Mini-Truck Remains A Missing Link To Classic 70s Pickups
Any classic truck fan knows that if you look back far enough, compact pickups suddenly disappear off of the radar. While traditional open-bed trucks have been a staple of the automotive scene in America almost since the very beginning, they've almost always trended towards full-size, task-focused machines that were aimed at the farmers, industries and independent contractors who truly needed them to get a specific job done.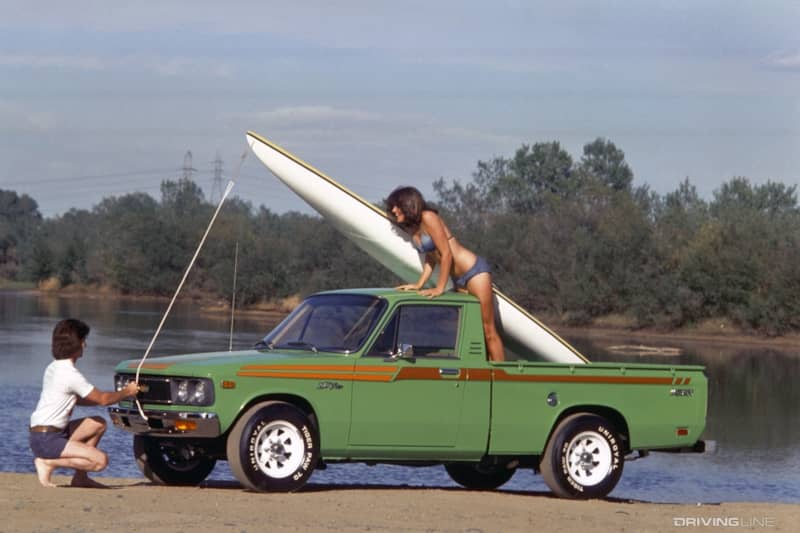 That all changed in the 1970s, when the influx of smaller-than-standard import automobiles in every segment had begun to clue Detroit in to the fact that drivers were looking for more (or in this case, less) than just a 'one-size-fits-all' solution. Whether due to rising fuel costs, shrinking urban parking spaces, or driving preferences, compact trucks started to have a sales appeal that could no longer be denied.
This caused some consternation state-side, because few major automakers were prepared with ready-made mini-trucks on their own. It was a situation that required creative thinking on the part of both product planners and ad executives—and one that was directly responsible for the birth of the Chevrolet Luv truck.
Outside Assist
They say business is all about relationships, and that's certainly been the case whenever a U.S.-based car company has had to make a sudden pivot towards a new market that caught it flat-footed. Like most of its rivals, over the years General Motors had acquired influential ownership stakes (or even outright control) in a long list of foreign automakers, allowing them access to countries and regions where GM's American brands had less reach.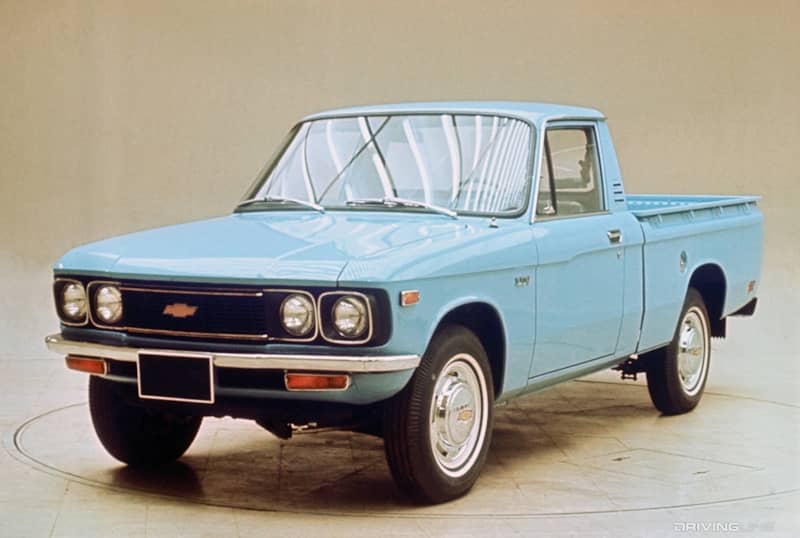 In determining the course of its suddenly-necessary mini-truck strategy, the General decided to reverse the flow with its Isuzu subsidiary in Japan by selecting one of its existing small pickups and bringing it across the ocean as a captive import. Thus the Isuzu Faster was rebadged the Chevrolet LUV, or Light Utility Vehicle, kicking off an entirely new era of trucking for Chevy.
Right Truck, Right Time
The timing was right. In 1972 Isuzu had just released the first generation of its Faster, a truck intended to replace the Wasp, which had served as a coupe/utility option with an open cargo bed rather than a standard pickup. Still, the truck would share components with the Florian sedan, particularly in the cab, helping to soften the vehicle's styling and keep it in line with the size restrictions imposed by more aggressive taxation policies in its Japanese home market.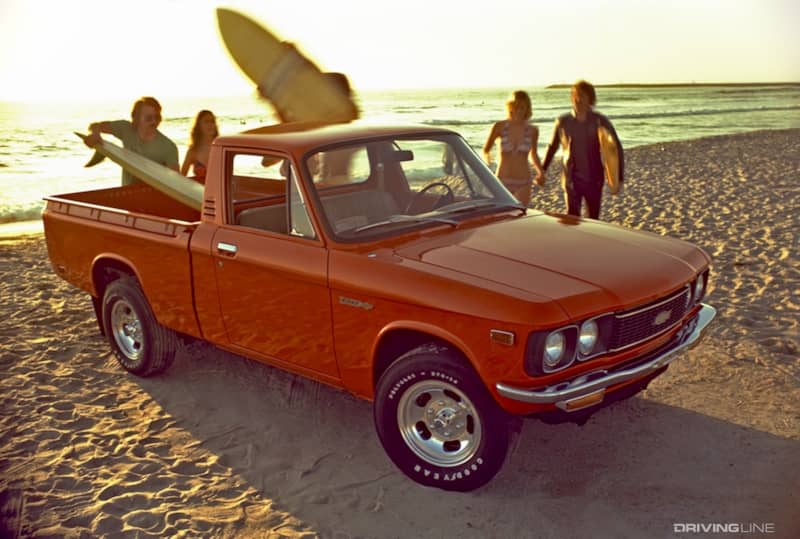 Chevrolet elected to bring over the Faster lock, stock, and barrel, making very few changes to the vehicle's appearance and none to its design or drivetrain. This meant that it selected the 1.8-liter version of Isuzu's four-cylinder motor and tuned it to deliver a modest 75 hp and 88 lb-ft of torque. A manual gearbox was standard (with an automatic eventually becoming optional).
While that might sound like a laughable mount of power for a pickup, the lightweight design of the LUV gave it a more than respectable payload capacity. Officially, the truck was rated at just over 1,110 lbs of hauling in its six foot box. By 1978, Chevrolet would add a seven foot box that bumped hauling up to 1,635 lbs. That's a near match for the advertised payload of some current-day Chevrolet Silverado models, as the large size and lengthy features list of modern full size trucks has eaten considerably into their gross vehicle weight rating.
Great Success
Chevrolet's launch strategy for the LUV was cautious at first. Initially, only areas where brands like Datsun and Toyota had enjoyed success with their respective small trucks were targeted, but it wasn't long before the Light Utility Vehicle's whimsical name and marketing campaign had tapped in to nationwide demand. Sales were strong right from the get-go but by the middle of the decade, a country wracked by energy crisis news and changing driving habits would push the number of LUV trucks out the door to the tune of nearly 70,000 units a year.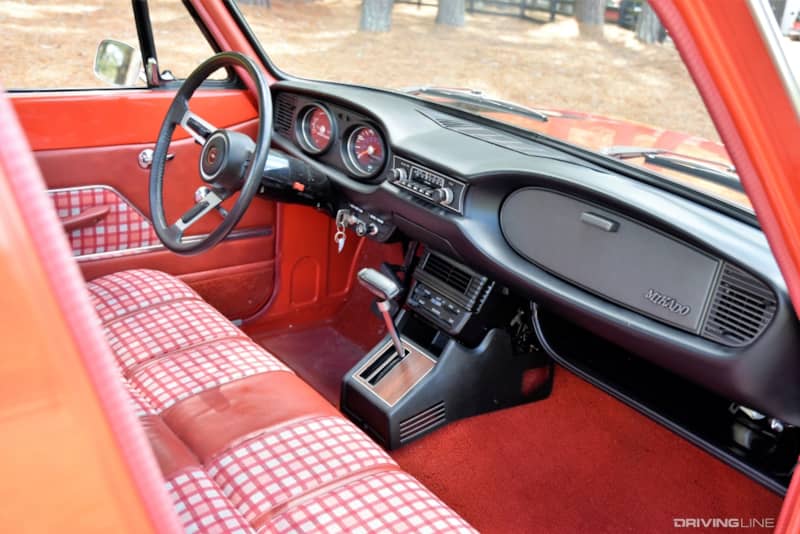 This was all the more interesting given that four-wheel drive didn't come as a LUV option until 1979 (a year after a mild restyling gave the truck a fresh face). Chevy hadn't been courting the off-road crowd, but instead discovered a previously untapped subset of buyers who favored the utility provided by a small truck without having to deal with the large footprint (and less comfortable ride) of a much larger pickup. A big part of the LUV's more car-like driving experience had to do with its independent front suspension, even in four-wheel drive form, which gave it a leg-up over other compact rivals at the time.
In-House Option On The Way
Despite its success, the writing was on the wall for the LUV truck as the 80s zoomed into view. The Chevy had sold 100,000 units in 1979 and only 12,000 fewer than that the year after, but advances in vehicle design were beginning to leave the largely-unchanged pickup in the dust.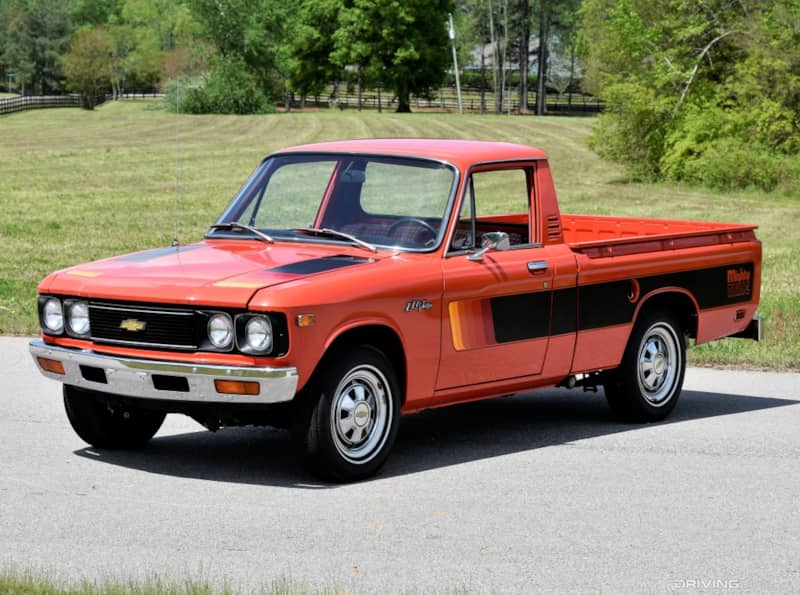 A second-generation version of the truck was unveiled for 1981, but based on its identical drivetrain and milquetoast sheet metal updates it was clear that Chevrolet was doing the bare minimum to keep the LUV in showrooms. The reason? General Motors had been developing a small truck platform of its own, the S10/S15 twins, which would appear for the 1982 model year. It was far more cost-effective for Chevrolet to build its own compact pickup than to keep buying dated Isuzu examples, and the LUV faded from the public consciousness almost as abruptly as it had appeared a decade before.
Curious about another niche Chevrolet truck? Check out our profile of the Chevrolet SSR.