Go Big or Go Home? Pros & Cons of Upsizing Your CUV's Tires
If you are interested in off-road driving, and (let's be honest) sometimes just the appearance of being interested in off-road driving, putting larger tires on your vehicle has always been an essential upgrade.
Whether the vehicle is a vintage Jeep or a modern CUV, upsizing tires is often the first upgrade many enthusiasts do, but when it comes to CUVs and crossovers in particular, there a few things to consider before swapping to larger tires. Let's take a quick look.
An Easy Lift
In addition to the larger rubber itself, one of the most common reasons to upsize your tires is that it's one of the easiest ways to pick up some extra ground clearance.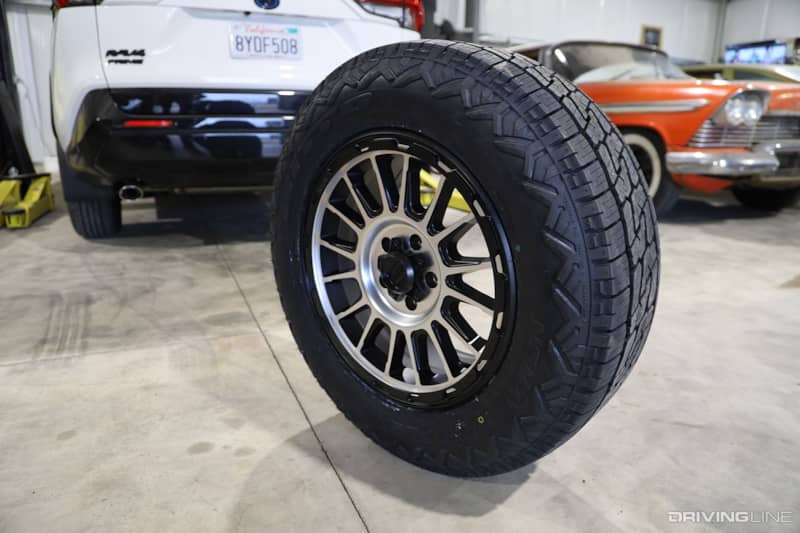 While an inch or so might not sound like a lot on paper, it can make a big difference in the real world, especially on a CUV where a limited amount of ground clearance is one of the biggest obstacles to overcome when off-road driving.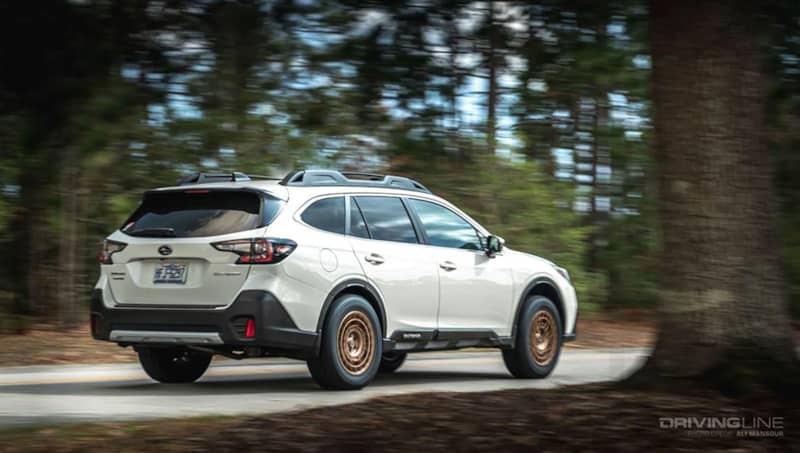 There is an increasing amount of CUV owners who are installing aftermarket suspension parts to lift their vehicles, but fitting larger tires on a CUV is simple, easy and straightforward.
But Will it Fit?
With that said, if you plan on going with a larger-than-stock tire size you'll want to make sure it will fit your vehicle. As a general rule, most vehicles will allow you to go an inch or so larger in overall diameter before encountering any rubbing issues, but you'll want to ensure beforehand.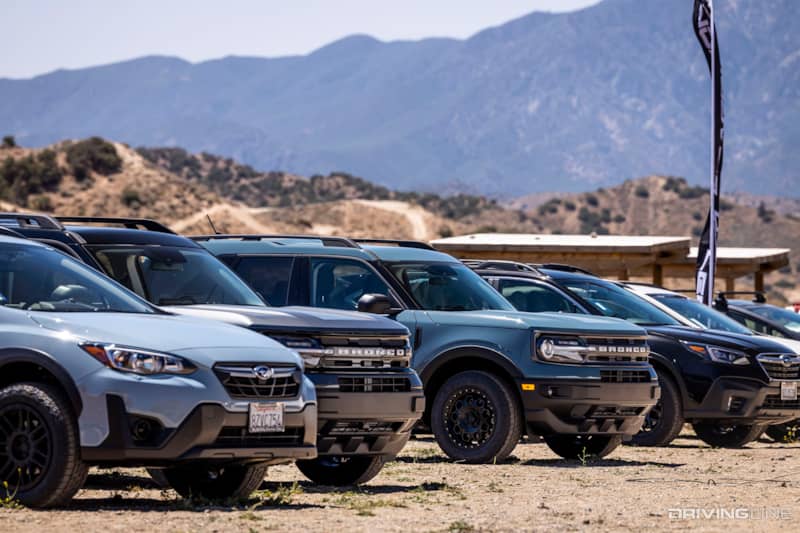 With most of the popular CUV platforms, there's a wide amount of info available on what fits and what doesn't, and that takes a lot of the effort and guesswork out of the process.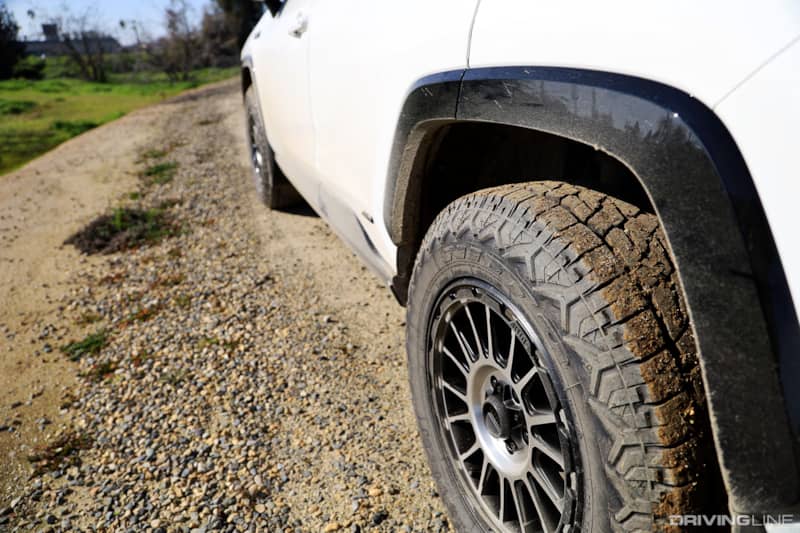 And even if they aren't a direct fit, they can often be made to work with minor modifications, but you'll want to make sure that's something you are comfortable doing, especially on a vehicle that's leased or financed. 
Fuel Economy: Two Sides of the Same Coin
As you'd expect, moving to a larger, possibly heavier tire is going to have a negative impact on fuel economy. And when it comes to CUVs there are really two different ways to look at this.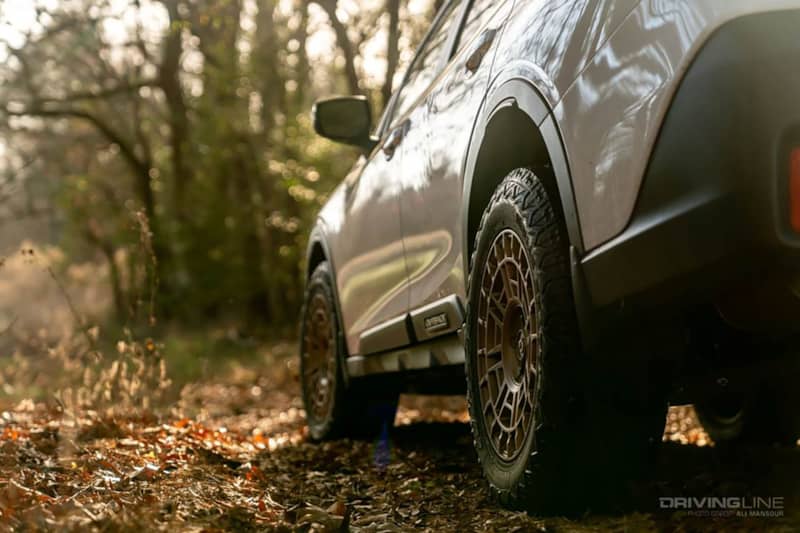 On the one hand, many people buy CUVs specifically for their superior fuel economy compared to larger trucks and SUVs—and one could argue that lowering your MPG at all defeats that purpose.
On the other hand, you could argue that a CUV is a great starting point because it can still deliver decent fuel economy after you've done things like adding larger tires, especially on a vehicle that still sees lots of highway miles. As with many upgrades, you'll have to consider your goals and the type of driving you do before making a purchase.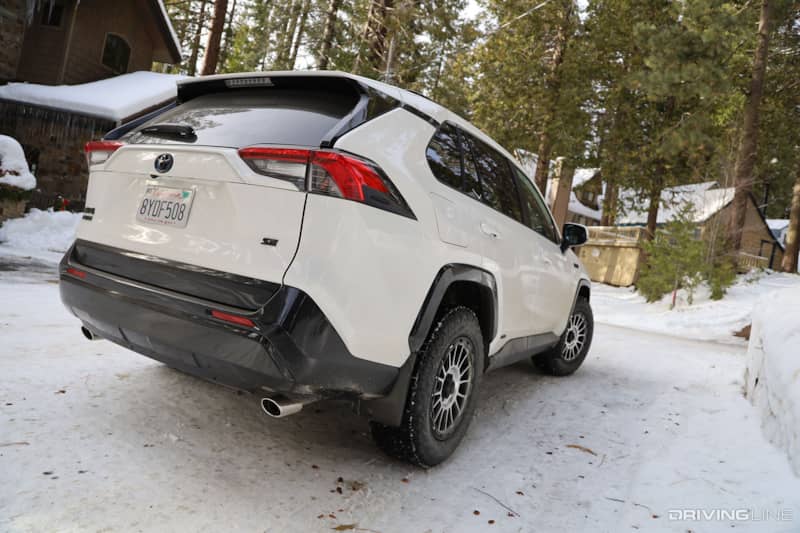 Research is Key
After doing some research, I learned that my 2021 RAV4 Prime could handle a "plus one" 245-65-17 Nitto Nomad Grappler crossover-terrain tire without any fitment issues. And I've been very happy with the results.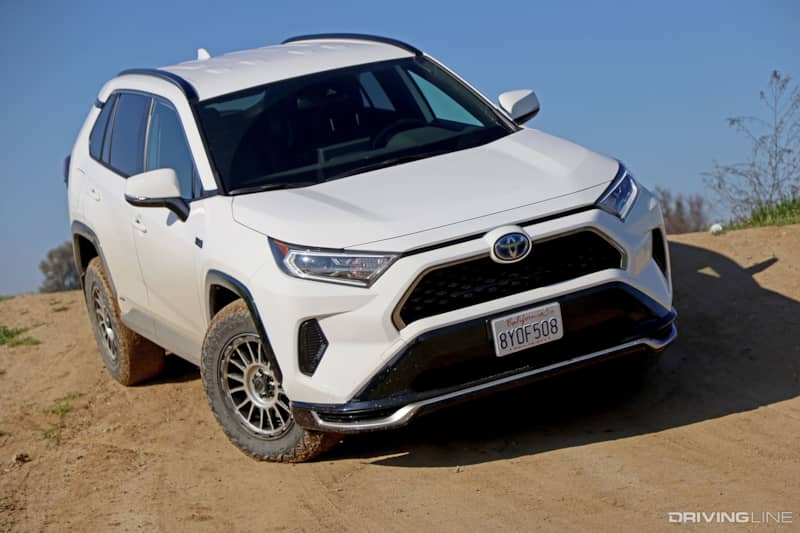 Yes, the increased size and weight has led to modest drops in efficiency, but I knew that going in. For me, the improved ground clearance, larger contact patch with the ground, and the more aggressive look were worth the single trade-off.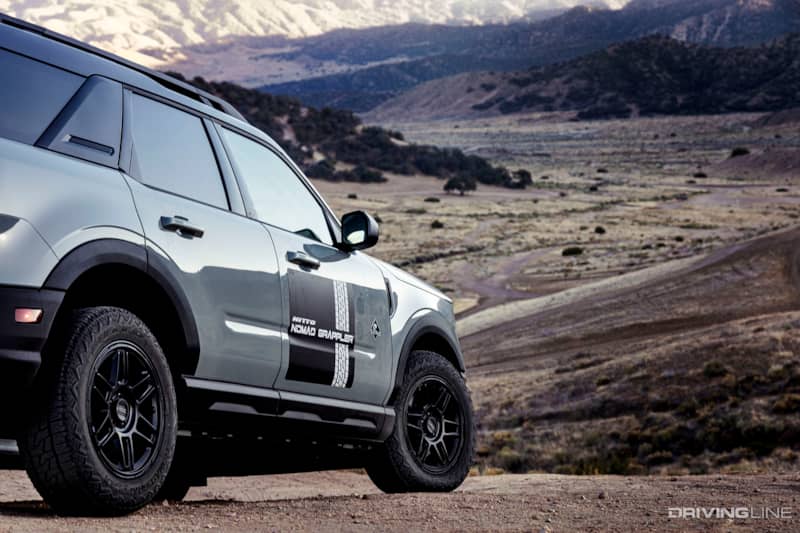 Aggressive Look/Stock Size
If miles-per-gallon are the highest priority, you can stick with your stock size, yet still dramatically improve off-road performance (and looks) by switching to a CUV-specific all-terrain tire like the aforementioned Nomad Grappler.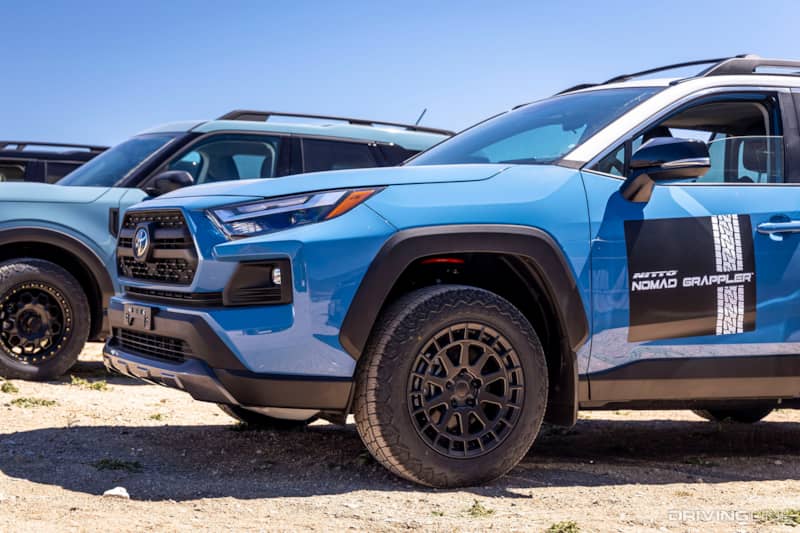 But if you do decide that the trade-offs are worth it, you'll probably find that even a modest tire upsize is one of the simplest and most cost-effective CUV upgrades you can do.