Hardbody Hero: Why the '80s & '90s Nissan Pickup is Already a Classic
When it comes to Japanese minitrucks of the 1980s and 1990s it's the Toyotas that are the most beloved, mostly for their bulletproof reliability and a cool image cultivated by things like the Back to the Future films.
But the Nissan trucks of the same era aren't to be overlooked. In fact, with the recent popularity of all things '80s and '90s one could already consider these trucks classics and here are some reasons why.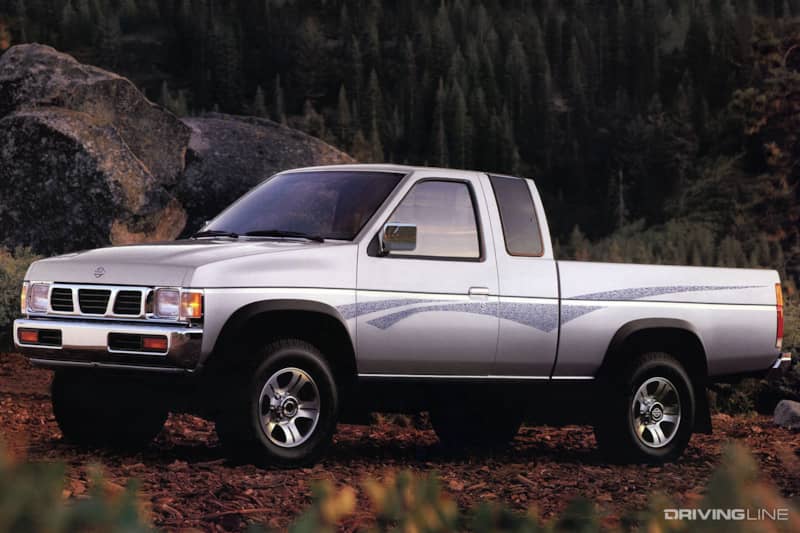 Nissan Hardbody
The D21 generation Nissan truck arrived in 1986 as a replacement for the Datsun/Nissan 720 pickup and was sold under a variety of other names depending on which country you were in.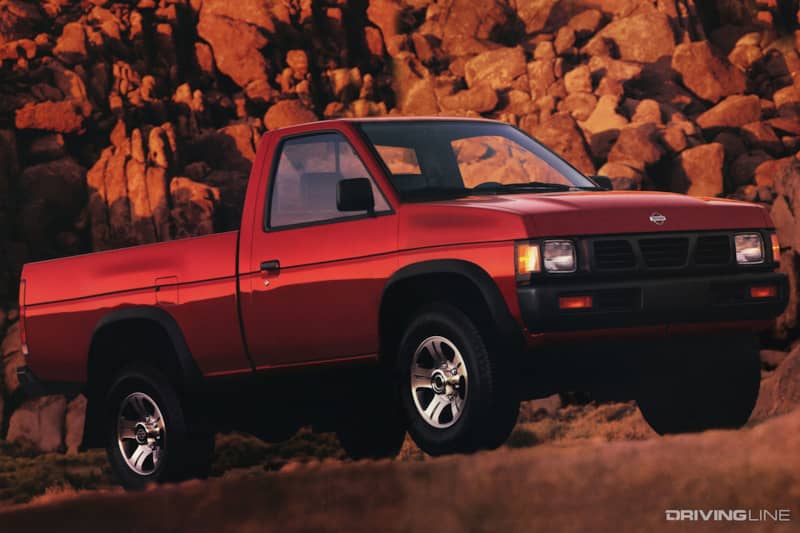 Here in North America it was marketed as the Nissan Hardbody, and it was a much more stylized and modern looking truck than the 720 it replaced, with bulging fenders and flush bumpers.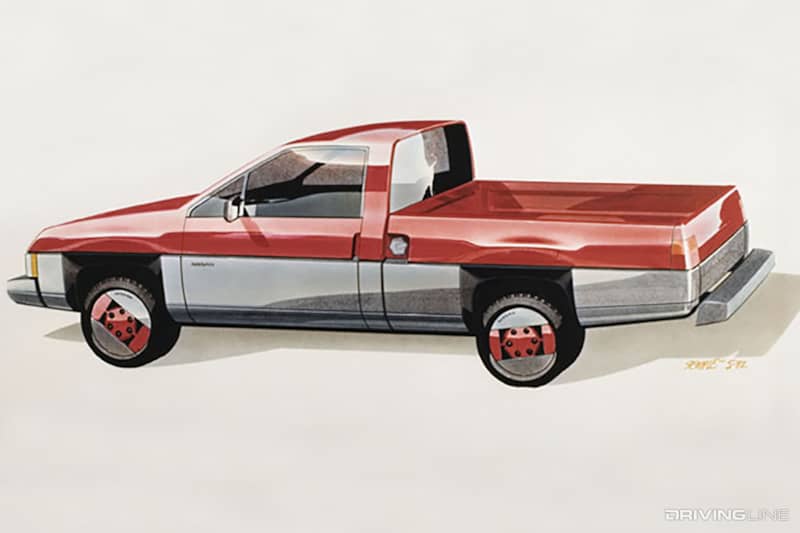 In the US the Hardbody was available in either a standard or extended cab configurations with both long and short bed options.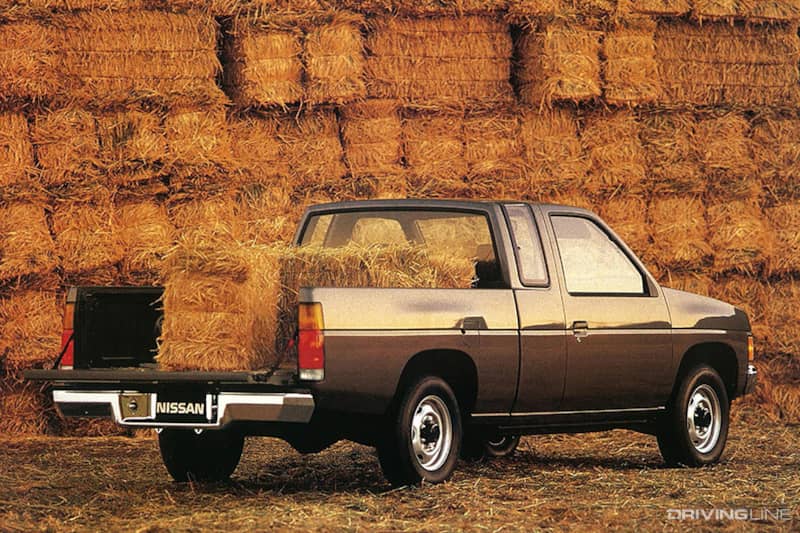 In the US market there were two different engine options available. Most trucks had a 2.4L four-cylinder, first a Z-series engine before it was replaced with the KA24E SOHC motor in 1990. Notably this was the same engine that powered the 1989-90 US market 240SX.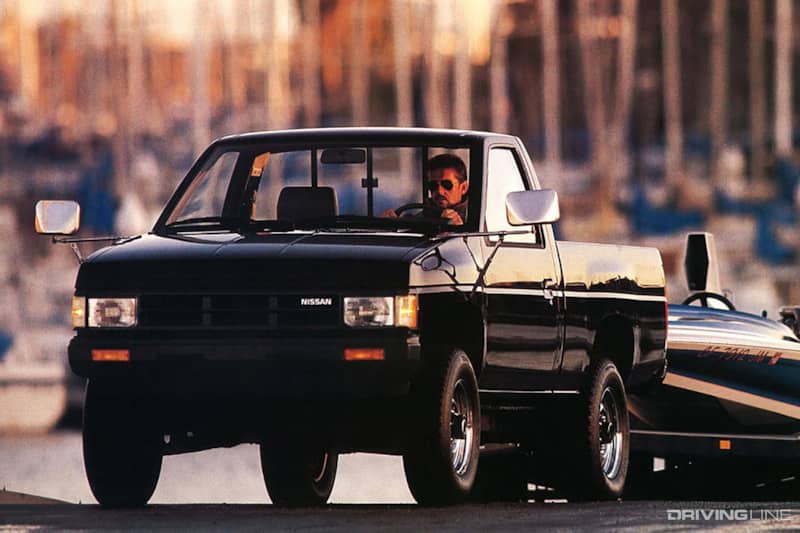 A V6 engine option was also available, displacing 3.0L and coming from Nissan's widely used VG family. Smaller displacement four-cylinder engines along with turbodiesels were offered in overseas markets.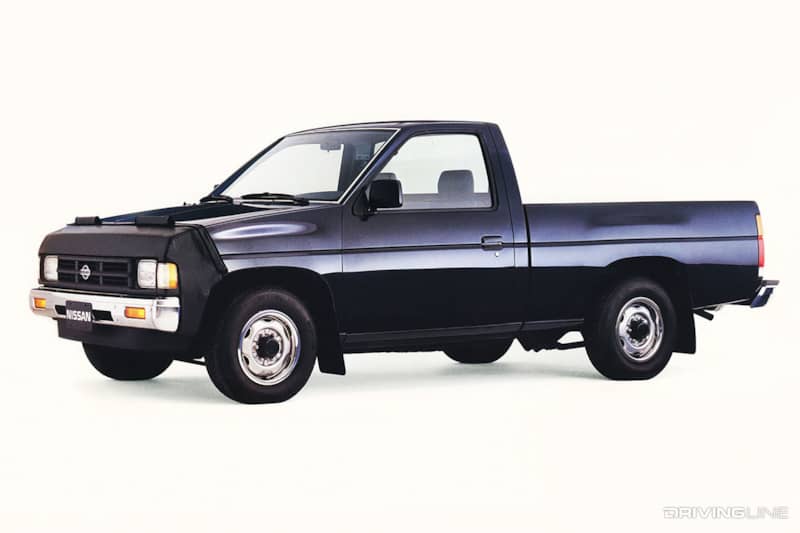 Also available in other markets, but not in the US, was a four-door crew cab—as was the case with most Japanese pickups of the '80s and '90s.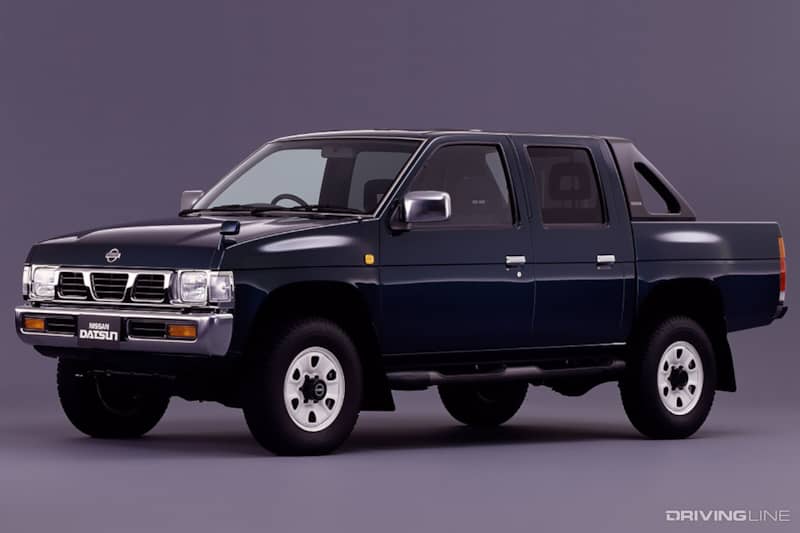 Success On- and Off-Road
The Hardbody was a very successful product for Nissan, and although it couldn't quite match Toyota's reputation for legendary quality, it nonetheless won over many truck buyers during its run.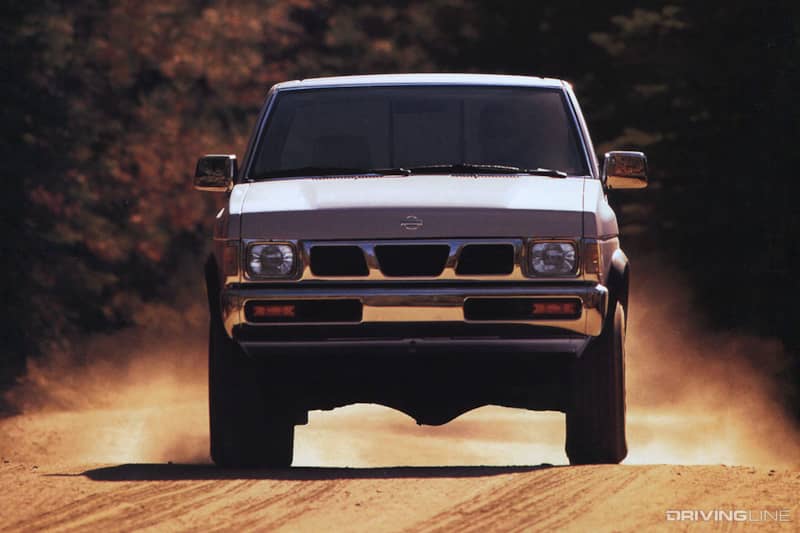 More than just a basic work truck though, the Hardbody proved itself in off-roading competition at events like the Mint 400 and Baja 500.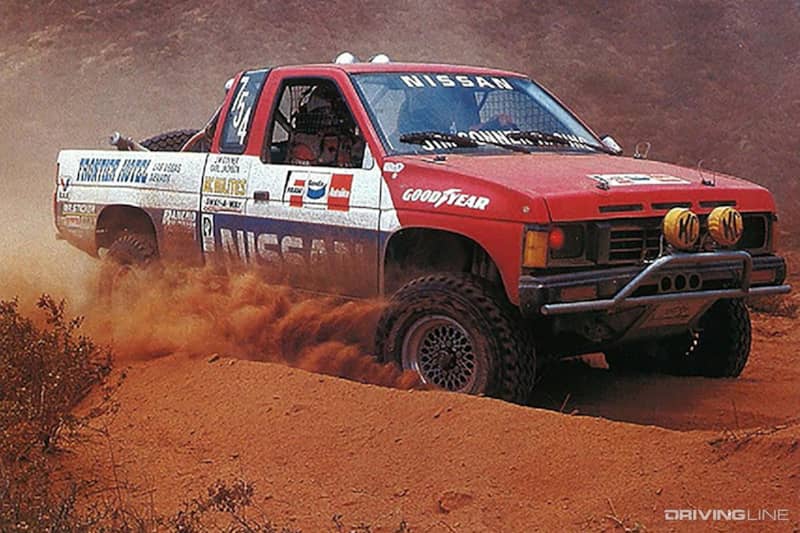 There was even a rare factory outfitted off-road Hardbody in 1988 known as the Desert Runner which is just overflowing in '80s coolness.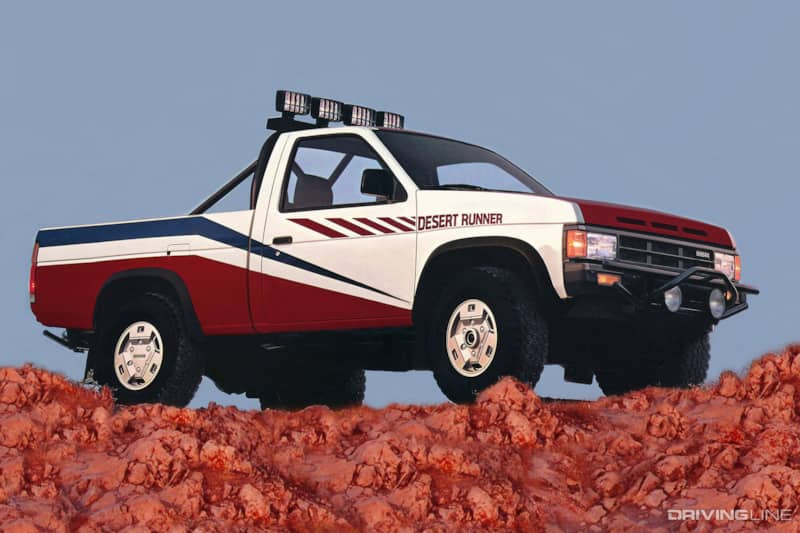 It wasn't just off-road racing where the Hardbody could be found. The little trucks were also campaigned in SCCA road racing and made appearances at the legendary Bonneville salt flats.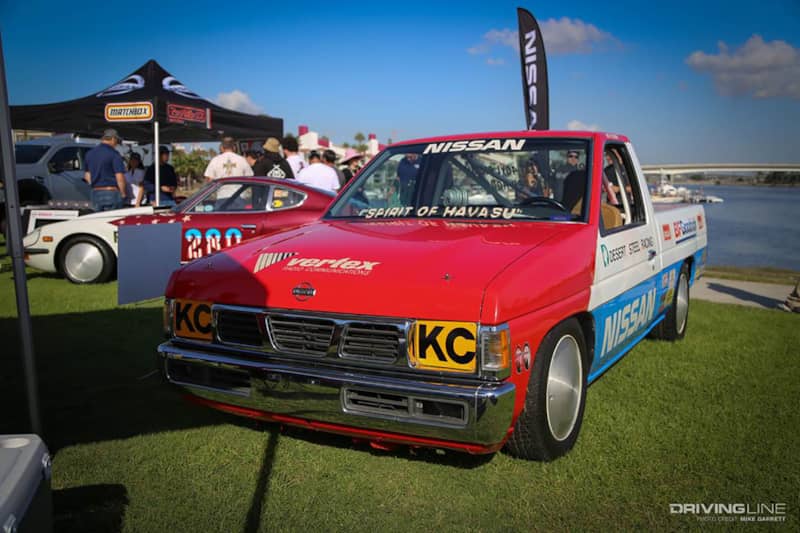 End of an Era
In the US the Hardbody was sold through the 1997 model year when it was replaced by the Nissan Frontier. In other international markets the D21 pickup was still in production as late as 2014.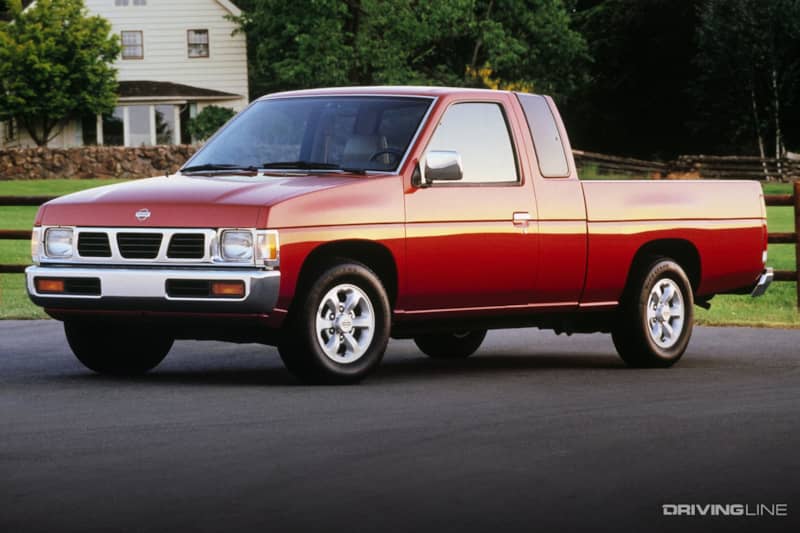 Ultimately while Nissan trucks may not enjoy the same rabid following that Toyotas do, the Hardbody's unique styling and impressive capability for its time make it an icon of the minitruck era.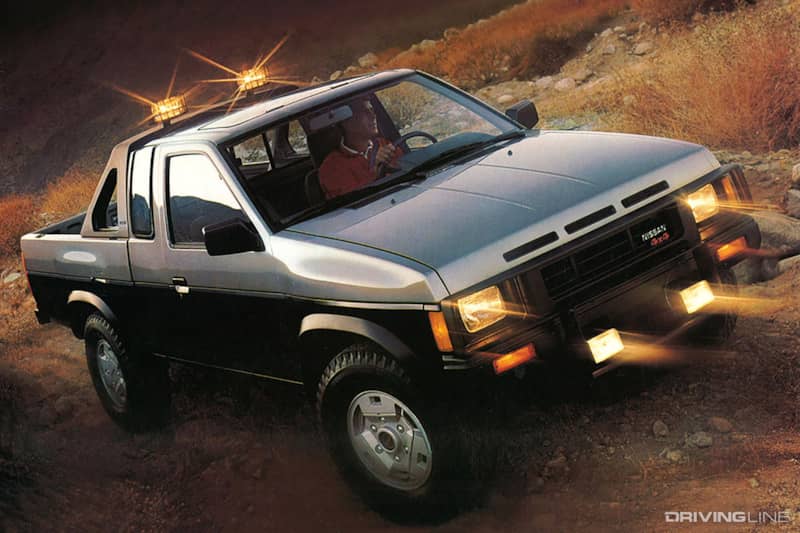 While many of these pickups weren't treated kindly over the years, there were enough of them sold that they can still be found pretty easily today, and they are still relatively inexpensive.
So if you are looking for a cool, affordable project truck to build into an off-roader, street minitruck or maybe even a performance vehicle the Nissan Hardbody is more than worth a look. 
More From

Driving Line
Speaking of the Nissan Frontier, here's a look at the state of Nissan's midsize pickup at the moment.