Hyundai Veloster RM19 Spy Photos: Mid-Engine Hot-Hatch
This is the Hyundai RM19, caught while testing for the first time in Germany.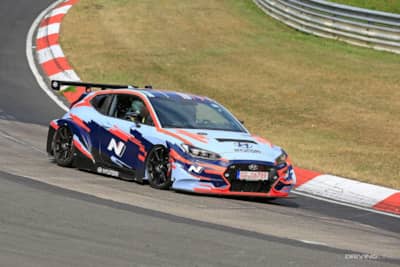 Hyundai's N performance division has been expading by building tuned versions of existing vehicles, and there are murmurings of a hot sports car in the future. N Performance's latest prototype was caught in the midst of testing a modified Veloster N on the Nurburgring that appears to have a mid-mounted engine which reportedly is a precursor to the division's dedicated car.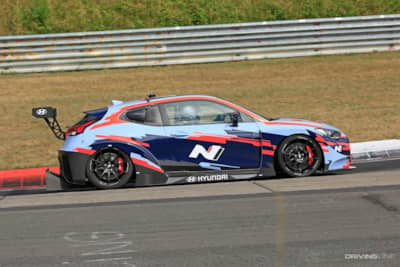 There are a few visual hints that indicate a mid-mounted engine: the front grille that has been mostly blocked off, the side windows that have been changed into air-intakes and the ducting seen though the back window.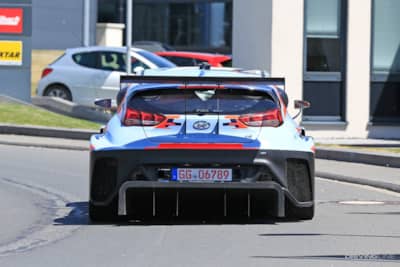 Scant official information is available about the car itself, but considering the Veloster prototype, it's probably to be a compact sports car, possibly in the manner of a Porsche 718 Boxster/Cayman. Power is likely to be delivered by a turbocharged four-cylinder, making rear-wheel-drive a possibility (and probable).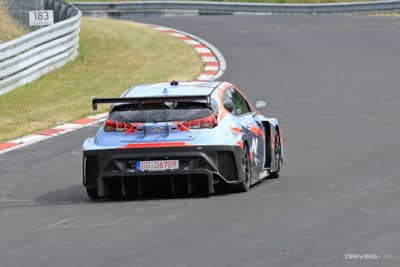 Expect global sales for the vehicle, as well, but a timeline for a production version has yet to be announced.
Want to see another mid-engine hatchback? Look at this LS Swapped VW Golf.