Importing Into the US: A Microvan for the Everyman
Picking out the perfect JDM vehicle to import can be a daunting task at first. Chris Almon works as a stunt driver and set mechanic in the bustling Atlanta movie industry. Previously working out of a Dodge Ram 5500, he found the truck too large to effectively work on set, having to park it too far away due to its immense size. When reviewing other options, he decided that a kei van would be the perfect size to move around on set, able to hide from the view of the camera and provide a workable cargo area to keep his tools dry and organized. Only one problem, kei vans are not normally sold in the U.S.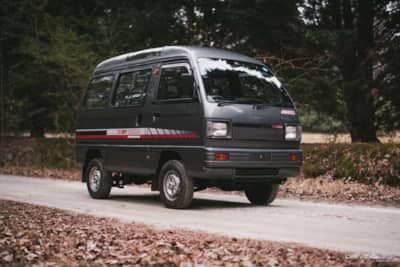 Find a Guy
Getting a hold of an imported Japanese vehicle has never been easier than it is now. While there are many popular dealerships that are bringing over dozens of cars a month for the easiest possible transaction, some buyers may want a more customized experience. Almon got in contact with a local licensed importer that also rents military vehicles for movies. Although he was originally looking for the Subaru Sambar kei van, this turbocharged AWD Suzuki Every caught his attention with its period-correct graphics and nifty interior. The importer has a contact in Japan that is constantly looking for the desired cars, looking them over pre-auction to ensure that the grading they received is accurate, finally bidding on them and arranging shipping for the purchased vehicles.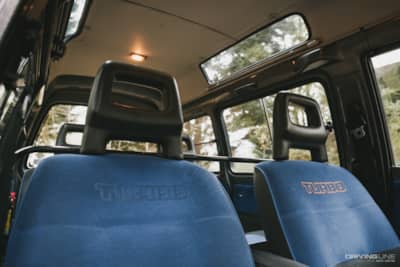 Sit and Wait
Shipping a car from Japan can take anywhere from a couple weeks to a few months, with much of that process depending on customs. One thing Almon's importer noted to him was that if there is any dirt in or under the vehicle, they can require that you hire a company to clean it and dispose of the waste before it can leave the port. They also hold it to verify the documentation and all of the paperwork. This part of the process is where it is extremely important that you have selected an importer that is familiar with the ins and outs of the process. Choosing someone fresh to the system may seem like a good way to save a few dollars up front, but if you cannot get access to your vehicle because of a misplaced form or error in preparation, it could delay you getting to drive your car for months. This is a big purchase, so don't rush in without doing your due diligence.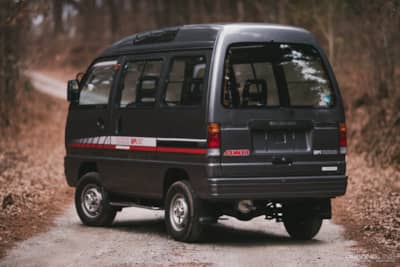 Dot Your I's and Cross Your T's
When it comes to titling your car, most importers will handle that process upon delivery and provide the buyer with a U.S. state title from their location. While any imported car that is at least 25 years old is federally legal, it is important to check to see if your state has any other stipulations on vehicles that can be registered and driven on public roads.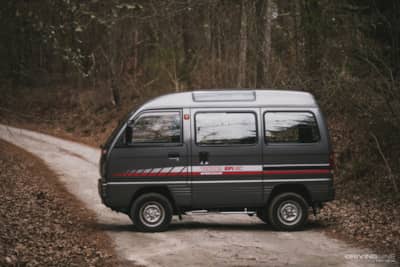 For more shots of Chris' incredibly versatile Suzuki Every, check out the gallery below!