Italian Design At The Petersen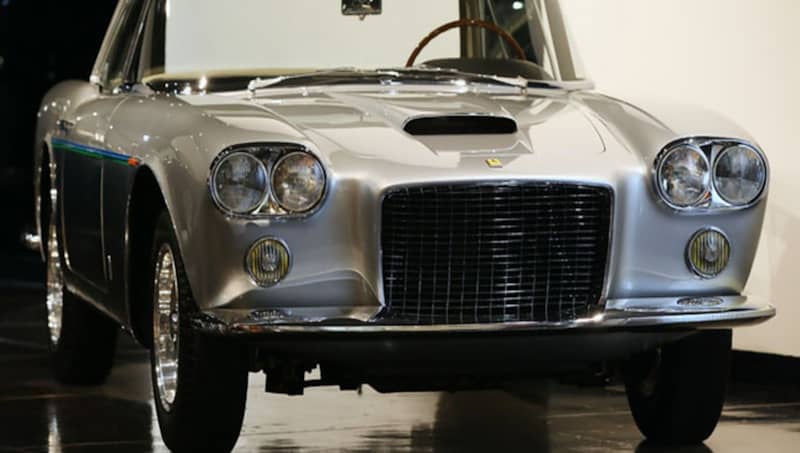 Only in Los Angeles could a museum dedicated to the automobile occupy such a prominent location along the city's Miracle Mile. After all, LA is the cradle of America's — and by extension the world's — car culture and that's why it's home to the Petersen Automotive Museum.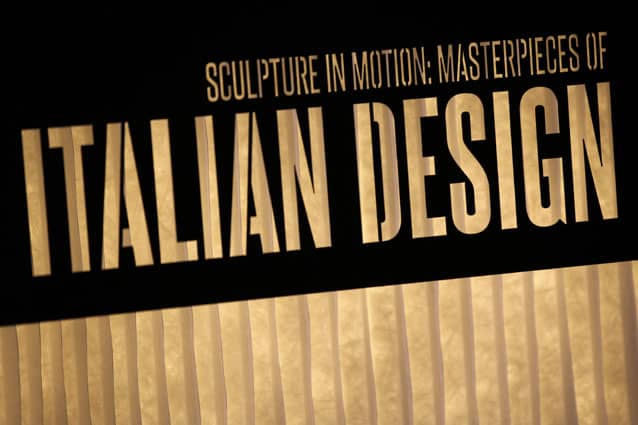 Even if you don't know who Robert E. Petersen was, chances are you've read one of his magazines. His publishing empire began with Hot Rod, and was quickly followed by the likes of Motor Trend, Guns & Ammo, and even Tiger Beat and Sassy. With the fortune amassed from his print ventures, Petersen established his namesake museum in 1994 inside a former Seibu department store where Fairfax Avenue intersects LA's famed Wilshire Boulevard. Where aisles of Japanese household goods once stood, visitors can now wind their way through life-sized dioramas of southern California's history as told by wagon-wheeled delivery trucks and salt flats racers. However, the most popular car in the museum resides in a gallery devoted to that other Los Angeles institution, Hollywood. It's the Batmobile, part of a permanent exhibit devoted to cars of the silver screen. The Petersen has over 350 vehicles on constant rotation throughout the year and themed exhibits that gather cars from all over the world. One such exhibit that is an absolute must-see is Sculpture in Motion: Masterpieces of Italian Design.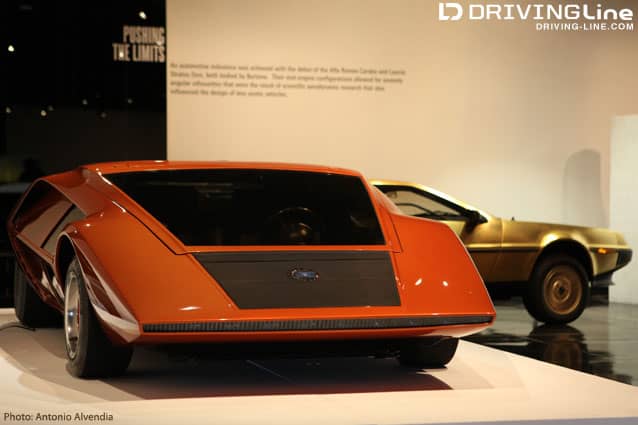 It's important to note that the word "design" in automotive terms does not mean engineering. Design is the art of making something functional look good and Italy's has been on the forefront of that for centuries, from Roman pillars to Renaissance architecture to the modern men's suit. In fact, Italy is the only country where automotive design houses are a thriving industry all their own. One of the most famous design houses is Bertone, who came up with the outrageous 1970 Lancia Stratos Zero concept. The wedge-shaped wonder is so low that traditional doors are not possible. Instead, the front windshield opens like a hatch and one steps on the black rubber pad below the opening to enter. Behind it sits the infamous DeLorean DMC-12 that formed the basis for Marty McFly's gull-winged time machine in Back to the Future. Styled by Giorgetto Giugiaro of Italdesign, this particular one was plated in 24 karat gold and available only for purchase via the American Express Gold Card catalog.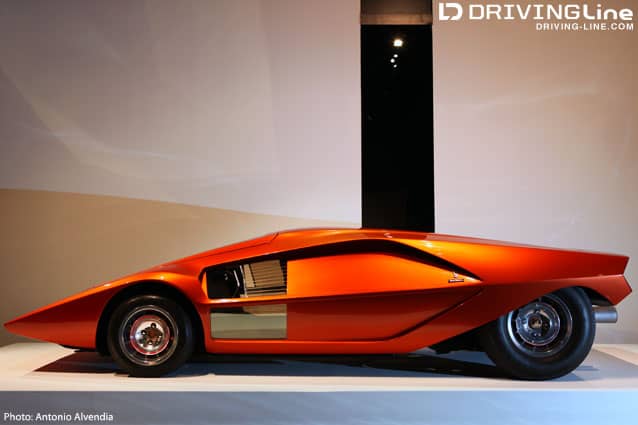 Like the Alfa Romeo Carabo concept before it (also designed by Bertone) the wedge-shaped Stratos Zero redefined the supercar form. Prior to to it, top-of-the-line sports cars all shared a basic long nose, short deck proportion — think Miura, E-Type, Corvette Stingray, or Toyota 2000GT. After Bertone came along, we got the Countach and every modern Lamborghini that followed. Even non-Italian supercars like the Lotus Esprit, McLaren F1, Jaguar XJ220, BMW M1, and Audi R8 owe Bertone a debt of gratitude. Fun fact: it's also the car Michael Jackson morphs into in Moonwalker.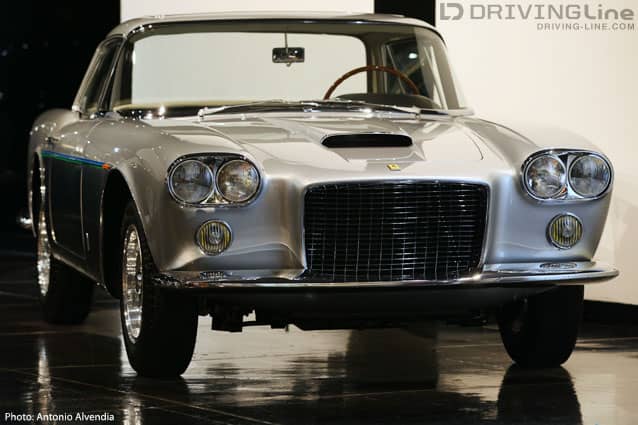 Not only did Italian design houses influence the rest of the world's automakers, many of those automakers came directly to them. Pininfarina is practically a household name, a brand unto itself. It's been Ferrari's go-to stylists for decades, and is responsible for some of the prancing horse's most legendary models, like the Testarossa, F40, and Enzo. The great thing about the Petersen, however, is that it gathers a diverse mix of popular cars as well as ones that are almost entirely unknown. Case in point: unless you're a Ferrari cognoscenti, the 1959 400 Superamerica is probably not on your radar.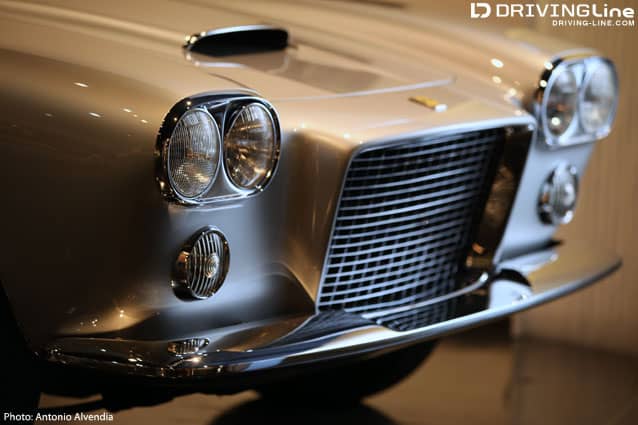 In the 1950s and 60s America's post-War economy was booming, perhaps nowhere more so than in auto-obsessed Los Angeles. It was a time when movie stars were just as fascinated with fast cars and real racing as the shadetree greasemonkey, and guys like James Dean or Steve McQueen actively scoured the world for glamourous cars that set them apart. Aiming to capture this increasingly lucrative market Ferrari released its America series (of which the California was an offshoot), large luxury grand tourers with V12 engines.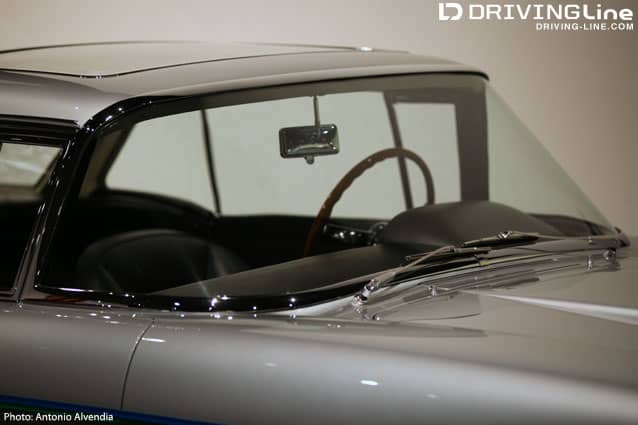 The 400 Superamerica is actually the perfect car to display at the Petersen, because it marks one of the rare occasions when American influences played a big part in a Pininfarina design. It featured a wraparound windshield, upright grille and even a hint of tailfin, key traits of American cars of the time. Then again, Pininfarina has always been the most worldly of the design houses, even appointing Japan's Ken Okuyama as head honcho at one point and penning cars for non-Italian automakers the world over.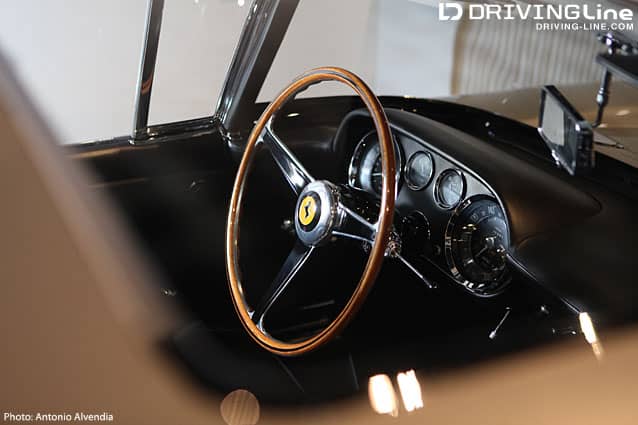 The result was a car that melded into California's environs at the time, yet looked just different enough to appear modern and elegant. Keep in mind that 1959 was when Cadillac broke the record for world's largest tailfins on its Series 62. Speaking of Cadillac, GM's top brand has been a repeat customer of Pininfarina's, with cars like the 1987 Allanté and 1961 Jacqueline Brougham Coupe named after Mrs Kennedy. And it's not just Caddy — top carmakers around the globe have hired Pininfarina to style their Rolls Royces, Jaguars, Volvos, Nissans and Peugeots.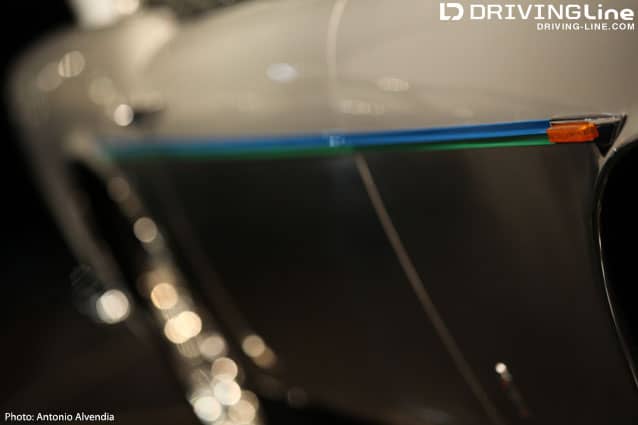 The particular 400 Superamerica at the Petersen possesses some unique custom touches not found on other specimens. Its blue and green trim are the family colors of a previous owner, and the brushed stainless steel section below wasn't present when the car was built but was added by Pininfarina later. You may think it sacrilege to modify a rare Ferrari but that is the very nature of design houses. Some are older than the automobile itself, originating from a long tradition of customizing horse drawn carriages for the very wealthy.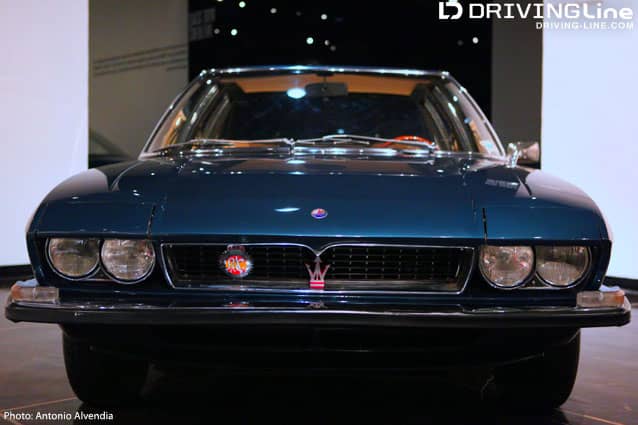 The 1970 Maserati Quattroporte on display at the Petersen once belonged to the King of Spain and was designed by Pietro Frua. Frua was considered one of Italy's top designers in the 1960s, but his company was absorbed into another design house, Ghia (of Volkswagen Karmann Ghia fame — automakers often put the designer right in the car's name as a badge of honor), with which he had a falling out. Automakers didn't always stay loyal to one design house either. The current generation of Maserati Quattroporte remains Italy's most iconic four-door (indeed, that is what quattro porte means in Italian), styled by Okuyama during his time at Pininfarina.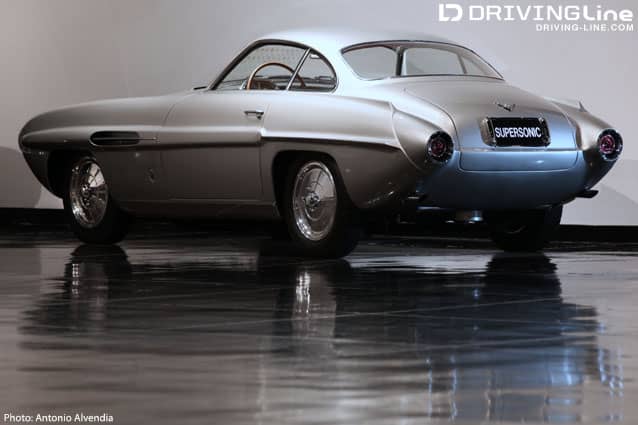 Ghia was also the genius behind the 1952 Fiat 8V Supersonic, shaped to resemble jets of the era. Its "8V" name resulted from an incorrect assumption that Ford held the V8 trademark at the time. According to some only 40 or so Supersonics were built, but the design proved popular enough that the body was also used on a short (three) run of Jaguar XKs a lone Aston Martin. A Supersonic recently fetched $1.7 million at auction, but fear not. Ghia's reach was so long that those yearning for one can purchase a Volvo P1800 that appears to have drawn much influence from the Supersonic.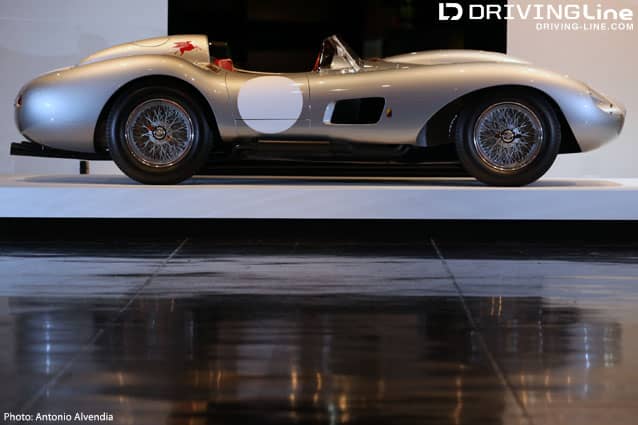 If you think the Fiat is pricy, behold the 1957 Ferrari 250 Testa Rossa — one of which recently sold for $16.4 million. Its status as one of the most legendary cars in automotive history was earned by dominating the motorsports circles in which it ran. Its stunning body was designed by Sergio Scaglietti, who happened to own a garage across the street from Ferrari's Maranello headquarters. This happenstance proved invaluable when Ferrari needed a skilled metalsmith to create his Le Mans-crushing race cars.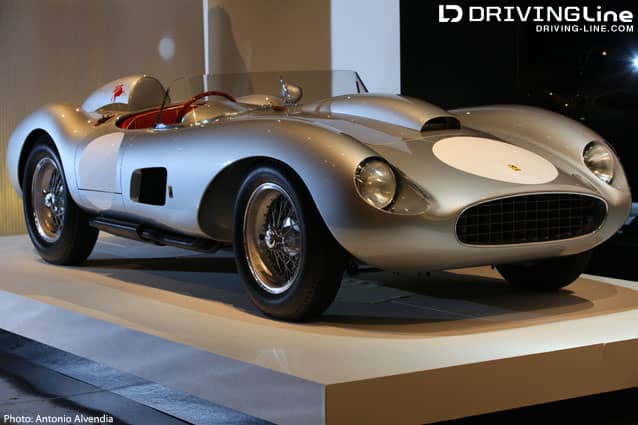 Scaglietti was not only a talented designer, but a genius shaper of metal. The curvaceous 250TR was fashioned long before computer aided design systems or industrial stamping. Instead, its sexy lines were hammered out on wooden bucks and slowly formed over hundreds of man hours.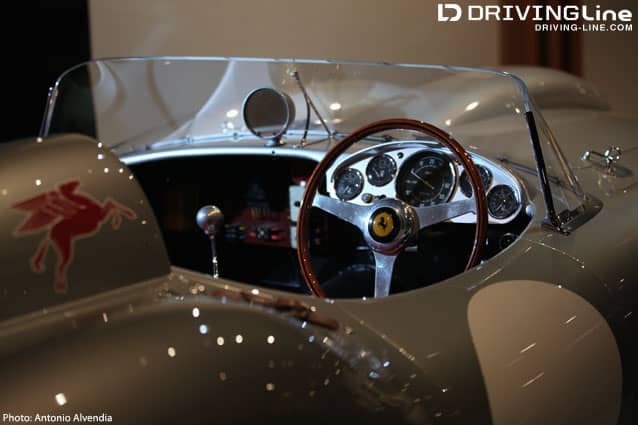 Carrozzeria Scaglietti went on to become the constructor of choice for many of Ferrari's race cars and was eventually absorbed into the Ferrari collective as an in-house works facility. Sergio himself was honored with a model bearing his name, the 612 Scaglietti, in 2004 which was, ironically, designed by Pininfarina.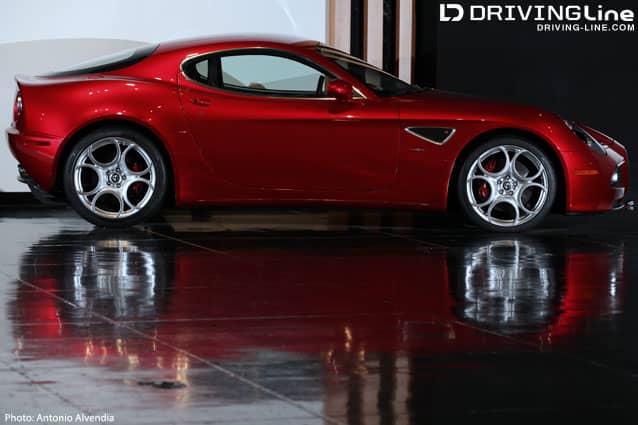 The Alfa Romeo 8C Competizione is considered by many designers one of the most beautiful production cars of the last five years. Styled at the automaker's in-house studio, Centro Stile Alfa Romeo, its name hearkens back to Alfas like the 6C 2500 Competizione that ran Italy's notorious Mille Miglia races of the 1950s. In true Italian design house fashion, only 500 were made and just 88 imported to the United States. It is chronologically the last car in the Petersen exhibit, but the walk through the Grand Salon gallery is like a living history of automotive design. Italy's influence was far reaching, and the timing of the exhibit dovetails nicely with the return of Fiat and Alfa Romeo to the US market. There are many cars there that we haven't shown you, so if you find yourself in Los Angeles be sure to check out the City of Angels' temple of the automobile. Sculptures in Motion: Masterpieces of Italian Design runs until February 3, 2013.
For more information, visit Petersen.org. - Ben Hsu