Looking Back at the Ford Taurus SHO: America's Greatest Sleeper?
Given how much horsepower the cars of today have, it's easy to forget just how different things were back in 1989. At the time a top trim Mustang GT made 225 horsepower from its 5.0 liter V8. An '89 Corvette made 245 horsepower from its 5.7 liter. An '89 Toyota Supra Turbo made 230 horsepower and the 1989 BMW M3 made just 192 horsepower.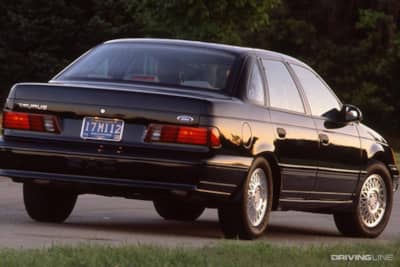 That's why it's all the more incredible to think that in 1989, Ford introduced a 220 horsepower wolf-in-sheep's-clothing called the Taurus SHO. Not only was it one of the best sleepers ever to come out of America, it's one of the more interesting vehicles Ford has ever built. Based on the popular Taurus sedan, the SHO (Super High Output) was the product of a Ford engineering team that envisioned a one-of-a-kind performance sedan that was far more exotic than its humble appearance might have suggested.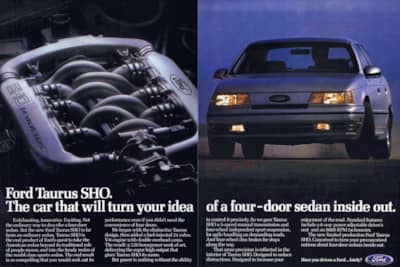 Unlike other performance cars, the SHO's formula was more than just stuffing a larger motor into a smaller car—and its engine was a unique piece unavailable in any other Ford vehicle. On the bottom end it was 3.0 liter V6, but up top the engine was heavily massaged by the engineers at Yamaha. With 220 naturally aspirated horsepower, the SHO's V6 was not only extremely powerful for its time, but it could be spun up to 7,000 RPM. It also looked very exotic with its row of snaking intake runners that continues to raise eyebrows to this day.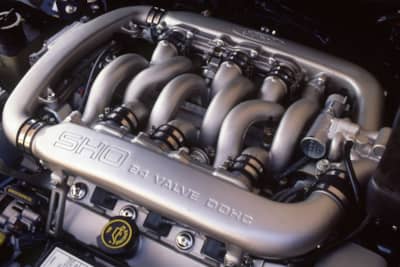 The SHO's only transmission was five-speed manual, and it could do 60 miles per hour in 6.6 seconds and hit a top speed of 143 miles per hour. These numbers might seem pedestrian by modern standards, but back in '89 that was serious stuff.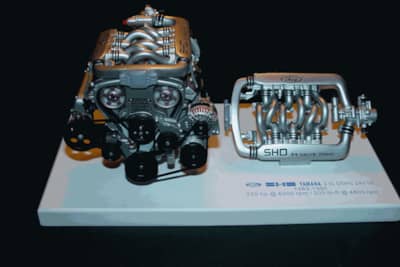 From the outside, those in the know could distinguish the SHO from its slightly more aggressive exterior styling, but to many it looked just like a normal mundane Taurus—until it blew their doors off at a stoplight.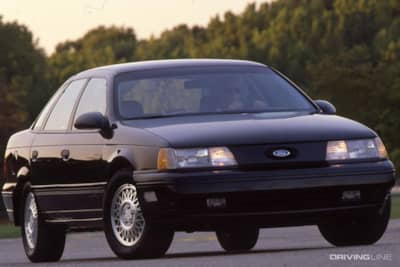 Initially planned to be a limited production special project, the SHO quickly caught on among those looking for a high performance family sedan that flew under the radar. In 1992, the second generation Taurus debuted with updated styling and the SHO continued to be part of the lineup.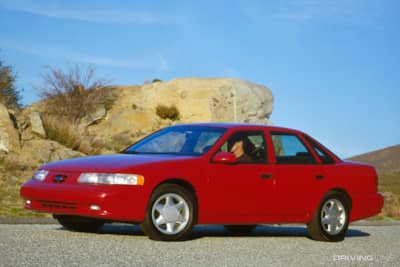 For '93 an automatic transmission was available for the first time and the automatic cars came equipped with a larger 3.2 liter engine that was better suited to the slushbox. With the new automatic added to the mix, the SHO had a broader appeal and continued to be a successful project for Ford.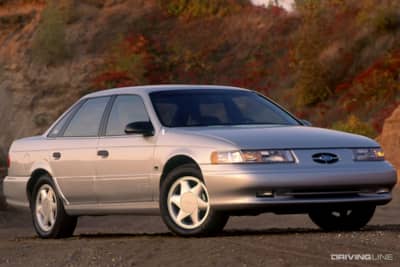 In 1996, that dramatically redesigned third generation Taurus was introduced, and with it came an all-new SHO as well. Still tuned by Yamaha in Japan, the new engine was an aluminum 32-valve V8 that displaced 3.4 liters and made 235 horsepower.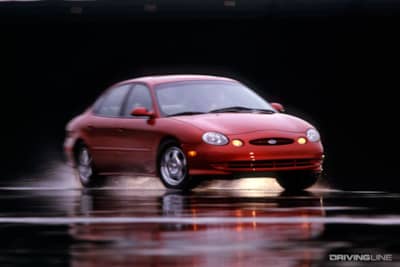 Unfortunately, the only transmission was an automatic, and despite the bump in power the competition had begun to catch up. While still quick for a family sedan, the new SHO wasn't quite the super sleeper that the original was.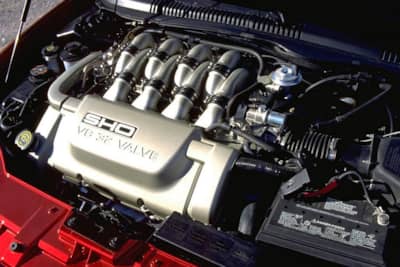 Following the 1999 model year the SHO was phased out as Ford's focus shifted to other models, but the car had nonetheless sealed its reputation as one of Ford's most exciting products of the last decade.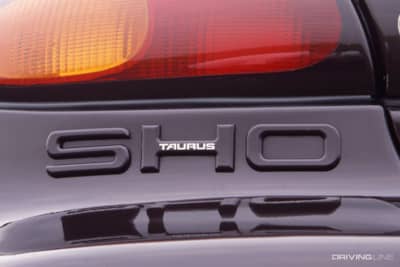 But it turns out the SHO's story wasn't over yet. In 2010 the SHO badge returned, this time on the all new (and much larger) sixth generation Taurus, and it was quite a different car since the last time we'd seen it.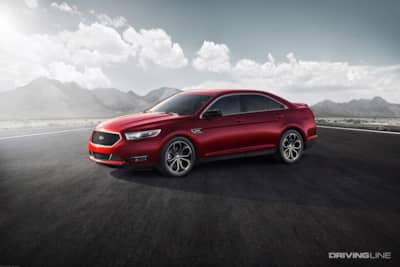 It was now powered by a 3.5 liter twin-turbocharged EcoBoost V6 that made 365 horsepower and this time it sent power to all four wheels via a standard AWD system. The car had also grown in weight, tipping the scales at nearly 4,400 lbs.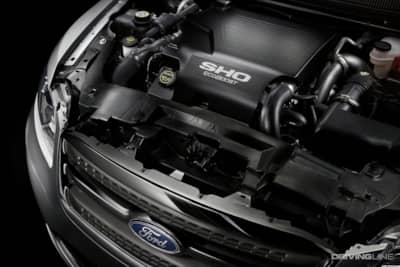 Still, with all of that power and traction, the reborn SHO was easily the fastest yet. But it was also a large, pricey sedan that now faced competition from V8-powered Mopars and a number of other imported and domestic rivals.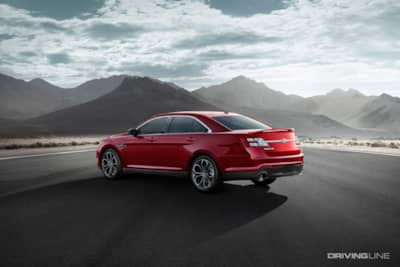 While the current car is a welcome part of Ford's lineup, it's unlikely we'll ever see a car quite like the original Taurus SHO again. It wasn't just a quick Taurus, it was one of the fastest four-door cars you could buy and a sleeper for the ages. If you are looking for a future collectible that won't break the bank, an early SHO with a manual transmission would be an excellent choice. Now excuse us while we go scour Craigslist for one.