Master Class: 5 Interior Upgrade Tips From Clazzio
Floral print, swap-meet-find universal seat covers might be great for grandma's minivan, but if you're really into cars you need the good stuff. Clazzio is one of the worldwide leaders in providing aftermarket interior upgrades and OEM replacements. But this is Driving Line's Master Class series, and we want the best of the best — the premium upgrades, something the import crowd calls "VIP Style."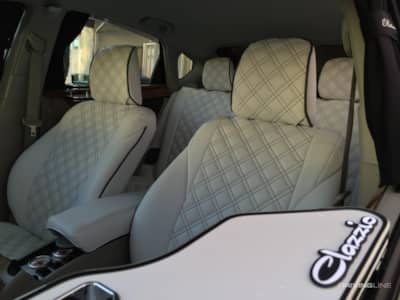 If your car runs, you will probably spend at least 70 percent of your time with your car sitting inside of it — driving it from point A to B, stopping at car meet C, photoshoot D, dinner meeting F, after party car meet G and so on... I think you get my point; so why not find a way to make that time spent more enjoyable? (And if you're car isn't running yet, we have other Master Class tips for you!)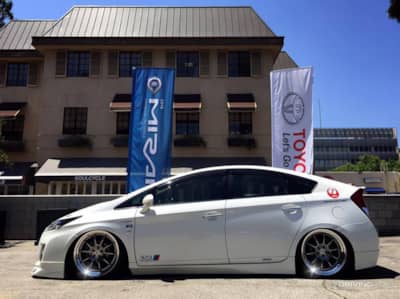 You've spent hours finding the right wheel fitment... Clazzio Account Manager Rodney Esteban encourages you spend a little more time figuring out what you're going to do with your interior. Here are his five tips to help get you started: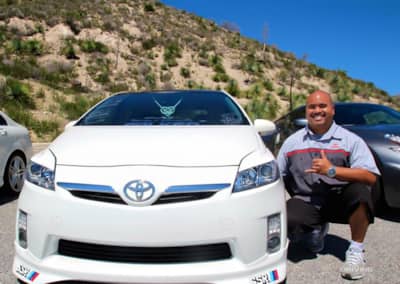 1. Don't skimp on quality and comfort.
From the seats to the armrests and anything in between, make sure the materials are finely selected and top quality. You'll probably spend a lot of time inside your car, so find something that is comfortable for you, and don't skimp out and opt for some cheap leather; the last thing you want is to get some unknown rash.
Bonus tip: Make sure you get something that features excellent warranty coverage and has available replacement parts. 
2. Opt for precision fitment.
Remember the last time you put on that shirt that was two sizes too big, or your favorite pants that are now three sizes too small? Not the best look or feel, right? Just like your wheels, make sure what you're getting fits perfectly for your car. Take Clazzio, for example: All of their products are hand-designed and made specifically by year, make and model.
3. Check safety features.
Make sure that anything you add or modify on your car is OEM SRS airbag compliance, fire retardant, non-obstructive with visibility and mobility within the cabin. Most modern cars are fully loaded with a number of safety features and have air bags hidden in all sorts of places. While we hope you never get into any major accidents (knock on wood), it should keep you at ease knowing that you won't have to worry about affecting any of the manufacturer's safety features.
4. Create your personal theme.
Your vehicle is a representation of you. Those wheels you got — your fav. That body kit — so you. Make sure the look inside also speaks to who you are. Whether you're more into the subtle, simple look or you want to be loud with color and diamond stitching, find a personal theme and stick to it throughout.
5. Less is more.
Sometimes you need a VIP table or two, sometimes you only need the seat covers. It's good to take a step back and appreciate what you have. Just because you can get a deal on that light-up LED, bluetooth cupholder thingamabobber doesn't mean you have to add it on. Remember, be comfortable inside — the interior should still have a spacious design and be uncluttered.