Meet the RaceTractor: A 12-Valve Classic Power Wagon Built for The Hammers
When Jeremy Benson heard about a classic 1951 Dodge Power Wagon for sale near his home in Washington, he knew he had to have it. But what Jeremy didn't know at the time of purchasing such a relic was the desert racing, rock crawling phenomenon it would one day become. After bringing the truck home and digging into its bones, he soon realized that this build was beyond the point of a full restoration.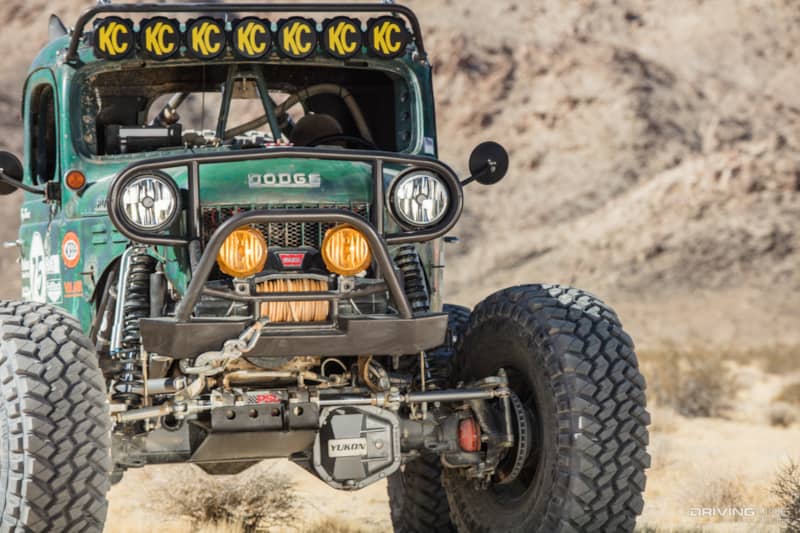 Having a mildly built 1st-gen Cummins 12-valve diesel engine and later model NV4500 manual transmission at his disposal, Jeremy soon gutted the factory drivetrain and other components to make room for the new heartbeat of his project. Not long after, the idea of turning this old truck into an Ultra4 style rig was finalized within Jeremy, and the plans were set to build something both unique, functional and fun to drive.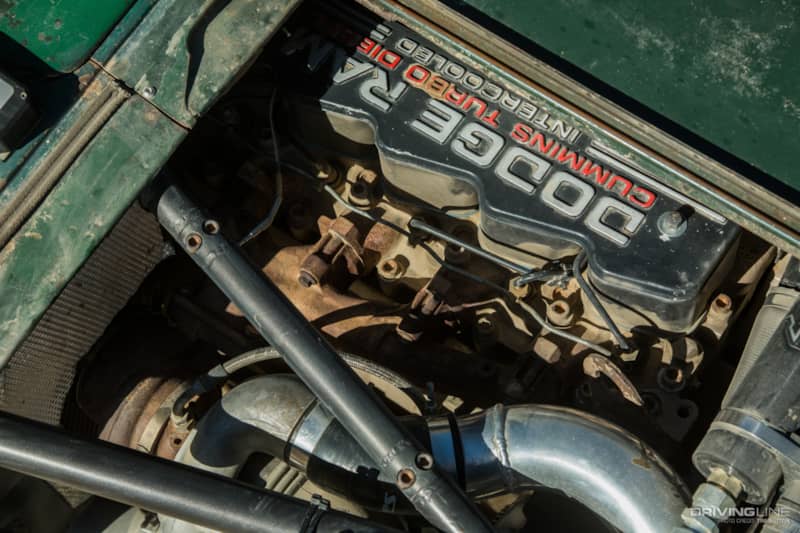 Jeremy grew up in classic truck culture, and honed his skills in 4x4 fabrication from a young age. Having built several Jeeps of his own, and subsequently attending the King of the Hammers race as a recovery volunteer in 2011, Jeremy knew that the build he was planning needed to be ready to take on the unforgiving terrain of Johnson Valley. As a result, the "RaceTractor" was built around an Ultra4 style tube chassis, with the cab being the only original part left from the '51 Power Wagon.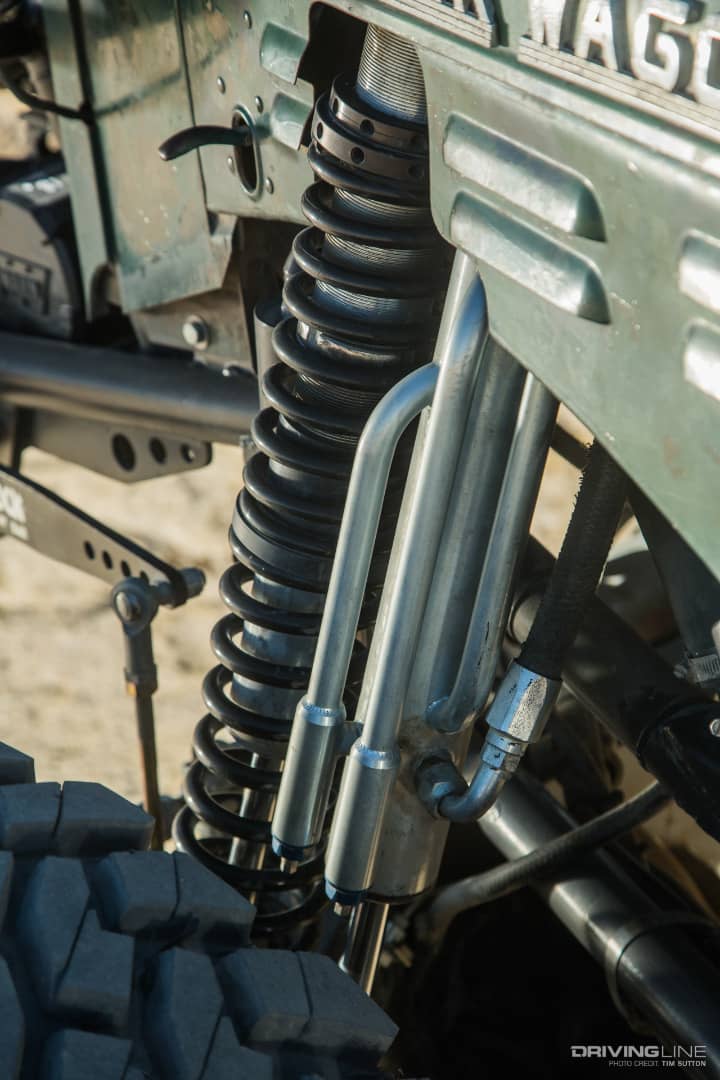 Jeremy is using a Ford kingpin style, high-pinion Dana 60 front axle, paired with a GM Corporate 14 rear axle. Plenty of strength for the torquey diesel engine and 40-inch tires. Noting his decision to put the RaceTractor on Nitto Trail Grapplers, Jeremy listed his desire for off-road performance and Nitto's years of success in the King of the Hammers.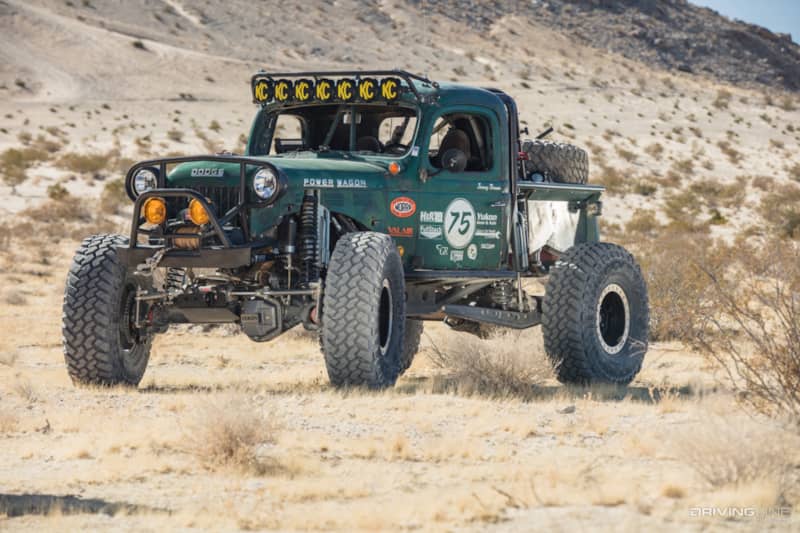 Although Jeremy doesn't intend to race the Power Wagon in King of the Hammers, he has raced and completed the NORRA Mexican 1000 in the Ultra4 class, and even went home with a third-place finish. Jeremy plans to keep the truck as just a unique 4x4 vehicle, and continue driving it wherever he can, whether it's to pick his kids up from school, venture down a local Washington 'wheeling trail or turn heads around Hammertown in Johnson Valley.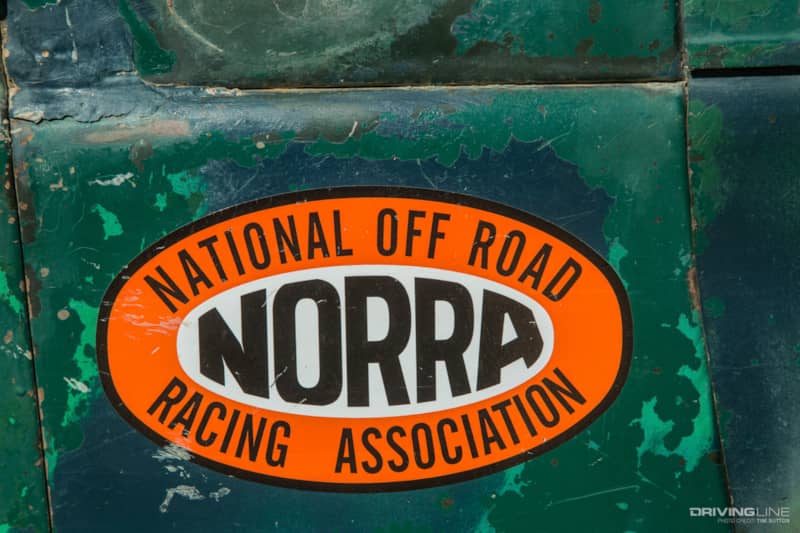 Stay tuned for a full feature and spec list of the RaceTractor right here on Driving Line! In the meantime, check out what else is going on in Hammertown!