Mopar Muscle Truck: Is a New Hemi-Powered Ram a Budget Challenger or Charger Alternative?
A couple of weeks ago we took a look through Ford's pickup truck lineup to show that it's possible to spec out an F-150 with a standard cab, short bed and 5.0 V8 engine and have yourself an under-the-radar performance truck.
In fact, on paper, a 5.0-powered base F-150 should perform about as well as the old SVT Lightning and also have an MSRP far under what your typical V8-powered muscle car runs these days.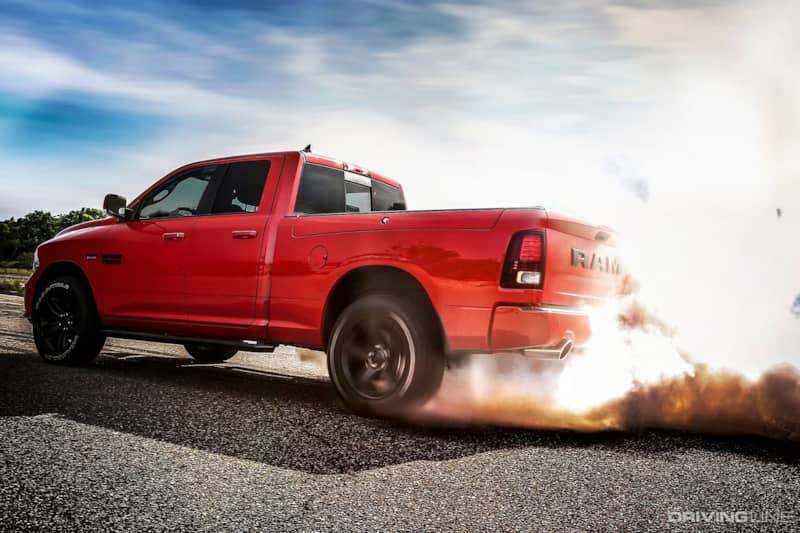 So naturally, the next question to see if the other American automakers offer a similar truck. So let's start with Ram, or "Dodge" if you are still a Mopar traditionalist, and see what their 1500 lineup offers for the performance-minded truck buyer.
Modern or Classic?
Ram actually sells two different versions of its 1500 pickups. The new version and the "classic." The new Ram 1500 has been on sale since the 2019 model year and represents the most modern of the breeds. But there's also the Ram 1500 Classic, which is the previous generation truck that's still offered for budget-conscious buyers.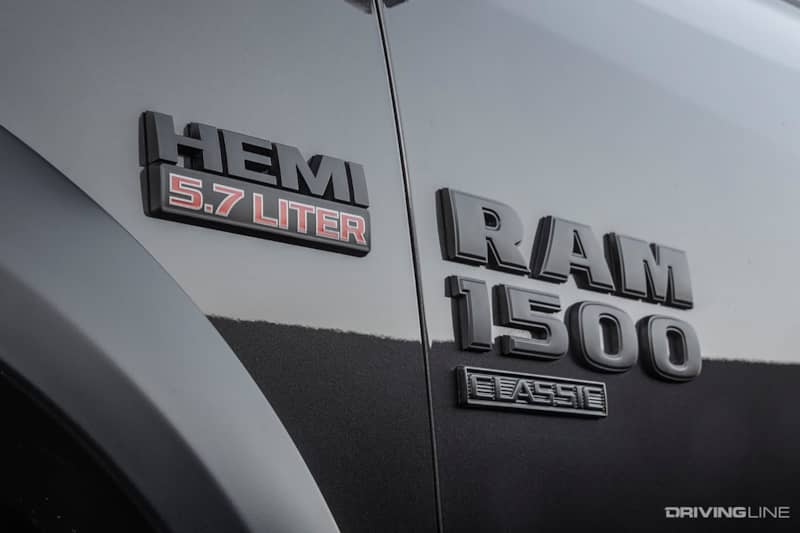 Let's start with the newer version. There are a couple of different engines available, but the clear choice for performance is the 5.7 liter V8. Sadly, Ram doesn't offer a larger V8 in its half-ton trucks (aside from the high-end TRX), but the "small" Hemi is still a potent V8 making 395 horsepower and 410 pound-feet of torque.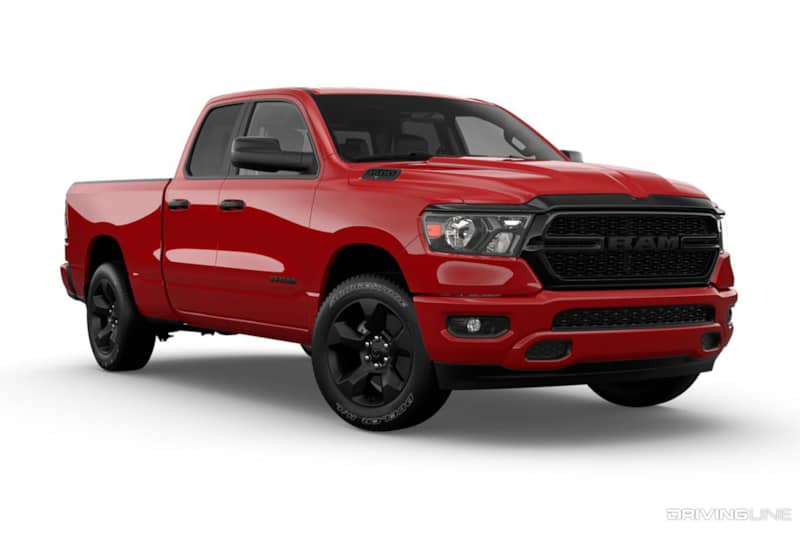 Those looking for an old-school single cab pickup will be disappointed to find that you can only get the current generation Ram as a crew cab. This isn't surprising as the vast majority of modern pickup buyers want the added practicality of four-doors and a back seat.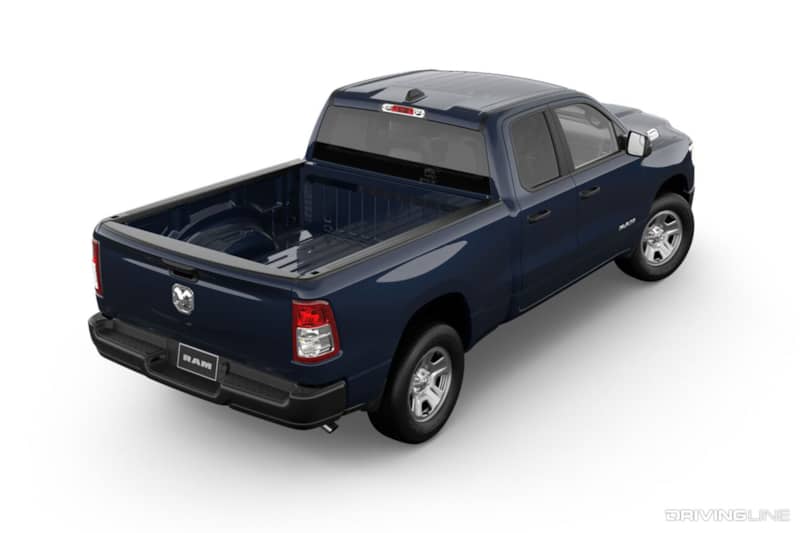 This does, however, add weight to the truck. And tipping the scales around 4,900 pounds a 4x2 2022 Ram 1500 crew cab is around 800 pounds heavier than an F-150 short bed, which makes similar power from its 5.0 V8. 
Hemi or Bust
As for pricing, a base model Tradesman Ram 1500 crew cab with the 5.7 V8 and a limited-slip differential as its only options will have an MSRP of just over $40,000. But there's a cheaper (and lighter) alternative.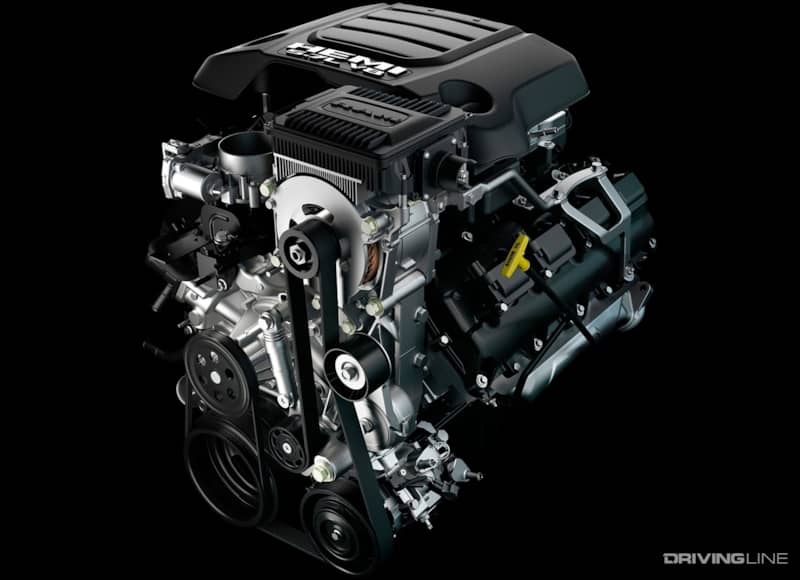 Single cab fans will be pleased to hear that you can still buy the Ram 1500 Classic in the old school standard cab, short box combination, and you'll also save some money in the process.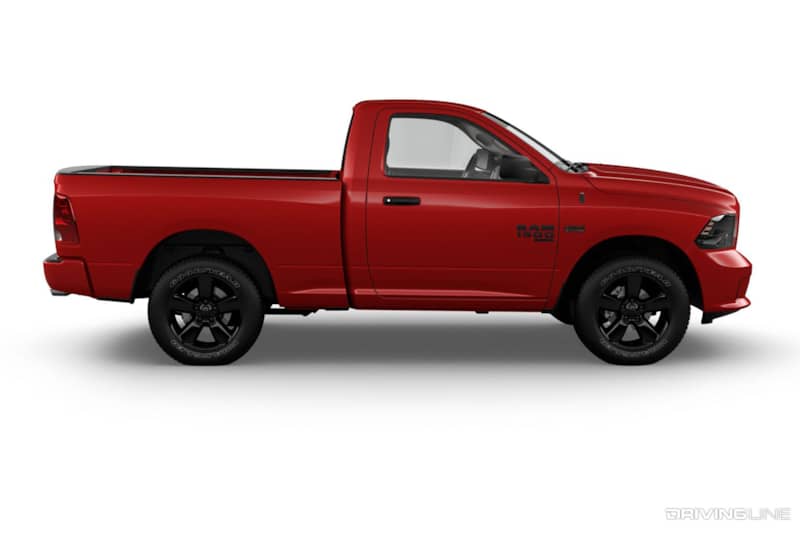 In base form a 2022 Ram 1500 Classic short bed with the 5.7 Hemi and LSD rear has an MSRP around $34,000. And with a weight around 4,500 pounds a short bed Ram Classic splits the difference between the F-150 and the new model Ram crew cab.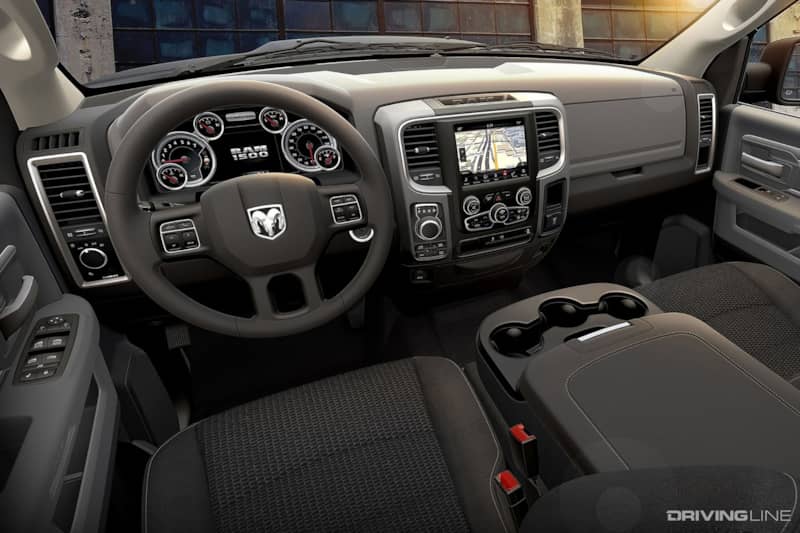 Keep in mind with the price of either Ram, in "normal" times one would easily be able to buy one of these at a significant discount below MSRP, but that's likely not going to be possible again for a while.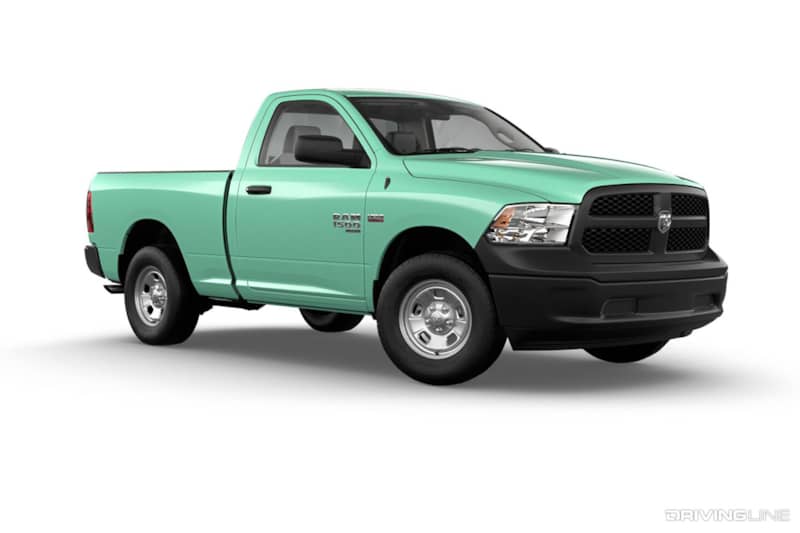 The Muscle Truck Lives
Even so, if you are a Dodge/Mopar/Ram fan and are looking for the closest thing to a Charger or Challenger R/T with a pickup bed, these V8 Ram trucks have plenty of potential.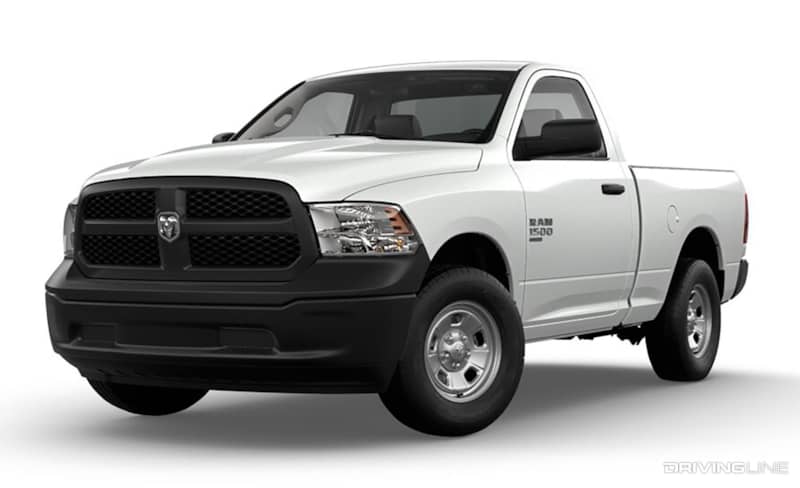 In terms of pure performance, the F-150 should still have the edge thanks mainly to its lighter weight, but as you can see it's not the only game in town when it comes to spec'ing out a quasi-muscle truck on today's market. 
More From

Driving Line
Do you miss the dedicated street performance pickups of the 1990s and 2000s? So do we.