Nitto's New 35" Trail Grappler SXS Tires
The SXS industry has evolved very quickly over the years. It wasn't long ago that a "Sport SXS" was 50 horsepower sitting on  26" tall tires.  Now, Side-by-sides are available with nearly 200hp, come with long-travel suspension and factory 32" tall tires on some models. These machines are so versatile, that it may be challenging to find a one-size-fits-all tire, but Nitto has hit a home run with the Trail Grappler SXS tire lineup.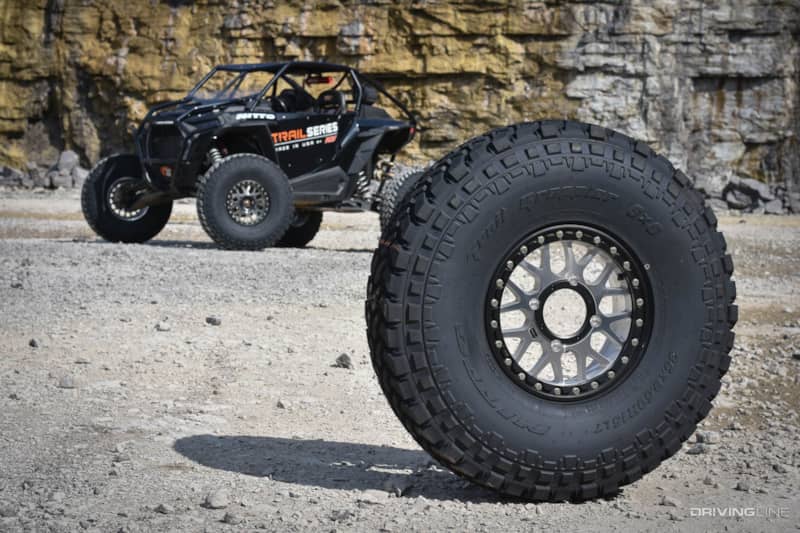 The new taller 35x9.5x15 Nitto Trail Grappler SXS tire coming soon may be the tire of choice for any SXS driver looking to tackle big obstacles on the trail or just cruise the desert with confidence. The narrower 9.5" footprint means steering and agility will be retained, even when aired down for the rocks.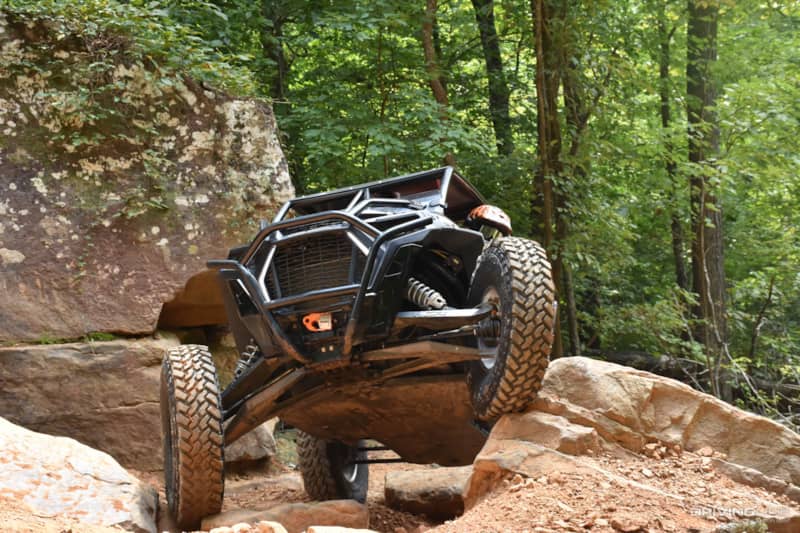 KOH Design Origins
Originally modeled after the 40x17" Trail Grappler, used in King of the Hammers racing, the Trail Grappler SXS is essentially a scaled-down version. However, that is by no means saying it is only for racing. Nitto took technology from the winning KOH tire and put it into a tire specifically designed for SXSs, creating one of the most impressive SXS trail tires on the market. The Trail Grappler tread pattern design ensures efficient self-evacuation of mud/dirt/sand. This means it is less likely to "cake up" in wet or muddy conditions. The sidewalls are reinforced to avoid punctures using the research developed from the grueling King of the Hammers conditions. A major benefit to all the Trail Grappler SXS tires though is the race compound. This means all the Nitto SXS tires are a true "sticky," providing the ultimate traction in rocks or hard-pack surfaces.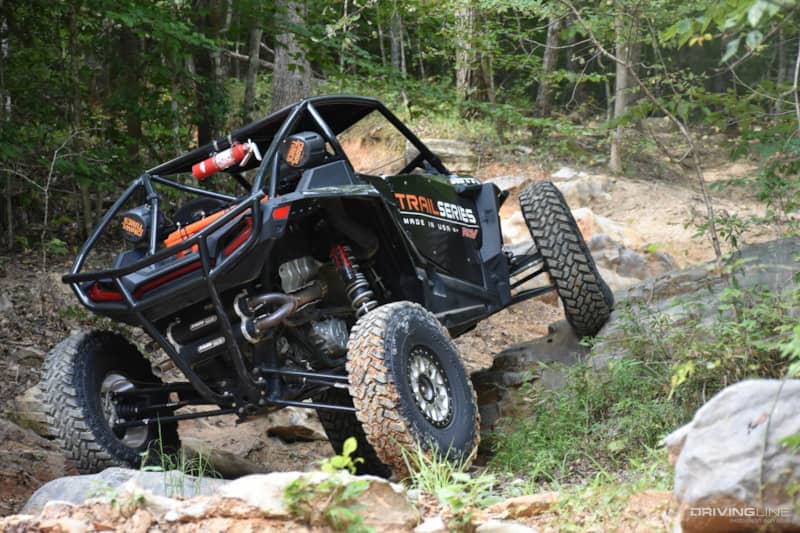 35x9.50R15 Nitto Trail Grappler SXS Specs
Now for some detailed specs. We mounted these tires on a 15x6 KMC Grenade beadlock wheel. Max PSI for these tires is 35PSI, but Polaris suggests 18PSI for OEM tire spec so that is what we tested with first. At 18PSI we measured 34.5" tall to the center, and 9.5" wide mounted on the wheel.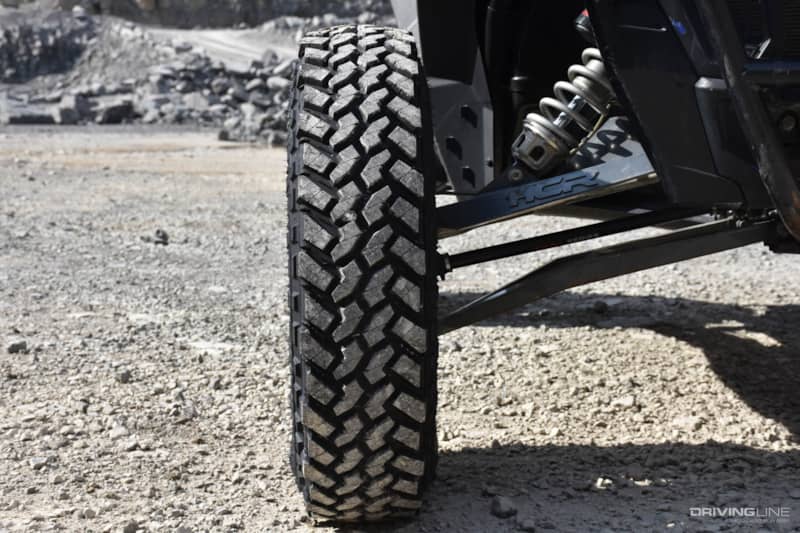 The tire itself weighs in at only 54lbs, which is a bit lighter than some of the other 35" UTV tires on the market. To put it into perspective it is interesting to note that the closest comparable 35" Trail Grappler designed for a Jeep or truck is 73lbs.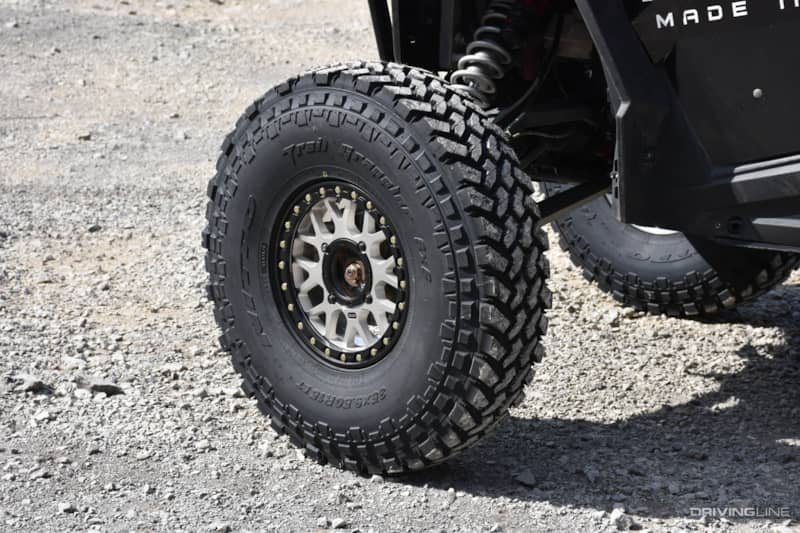 What to Consider When Upgrading SXS Tire Size
When upgrading tire size, you may want to look into some minor modifications before you bolt these big stickies on your machine. Clutch tuning is probably the easiest and most common method for running larger tires. If you're into rock crawling or hill climbing, then a gear reduction may a good choice. There are many companies and shops that offer transmission reduction services so look around for what is right for you.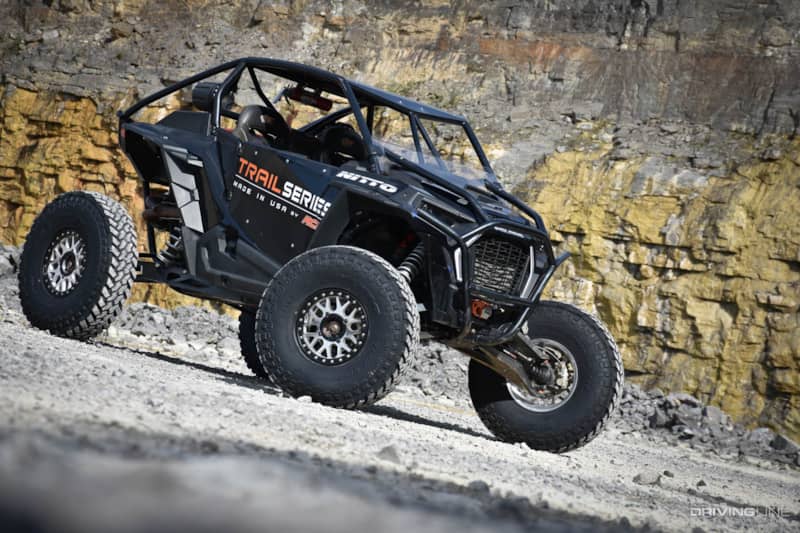 Aside from that, you'll likely want to upgrade your axles and ball joints to ensure you'll keep everything turning like it should. It is worth mentioning if you have a 64" machine, you will need "forward arms" front A-arm setup to best clear the larger tires. Any 72" machine should clear them no problem.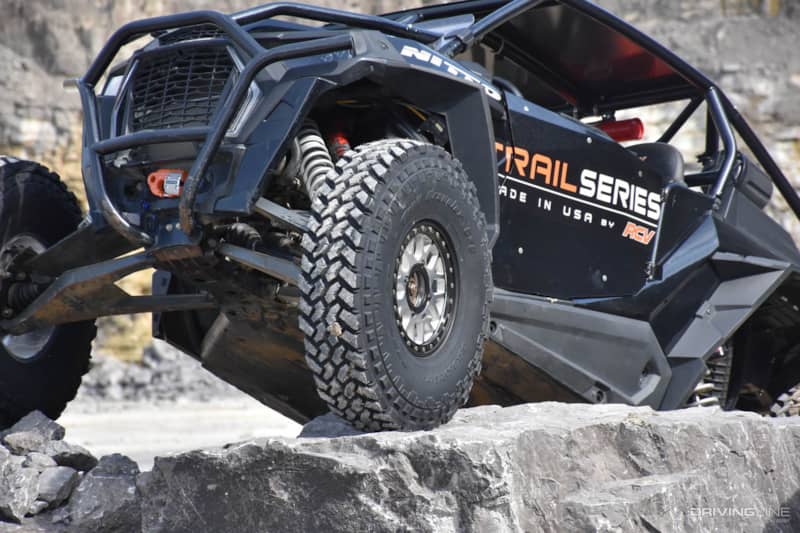 The Nitto Trail Grappler SXS tire is also available in 30", 32", and 33" sizes. Learn more at www.nittotire.com.