Nitto's Recon Grappler All-Terrain Tire Tested on a Toyota TRD 4Runner
With the debut of the new Land Cruiser and its hybrid turbo powertrain, it would seem like the days of Toyota's commitment to simple, naturally aspirated engines are finally coming to an end. The Tundra, Sequoia, and Tacoma have all moved to more complex engines as well, leaving the humble 4Runner as the sole survivor of the old school 4x4 formula.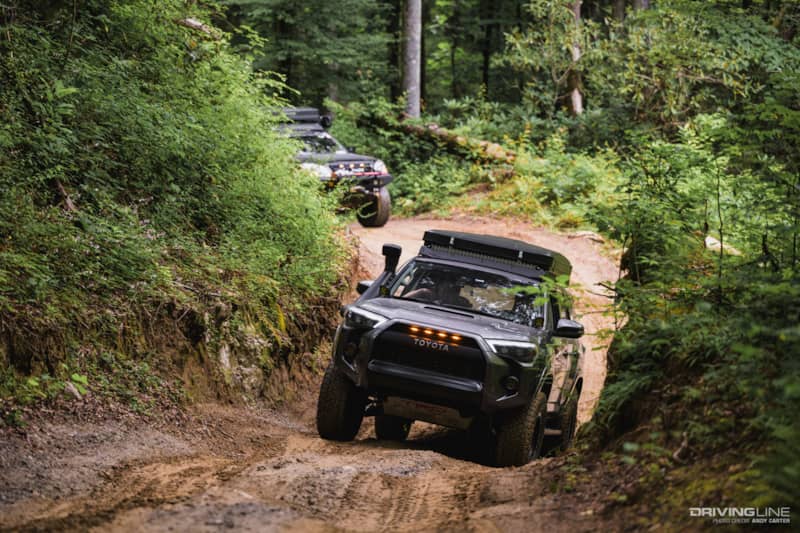 The driving force for the 4Runner's popularity is its unique combination of reliability and performance. Slow to change, Toyota's mid-size body-on-frame has built on the marque's decades of off-road performance experience. The result is a vehicle that feels like home for many enthusiasts, without diving too deep into nostalgic trickery.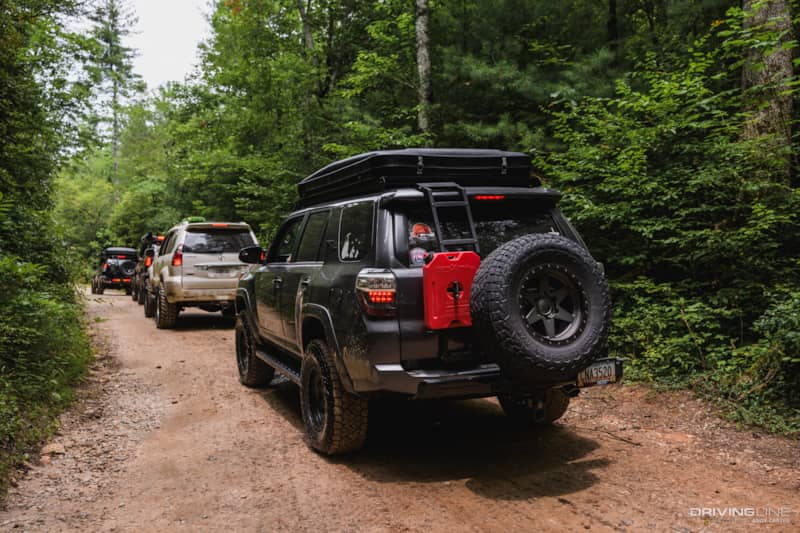 A long time Toyota fan and Lexus parts manager, Long Hoang built his 2019 4Runner TRD Off-Road into a capable off-road rig that balances trail duties on the weekend and commuting Monday through Friday. The Toyota has been upgraded with a 3" lift featuring Dobinson Springs with Bilstein 5100 shocks. Ironman Upper Control Arms and Durobump stops round out the kit, ensuring a rounded out system that keeps everything functioning at an OEM level.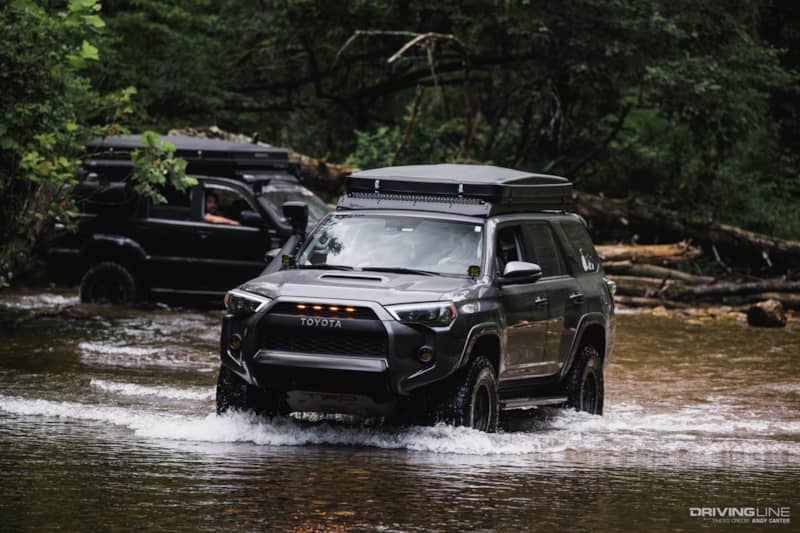 Nitto Recon Grappler All-Terrain Tire
When it came time to upgrade the tires, Long stuck to the same priorities. He installed a set of 285/70/17 Nitto Recon Grappler all-terrain tires on the SCS BR6 wheels. He said, "Since my 4runner is an all-purpose setup, I wanted a great looking all terrain tire that is quiet, durable and provides a comfortable ride both on and off road." As one of Nitto's latest offerings, the Recon Grappler combines versatility and distinctive design into an all-terrain tire that aims to stand out in a crowded segment.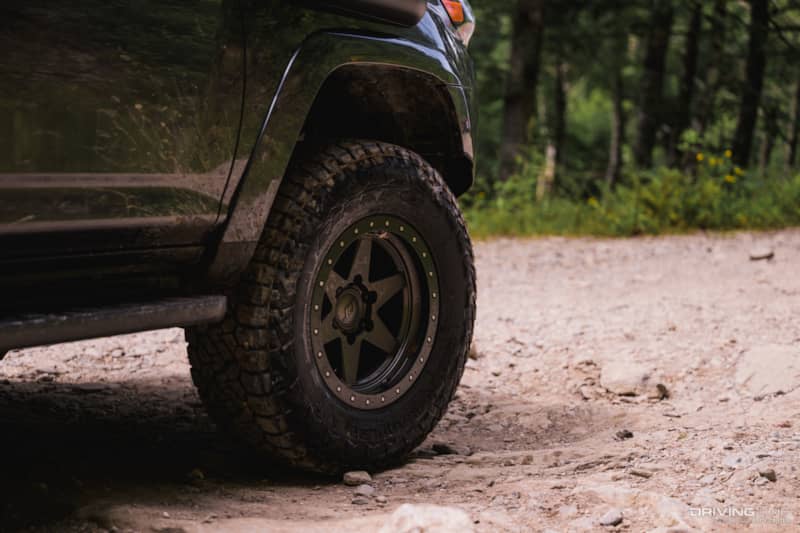 Trusted Performance
Drawing on his twenty plus years of experience working in tire shops, Long had been impressed with Nitto's engineering. He said, "you can definitely feel the quality in the rubber when mounting a Nitto. When balancing, these tires used minimal weights and road force numbers were outstanding compared to other brands."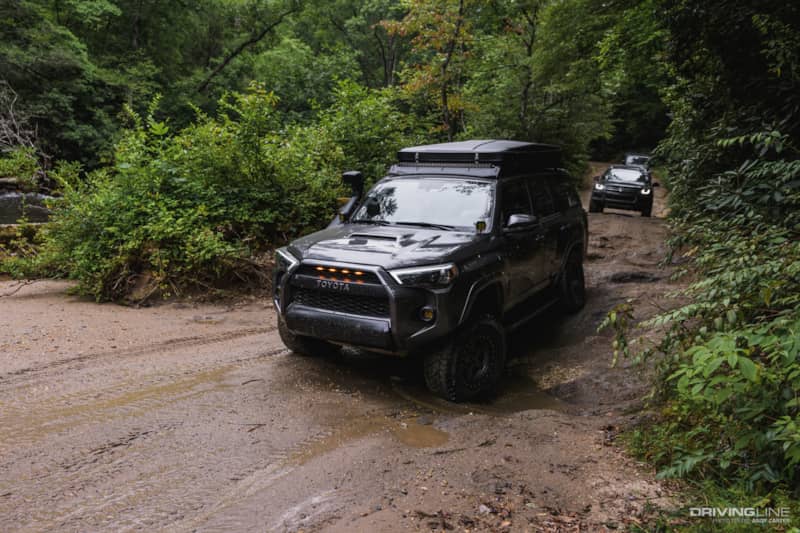 Living in Georgia means Long has access to some of the Southeast's best trails in the northern part of the state. "I've faced sand, Georgia red clay, rocky river crossings, uphill and downhill mogul terrains in all categories," he said. "The 4Runner did fantastic without ever needing to lock the rear differential with the Recons. I have not found the limit of the tires yet, but I will definitely try once I have a winch setup."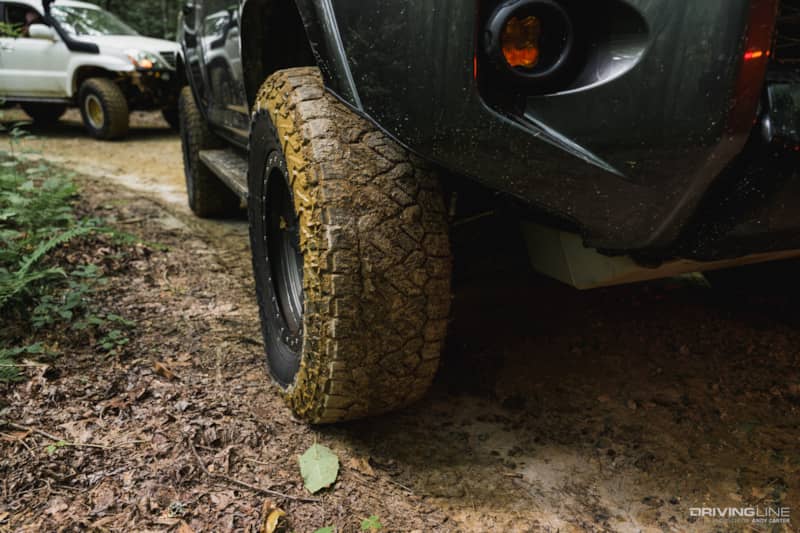 On-Road Manners
As a commuter vehicle, Long has been impressed with the Recon's performance on the 4Runner. He said, "On road the Recon Grapplers provided a more planted feel giving me confidence in curves. Even in wet conditions the siping and tread pattern did a terrific job of expelling water and kept grip on the pavement. Now that I have quiet all terrain tires, my wife can take road trip naps and we can still have normal voice conversations."
That being said, every 4x4 enthusiast is always looking towards the next big thing. Many of Long's friends have equipped their rigs with aggressive mud-terrain tires, and he admits that the draw is always there.
Versatility of an All-Terrain
"Don't get me wrong I love the look and the performance that the Trail Grappler M/T offers, but for my purpose the Recon Grappler is the right choice for my needs," he said. "Some weekends I drive 7-8 hours to Florida, then drive on sand to my surf fishing spot. I've literally found a tire that fits my lifestyle."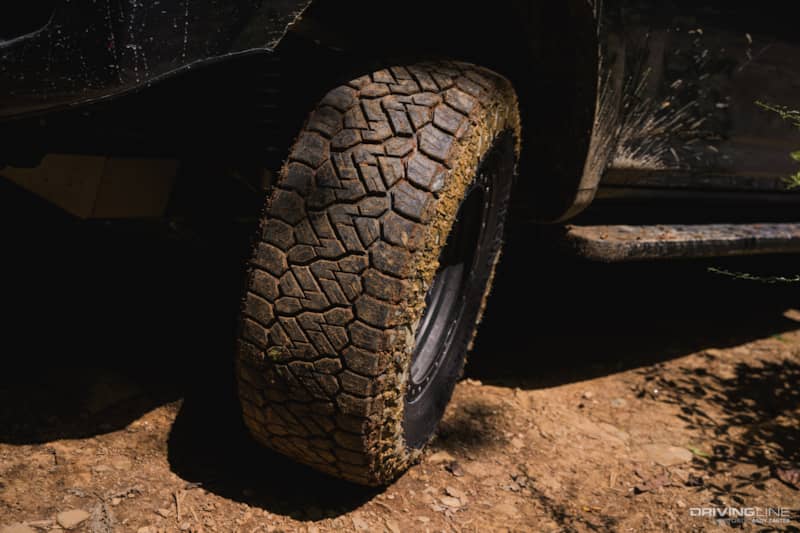 In the same way that the 4Runner inspires a level of trust through its reliability and durability, the Recon Grappler's versatility in on and off-road performance has given Long the confidence to use the 4Runner exactly how he intended. And with a 65,000 mile warranty on hard metric sizes, there's plenty of life to live, on or off-road.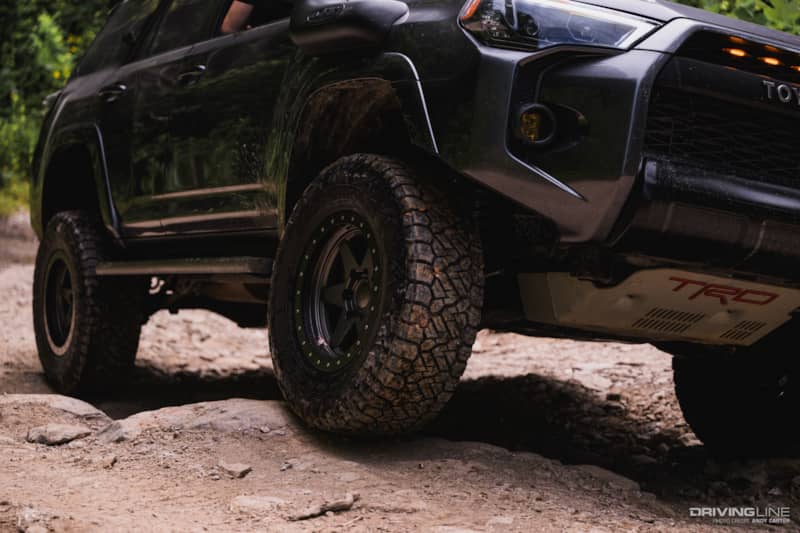 The 4Runner and Recon Grappler are ideally suited for each other because both represent an unmatched level of dependability and performance in the respective segments. Whereas the 4Runner looks to the past to established powertrains and decades of off-road experience to earn the trust of its owners, the Recon Grappler takes advantage of modern engineering born from Nitto's own expertise on the trails and on the street to be a tire that gives owners the confidence to push their daily driven 4Runner further.