No Monkey Business With Aaron Kaufman
The only thing that might be bigger than Aaron Kaufman's influence in the industry is his epic beard. There's probably a grin hiding behind that beard, but don't be fooled, Aaron is still all business when he's admiring all of the unique builds here. Gas Monkey's Master Mechanic is taking a break from wrenching (or from Richard Rawlings, not quite sure) to walk around SEMA Show with us and pick out some of his favorites.
Now that was one wild ride with Aaron!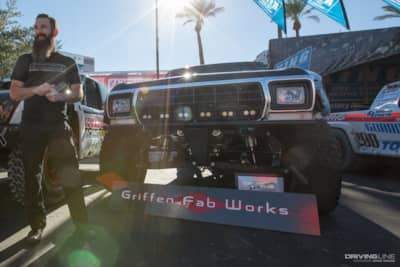 Tomorrow get ready for another unique walk through – this time with vehicle customizer to the stars, Will Castro.
(Photos by: Byron Yoshida)