Off-Road, Overlanding Porsche? Eurowise's Lifted 2008 Porsche Cayenne
When the Porsche Cayenne SUV in 2003 to compete in the emerging luxury SUV market, it was the most un-Porsche vehicle you could imagine. A Porsche with 4 doors, 5 seats and high ground clearance!? Had Porsche lost its mind?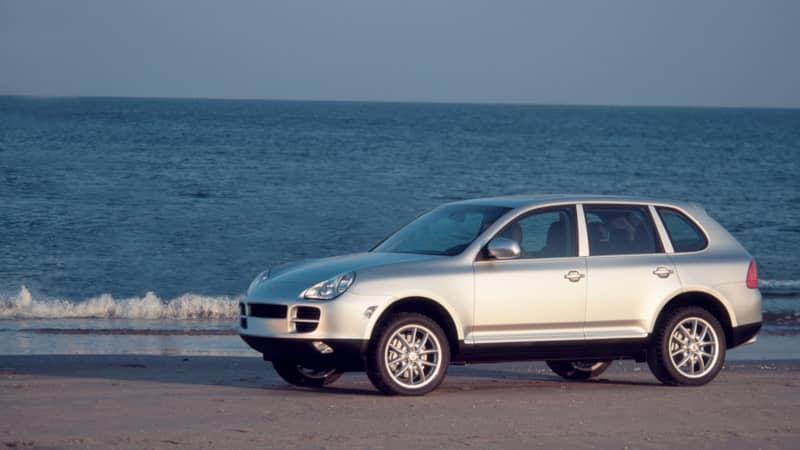 Porsche set out to make the Porsche of SUV's. With building a legitimate off-road vehicle in mind, Porsche put the Cayenne through its paces in various off-road conditions, in case an owner wanted to venture outside of their local mall.
As a brand known for its sports cars, there is plenty of aftermarket support if you're looking to lower your Cayenne or make more horsepower. Not so much if you're trying to do the opposite and take one camping.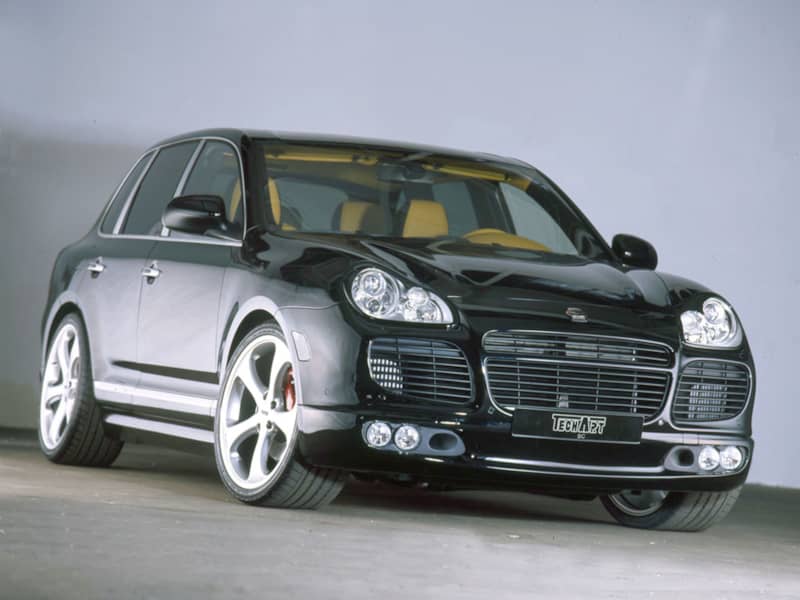 Who Off-Roads in a Porsche?
When you think of overlanding, rock-crawling, or off-roading, Porsche isn't a name that comes to mind. If you own a European SUV and looking to test its limits on the trail, Eurowise should be a name that comes to mind.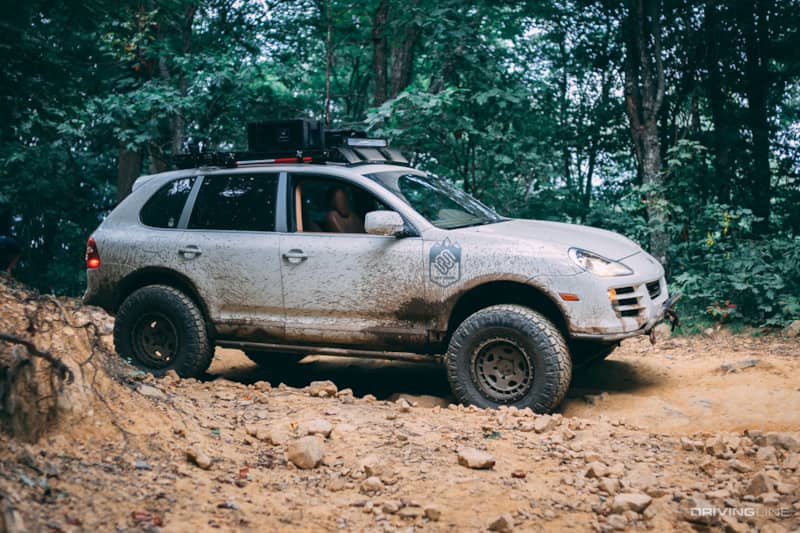 Mike Ngo and his shop, Eurowise, in Charlotte, NC, made a name for themselves in the past few years by outfitting Mercedes Benz G-Wagens, making them faster and taller. Eurowise quickly became known as the Southeast's G-Wagen specialist but his roots were in the VW/Audi scene. After seeing his friend, Bryson Richards, build his Cayenne for off-roading, and noticing the lack of aftermarket support, Mike decided to build a Porsche to go where most Cayennes don't dare to go—into the dirt.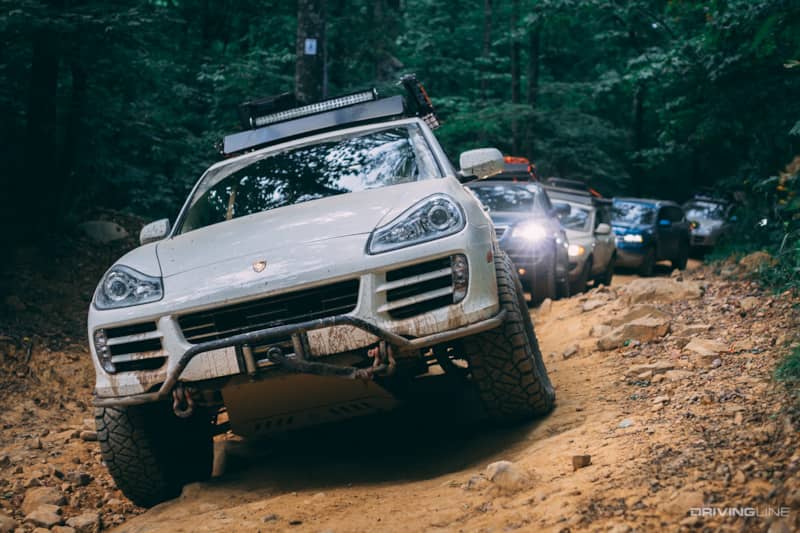 Off-Road Porsche Prepping
Once Mike found his Cayenne, a face-lifted 2008 1st gen, Eurowise immediately got to work to prepare it for off-road duty. Eurowise created a bolt-on lift kit, a modular roof rack and skid plates to protect all the important bits under the car.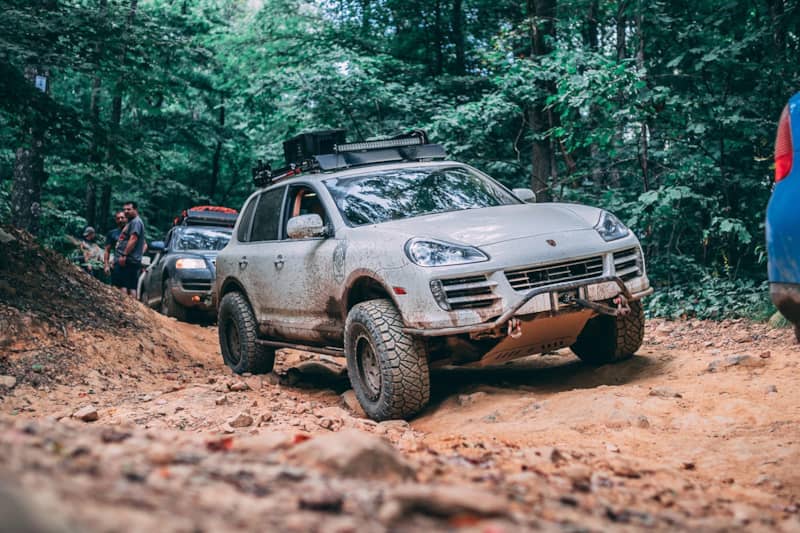 Mike's Cayenne runs their suspension spacer kit with a 2-inch subframe drop and tubular upper control arms. Mike says the control arms are the biggest limitation to the Cayenne's suspension, but this set up gives him a total of 5-inches of lift. There was some slight trimming on the backside of the front rocker panel to clear the larger tires.
The Right Tires
Speaking of the tires, he's running "Hybrid Terrain" LT305/70/17 Nitto Ridge Grapplers for the best on-road and off-road performance in a Mud Terrain tire surrounding a set of Fifteen52 Turbomac HD wheels. Because he's driving a Porsche, he is challenged to show off the capability of the vehicle more often than most, and his Ridge Grapplers have easily handled every terrain he's found himself in.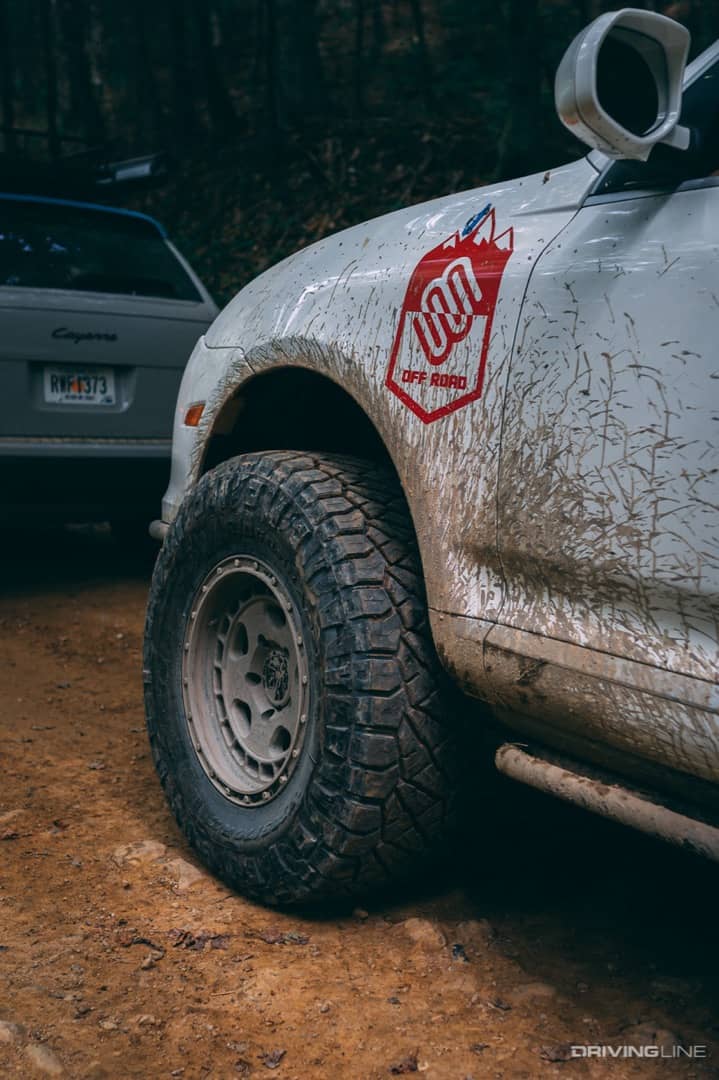 What is it like to off-road? Mike says he's attempted some of the hardest trails in his area and has never backed out or gotten stuck. Click here to see for yourself. 
So, what's next for the Cayenne? Aside from hitting more trails, Mike plans to make a dual swing out tire carrier and more lift. They are currently working with KW Suspensions on a suspension package to get it higher, too.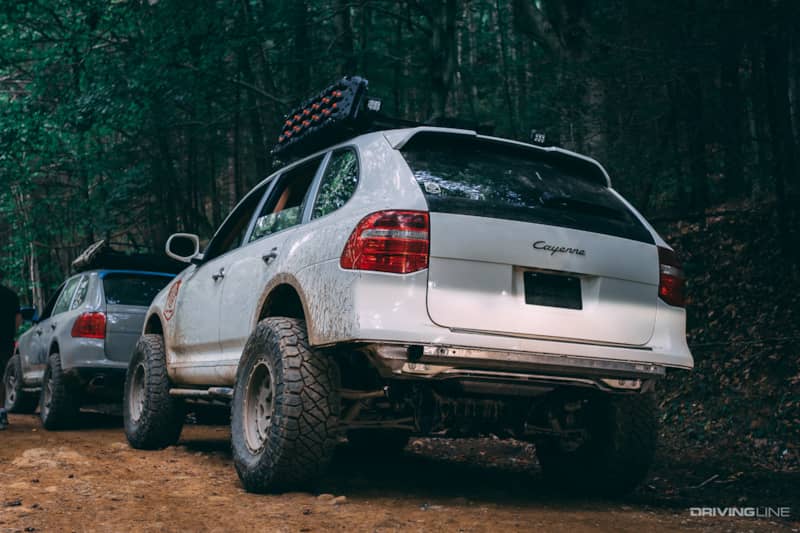 All of the parts seen on Mike's Cayenne are in production and bolt-on for Cayennes. Thinking about building your own Porsche/Audi/VW/G-wagon? Hit up Eurowise!
Photos courtesy Mike Ngo