Old Habits Die Hard at Nostalgic 2 Days
Nostalgic 2 Days is — you guessed it — a two-day event at Pacific Yokohama Convention Center. If you are a fan of Japanese classic cars, then you've probably heard of the event's host, Nostalgic Hero magazine. The ninth annual event featured 215 booths with at least 181 cars on display; ranging from a '33 v12 Packard to a Subaru 360. This show had a lot of dream cars — a lot that could actually be "dreams come true" if your pockets were deep enough. We've never seen so many "ask" price tags at a car show before. Either way, we were very eager to see what goodies awaited us.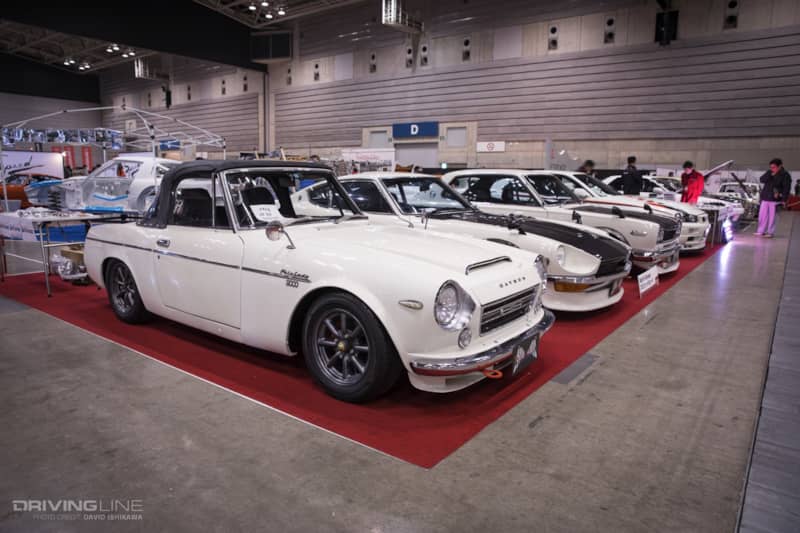 Familiar Fairlady Z
There was a striking off-white Nissan 240 Fairlady Z draped in a Pandem Rocket Bunny kit from Tra Kyoto. It had us reminiscing about Sung Kang's Fugu Z we featured last year.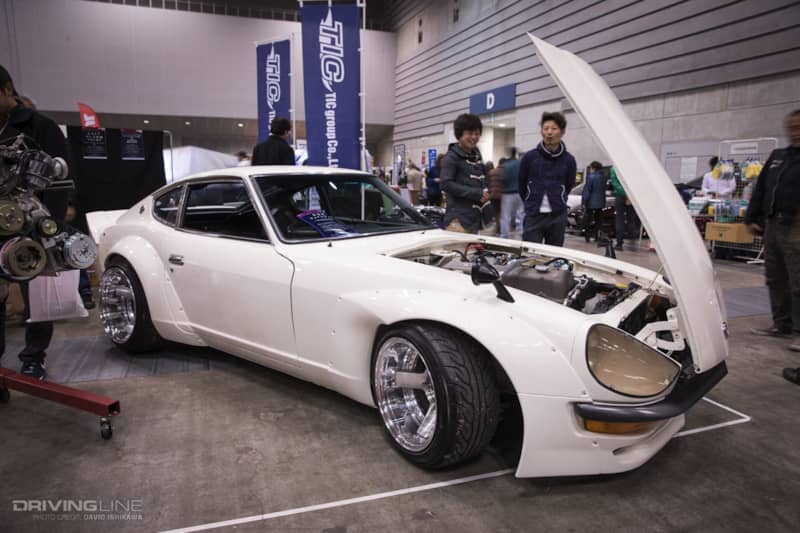 Built by Mizukami Auto, it was fitted with a wide set of wheels — 18x10s in the front and 18x13s in the rear, to be exact. The engine bay was immaculate, and the headlight covers were a nice touch. 
Dynamic Duo 
The two cars on display by S&A Auto Craft may make a purist cringe; so if you are one, please take a seat before reading further.
First, there was a '70 Datsun 510 featuring a...Honda F20C engine from an S2000! You can see the signature red valve cover peeking out.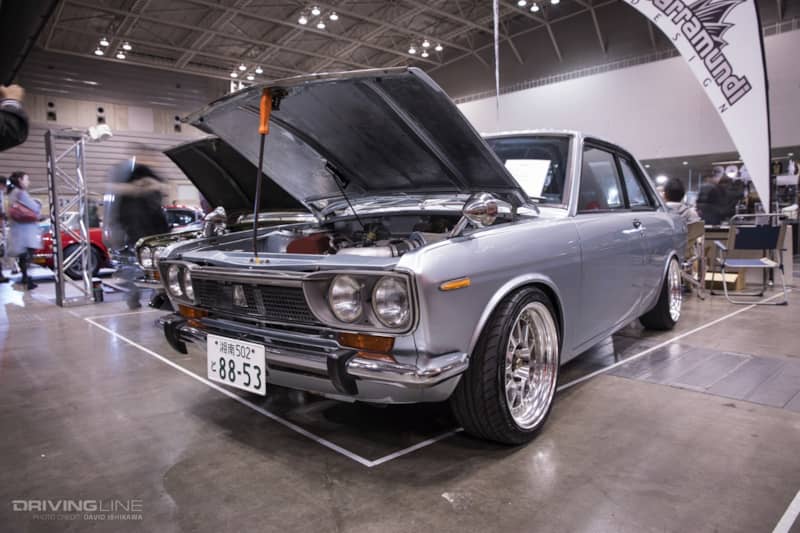 Second, there was a Datsun 1800 with a SR20DE engine. The long individual throttle body runners meant the trumpets had to be trimmed in order to fit. I'm sure the engine sounds great, that is, except for trumpet No. 3 (#whenyouseeit).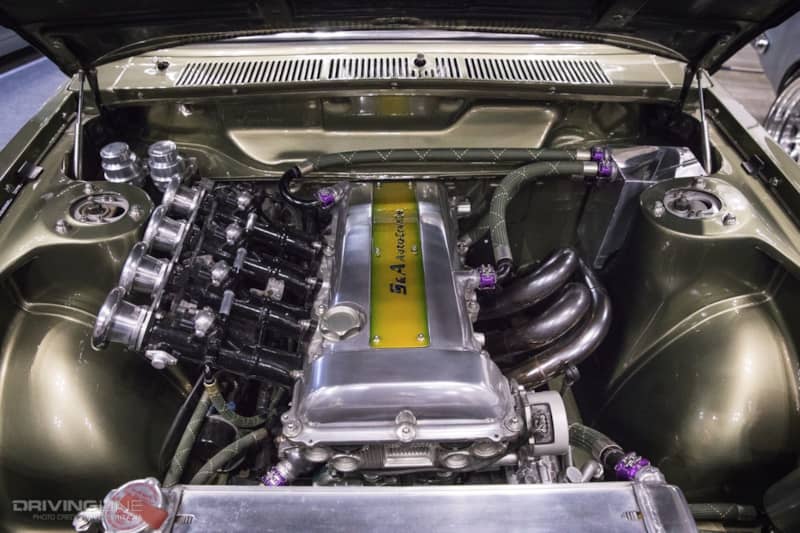 Constant Classics
The Bils Nissan KPGC-10 Skyline GTR and Datsun 510 Bluebird may have become regulars at these events in Japan, but they are so amazing, they never fail to always get our attention.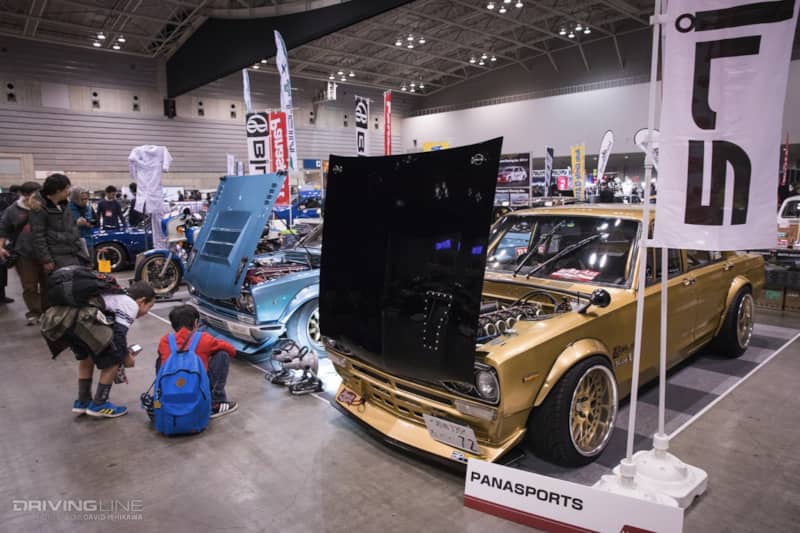 Inside, both are ready for a night out at the circuit with minimal interiors and full racing fuel systems. What we would give for either of these!
Origin of Legends 
For those that started out street racing their parents Honda Civic or Toyota Corolla (not that we condone street racing), these were the originals.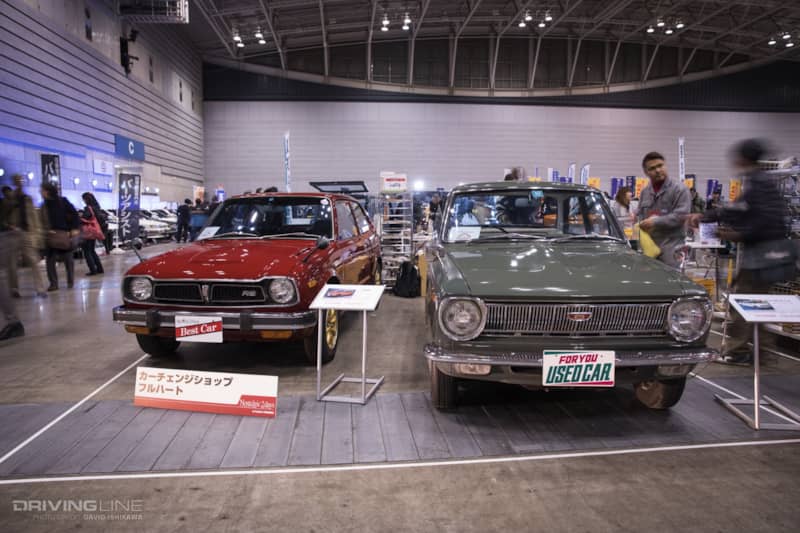 Car Change Shop Full Heart brought a fully restored versions of a '75 Honda Civic 1200 RS 3 and a '67 Toyota Corolla 1100 DX. Full Heart, indeed. 
Clean Enough to Eat Off 
There are clean engine bays, and then there's the engine bay of Tsumori Engineering's Nissan 240Z.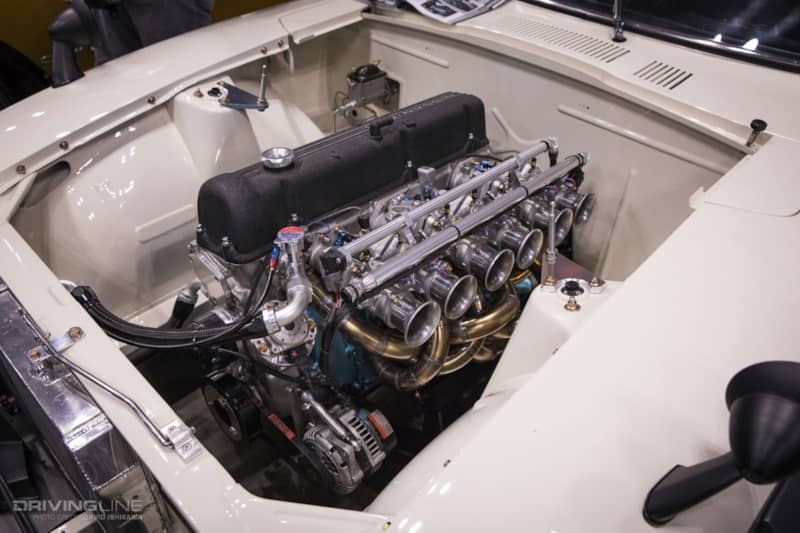 Boosterless with the wire loom running through the frame makes this engine bay as clean as possible. Mated to a pristine engine, the custom exhaust manifold is definitely a work of art and made this our favorite engine bay. 
Getting Better With Age 
We were also surprised at the cars that are now entering the "classic" categorization. Total Seven had cars from the '80s on display with their restored Mazda RX-7 FC and FD. There was even a U.S. imported Nissan 240SX selling for around $17,000!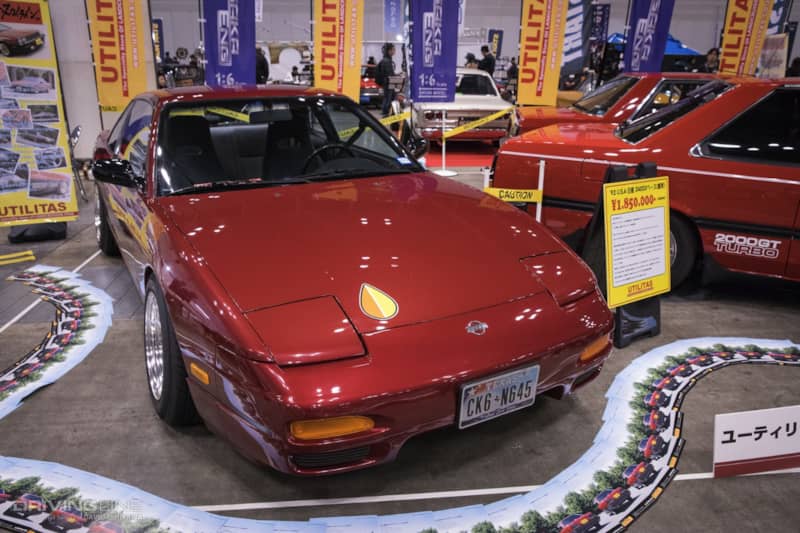 As you can see, there were plenty of the popular Japanese classics, like the sheer number of Nissan Skylines — Hakosukas, Princes and Kenmeris — and Fairlady Zs; but pleasantly, there were also a lot of unfamiliar cars that we were able to be introduced to at this event. Overall, we were very impressed at the quality of all the cars on display. The originals were amazing, the restorations were showroom floor perfect, and this is only a highlight of a few great finds from Nostalgic 2 Days.
Make sure to check out the gallery below for the full Nostalgic experience.