PL Newman from Lime Rock Connecticut
Hollywood and motor racing have always had close ties. This high speed pursuit can be both dramatic and exciting; it attracts audiences, performers, and producers alike. However, no Hollywood star has so successfully immersed themselves in racing as Paul Newman. A walk through the paddock at many Formula One races will reveal celebrity fans with extra special access: Scene stealers like George Clooney, Brad Pitt, Michael Douglas and his wife, Katherine Zeta-Jones are regulars. Grace Kelly was always on hand for her royal duties as Princess of Monaco for the famed Formula One street race until her untimely death - ironically in a car accident in 1982 - having suffered a stroke behind the wheel. Then there are those who actually "caught the bug" and tried their hand at racing. Some of the more famous actors turned pro race drivers have included James Dean, Steve McQueen, Patrick Dempsey, Frankie Muniz, Tim Allen and Jason Priestley. Then there is the involvement in vintage racing by car collectors like AC/DC's Brian Johnson and Pink Floyd's Nick Mason. Then there are the stars who have invested in or owned teams such as David Letterman, Scarab designer Lance Reventlow and dabblers such as Motley Crue's Vince Neil and Cedric the Entertainer. However, if outright success on the track can be measured amongst all of the Hollywood elite who have ever participated in racing, no other name comes close to that of the late Paul Newman.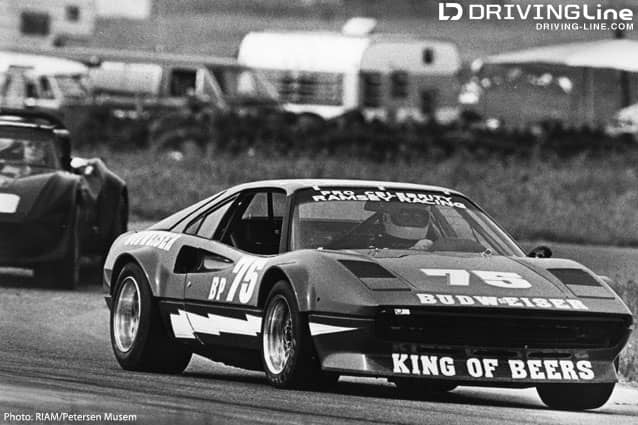 When Paul Newman died in the fall of 2008 at 83, many worlds collided in mourning: The motion picture industry, the world of philanthropy, but perhaps most of all, the motor racing community. The entire second half of his life was consumed with motor racing - Newman was an absolute speed addict! Paul Newman put a real stamp of legitimacy on his racing efforts both as a driver and a team owner through success both on and off the track.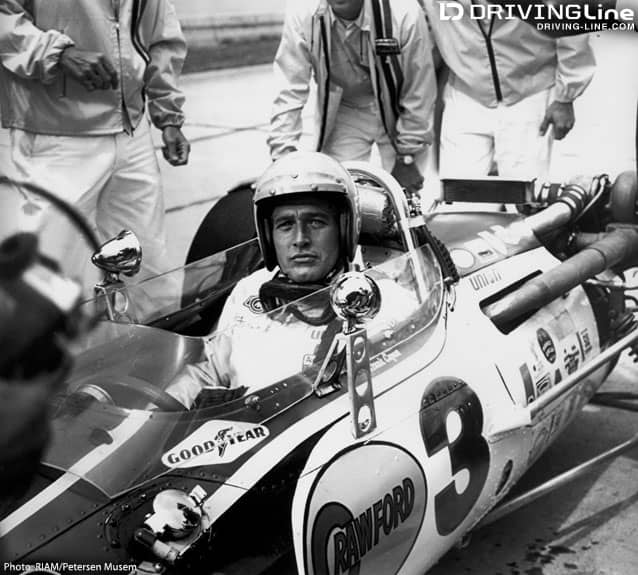 "The first thing that I ever found I had any grace in" Paul Newman already had many accolades as an actor by the time he went to Riverside International Raceway in 1968 for racing school. In his acting career, he garnered eight Oscar nominations - including one Academy Award win in 1986 for his 1961 Oscar nominated reprise of pool hustler Eddie Felson in The Color of Money.  When he came to the famed Southern California racing circuit, he was researching his starring role as Frank Capua, a racing driver in the movie Winning. Bob Bondurant, a former Grand Prix driver, had recently begun a competitive driving school and was enlisted to teach both Newman and co-star Robert Wagner fundamentals of performance driving. Under his watchful eye, Bondurant would aid to develop "natural abilities" in Newman's driving style. To this day The Bondurant School continues to teach, and competition license, hundreds of people per year. Needless to say, Newman caught the bug, as many do, right away. In the beautifully shot opening sequences of Winning, Capua wins a race at Road America in Elkhart Lake, Wisconsin. The car is the aluminum bodied McKee MK VII. This particular car known to many as "the wedge" was built by Bob McKee Engineering in Palatine Illinois. While a few of these cars were sold and raced in the 1967 United States Road Racing Championship (USSRC), it marked the end of metal bodied sports racing cars as fiberglass was becoming the lightweight choice of world-wide competitors.  The Winning McKee MK VII still runs regularly on the Vintage racing circuit.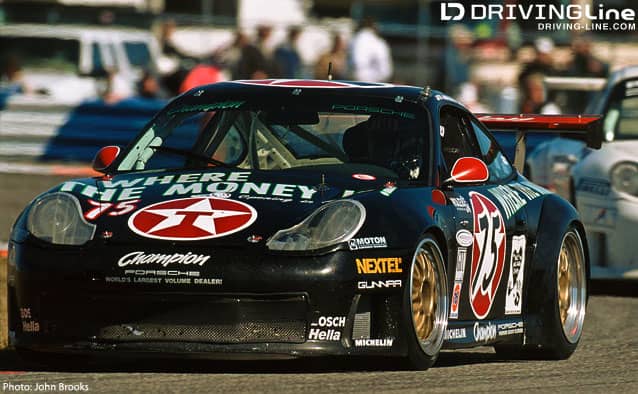 With a need for speed and an eclectic taste in automobiles, which included everything from Porsche 911 turbos to a Buick V8 powered Volvo Station Wagon, one of the first of Newman's performance cars was The Sleeper - a VW Beetle with a race tuned 300bhp mid-mounted Ford V8 engine! While a fun car to race the hot rods of the day from stoplight to stoplight, this did not feed the hunger that Paul had developed for blistering speed and the thrill of wheel to wheel competition.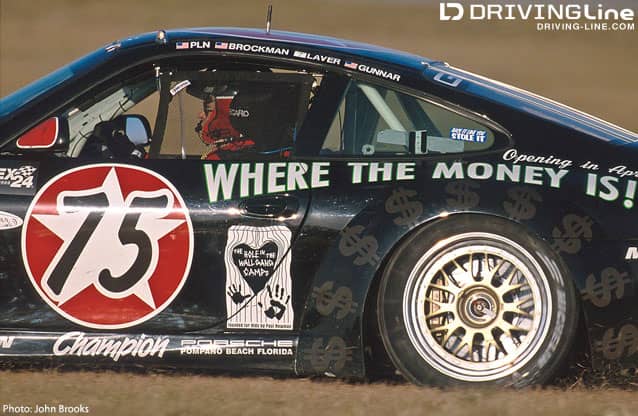 As a resident of Connecticut, Lime Rock Park, a well known east coast racing track, became a hangout for the star who preferred the peace of being 3000 miles from the hustle and bustle of Tinseltown. He and his wife, Joann Woodward, credited some of the success in their 50 year marriage to being away from the temptations of stardom in Southern California.
He began racing in Sports Car Club of America (SCCA) sanctioned amateur club events - and throughout his career would qualify for the national championship, The SCCA Runoffs, fourteen times. Newman won his class championships four times - D Production in 1976 in a former Bob Tullius Group 44 Triumph TR-6, C Production in 1979 in a Bob Sharp Datsun 280ZX, and GT-1 in 1985 and 1986 in a Bob Sharp prepared Nissan 300ZX. The blue-eyed movie star took top ten finishes in all of his SCCA Runoff appearances, including a ninth-place finish in 2002 GT-1 driving a race-prepped Corvette - at 77 years old! By 1971, Paul Newman could be considered a serious racing enthusiast. Beyond the moderate success of Winning, Newman starred in a highly rated ABC Television documentary, Once Upon a Wheel, about the history of motor racing. Director David Winters, also a racer, brought together famous drivers and celebrity enthusiasts in what would be regarded by critics as "Spectacular...a poetic study of man and machines..." After a number of club events, it was apparent that Newman was more graceful behind the wheel than the typical weekend warrior, and he decided to make the transition to racing as a professional.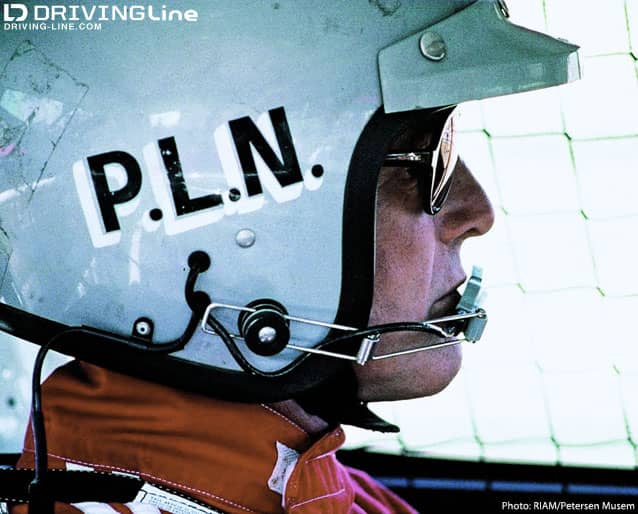 As a driver entering races under the surname P.L. Newman, Lime Rock, Conn (in hopes of avoiding all the Hollywood publicity), he would begin a career in the SCCA Trans-Am Championship. His first reported racing debut was in 1972, driving a Lotus Elan at an SCCA ProSeries sports car race at Thompson International Speedway in Thompson, Connecticut on the combined 1.6 mile road course and oval.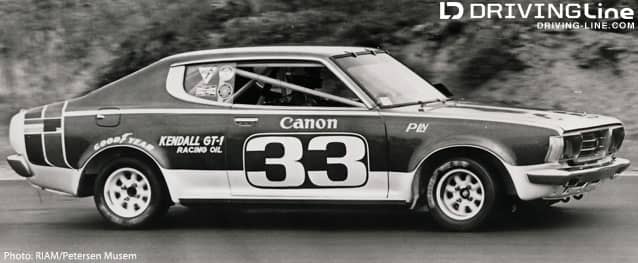 By 1974, Newman was teamed with Bob Sharp, a North Eastern Auto Dealer and racer. He campaigned Datsun 510s and 610s on and off, as Hollywood needed him too... for memorable movies like Butch Cassidy and the Sundance Kid and The Sting. Once Newman returned to racing on a more dedicated basis, so would begin a very famous era in American motorsports as Newman piloted the beautiful number 33 red, white and blue Datsun Z cars alongside legendary road racing team-mates Elliot Forbes-Robinson, dear friend and racing mentor, Jim Fitzgerald, and Brad Frisselle in SCCA C-Production, SCCA Trans-Am and IMSA GT. People were clearly recognizing the mega-star as a race driver as many movie fans trekked to the tracks in hopes of meeting him in the paddock. To see him drive, they would not be disappointed - to chat him up on his movie career would lead to cold treatment.  For Newman, racing was a sanctuary away from Hollywood. While a very pleasant man, he could get irritated with movie fan interruptions during a race weekend. In one circumstance, an uninvited woman jumped into the paddock area at Elkhart Lake's Road America, throwing her arms around him for a picture. Newman backed away and said, "Lady, don't you have any self respect?"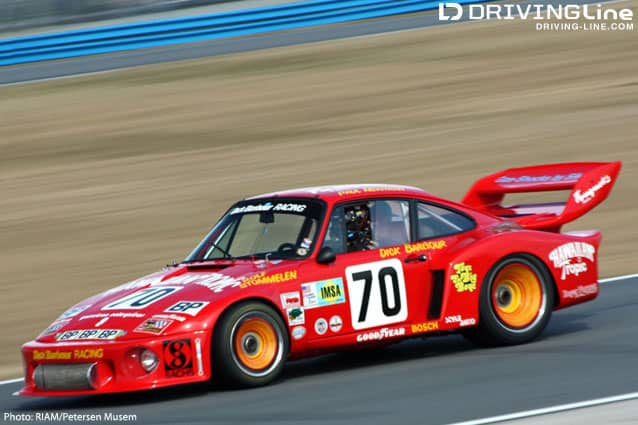 In 1979, Dick Barbour invited Paul to join his Porsche 935 effort for the 24 Hours of LeMans. In his only appearance, Newman was part of a team that took a GT class win and a second overall finish in the endurance classic. He would also participate in the famed 24 Hours of Daytona where the Barbour squad would win the race. Clearly, Paul Newman was viewed not as some movie-star racing dabbler, but as a genuine force to be reckoned on a race track! Right around this time, Newman began a new venture - race team ownership. The "new" Can-Am SCCA series F5000 cars with fenders - was in full swing and Newman entered a Lola T-333 Budweiser liveried racer with drivers Elliot Forbes-Robinson and World F1 Champion Keke Rosberg. As the series progressed, Newman made the acquaintance of Carl Haas, the North American Lola Racecar importer.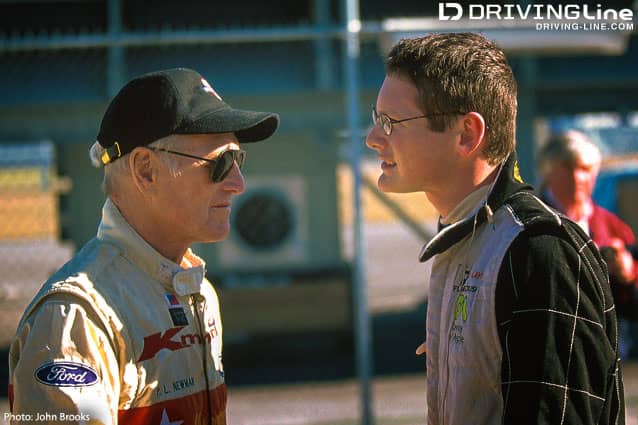 As many of the teams made a transition to Indy Cars, the team owners got together in a coup of USAC's sanctioning of the series, forming Championship Auto Racing Teams (CART). The series would extract the Indy Cars from the typical circle track format and commence what would become the world's most competitive form of open wheel racing - introducing a schedule of road and street circuits to the already fabled ovals including the Indianapolis 500 and adding rich purses to attract world-class talent.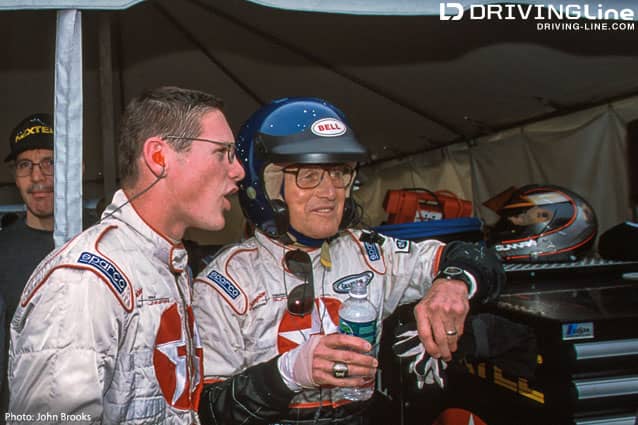 The premier teams included Penske, Dale Coyne, Dan Gurney's All American Racers, Pat Patrick, Carl Hogan and the newly formed Newman-Haas Racing (later known as Newman-Haas-Lanigan Racing). Since 1983, Newman-Haas Racing scored 107 victories and 8 series Championships. Over its lifetime, the CART series enticed a who's who of international drivers including F1 World Champions Mario Andretti and Nigel Mansell - who drove for Newman Haas - and Emerson Fitipaldi, who had a very successful career resurgence driving for Roger Penske. Other greats to drive in the CART World Series were Michael Andretti, Jacques Villeneuve, Juan Pablo Montoya, Rick Mears, Bobby Rahal, Danny Ongais, Danny Sullivan, Paul Tracy, Tony Kannan and Sebastien Bourdais - just to name a few.
During this period, beyond his new focus on team ownership, Newman continued racing. A bond with Nissan was formed as the famed Bob Sharp Z cars were one of the most recognizable of the era. Paul Newman was appearing in advertisements for Nissan and Budweiser - not as an actor - but as a champion race driver. In Japan, Nissan created a special edition 1983 Skyline GT-ES Turbo bearing embroidery and decals honoring the relationship that had flourished so much in the past decade. The Skyline, an exalted car-culture marque in Japan, was raced extensively on Japanese circuits in the 1980's and once modified, became one of the original drifting cars - and is known as the grand daddy of the current GTR supercar. With all this success in racing and the movies, Paul still had the time to develop a not-for-profit food company called Newman's Own. Beginning with Salad Dressings, the company has expanded into many areas of food and beverages - with all proceeds benefitting charity. Newman's humanitarian side has benefited untold thousands of underprivileged and special-needs recipients.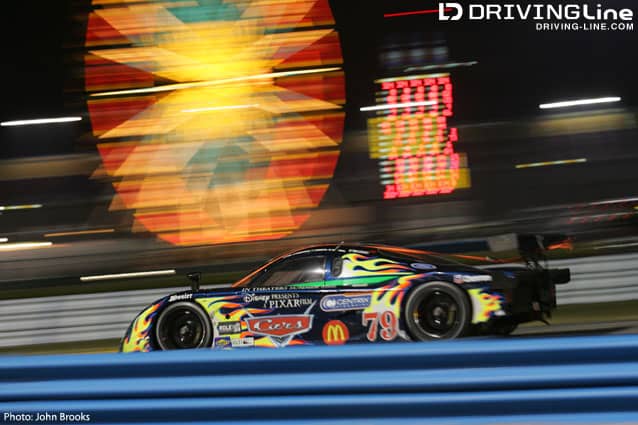 Newman's last professional race was the 2007 SCCA GT-1 race at Watkins Glen International. He qualified on pole - at the ripe old age of 82 years old! During the race, he had a drivers suit cooling system malfunction on what was a very hot day.  He managed a fourth place finish. In a post race interview a very fatigued Paul Newman commented, "I wish I was 81 again."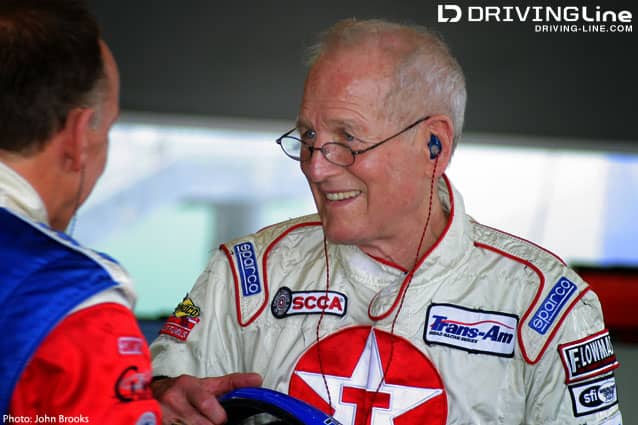 Unbeknownst to many, Newman, a heavy smoker early in his life, was battling lung cancer. By 2008, that battle was sadly coming to an end, and an amazing life by a well regarded person would soon be over. Knowing this, a group of his closest friends took Paul and his GT-1 Corvette to Lime Rock for one last hurrah. Newman strapped into the car, and despite failing health and advanced age, took a few last laps on his home race track where he began club racing nearly 40 years before. With his last hurrah, was he still fast? His friends reported that the was still running within 9/10ths of his best lap time. - Tom Stahler Photography by John Brooks, The Petersen Automotive Museum and the Riverside International Automotive Museum.