Powered Up at LS Fest West
"Whatever you're into, the LS is like Legos for motors," Jeff Kay explained after lighting up the burnout contest in his LS-equipped Mazda B2000. The sentiment sums up why this building-block of an engine is seen in such diverse builds and why all the activities taking place at Holley's LS Fest are the perfect pairing for it. From drift to autocross, drag to off-road racing, Holley LS Fest West had it all.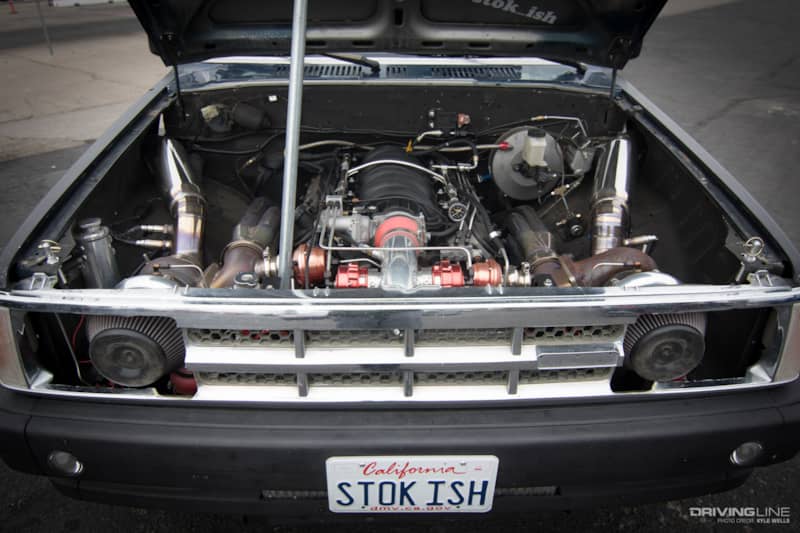 This was the inaugural West Coast event, adding to what started in 2010 and has continued each year at Beech Bend Raceway in Bowling Green, Kentucky. Over 7,000 attendees dropped in to spectate during this three-day event held at Las Vegas Motor Speedway, with 430 LS-powered vehicles showing up to shine, race and just have fun.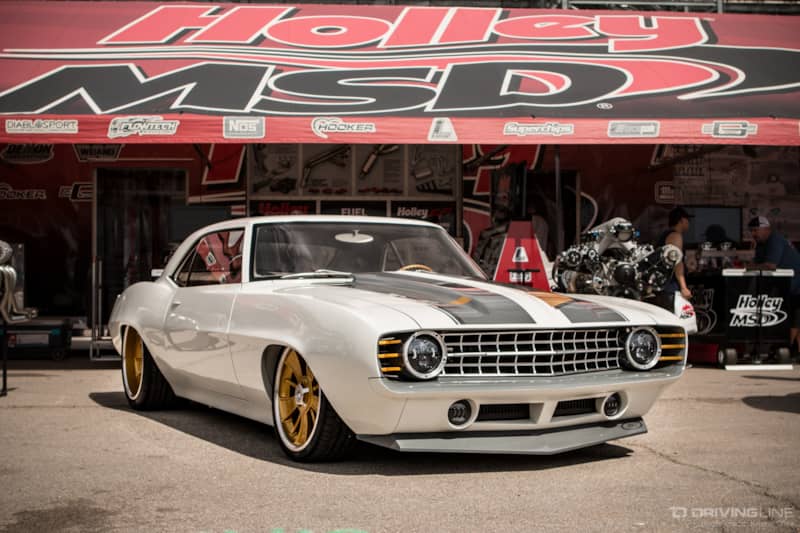 Nitto Off-Road Challenge
A new component to LS Fest, and fitting for the West Coast, is the Off-Road Challenge. As seen in many off-road series, certainly Ultra4, LS engines are the powerplant of choice to give these competitors the 800-or-more horses they need to be competitive while staying reliable.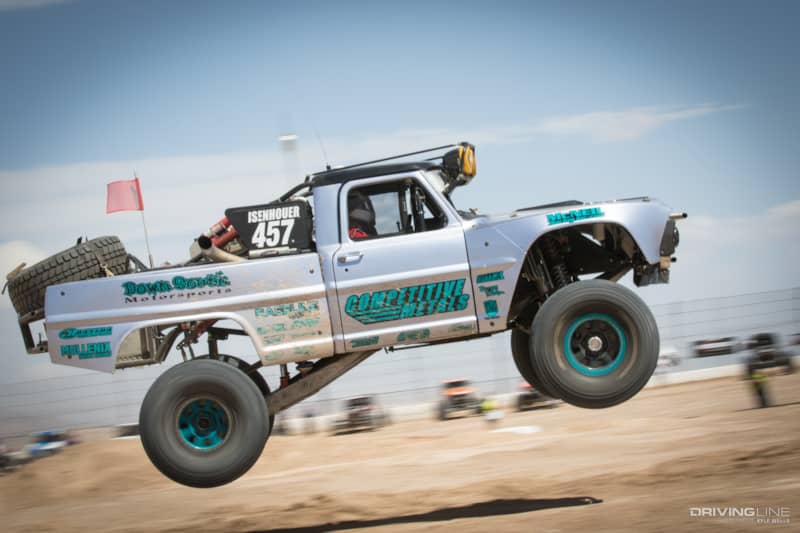 Three different categories were run, Unlimited Truck, Limited Buggy and Unlimited Buggy. Three former Ultra4 Kings took the podium in the Unlimited Buggy class, including Loren Healy, Randy Slawson, and Jason Scherer — with Jason Scherer taking first and Loren Healy winning the "Dash for Cash." Seeing both buggies and trucks bash their way around the dirt course at the Speedway offered a nice variety from an Ultra4 event and the rest of the LS Fest asphalt-based motorsports.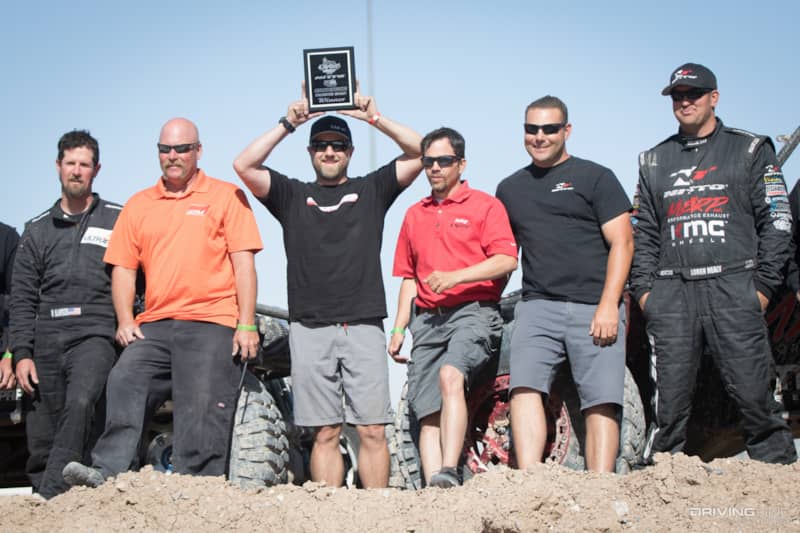 Car Craft/MSD Drag Racing
Numerous classes kept the strip hot during LS Fest West drag competitions including Street Outlaw, Truck/SUV, Street King, True Street and Rumble, with everything from Camaros to Fox-body Mustangs (*gasp) and even a '41 Dodge Power Wagon. The fastest of the weekend on the Speedway's quarter-mile track was Brian Manske with a 4.962s ET in his '98 Trans Am.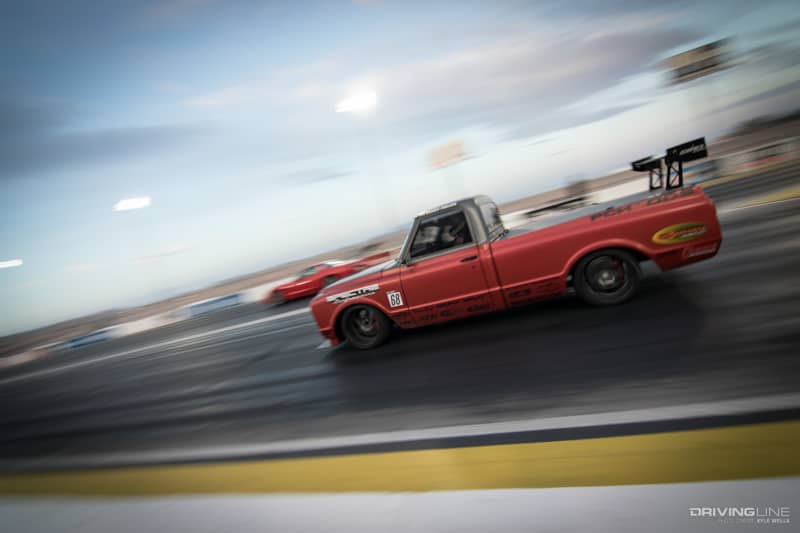 Nitto/Hoonigan Tire De Fryo Burnout Contest
There's certainly not much better way to smear a smile on a driver's face than giving someone the keys to a car that can lay down some serious rubber.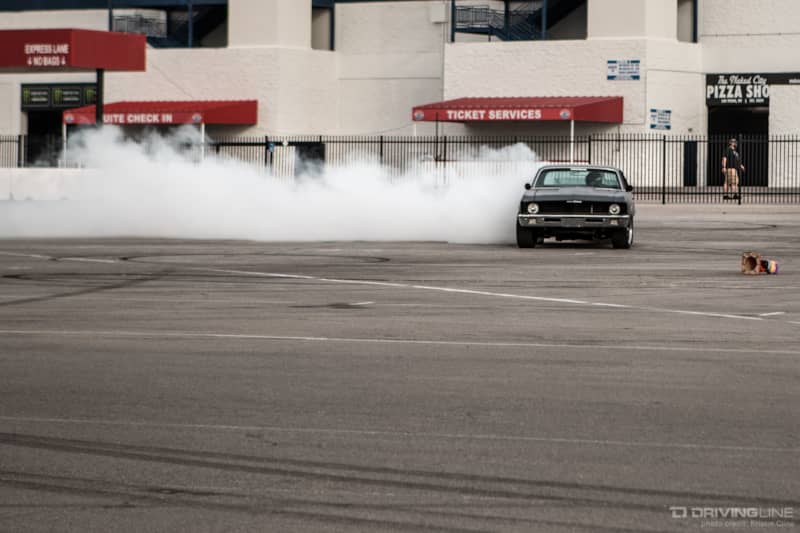 The "Tire De Fryo" burnout contest may not have been judged very precisely, but amidst drift cars, pre-runners and hot rods it was 17-year-old Max Gould who took home the trophy, and a new set of Nitto tires. Working with his father since Christmas to get his 1970 Nova ready to drive, the LS was a powerful component propelling Max on to a win (that and his baby-faced smile).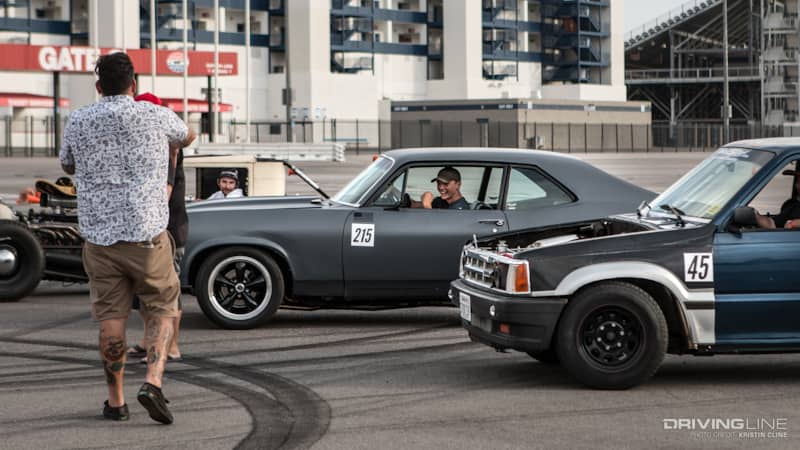 Show-N-Shine
The majority of LS Fest participants were there to race in some form or another, some raced and showed, and still others just shined. Vintage to modern, a little bit of everything showed up — crediting the LS powerplant with advancing their builds to meet each individual builder's specification. Price, accessibility, aftermarket support and reliability have launched the LS on a trajectory sure to eventually surpass the small block's saturation in enthusiast builds.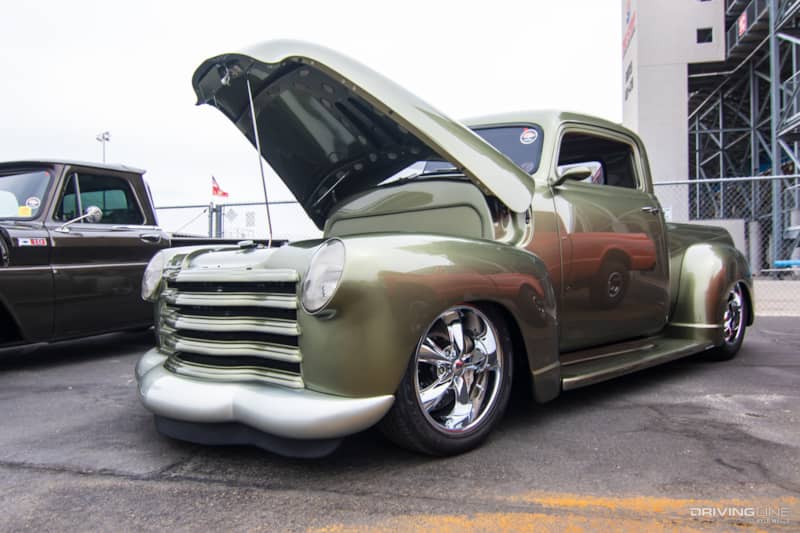 19 different Show-N-Shine awards were given out, but Dermie Close's '48 Chevy 3100 Pickup took home the cake with Best of Show.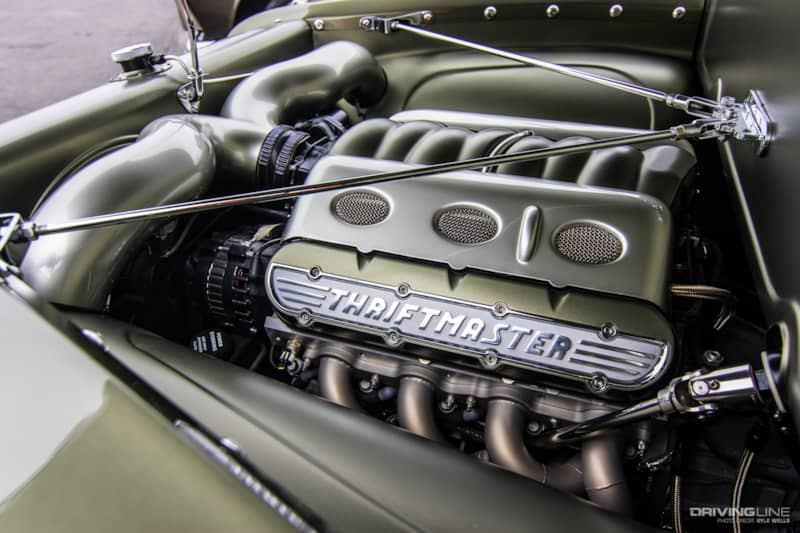 Lucas Oil Drift Challenge
Drift competitors honed their skills and ate through tires during both single and tandem runs. Much less polished than watching a Formula Drift PRO level competition, the crowd was on the edge of their seats waiting for what would happen next! Rome Charpentier came out on top in his BMW E36.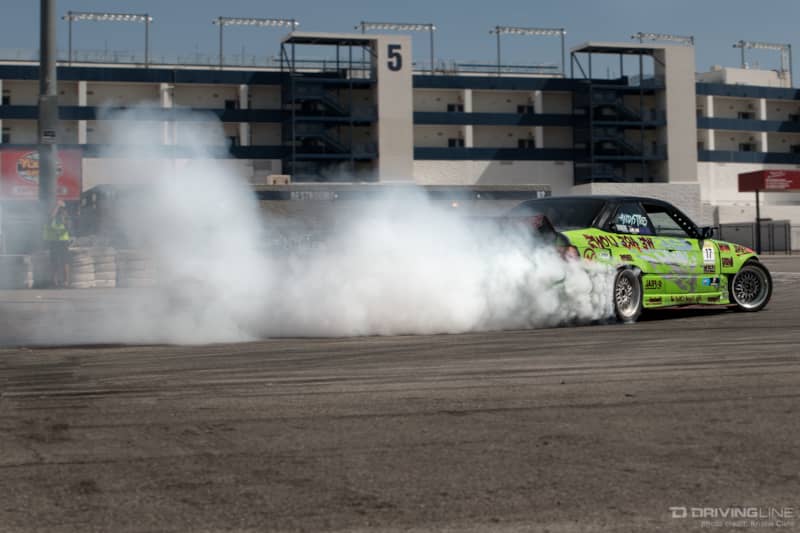 Lateral G QA1 Autocross / 3S Challenge / Racepak Grand Champion Road Course Results
Pro-Touring builds took the spotlight in the autocross, 3S challenge and road course segments of LS Fest West, keeping the blacktop busy all weekend. It was Rich Willhoff's '06 Corvette Z06 that ruled the road course and autocross, but Mike DuSold — all the way from Texas — edged out the others by winning the drag portion and 3S Challenge in his '67 Camaro, coming off last year's LS Fest Grand Champion award.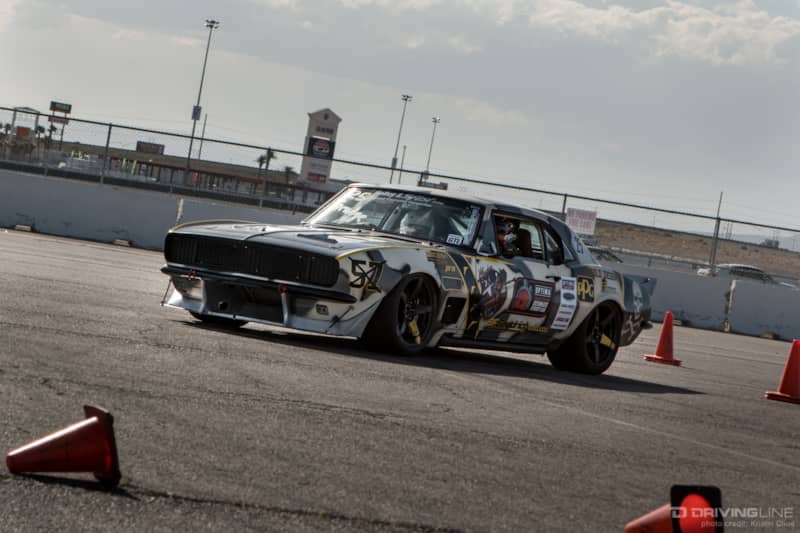 "I wanted something unique, something different that would stand out in a crowd," DuSold said about his 1,000 hp Camaro, built at his shop Dusold Designs. "Something that would give the Corvette guys ulcers."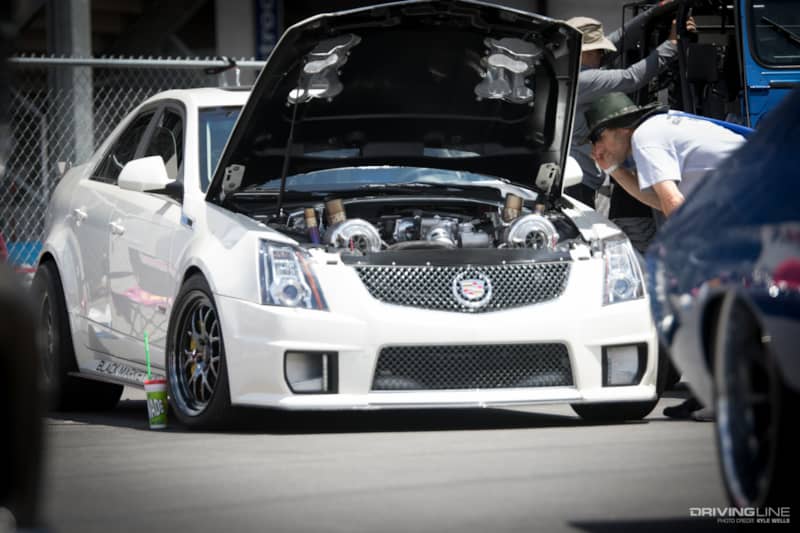 We don't know any other event where $150 bucks in registration money will get you three days of such diverse racing and track time! Get your car ready — LS Fest will take place next in Bowling Green Sept. 8-10, 2017. Visit www.lsfest.com for more details.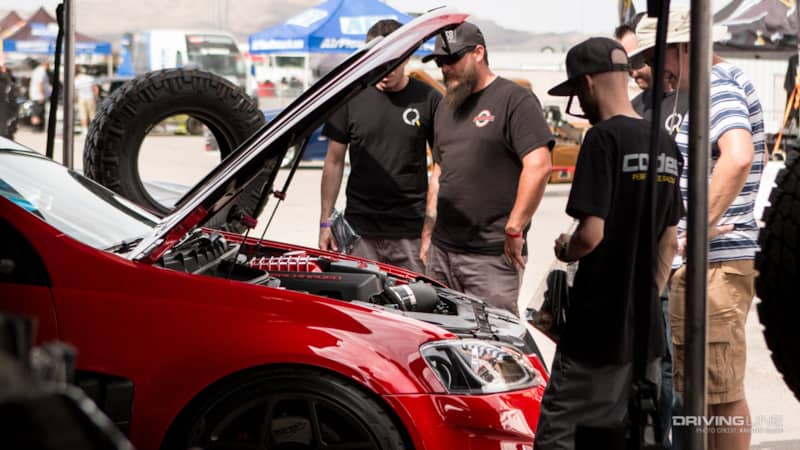 Still hungry for more? We've got a huge gallery from LS Fest West, here.