2017 King of The Hammers: Past Kings' Outlook on This Year's Race
King of The Hammers 2017 is just around the corner and we're looking forward to being out on the Johnson Valley lakebed with all of our favorite Ultra4 racers. Wondering what these past Kings are thinking as the days count down?
Loren Healy – 2010 & 2014 King
"I'm looking forward to racing the Red Dragon at King of The Hammers 2017. KOH is the one race I haven't won in this car and I need to make that happen. We've got a vendetta out to finish that race — it's in both of our hearts."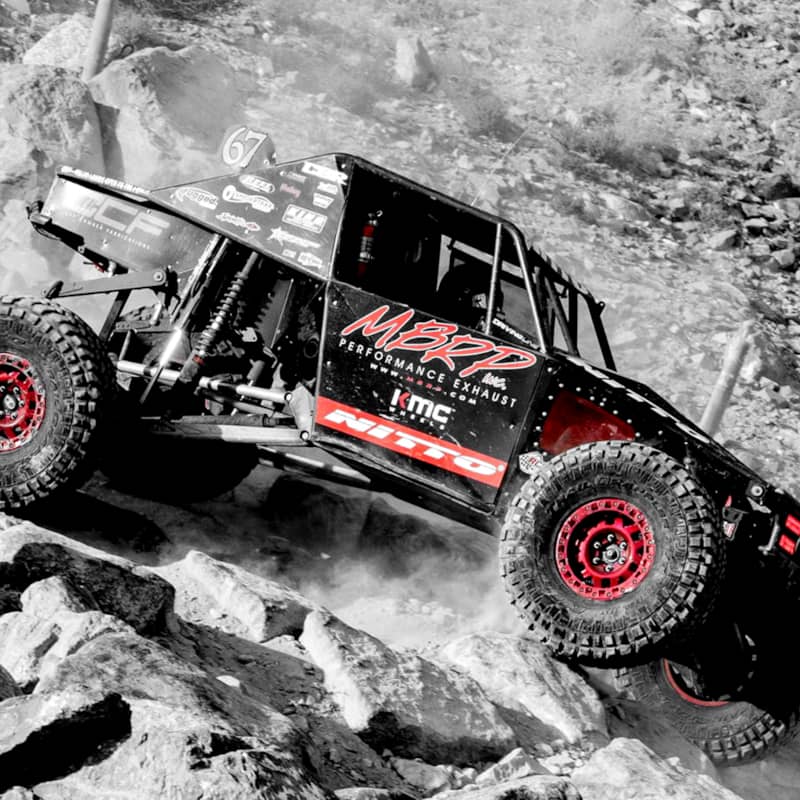 Remember the Red Dragon's first race? We do. Or it's famous Milk Run? The Red Dragon has been an awesome extension of Loren Healy's driving skill, find out more about the Red Dragon's build here.
Shannon Campbell – 2008 & 2011 King
"I'm really going try to knock down a national championship in 2017, and that starts with King of The Hammers. I've also got Wayland and Bailey out there with me, so I'll get the kids up there and we'll all have some fun while we're doing it."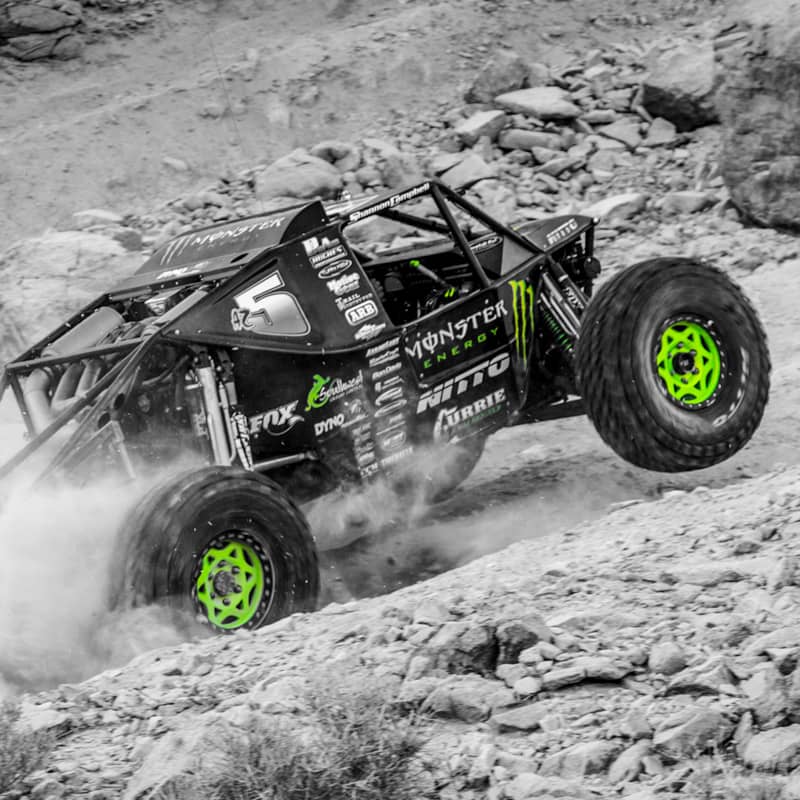 At just over a year since Campbell first finished his current car, comically dubbed "The Dragon Slayer," he's been taking down names in this beast. A fan favorite to watch while racing due to his pedal-to-the-metal style, get a behind the scenes look at the Campbell family in this 4-episode Shannonigans video.
Erik Miller – 2012 & 2016 King
"We started building an exact replica of my old car just after 2016 Nationals. I'm looking forward to King of The Hammers '17 and my goal is to be the first three-time King. I'm confident we can do it, that race is right in my wheelhouse. I love Johnson Valley, it's like nothing else."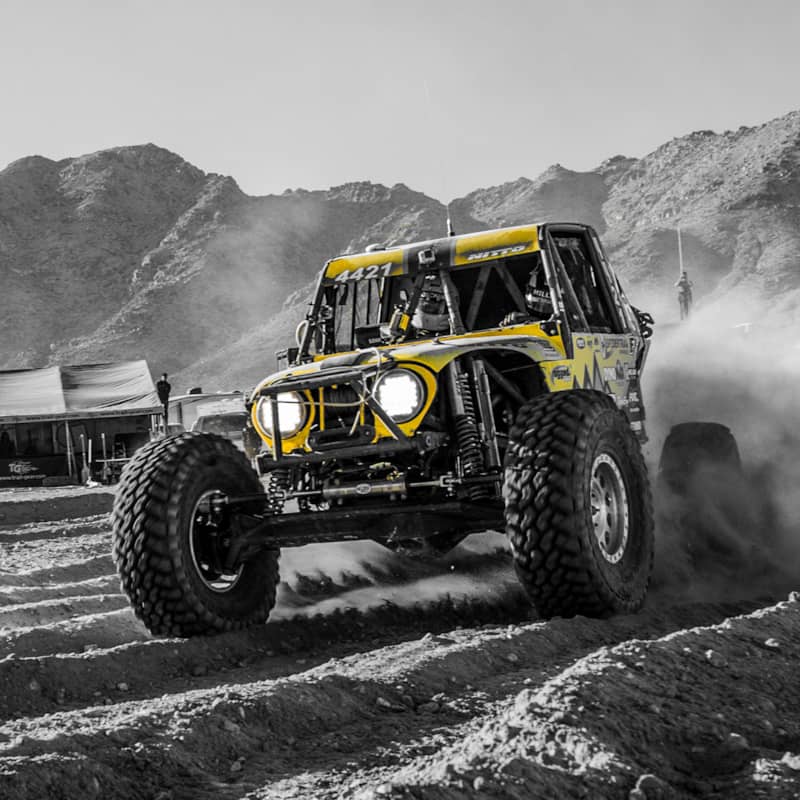 Erik is our current reigning King and is a force to be reckoned with on the lakebed. Having dialed his straight-axle car in for years, this new chassis should serve him well in 2017.
Jason Scherer – 2009 King
"King of The Hammers has gotten longer and harder and it's more important than ever to have a co-driver. So we began remodeling my car to include space for a co-driver right after Nationals. Single-seat cars are cool, and they're competitive — but having fun and being strategically better for KOH is important, so Jason Berger is back as my co-driver."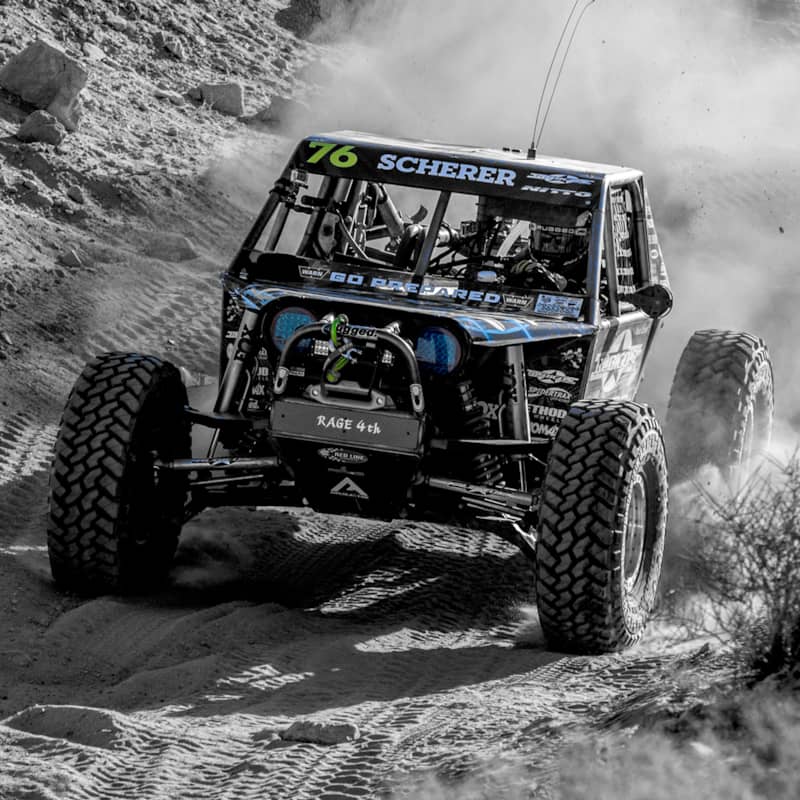 Coming off a 2016 Ultra4 Championship, Jason Scherer's deck is stacked. Finishing in 2nd at last year's KOH, the addition of a co-driver could give Jason just the edge needed to win.
Look for all the coverage you need from 2017 KOH here at Driving Line — King of The Hammers is coming February 3-12, 2017!