Raven: Tilden Motorsports' 1969 Pontiac Firebird Trans Am
When it comes to LS engines, there are few who know them as well as Kevin Stearns, owner of Tilden Motorsports—one of the industry leaders in LS engines, parts and accessories. Located in Gilroy, California, the shop opened in 2003, and since its opening, Kevin has been getting questions about where the name of the shop came from. "The name is derived from the Stearns family tradition of using Tilden as a middle name. It's my middle name, my father's and grandfather's all the way back to the former New York Governor and presidential candidate of 1876, Samuel Tilden," Kevin said.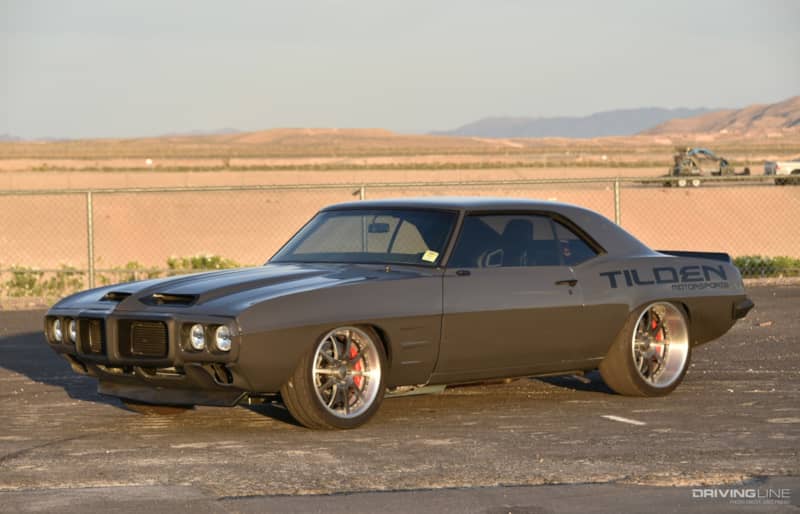 In addition to his LS expertise, he's also got over 20 years of experience in the automotive industry and has done it all, from complete, frame-off restorations to custom trophy truck fabrication and everything in-between. But he doesn't just build engines and vehicles, he also races them. He competes in one of the most grueling off-road racing circuits, Ultra4, where he races in the 4500 class in a full custom off-road racecar.
Not His First Choice 
While he loves his Ultra4 car, Kevin can't drive it on the street, so he started looking for a '60s Camaro that he could keep street legal and enjoy every day. A brief search yielded results that were less than ideal. "I really wanted a Camaro, but I couldn't stomach the cost. So, I looked for the next best thing, a 1969 Pontiac Firebird Trans Am. I found one that I could afford and brought it to my garage at home. Whenever I build a personal vehicle, I always keep it at home, not at the shop, and work on it almost exclusively after hours and on the weekends. Nothing personal is ever built on company time," Kevin said. "Where most owners of Pontiac Firebird Trans Ams will only restore them, my plan was to turn mine into a pro-touring car."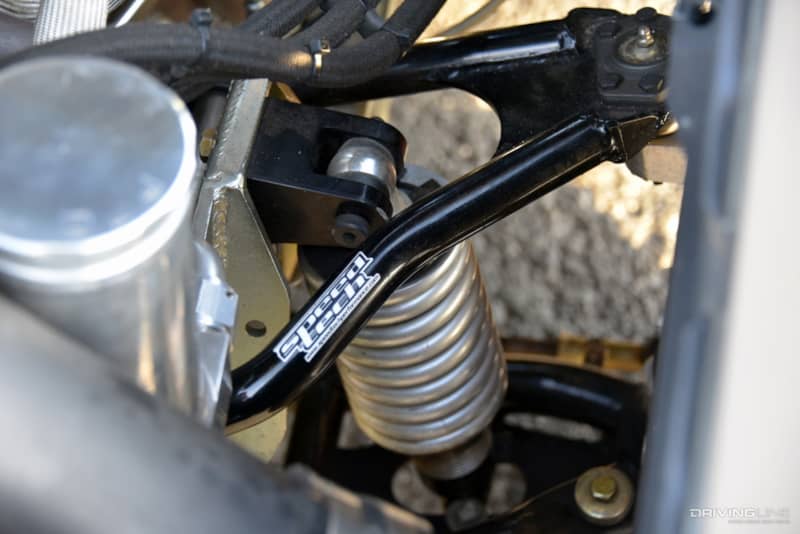 The first thing he did was strip the car down to the metal so he could strengthen up the frame in preparation for the high-horsepower numbers he planned for it. The first big mod was welding a Speed Tech subframe to the front end. High horsepower numbers mean nothing if they aren't applied with control, so bolted to the subframe are Speed Tech upper and lower control arms with ATS spindles. In the rear, Speed Tech torque arm suspension handles the power, working in conjunction with a pair of coilover shocks. 
Steel and Rubber
Brushed silver colored hoops and bronze center Rushforth wheels were positioned at each corner of the car, with 19x9-inch in the front and 20x11-inch in the rear. Nitto NT05 tires were installed on the Pontiac Firebird Trans Am with 275/35ZR20s in the rear and 245/40ZR19s in the front. Braking duties were covered by Baer six-piston calipers coupled with 14-inch rotors in the front and four-piston calipers in the rear riding on 13-inch rotors.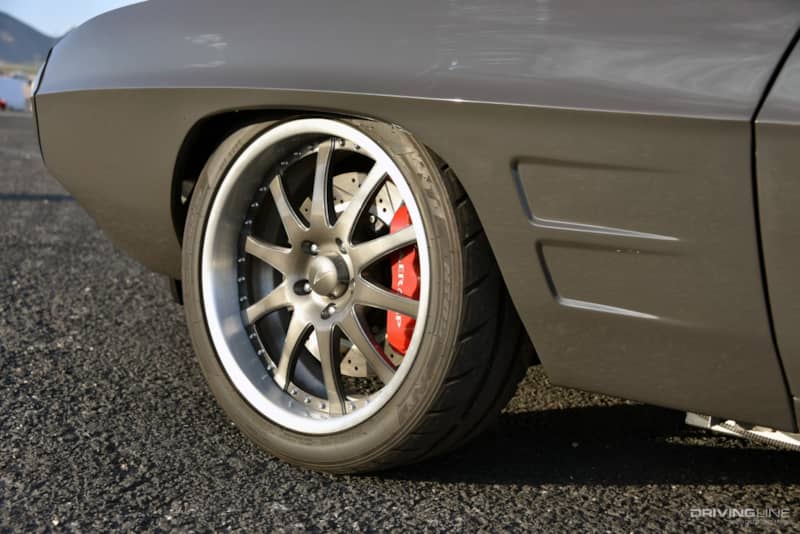 Blown LS
Originally, the car came with a 400ci V8 pumping out 345hp and 440 lb-ft of torque—good numbers for the era, but not good enough for Kevin's tastes. Obviously, with Kevin's engine building experience, the engine bay had to be upgraded with a Tilden-built LS motor. "The engine was a bit of a pet project—I wanted to produce the most power possible out of the relatively small displacement and inexpensive motor," Kevin said. He started with a Tilden Motorsports LS block displacing 376ci.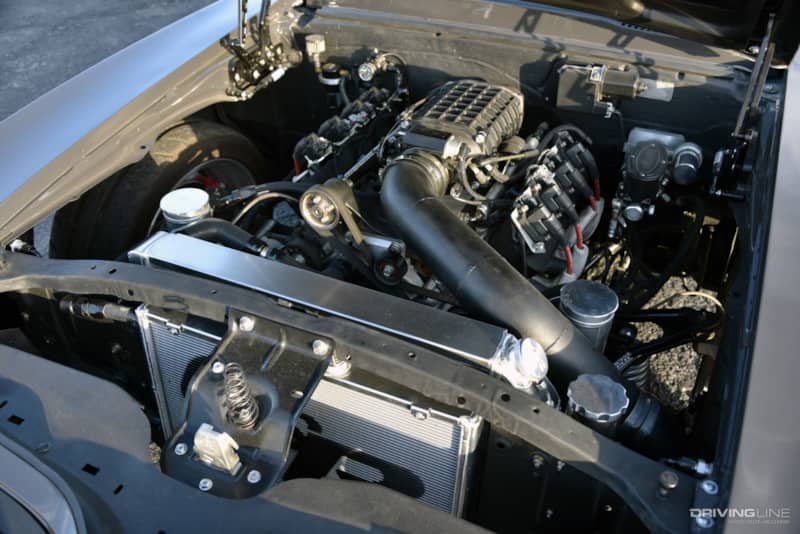 Inside the cylinders ride eight, 11:1 compression ratio, forged pistons on either side of a custom Tilden blower camshaft. Airflow Research aluminum cylinder heads hold a blower manifold in place with a 2.4L Magnuson supercharger (the biggest one you could get at the time) riding on top. A host of Tilden racing parts were bolted to the block, including their Pro-Series oil pan and plug wires. Air passing into the engine is cooled by a C&R cooling module and C&R all-aluminum intercooler. Managing the engine is a GM 411 PCM. With tuning secrets only Kevin knows, he was able to coax 748hp and 985 lb-ft of torque at the crankshaft out of the little LS.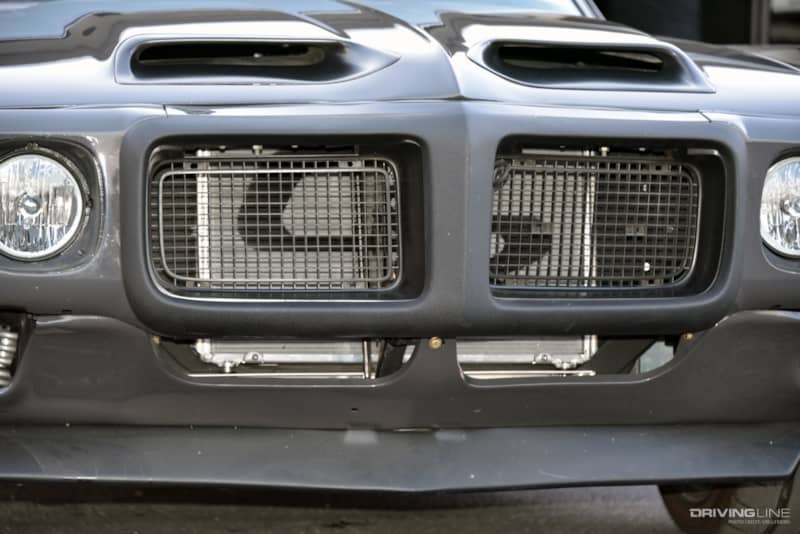 Power transfer to the rear wheels is handled via a Maximum Transmission full-billet 4L65E trans that was built to handle the stresses of up to 1000hp. A Ford nine-inch rear end houses 3:73 gears for the best compromise in acceleration while maintaining decent engine rpm at freeway speeds.
Color for a 'Bird 
With the frame, powertrain and suspension handled it was time to make the Firebird pretty. "My first idea for color was to paint the Firebird flat black, and because of that we nicknamed the car 'Blackbird,'" Kevin said. "When I brought the car to my painter, Carlos from No End Customs, and told him to paint the car flat black, he told me it was a bad idea and passively refused to paint it by dragging his feet when it came time to start. This went on for weeks until I finally gave in and told him to paint the car any color, but to get it painted ASAP. A few days later he called me to come pick up the car and it was this beautiful dark gray color. I loved it, and I was so happy it didn't end up pink—but I did have to change the name of the car to 'Raven' because it was definitely not black."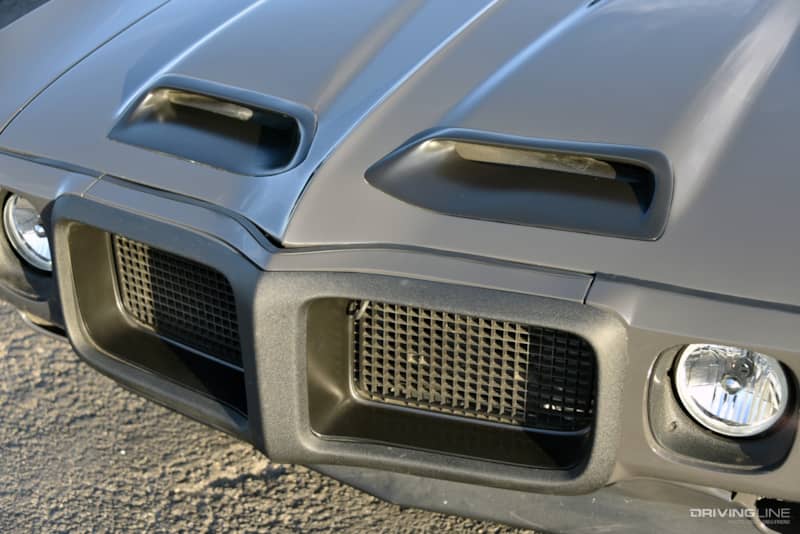 Once the paint had cured, Kevin spent some time dressing up the exterior and interior. Out back on the trunk deck lid a carbon fiber "Camaro" spoiler was secured and a number of chrome pieces had black powder coating applied to them for a more sinister look including the door handles, grille and assorted trim pieces. Inside, he used a Simpson five-point harness, carbon fiber-look center console and kept the rest of the interior mostly original equipment.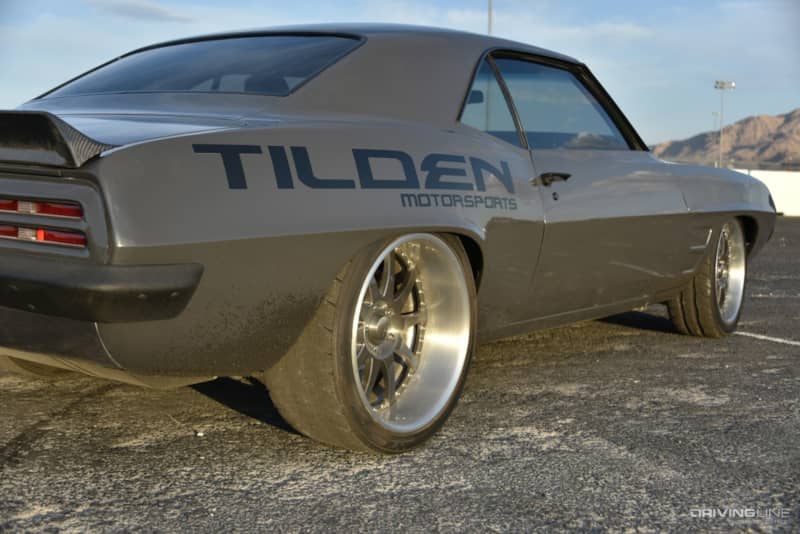 Extremely happy with the finished product, Kevin drives the car on a fairly regular basis, but not as much as he'd like to. "The car is so much fun to drive, but it is so powerful it almost shouldn't be legal. It's got about 600 miles on it and it needs its third set of tires. Which is why I love shows like LS Fest and Nitto's Auto Enthusiast Day—I can drive like a jackass and not die or go to jail." Kevin said.