Reviving a Relic: One 911's Journey to Honor a Racing Legend
Few vehicles in production today can boast such an impressive pedigree in motorsports as the Porsche 911. The line of sports cars began production in 1963 and has its roots in European racing, earning its stripes on iconic circuits such as Le Mans, Nürburgring and Daytona. One particular rendition, the 911 S/T, is frequently sought after. The 911 S/T was developed by Porsche to compete in the early 1970s GT and Rally races, effectively taking first place at the 1972 24 Hours of Le Mans in the 3.0L GT class. But with only 23 cars ever produced, getting your hands on one is nearly impossible. And even if you did, would you really want to risk driving it anywhere?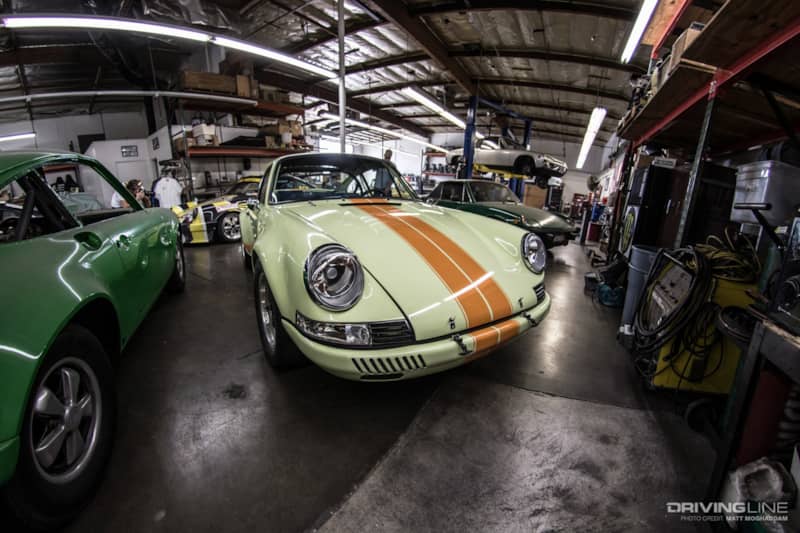 One owner set out to accomplish the next best thing: Build a Porsche that has the style of a 911 S/T with only the best parts from the 911 line. The goal was to build a tribute to the iconic racer that drives like a later model sports car. He really wanted something more than a show car; he wanted a car he could rip around a track and take out for a Sunday cruise in the same weekend. The owner pitched his vision to AASE Motors, a classic Porsche specialty shop and parts supplier in Fullerton, California.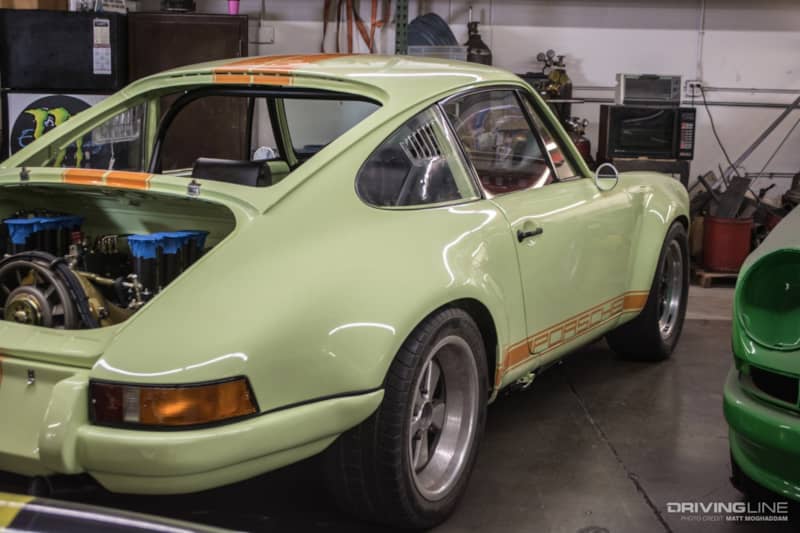 Although still in progress, many of challenging parts of the build have already been completed. The bare bones of this car started as a 1975 911. It's been retrofitted with 1971 S/T flares, fiberglass hoods reinforced with Balsa wood, fiberglass front bumper and custom aluminum doors to keep the car under 2000 pounds. The paint and body work was done by Kundensport, a Porsche specialty shop in Oxnard, California.
A closer look shows careful measures to cut as much weight as possible, such as dimple-died hood hinges and bracing. The engine is a 266-horsepower Porsche 2.9L twin plug with an MFI high butterfly injection system. The high-performance powerplant is mated to a G50 gearbox, featuring an updated hydraulic clutch system to make shifting smooth and easy compared to the original cable clutch on the S/T. The shifter was also inspired from a 935, a later model Porsche race car. With an array of parts from top performing models, this replica 911 aims to do one thing: Be as much fun as possible to drive.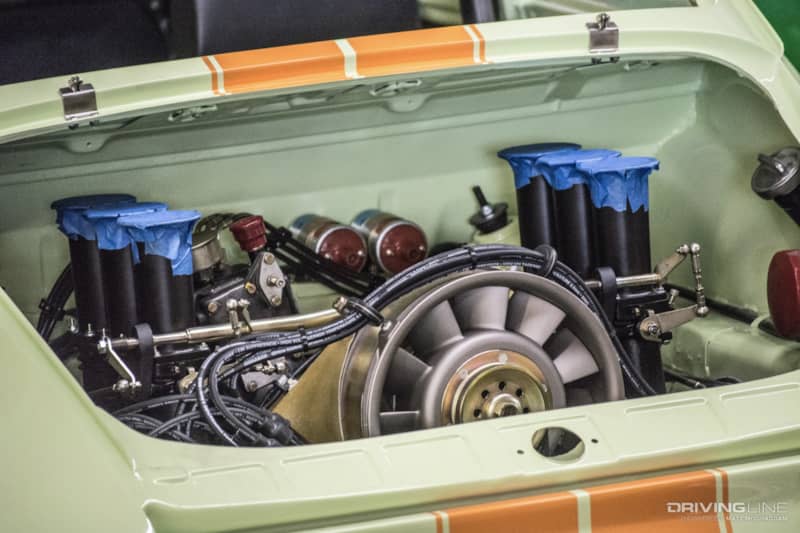 A look inside the replica at this stage reveals a modernized interior with leather and suede bucket seats, a Momo steering wheel and a roll bar. Also to reduce weight, the rear seats are deleted and the car lacks many of the typical creature comforts of a road car. The pastel green paint follows to the tub inside as well.
The wheels and tires are rollers for the time being and will be replaced during the final stages of the build.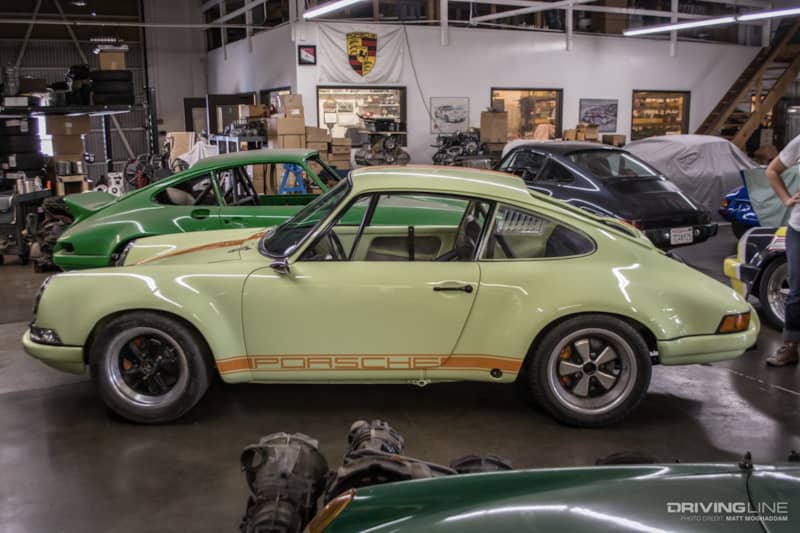 We can't wait to see the what else AASE Motors has in store for this high-powered 911 S/T replica as the build nears completion. We guarantee it'll stir up some nostalgic feelings in the Porsche enthusiasts out there, all the while satisfying the performance needs of the modern sports car fan.