Ridge Grappling Uwharrie National Forest
When it comes to going off-road, fall is one of our favorite times of the year. In North Carolina, the changing leaves and cooler weather make for ideal camping and trail riding conditions. Itching to try out our new JKS 2.5-inch suspension and Flex Connect Sway Bar Links, we hit one of our favorite local 'wheeling spots, Uwharrie National Forest. While not the most extreme 'wheeling locale NC has to offer, the Uwharrie trail system provides an excellent balance of scenery and challenge for modest builds such as our 2013 Jeep Wrangler Unlimited Rubicon.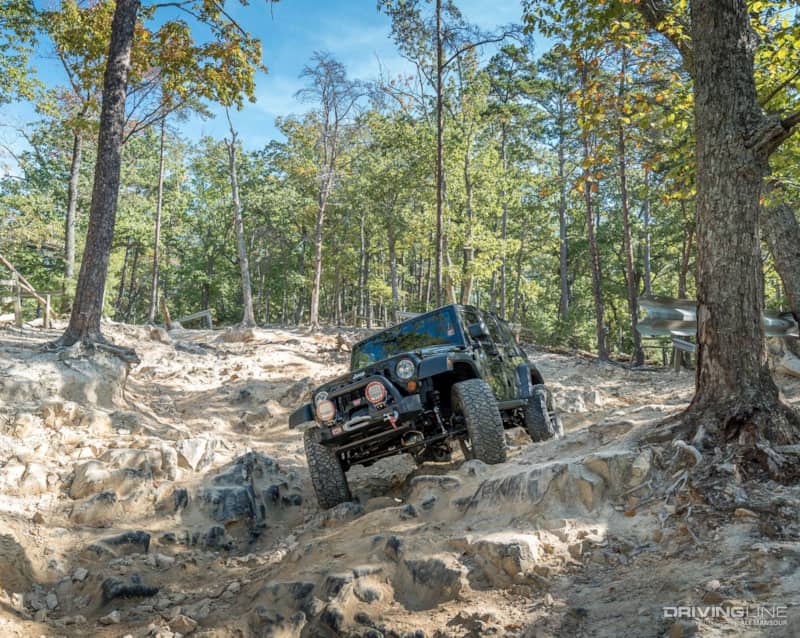 Another upgrade we were eager to test was our 35x12.50R17 Nitto Ridge Grappler tires. We've spent plenty of time with these tires in mud, sand and blacktop so far, but this would be our first chance to see how the new treads worked in the rocks.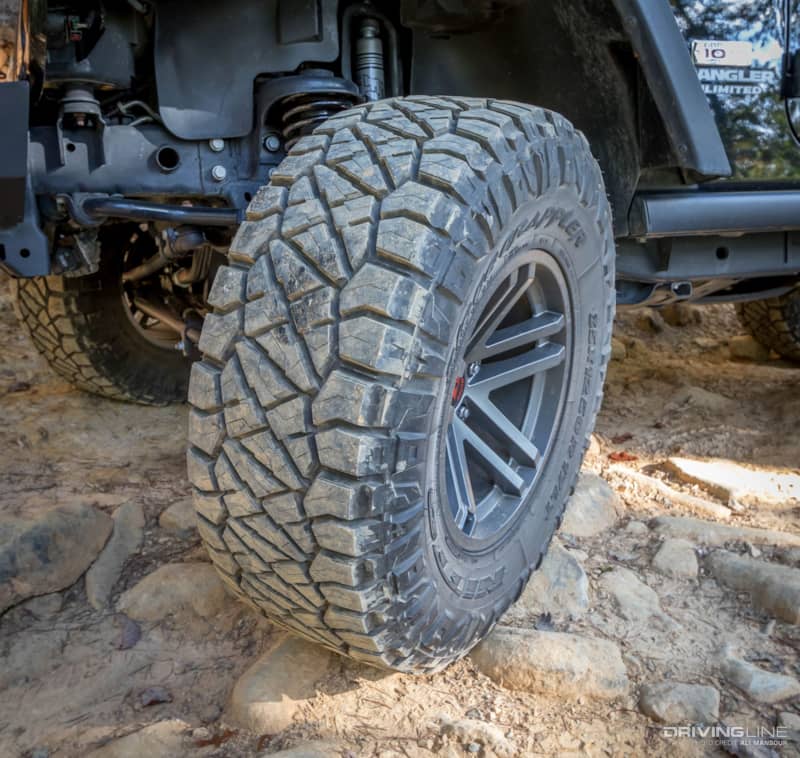 Before we made it too far down the trail, we dropped the air pressure to a more suitable range. For the front, we opted to keep the tires at 15 psi; out back, we went down to 12 psi. This pressure range would help ease the steering load on our JK as well as smooth out the off-road ride in the load range E tires. To get a more accurate reading, we picked up a gauge specifically designed for low pressure from Slime.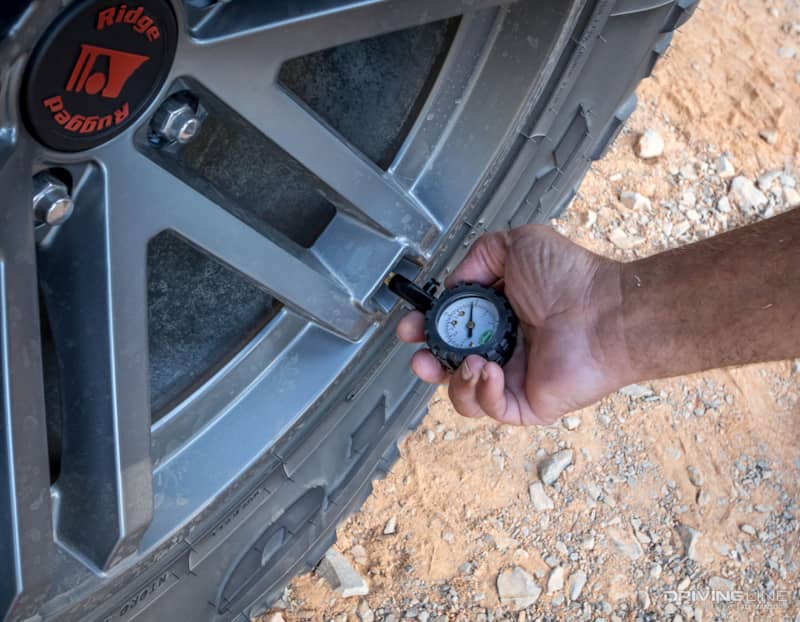 Probably the biggest question we get asked about the Ridge Grapplers is how they work in the mud. For loamy soil that's more common in the coastal areas of North Carolina, the Ridge Grapplers work excellently. They clean out quickly and don't require a tremendous amount of wheelspin to free up the treads. We also witnessed this in Alaska on the 2016 JK Experience. Unfortunately, we didn't find many patches of wet clay in Uwharrie during our time there, but the little bit we did come across didn't pose a problem.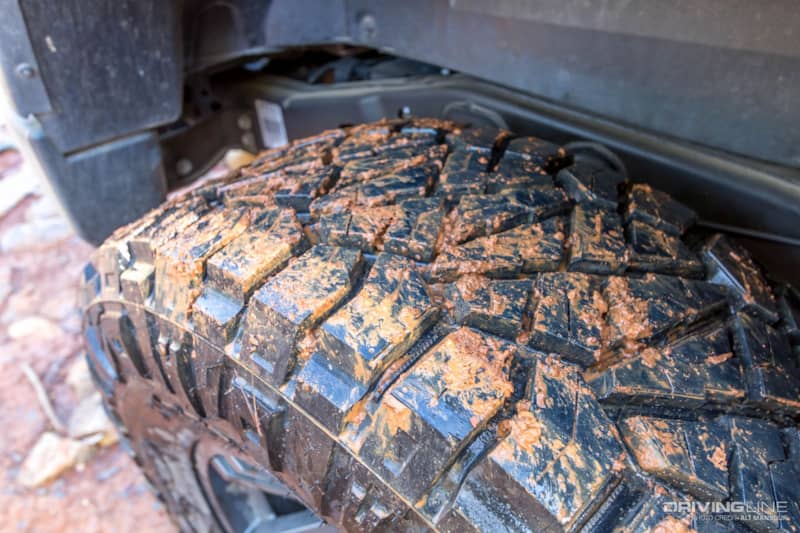 Nitto is known for building an extremely durable sidewall, which is definitely a confidence booster when you are running low air pressure on the trail. While a set of beadlocks would have allowed us to get even more conformity out of the tire, we didn't want to push our luck dropping into the single-digit air pressure range with our 17x9 Jesse Spade wheels. Despite remaining in the low teens, we found that the Ridge's sidewalls absorbed and conformed on the trail quite well.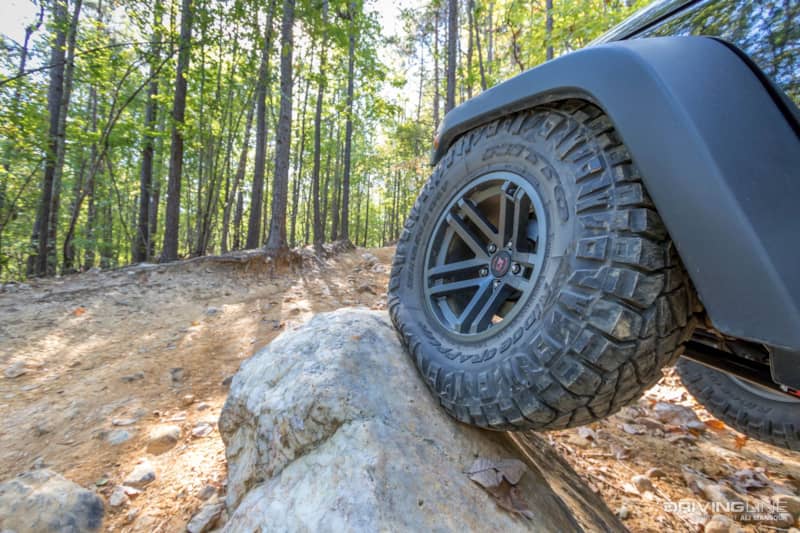 At a relatively low 2.5 inches of lift, you have to be cautious about line choice in our 116-inch wheelbase JK. While we did scrape the frame a time or two, the combination of the suspension travel and tire grip kept us from ever needing to use our Warn winch.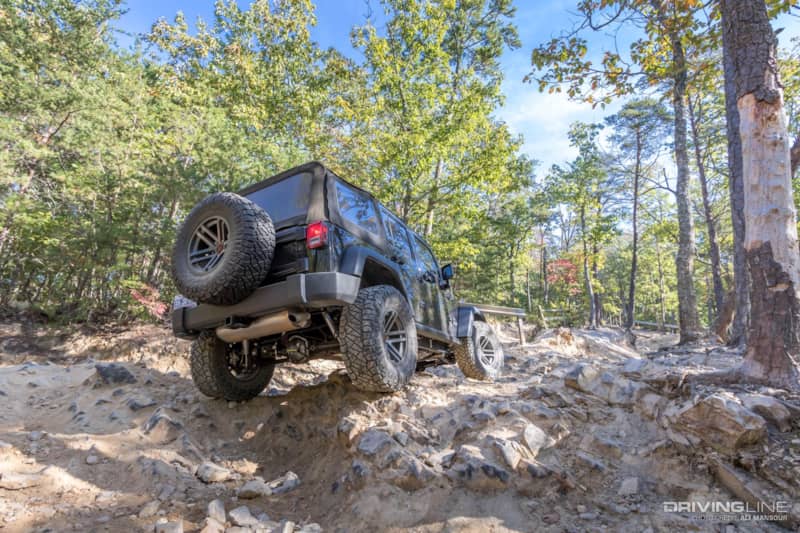 Of course, pictures rarely do justice for 'wheeling trips such as this, so we took some video of the Jeep in action as well.
We have plenty of adventures in store for our Rubicon JK coming up, but if you are itching to see more Wranglers in action now, you can check out JKX Alaska 2016!